The LEKI Trigger S binding system for ski poles was introduced to the market back in 2007. The idea had been developed by company owner Klaus Lenhart, who had taken over from his father Karl, who had launched LEKI 23 years earlier. It set the standard for pole grip technology, and continues to do so to this day.
Committed to safety, Lenhart has always focused his company's ambitions on a combination of comfort and technical advancement, to ensure LEKI offers the highest possible safety features in its equipment.
According to the Association of British Travel Agents, around 2million of us head off for a winter sports holiday each year. And with skiing's ever-increasing popularity, there are more and more people competing for space on the same runs and therefore more chance of an accident. Sadly this means thousands of people will be injured on the slopes this year, making LEKI's focus ever-more important.
One of the more common injuries for skiers is known as Skiers Thumb – accounting for around five per cent of all ski injuries. It's an injury to the strong ligament that supports the thumb when pinching or gripping and happens when a skier falls down with their thumb outstretched. It's more likely to happen if you're holding onto something, like a ski pole. Hence its name.
Being able to release your poles automatically at this crucial time can therefore minimise fall injuries. And LEKI is the first and only brand with this built-in patented safety release system.
The Trigger S system is a combination of poles and gloves. The revolutionary 'Trigger Loop' added to each glove easily clicks into the pole giving maximum security and outstanding comfort. That's because the complete strap is actually built into the glove. Only a small loop of very flexible and extremely tear-resistant material comes out of the opening between thumb and forefinger in the palm of the glove.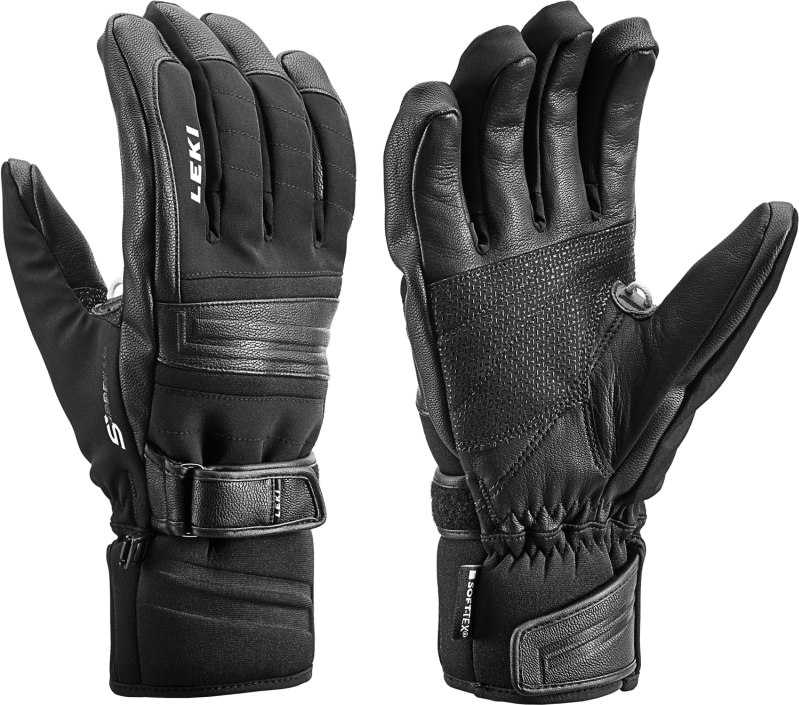 But even though your hands are attached to the poles through the Trigger system, it doesn't mean you're stuck with your poles attached to you when you end up flat on your back in the snow. The Trigger S system is incredibly intuitive and includes a safety spring release that is activated under a strong tensile load - releasing the strap upwards and freeing you from your poles.
The Trigger S range includes LEKI's Carbon 11 S poles that are 100 per cent carbon, offering stability, rigidity and elasticity. LEKI calls it their "finest Alpine pole". For women, there is the Artena S with a handle that's designed for women's more slender hands. And there's the Venom GS pole for racers who enjoy exciting challenges - with high-strength aluminium in the upper segment and strengthened carbon in the lower.
In the gloves, the Prospect S feature reinforced fingers and PrimaLoft insulation for optimum protection on particularly cold days. The Stella S Lady uses soft-shell - with a stylish leather applique - that provides sufficient room to move whilst offering great hand protection. Insulated with PrimaLoft, the velvety, robust sheepskin means you'll always have a good handle grip. Finally, the World Cup Race TI S Speed System gloves are robust, sporty and technically sophisticated meeting all the racing requirements.
Leki poles come supplied with a Trigger S strap so they do not have to be used in combination with the gloves. Similarly, any Leki glove can be used with a non-Trigger S pole without the loop interfering with grip.
Stay safe on the slopes this season.
Find out more at leki.com
In association with Leki