Sponsored content 
Hire services for skis, boots and even helmets have long been the norm in ski resorts across the Alps, however the 'eyes to ankles zone' has long been neglected. Skiers have had to buy or borrow their own ski apparel. With the high price tags associated with quality ski wear that is only worn one week a year, the cost of ownership of ski clothing is expensive, not to mention the hassle of overstuffed luggage for the journey and storage throughout the year.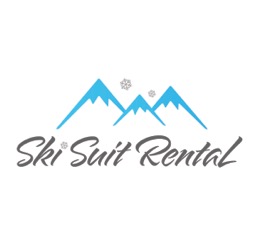 At
skisuitrental.com
, jackets, pants, gloves and goggles can be pre-ordered and the ski apparel is delivered directly to the guest's hotel. "Any skier who rents their equipment will find our service a fantastic bonus," says Wendy Williams, the Canadian founder of
SkiSuitRental.com
, "as they can travel super-light and bring little more than a few personal items and their toothbrush. It's great for anyone who wants a high quality ski suit but for less than the price of owning."
The concept of renting skies was introduced to the industry 20 years ago, and it was revolutionary. Despite initial scepticism, more than half of all skiers rent their skis and boots now. "Ski Suit Rental is offering the same convenience for textiles," explains Williams. "So-called 'Share wear' for ball gowns and designer dresses is increasingly popular due to its convenience, cost-effectiveness and extreme pragmatism. Ski Suit Rental is following a growing consumer trend toward a shared economy."
Prices vary according to brand and are surprisingly reasonable. Hugely popular, high quality Schöffel outfits can be yours for six days of skiing for about £125 per ski week, which compares favourably against a retail value starting at £700. Even the premium brand Kjus, which retails for an eye-watering £1000, can be rented for £190 a week. Day prices are also available with a four-day minimum.
Suits are professionally cleaned after every rental and the selection on offer is from this season's collection. "Our inventory is not a hodgepodge of random finds from school sales," Williams assures. "We buy only new outfits from the current season. Skiing can only be fun if you stay warm and dry and therefore we provide top quality apparel that is designed exclusively for alpine ski conditions. Keep the kids happy by kitting them out well, I tell our clients. It is one of the key success factors of a ski holiday."
So how does all of this work? You navigate the
Ski Suit Rental website
and select an outfit by colour and size. A benefit of this service is that you can rent any size of jacket and match it with any size or colour of pants, so skiers of all shapes and sizes can enjoy a good fit. The dates of your ski holiday and the hotel address need to be included with your order. The package with your ski outfits will be shipped directly to your hotel or even to your home if you prefer. After the last day of glorious skiing, you need to pack the suits into the original delivery box and leave the package at the front desk of your hotel for pickup. Looking good on the slopes has never been this easy…
Snow Magazine readers get 10% off the entire order by quoting the promotion code: SnowMag2016.
skisuitrental.com