1. Burton Step On boot binding
Snowboard pioneer Burton launches new strapless, step-in Step On boot binding system, after five years of intensive R&D, and they're available this season!
We've all been waiting years for a step-in snowboard boot-to-board connection system that really works, and now Burton, no less, has launched one that you can ride this season – and pre-order now.
Called the Step On – no doubt for the fact that you do just that, placing your foot on top of the strapless, open platform and highback – Burton's system delivers completely hands-free clipping in that takes just seconds to engage.
The product is the result of five years of development, after Jake Burton, Founder and Chairman of Burton Snowboards challenged his engineers to solve the snowboard binding problem.
"Personally, I was sick of sitting down to strap in," said Burton, "and knew we needed more convenience, which is one area where skiing has been ahead of us."
The binding uses three connection points to lock your boot in – a curved lug either side of the toe and a serrated flange above the heel, which slots into a groove in the highback and then self-tightens with a ratchet mechanism. By doing so, the binding retains the same flex characteristics of Burton's strap bindings.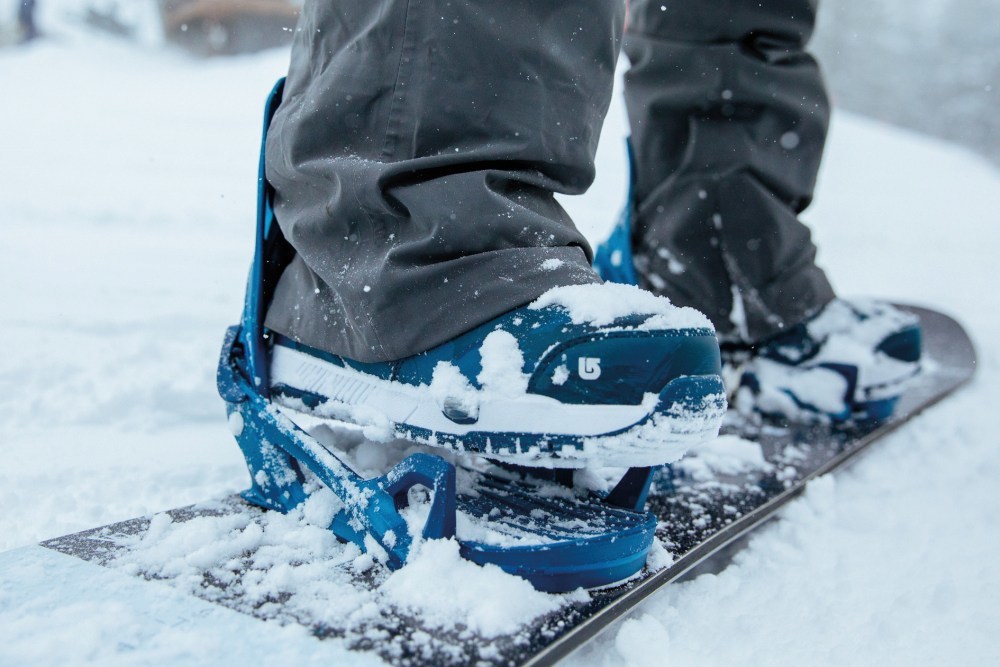 Finer adjustments to tightness are done within the boot courtesy of a pair of Boa cable tightening dials – one on the tongue and another on the outside ankle.
In a welcome nod to compatibility the baseplate is fully compatible with all current snowboard mounting systems, including 4 Hole, 3D and The Channel.
To release the binding, there is a sprung lever on the outside of the platform by your heel, which releases the rear connection point so you can raise your heel and step out of the front.
According to Burton engineers the development of the new binding owes much to the latest prototype 3D printing methods, where engineers could tweak, reprint and reride prototype evolutions within the space of hours.
The Step On men and women's bindings retail for £220. Riders can choose between the men's Ruler Step On boots (£290) and men's Photon Step On boots (£350), or the women's Limelight Step On boots (£290) and women's Felix Step On boots (£330).
Step On boots and bindings can be ordered now, from burton.com
2. Abom anti-fog goggles
Electrically demisting lenses
If you're wary of fancy venting, or sprayed-on lens treatments that might not always work, try these. Abom's new anti-fog glasses work in the same way that your car demists on a frosty morning, thanks to an invisible heat-conductive film sandwiched between the two-part lens. Misting up? Just press a button on the side of the goggles and a rechargeable battery will heat the sandwiched film to clear the top quality Carl Zeiss lens. Lenses come in several colour options and the battery is claimed to last for 6 hours of continuous use, or in short anti-fogging 10-minute bursts that automatically shut down once completed. Expect to pay about £230 for a pair.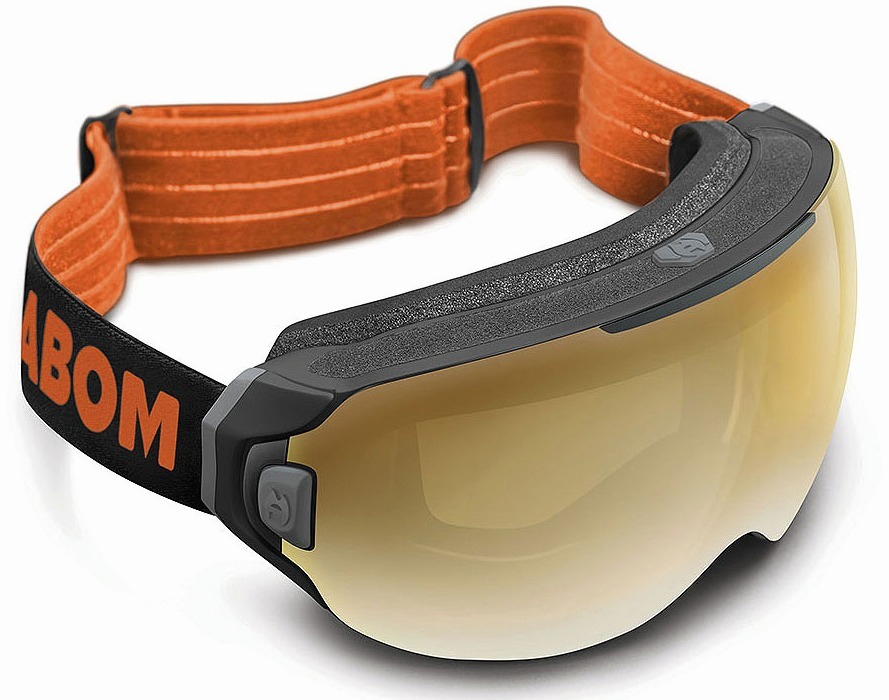 3. Aroc Sports Sled
Carve sitting down!
Taking sledding to a new level by mimicking the dynamics of ski turns with its articulated runners, the Swiss-designed and built Aroc Sports Sled was launched on Kickstarter in 2014, with crowdfunding starting in July 2017. Turns are initiated by leaning into the corner as you do on a bike and different riding positions make the Aroc fun for everyone from beginner to expert. Want to go slower? Then use the rear hand grips and put your feet on the snow either side of the runners. Want to carve like a pro? Then tuck forward, hold the front hand grips and keep your feet on the runners for more speed. Made of easily-replaced plywood and bolted-on steel components the Aroc should stand the test of time too. Although the cheapest early-bird price is about £290 for a Classic model shipping in October 2018, you can also buy experience vouchers to try out the Aroc at four Swiss ski resorts.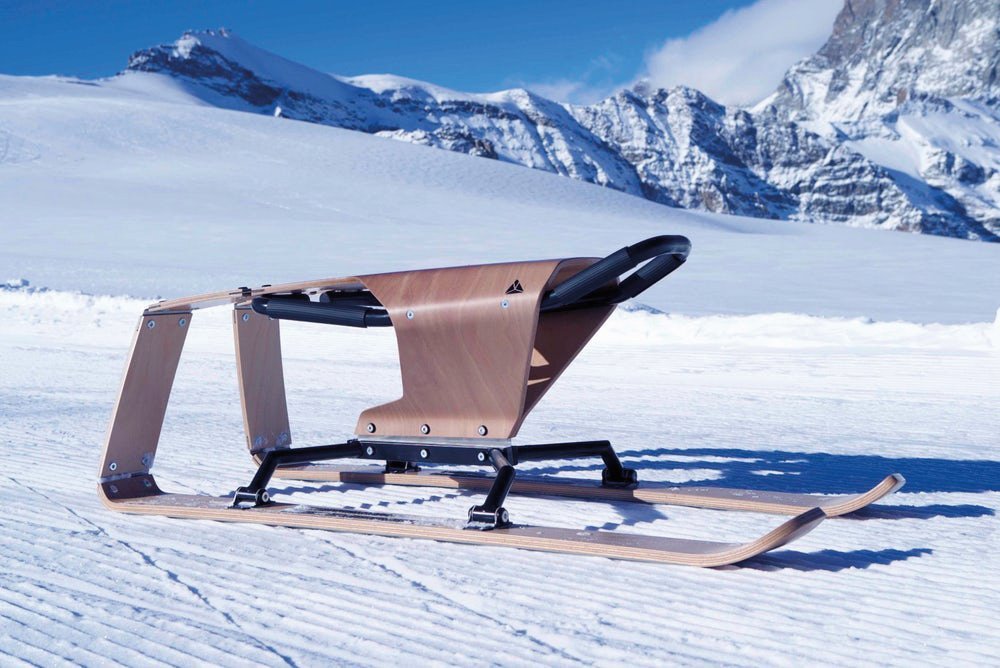 4. Piq Robot ski motion tracker
Wearable teaching tech
Developed with Rossignol especially for skiing, the Piq Robot is gadget that attaches to your boot that will not only track your progress around the mountain but will also analyse your technique (or lack of it!). With a six-hour battery life and IP67 waterproof rating, the Robot will deliver a whole raft of stats via its app, from turn angle, to speed, force, transition and turn rate. It will even collect your jump data such as rotation, air time and G-Force on landing. Via the app there's an online community to join! The Piq Robot is £169.
5. Uvex Snowstrike VT goggles
Reactive lens colouring
Make on-slope lens replacement, fumbling, dropping and cussing a thing of the past when the light conditions change with Uvex's futuristic reactive goggles. Whether you're skiing into the sun or the shade, or even flat light, just press the button on the side of these goggles and in 0.1 seconds their light sensor will react, adjusting the lens colour to suit the light conditions you're skiing in. Too busy? Then switch them to automatic and let them react for you. The VT goggles will cost you about £240 but you'll only need the one lens!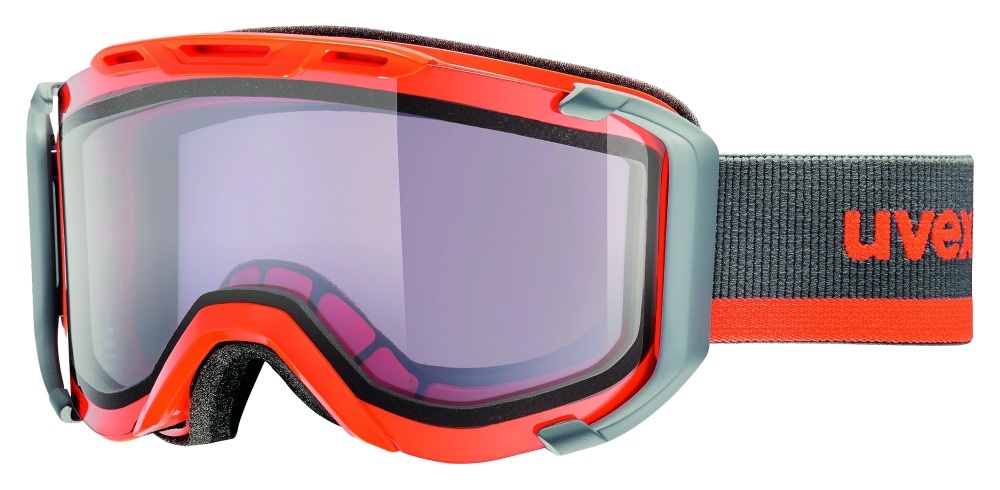 K2 Spyne 120 Heat ski boots
Happy, warm, comfy feet
If you're prone to poor circulation then the Spyne 120 Heat boots aim to keep your feet warm and happy regardless of how cold it gets. Part of K2's Performance Collection, the Spynes are a medium-flex boot with optional USB rechargeable Thermic heat technology built into their LuxFit Pro liners that will banish cold toes for up to 19 hours between charges. To ensure the best fit from the outset, you also get a heat-moldable foam liner, a moldable asymmetric tongue, plus K2's Powerfuse Spyne technology to optimise fore/aft flex.