Much of my life has been defined by restlessness; I try never to stay in one place for too long. Some might say it is attention deficit, but I prefer to paraphrase poet James Elroy Flecker and claim my desire to wander results from a lust of knowing. For me, the process of getting somewhere is as important as the destination. 
Standing on top of the new viewing platform at Mont Fort (3,330m), the highest point in the 4 Valleys ski area, I could see a spectacular panorama of the Alps. A wisp of cloud was inconveniently floating over Mont Blanc, but the Matterhorn and other soaring peaks were clear. There were a few lines below me, but skiers and snowboarders were few and far between. The platform opened last December, and because it's accessible by cable car it has quickly become a visitor attraction in its own right. But for me, perching for those few minutes was just one in a chain of moments which collectively comprised an almost week-long journey—a ski safari—between the resorts of Nendaz, Veysonnaz, and Thyon. 


The premise of the 4 Valleys ski safari is simple: you have two nights in each resort and ski between them. Your luggage is transported by road, leaving you unencumbered. This opens up a much wider proportion of the ski area—which is the largest in Switzerland—than if you had to start from and return to the same place each night. You have three times the number of restaurants and bars to choose from for the evenings' après ski shenanigans, but more importantly, you also have more opportunities to explore the mountains, because you don't waste as much time retracing your steps. 
It is perfectly possible to undertake the ski safari on a self-guided basis. The ski map is predictably detailed, and the pistes and lifts are well signposted. But I like some local company when I ski, and so for two days I asked Hugo from Ecole Suisse de Ski Veysonnaz to be my guide. Hugo bore more than a passing resemblance to Captain Birdseye, with a hearty laugh and an old seadog charm. He had been skiing these pistes since he was a small child, he said. He knew their patterns like the veins on the back of his hand.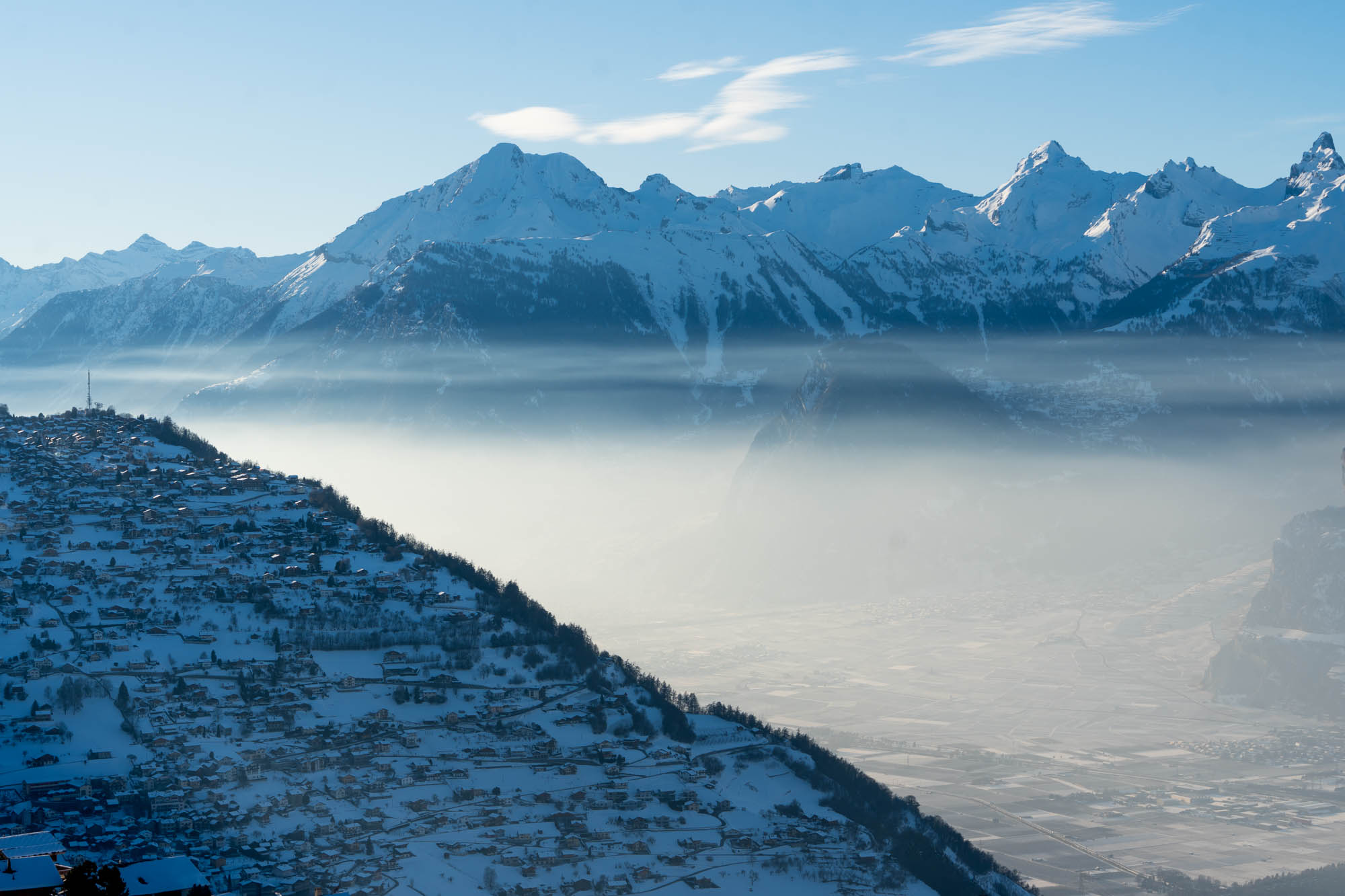 The advantage of this intimate knowledge became obvious on the one occasion we spied a queue for a chairlift—Hugo knew an off-piste shortcut which enabled us to circumvent the lift entirely. Having taken up skiing relatively recently (at least by Hugo's standards) I was still cautious about heading into deeper powder, especially when it required zigzagging through trees. But Hugo was calm, unhurried, and gave me the confidence to follow in his wake. I probably wouldn't have done that alone.
Following Hugo's atypical routes, we saw more, too. Often, there were footprints in the snow, made most likely by a fox. But in places they could have been wolf tracks. There's a pack of a dozen wolves in the forest above Thyon, apparently, though they know better than to come close to skiers.
What I did see, far closer than I expected, was a huge stag with an impressive set of antlers—the kind of deer you sadly too often see taxidermied as a hunting trophy. He must have watched us coming as he didn't seem startled. Rather, he waited a moment, as if checking who or what was encroaching on his territory, then turned and slunk back into the shadows of his thicket.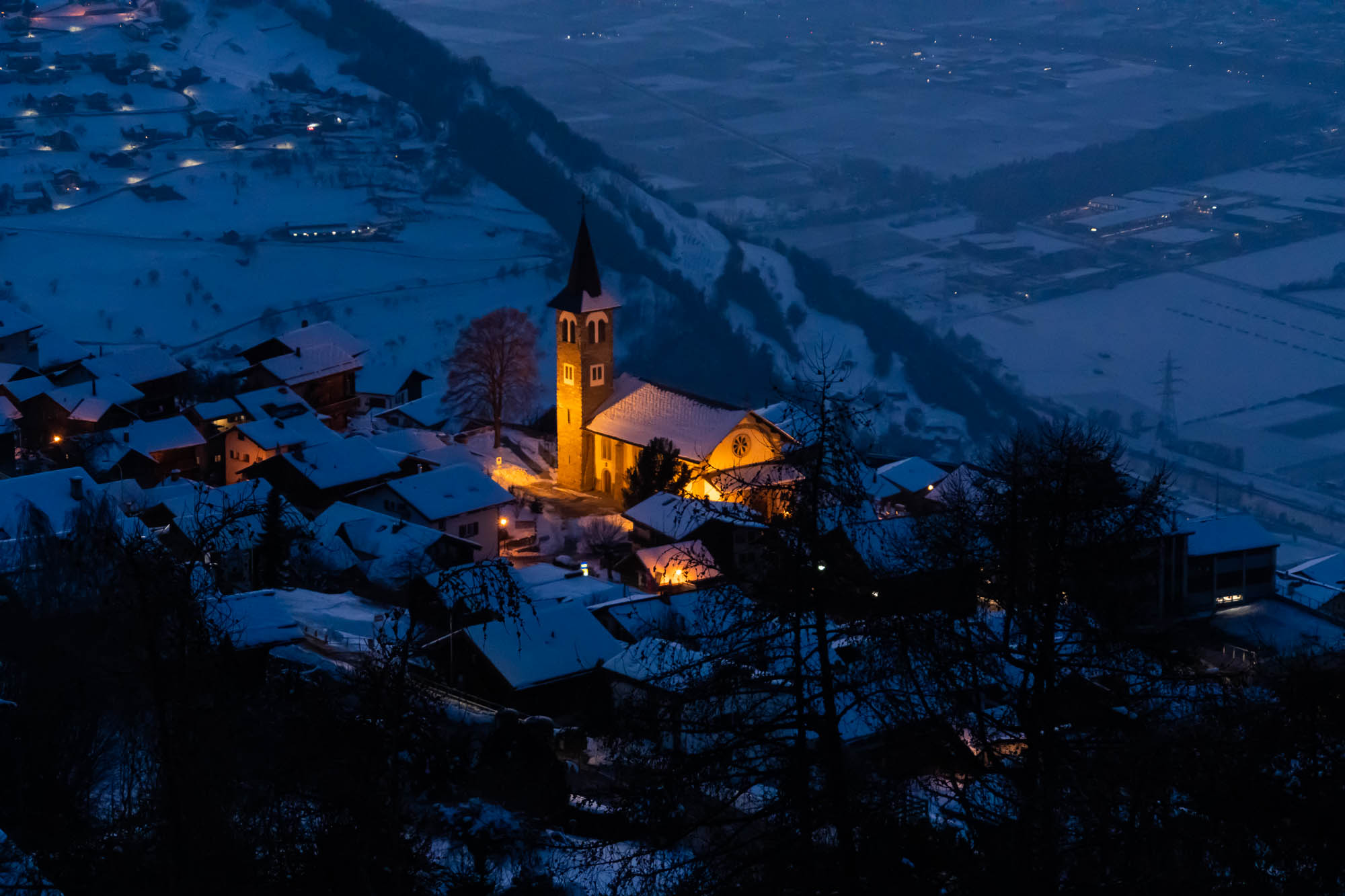 There are two choices of ski passes for the 4 Valleys. If you are travelling on a budget but still want to ski every run in the ski area, it makes sense to start with a one or two-day 4 Valleys pass and ski from Nendaz into the neighbouring (and more crowded) Verbier sector. For the latter part of the ski safari you can then buy the cheaper Printze pass and work your way northeast along the Rhone Valley from Nendaz to Veysonnaz, then ultimately to Thyon. 
These three resorts have distinct identities, and the ever-changing views alone would make the effort of moving between them worthwhile. But it's not just that. I found that with the changing views came changes in perspective. Slopes that seemed scary to ski, trees that felt too close together, or powder that was previously too deep, were suddenly in my grasp.

As the four days came to an end, I realised I'd gained new knowledge. I'd sated, at least for a little while, that lust for knowing that James Elroy Flecker described so well. And it occurred to me that the ski safari model opens up more possibilities for discovery—not just geographically, but mentally too.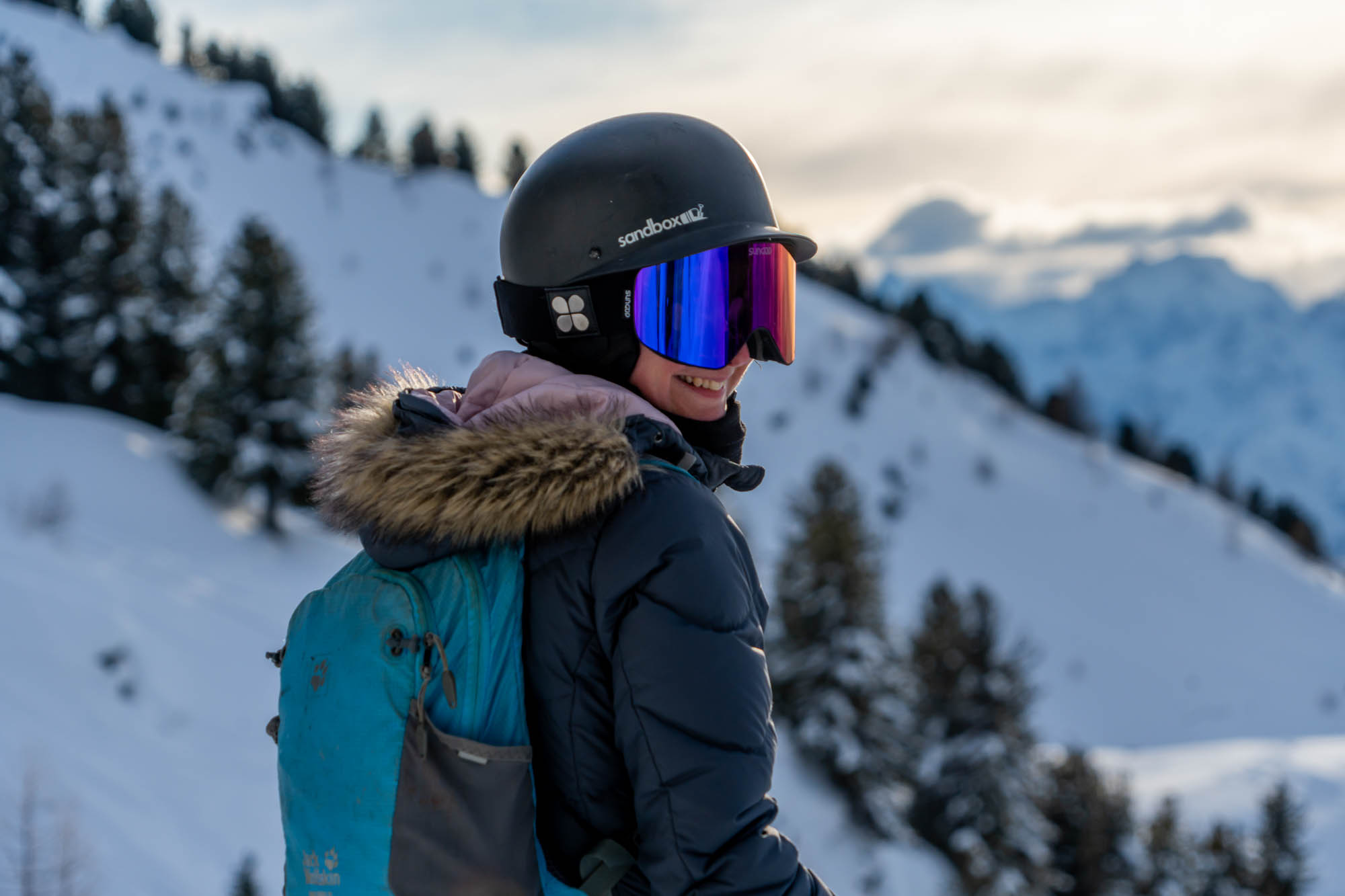 Sophie Ibbotson was a guest of the 4 Valleys. Find out more about the resorts she skied in and the Ski Safari concept at nendaz.ch; veysonnaz.ch and thyon.ch