Well, last winter was a strange one wasn't it?! More snow than the resorts could handle in October and November - with no-one to ski it, fabulous snow on Hampstead Heath of all places at Christmas, warmer temperatures in the mountains than the Med in February and barely any fresh snow in Europe for the second half of the season. You couldn't predict it if you tried, and, er, nor can the experts. Is it global warming? Possibly. Is the climate changing? Probably.

Are erratic seasons likely to continue? Yes. The dependence that skiing has on the weather conditions is pretty obvious. What is less obvious is the reliance of mountain communities on skiing. For many villages, tourism in the ski season is vital to their economic viability. Summer seasons are important, but winter is when they make their money. So it's imperative for ski resorts that their tourism income continues. So what are the resorts to do? They have to cope with changing weather, fluctuations in demand and changing demographics. They need to create sustainable tourism for the benefit of their guests, the environment and their residents. Here are five recommendations and some gold stars for the resorts that are implementing them and making a difference...

Good resorts don't contribute to climate change

This one is the no-brainer – it stands to reason that if you rely on the climate for your business, you don't want to be contributing to its change! Of course, this includes reducing energy use, emissions and pollution and many resorts are tackling this.

Vail Resorts in the United States has chosen to run all of their lift operations off wind power, Grimentz in Switzerland runs theirs off hydroelectric. Lech in Austria heats the whole village from renewable biomass and other resorts such as Zermatt in Switzerland are car-free with free electric transport.
When choosing your resort – look out for those that tell you about how they are reducing their energy use and CO2 emissions – and don't forget to think about your own travel too.

Good resorts ensure the landscape and wildlife looks as beautiful in summer

Snow hides a lot and what can look like a beautiful piste in winter can be a barren, bulldozed, ugly place in summer – not the place you want to go mountain walking. By protecting the landscape, resorts can ensure their resort is as attractive in summer and so gain more tourism income year round as well as making it a beautiful place to live.

The Vorarlberg region in Austria creates pistes carefully by lifting the turf first, preparing the ground and laying the turf back afterwards, leaving all the flora and fauna undisturbed. Other resorts are burying their snowmaking pipes and removing any machinery such as snow guns off the mountain in summer.

Many resorts such as Montafon in Austria mark on the piste map where the protected wildlife areas are and sign the pistes accordingly, so the wildlife can flourish. If your favourite resort is a thriving summer destination – the chances are it is taking care of the environment and wildlife.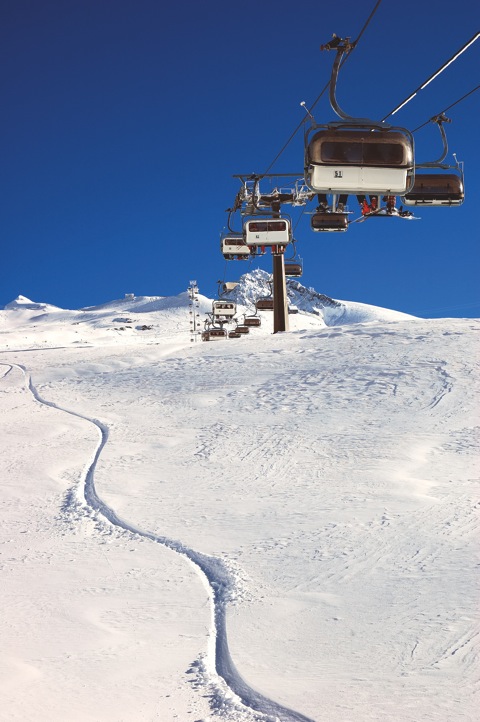 Good resorts look after the village and their local residents.

It's important that mountain communities have a range of jobs available so young people can work and stay there - viable mountain communities with their own cultural traditions are much more interesting places to visit too.

Planning controls keep second-home development in check so the village doesn't become a ghost town and traffic management ensures that village centres are pedestrianfriendly for everyone's benefit.

Saas Fee in Switzerland has very strict rules governing new buildings ensuring the beauty of the village and has chosen to be car-free keeping a peaceful environment for locals and guests alike. Montafon has created a food and farming partnership promoting local produce throughout all the hotels ensuring that local farmers can stay in business. In Lech and many parts of Austria, there is a tradition of family-run hotels and businesses which keeps the benefits local.

When choosing accommodation, look out for resorts where there is a real year-round community and locally owned places – you'll get a more interesting trip.

Good resorts have a range of activities on offer.

What can you do if high winds close all the lifts in the resort – or if there's not been any snow for a while and you don't like ice? Resorts with a range of activities will keep their guests happy no matter the weather and be able to attract a wider range of people (what about the grandparents that you've invited along to help look after the children?). The locals benefit, too, with a wider range of employment opportunities

In Corrençon in France they have a whole hill dedicated to sledging and tubing and winter orienteering courses that you can do on foot or snowshoe. In the Kleinwalsertal in Austria they have hundreds of kilometres of winter walking paths signposted and mapped, conveniently leading you to a hostelry for a warming hot chocolate en route! In Villard Le Lans in France all the museums stay open year round.

When you're selecting a resort – look carefully at the other activities on offer. Whilst bowling and ice-skating are fun – they won't fill a whole week should the need arise.

Good resorts are innovative.

It's not all about the kilometres of piste. Admit it – every year you want to get a little bit better don't you? And then it reaches a point where the pistes are not enough of a test? Many resorts believe the only solution is to create more and more pistes when what we want is more fun and challenge. More pistes mean more impact to the landscape when often it's simply not the solution.

Avoriaz in France has the 'Stash' – a thinned-out piece of forest full of jumps and rails, lumps and bumps all made out of wood for skiers and boarders to play in. It's great fun (ok, I spent all day in there!) – takes up a small amount of land and creates little impact – a great idea for small resorts.
Itinerary runs (generally meaning a safe area which is left ungroomed) give skiers the off-piste challenge in a safer way. Leaving the odd piste ungroomed again gives challenge as do mogul runs. Speed guns, fixed slalom courses and even the new ski movie piste appearing in the SkiWelt in Austria this season are ways to create fun and challenge without carving up more of the landscape to create more pistes. So look out for resorts that offer you more than just piste kilometres.

What resorts need to remember is why we all love to go skiing so much. We love the escape from our daily lives and the chance to relax. We love the fresh air and the beauty of the mountains. We love the challenge and thrill of the sport and we love the chance to try new activities and new foods. We don't want an over-mechanised resort, we don't want our peace disturbed, we don't want pollution, we don't want to sit in a traffic jam and we don't want to have a bland experience.

By protecting the landscape and looking after their local residents, resorts can give us exactly what we are seeking on holiday. It's a 'win-win' really and it demonstrates that responsible ski tourism is not just about towels or CO2 – it's about having a great ski trip.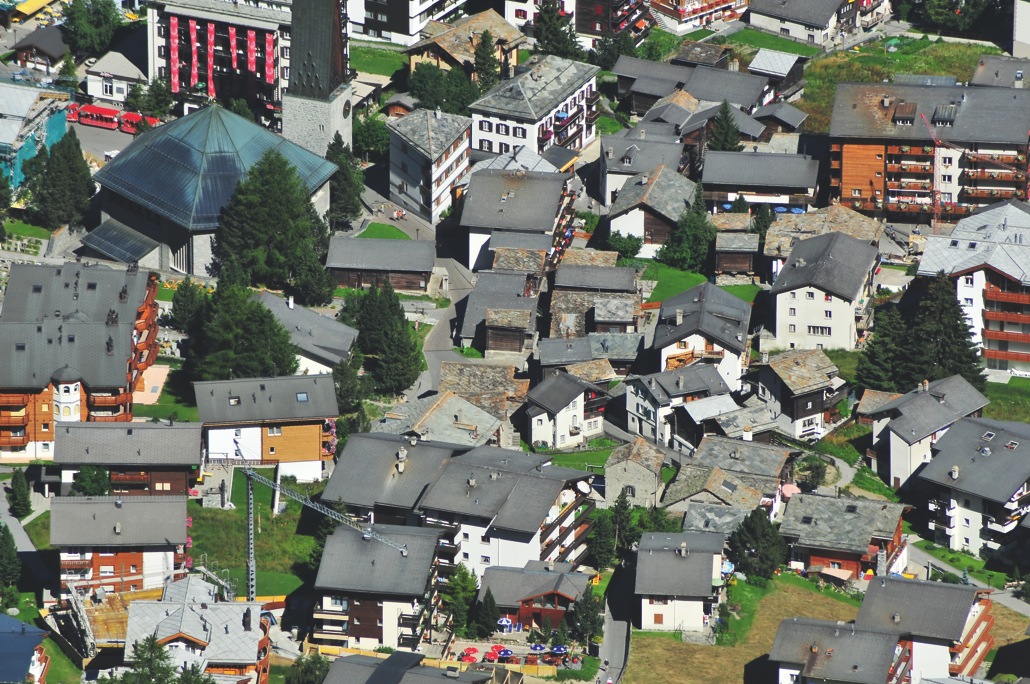 Piste rap: tips for greener skiing

Try some other activities – try crosscountry skiing or snowshoeing, go ski touring or just enjoy a winter walk – they all are low-impact and allow you time and peace to enjoy the mountains – you'll have fun and some great experiences to take home with you!

Respect all out-of-bounds areas – they are there not only for your safety but to protect the wildlife and their habitats: there could be animals hibernating underneath...

Find out more about the local culture – take some time off skiing (and avoid the 'third day blues') to see how cheese is made, visit the museum, chat to the locals and understand what alpine life is really all about – don't forget there's a real community where you are skiing...

Take your litter and cigarette butts off the mountain – pop them in recycling points in the mountain restaurants or down in the village. It can take up to five years for a cigarette butt to biodegrade and even orange peel takes two!

Enjoy the local delicacies – purchase locally sourced food and drink and go to locally run restaurants with regional recipes – why eat what you have at home?

Respect closed pistes where the snow coverage is patchy - you'll damage the flora underneath and your skis/snowboard, too!
Take a reusable bottle or hydration pack and avoid buying water in plastic bottles – tap water is usually perfectly good and often mineral water quality – and you save money!

Buy souvenirs that are locally made rather than imported – after all – they will be more unique and you'll remember your holiday with something that actually comes from there!

Reduce your energy usage by turning the heating down during the day, unplugging those chargers and turning the lights off when you're not there.
Enjoy some local après ski entertainment – yes, those Tyrolean music nights: they keep the local traditions alive!