Although the oldest ski yet discovered was in Vis, Russia, dating back some 6,000 years, anyone who as ever tried to walk through deep powder snow will understand why most experts reckon skis must have been invented earlier – at least during the last Ice Age. Humans are nothing if not inventive when their stomachs start rumbling.
Less surprising still is that humans are arguing about who came up with the idea first, with both the mountainous Chinese region of Altay in Mongolia and Scandinavia claiming first tracks. Both regions point to rock engravings celebrating these early powder hunters – the original 'snelfies'?
Well over head height and operated with a pole more like a long, thin paddle than a modern ski pole, you could say these first 'skis' more resembled thin wooden stand up paddle boards than the modern ski. But the purpose was the same – to glide across a snowbound landscape. Ski tourers will take pride that even those earliest Altay skis had animal skins strapped or tacked on for grip.
However, archaeological finds suggest pairs of skis weren't worn until the 1600s – though still with only one pole. This first pair of skis included one 12-ft-long ski coated in tar, and a shorter, fur-bottomed ski for pushing. Found in northern Norway, these early ski hunters used a single pole which doubled as a spear – a tradition which has thankfully lapsed since…
It's only 200 years later that we see what could be described as the first modern ski in Telemark, Norway…
1868
Norheim cambered ski, Telemark, Norway
Although carved out of ash by a group of artisan ski builders in Telemark, Norway, Sondre Norheim's long wooden ski could be said to be the first modern ski shape, with wider nose and tail, and narrower waist under the foot. Crucially, his skis also introduced the design concept of camber, with the ski arching up between the tip and tail under the foot when unloaded.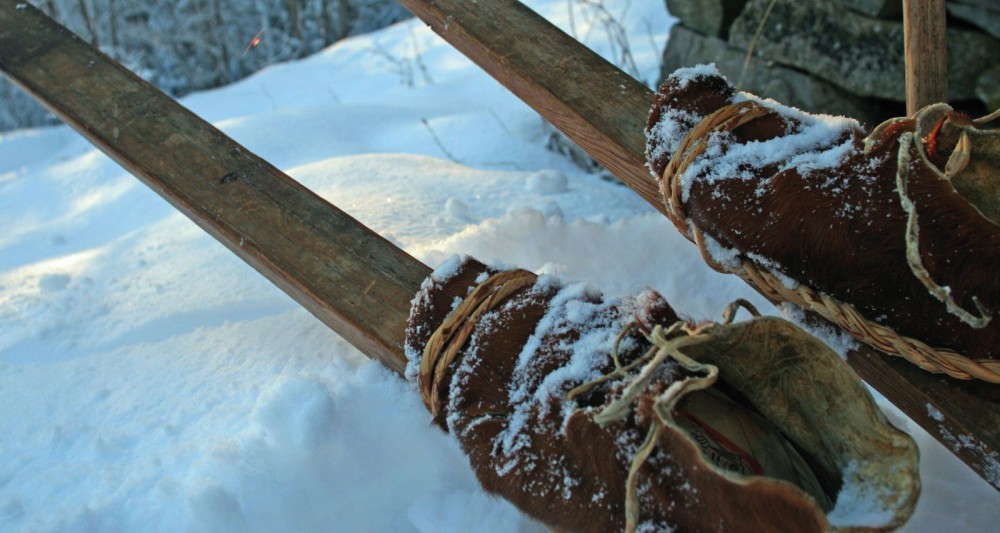 1929
Kandahar binding, Switzerland
Invented by ski racer Guido Reuge, the Kandahar binding dominated from the late 20s until the 'safety binding' in the 60s that's still used today. Before ski lifts became universal, most skiing involved a bit of 'ski touring'. To this end the Kandahar binding held the toe in the front of the binding with a spring-tensioned cable to allow striding. For down-hill, the cables could be hooked over the boot to hold the heel down.
1932
Splitkein 3-layer laminated ski, Norway
The traditionally ski was made out of a single piece of hardwood such as hickory, birch or ash, making it seriously expensive, especially in Europe. The solution – pioneered by H M Christiansen in Norway as early as 1893 – was to stick layers of wood together to combine their different properties and costs. Later, in the early 30s, a waterproof casein glue was used to even greater success.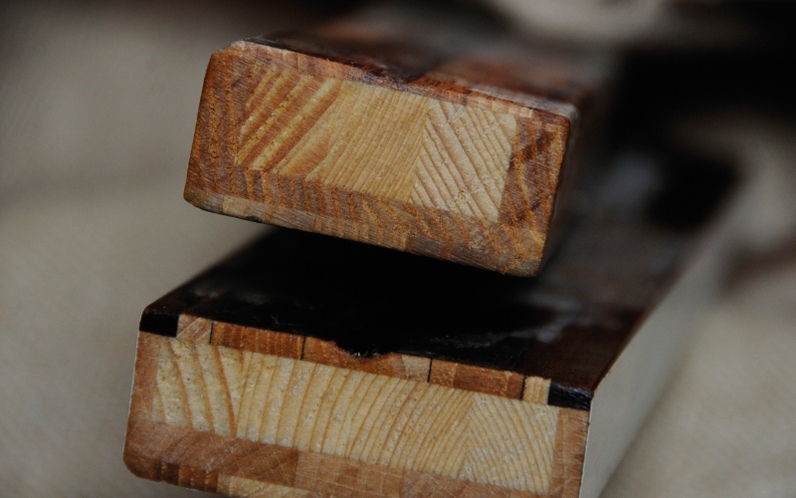 1950
Head Standard Ski, USA
One of the first skis to be made for recreational skiers rather than racers, aeronautical engineer Howard Head's Head Standard was made with a plywood core sandwiched by aluminium alloy and then finished with phenol formaldehyde resin which could hold wax. The first continuous steel edge was invented by Connecticut's Chris Hoerle in 1948, but the Head Standard was the first to successfully bring it to the masses.

1959
Toni Sailer plastic fibreglass ski, Montreal, Canada
Montreal ski designers Fred Langendorf and Art Molnar invent the first successful plastic fibreglass ski – a construction that quickly replaces both wood and aluminium construction for most recreational skis. Within ten years it's the industry standard.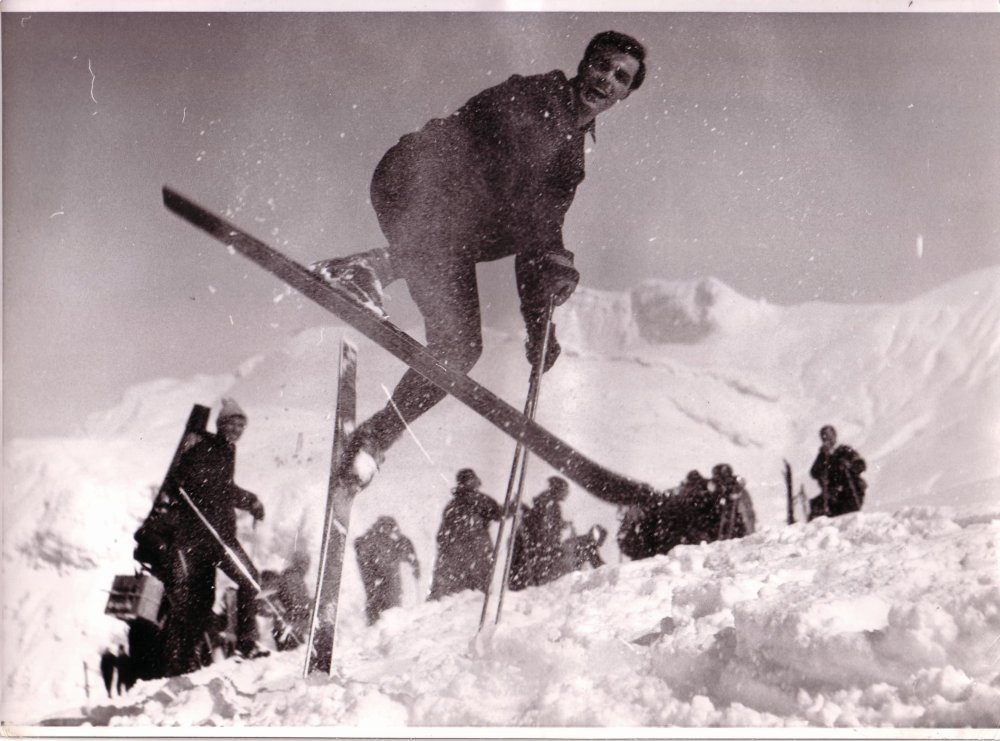 1988
Atomic Powder Plus fat ski, Austria
Tasked with creating a better powder ski, Atomic engineer Rupert Huber cut a snowboard in half, swapped the sides so the steel edges were in the middle and stuck some ski bindings on each half. Thus was born the first superfat powder ski with a tip width of 133mm, waist of 115mm and tail of 122mm, with the Atomic Powder Plus hitting production the same year.
1993
Elan SCX sidecut ski, Slovenia
Designed by Jurij Franko and Pavel Škofic, of Slovenian company Elan, the SCX turned conventional ski design on its head. Using a radically exaggerated sidecut of over 22mm compared to the normal 7mm, the SCX alpine ski looked and performed like no ski before and was easier to perform carve turns on than any previous ski. The SCX was hugely popular in competition but above all, thanks to its ability to make slow speed, short radius turns with ease, it was revolutionary for beginners. By the end of the 90s the 'parabolic' ski shape had taken over the ski world.

1998
Salomon 1080 twin-tip ski, France
Brought to the market at the end of the 90s, Salomon's – and the mass ski market's – first twin-tip ski is credited with taking the discipline of freestyle skiing mainstream. As the name suggests, the curved tips and tails of these skis allowed skiers to take off and land backwards. Although most popular for riding the jumps and rails of ever-more-present parks and pipes found in most serious resorts by 1998, nowadays you'll find twin-tips on powder, all-mountain and even telemark skis.