Do I need ski lessons?
Almost certainly, the answer is yes. It's not that complicated really. Pretty much any skier or snowboarder can get better by taking lessons.
If you're a first-timer it's obvious that without some instruction you might struggle to get safely down the mountain. But intermediates looking to progress to steeper runs and into off-piste, and even experts wanting to master moguls or tackle the real steeps and deeps in the backcountry can unlock their potential with some well-directed professional ski instruction.
And you know those empty lanes at the lifts that say 'reserved for ski schools' - well there's an added bonus, right there! More time skiing, less time waiting.
OK, so should I opt for group lessons or a private instructor?
That depends what you want to put in, and what you want to get out of your lessons. And choosing between group ski school lessons and a private instructor is a big decision.
Generally speaking, you can expect the following:
• Ski school lessons are more affordable and a great way to meet other skiers who are the same ability level as you.
• Private ski lessons are more expensive but the one-to-one tuition can help you to progress at your natural pace (however fast or slow that may be) with support tailored to your particular need.
• Both types have their pros and cons - one may be better suited to you than the other depending on your personality, your budget, your athletic ability, the duration of your holiday and your specific goals.
So what can I expect from group lessons, (aka Ski School)?
Always offered by ski and snowboard schools, group lessons usually bring together groups of 6 to 10 students of very similar ability levels. This group will share an instructor for a period of time, most often over 5 or 6 days, and progress together as a group.
Group lessons are usually offered as 3-hour sessions in the morning or as 3-hour sessions in the afternoon. Full day groups are sometimes available but they tend to be kept for very young children or for specific adult courses and camps.
Two-hour group lessons do exist, as do classes that allow you join for one or two days at a time, but neither are the norm.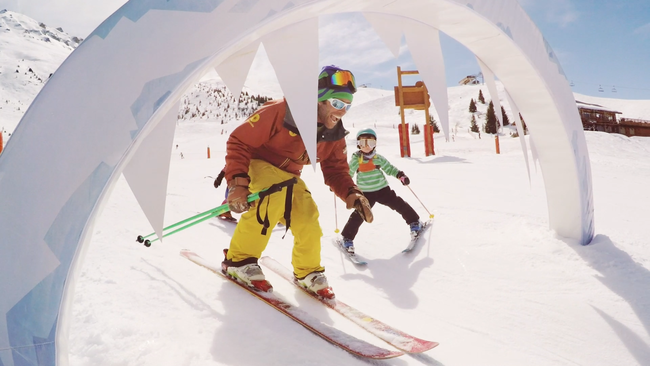 And what about private lessons with an instructor?
Private instruction is just that – an instructor solely devoted to teaching you for a given period of time. These lessons are offered both by formal ski and snowboard schools as well as by freelance instructors – certified independent instructors working for themselves or in loose collectives.
Private lessons offer a level of flexibility and individual attention beyond what group lessons can, and can help students quickly progress to the next level or master specific skills.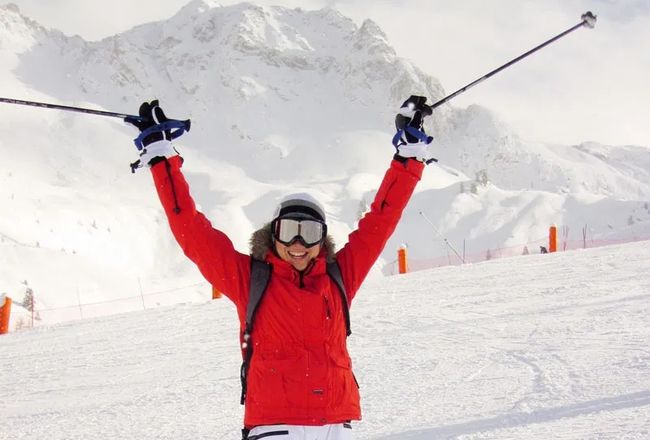 Hmm, both sound good. How do I know which is best for me?
Here are some factors to consider:
• Personality
Sociable, outgoing types often thrive in group ski lessons. They are are a great way to meet like-minded people. Many people really enjoy the group dynamic – what might be frustrating on your own becomes a moment to bond over when the whole group is dealing with the same issue. Any feelings of embarrassment usually only last for the 30 seconds it takes the next person to make the same mistake you just made!
For many children, being in ski school means making friends with other kids of the same ages and lessons become a fun play group where they happen to be learning a new skill at the same time.
If you're more of an introvert then private ski lessons might be a better fit for you. You won't have to make small talk with a group full of people and your instructor will soon feel like a good friend. Choosing private tuition can spare your blushes if you find yourself struggling to master something. It also eliminates the chance of being grouped with someone whose personality clashes with yours.
Similarly, shy, nervous and timid children might find that they prefer the calmer environment, full focus and personal attention one-on-one instruction can provide.
• Budget
As you're essentially splitting the cost of your lessons with 5 to 9 other people in a group lesson, you get a lot of tuition for your money.
Private lessons are often more expensive as you're the only one paying for the instructor's time. That said, the cost difference can be mitigated by splitting the cost of a private instructor between a group of friends who are at a similar level.
• Athletic ability
If you or your children are very sporty and pick things up quickly then private lessons could be a better fit as you won't be held back by the rest of the group as you progress.
For some people one short, intensive, session with a private instructor will teach them more than they'd get from a full week of group lessons.
For others, however, the opposite is true and the repetition and extra practice in group lessons is invaluable to help bed in new skills.
• Trip duration
Although some schools – like Adrenaline in Verbier – offer the option to take 2- or 3-day group lessons, the vast majority of groups require a minimum 5-day commitment. If you're just popping over for a long weekend then a private instructor is much more likely to be able to accommodate you.
• Your goals
Private instructors are able to give you their full attention and can help work on specific issues you're facing. The instructor will invariable spot areas where you need improvement and you can spend time working on those.
In a group lesson, the instructor needs to divide his or her attention between the entire class who may very likely have different strengths and weaknesses. That said, over the past few years courses and camps aimed at intermediate skiers and above have popped up as a way to address specific targets in a group environment.
• Not all resorts are the same!
Whilst both private and group lessons are available in every resort, some resorts favour private lessons while in others, group lessons dominate. Generally speaking, the more upmarket the resort, the greater the supply and demand for private instructors. The likes of Val d'Isere, Meribel, Verbier and Zermatt are well-stocked with independent instructors and ski schools offering private lessons, whilst Avoriaz, Val Thorens, Obergurgl and Madonna di Campiglio are among the resorts in which group lessons are more common.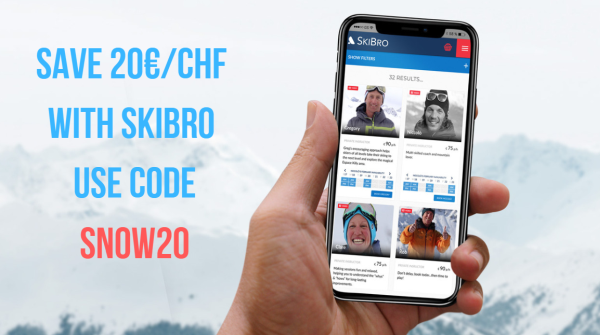 Compare and book your ski lessons online!
Hopefully this guide has helped you decide which type of ski or snowboard lesson is right for you. Remember, no matter what decision you've come to, Ski Bro has got you covered.
SkiBro is the only place with a complete view of both ski schools and independent instructors across the Alps. Click here to easily compare, browse and book the perfect group or private ski lesson for you