You can't do without ski goggles, they're super important, but can also be incredibly frustrating. Constantly steaming lenses are an absolute pain out on the slopes, as are lenses that are the wrong tint for the kind of light you'll encounter on the day. This is why we hammer home the importance of interchangeable lenses in our reviews. It's not enough just to buy goggles based on which colour you like best, those tints are really important for how much of the mountain and the piste, or indeed the powder in front of you you can actually see!
If you're interested in finding out more about ski goggles and lens choices head down to our ski goggle buyer's guide. Otherwise, continue reading for our pick of the best goggles of 2023.
The Best Ski Goggles 2023
Salomon S/View Goggles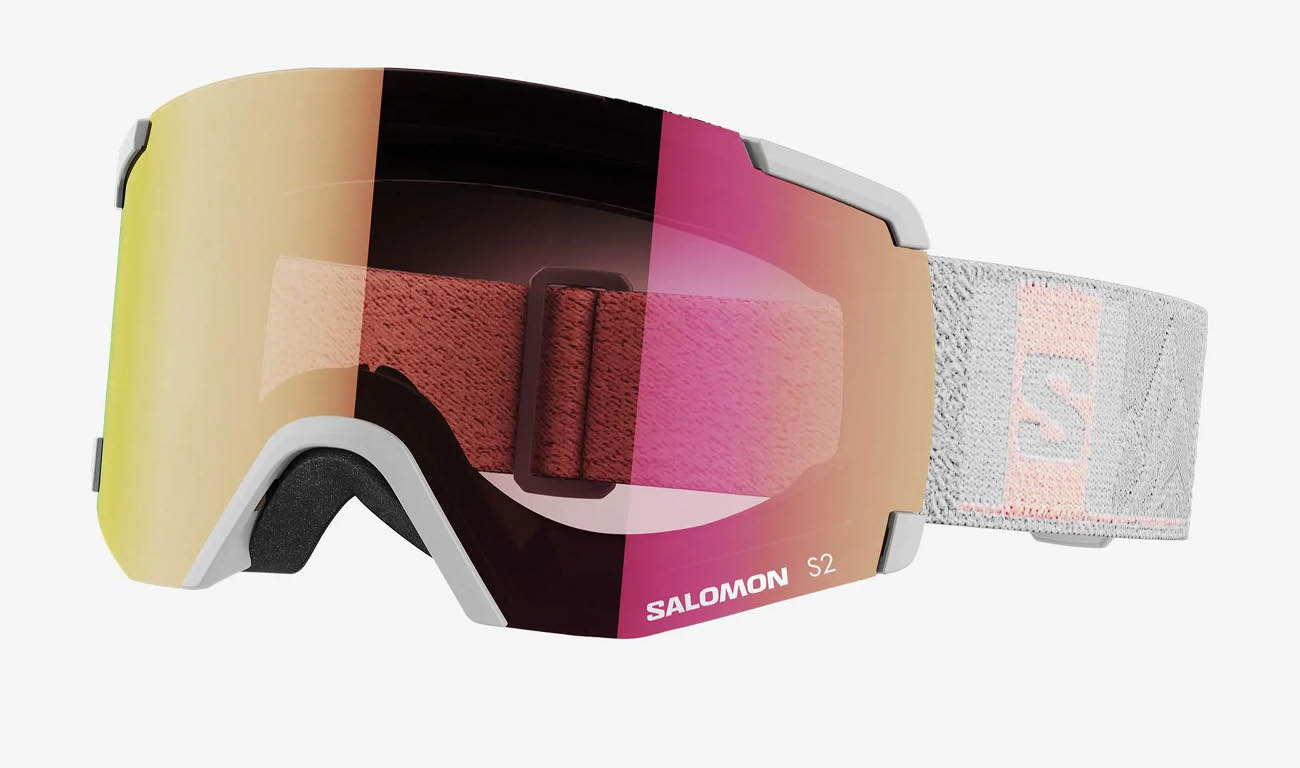 Best for: Excellent clarity of vision at a low price
RRP: £70
These bargain ski goggles come with a fixed lens system, so it's vital to get the right tint when you buy. Several are on offer with Visible Light Transmission from 25-53%. Although Salomon doesn't claim any particular clarity gains with the lenses they do reduce glare and offer sharp textures. A minimalist frame and decent venting ensure vision is maintained. Best suited to small and medium faces, the S/View are ideal unisex ski goggles at a fantastic price.
Buy Salomon S/View Goggles: £64.75 at Amazon.co.uk <SALE DEAL>
Anon M4 Toric Goggles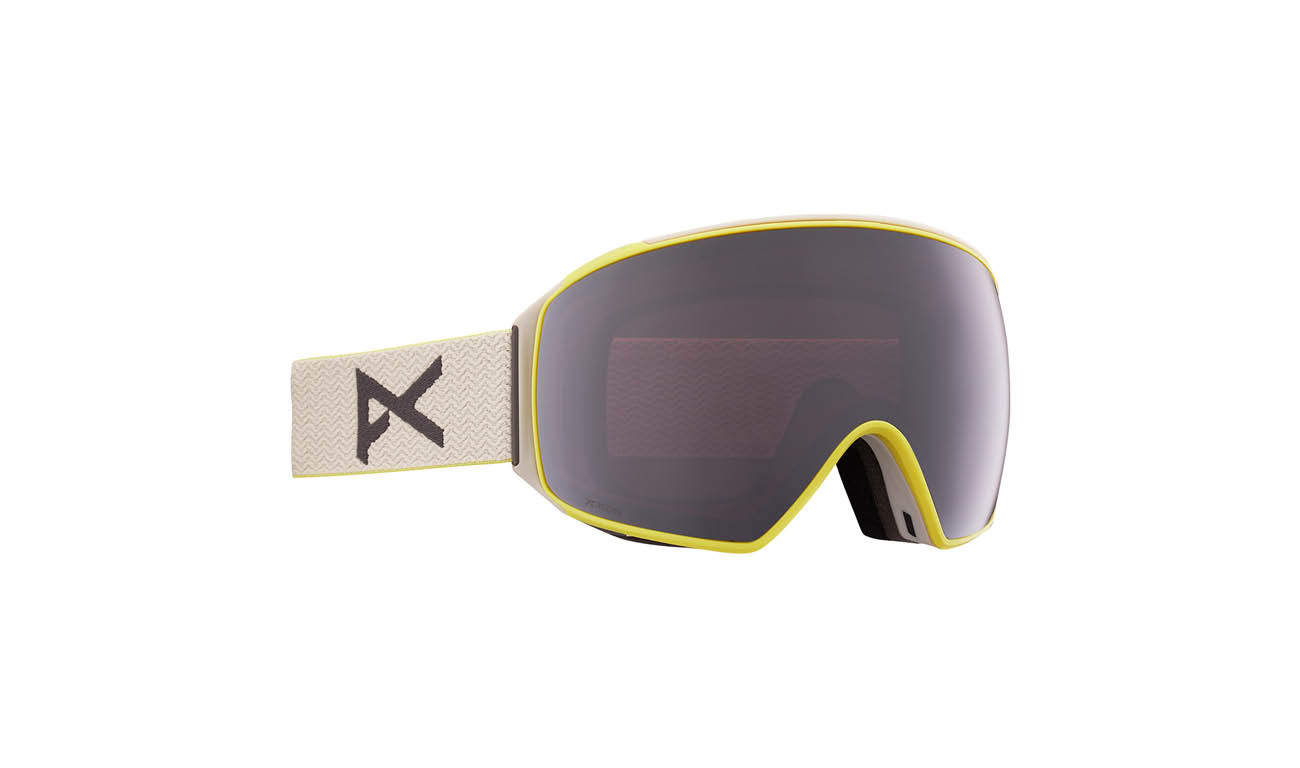 Best for: Combining the best of spherical and cylindrical lenses
RRP: £280
The Toric, made by Burton's goggle brand Anon, combines the best of spherical and cylindrical lenses to offer unrivalled field of view. Anon's Perceive tech gives you terrain-defining clarity in just about any light condition you might find when out on the ski slopes. Other top-end features include a magnetic lens change system, with a spare lens included, and Magnetic Face Mask Integration, enabling you to snap an Anon face mask right to the bottom of the goggles.
Buy Anon M4 Toric Goggles: £290 at Snow and Rock <BEST DEAL>
Buy Anon M4 Toric Goggles: £328.96 at Amazon.co.uk
Giro Method Goggles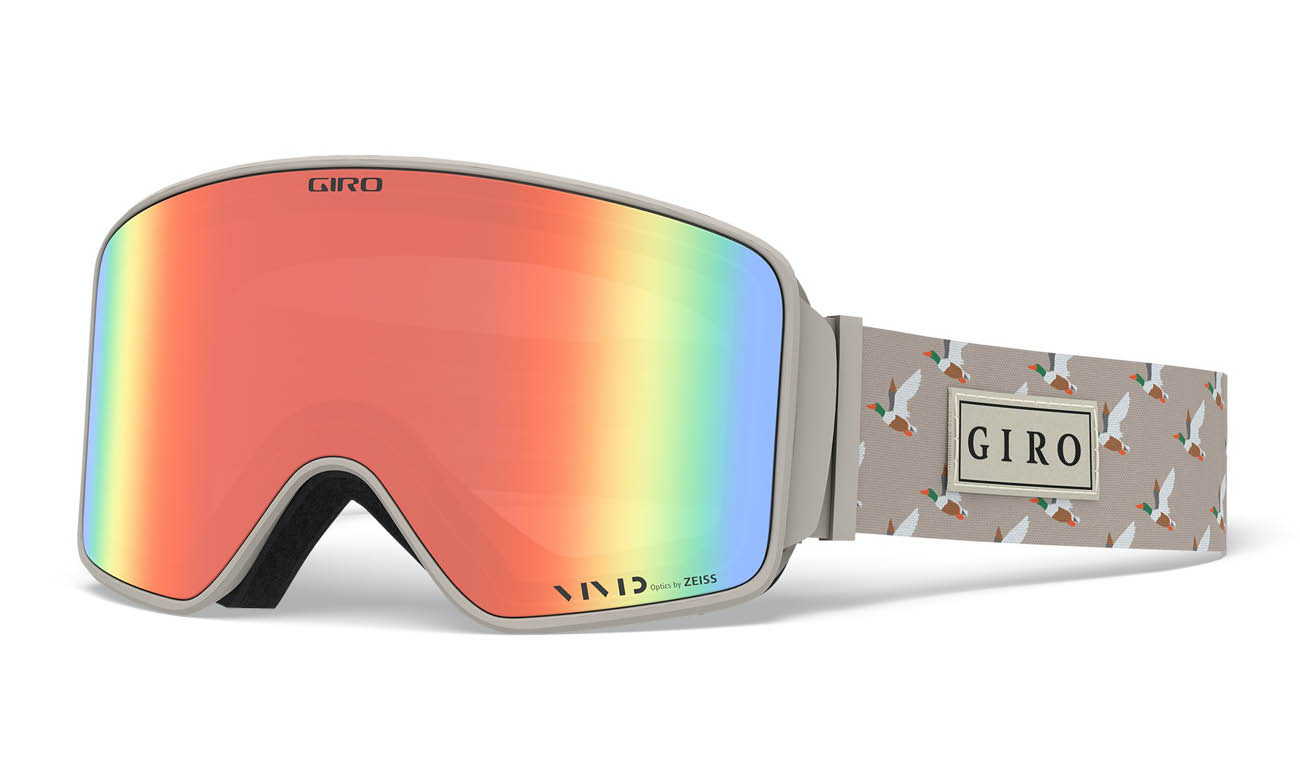 Best for: Top specs and build quality at a fraction of the price
RRP: £135
The Method's cylindrical lens is paired with a minimalist frame to give a clean look and good peripheral vision. The Zeiss Vivid lens is one of the best in the business with fantastic clarity on low light days. There's a spare, darker lens with alternative Visible Light Transmission for brighter days. The triple layer face foam with microfleece lining ensures a close fit, and with plenty of ventilation, plus an anti-fog coating these are near-impossible to steam up.
Buy Giro Method Goggles: £99.66 at Amazon.co.uk
Oakley Line Miner Goggles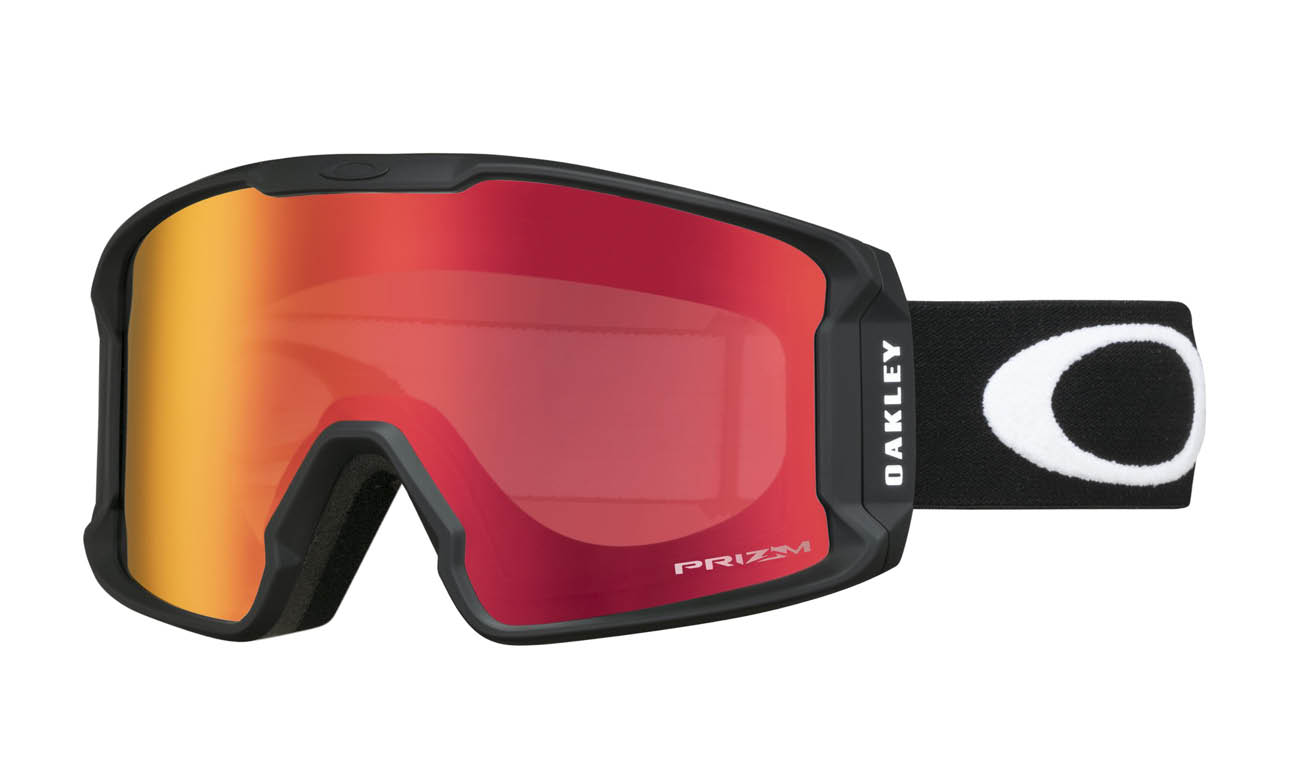 Best for: Classic styling in a dependable goggle
RRP: £107
A bestseller for Oakley, the Line Miner offers classic Oakley styling in a framed design. Specifically designed to increase field of vision, the lens is placed closer to the face, which works wonders unless you wear glasses. The lens is interchangeable but sits in the silicone frame so requires an element of faff which is best done when you're in the chalet. A range of Prizm lenses are available which have the usual anti-fog and high contrast vision for navigating ski slopes in all manner of light conditions.
Buy Oakley Line Miner Goggles: £137.00 at Snow and Rock <BEST DEAL>
Buy Oakley Line Miner Goggles: £157.97 at Amazon.co.uk
Dirty Dog Mutant 0.5 Goggles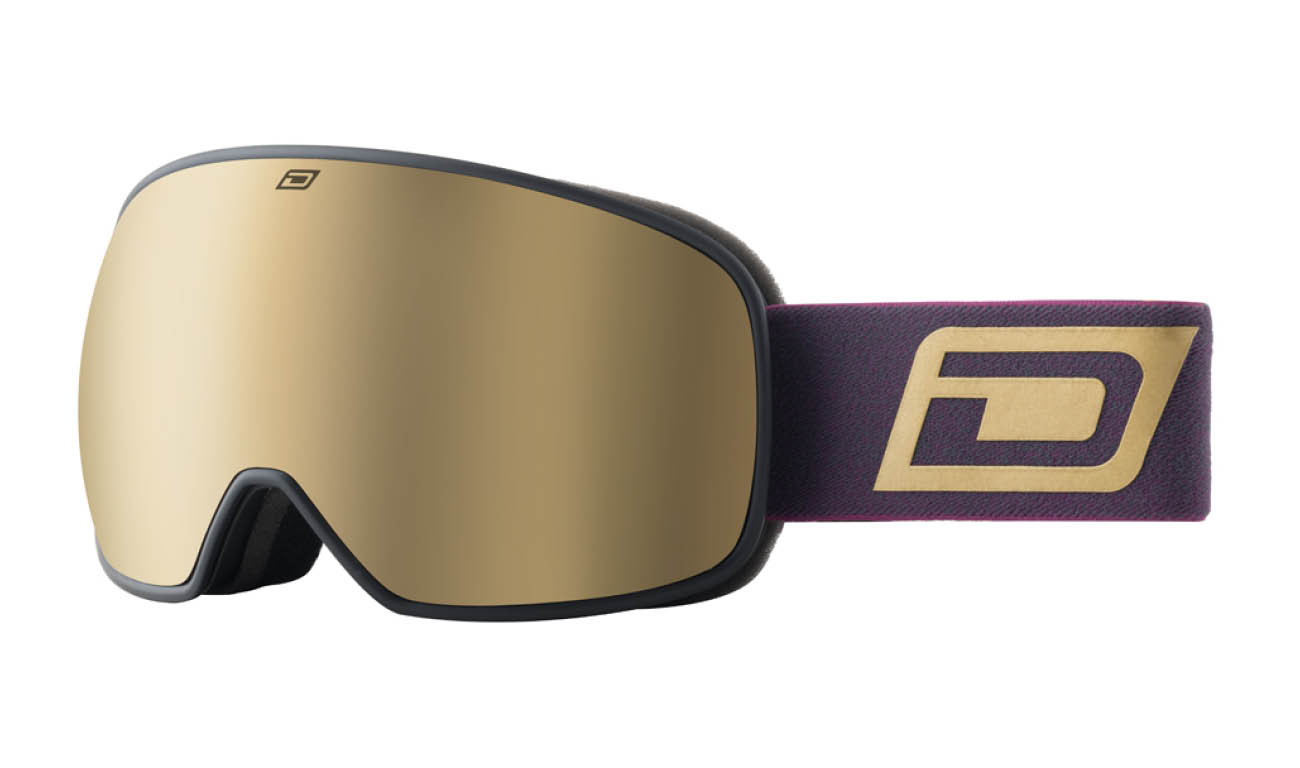 Best for: Top performance at a fraction of the price
RRP: £70
For seventy quid it's unusual to get a ski goggle that looks as premium as Dirty Dog's 0.5. They come included with two lenses for low light and bright sun and the magnetic system should make slopeside changes a snap. The low key looks, and spherical lens give off a park or freeride vibe similar to Smith or Anon goggles. Super soft open cell foam ensures facial comfort, and the advanced ventilation system allows for hard-charging with fog-free vision.
Buy Dirty Dog Mutant 0.5 Goggles: £64.99 at Amazon.co.uk
Salomon Radium Pro Sigma Goggles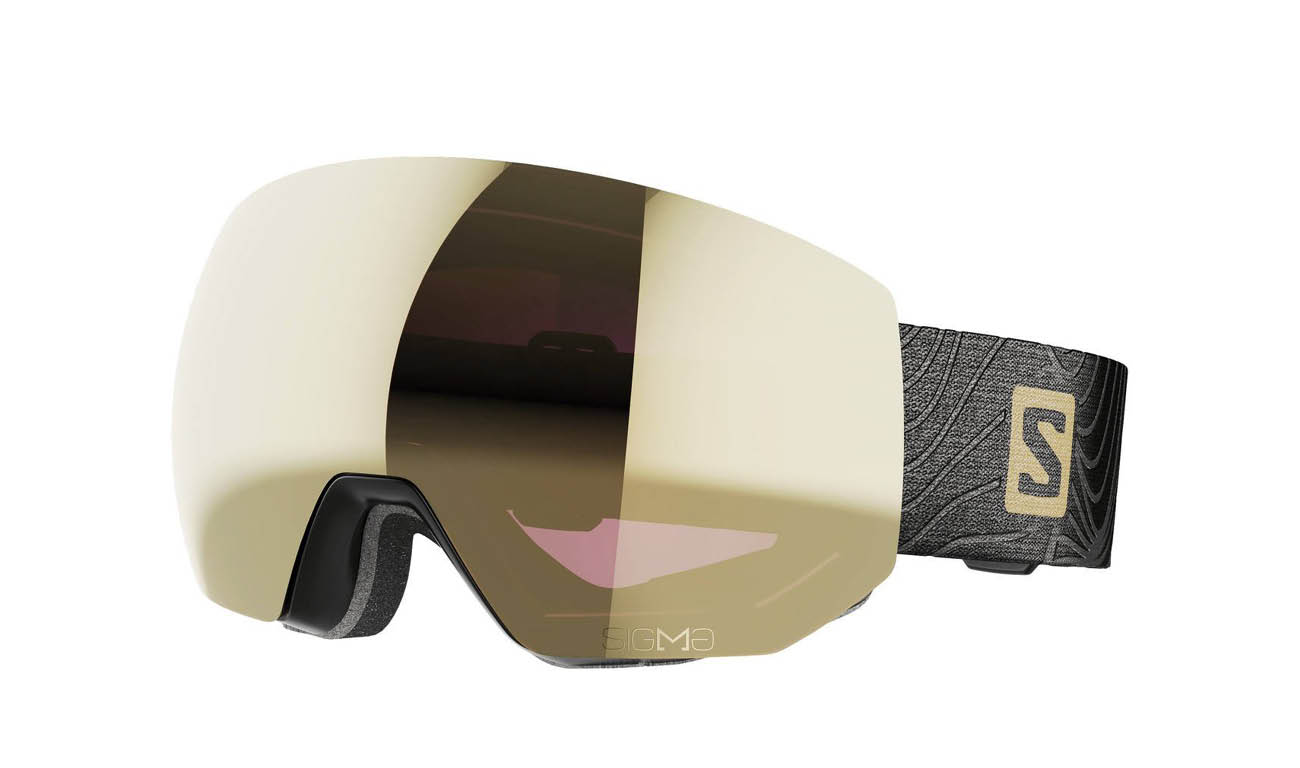 Best for: Making the terrain pop.
RRP: £160
A recent addition to Salomon's ski goggle line-up, the Radium Pro Sigma is Salomon's latest goggle with Sigma lens technology. This makes the most of available light, adding contrast so you can see clearly. Magnetic snap-fit means changing lenses is easily done on slope and a wide field of view is ensured by the frameless design. The lens features anti fog which, coupled with great ventilation keeps the steam at bay. Custom ID fit means that these are comfortable to wear, even with glasses.
Buy Salomon Radium Pro Sigma Goggles: £139.46 at AlpineTrek.co.uk <SALE DEAL>
Dragon Lil D Goggles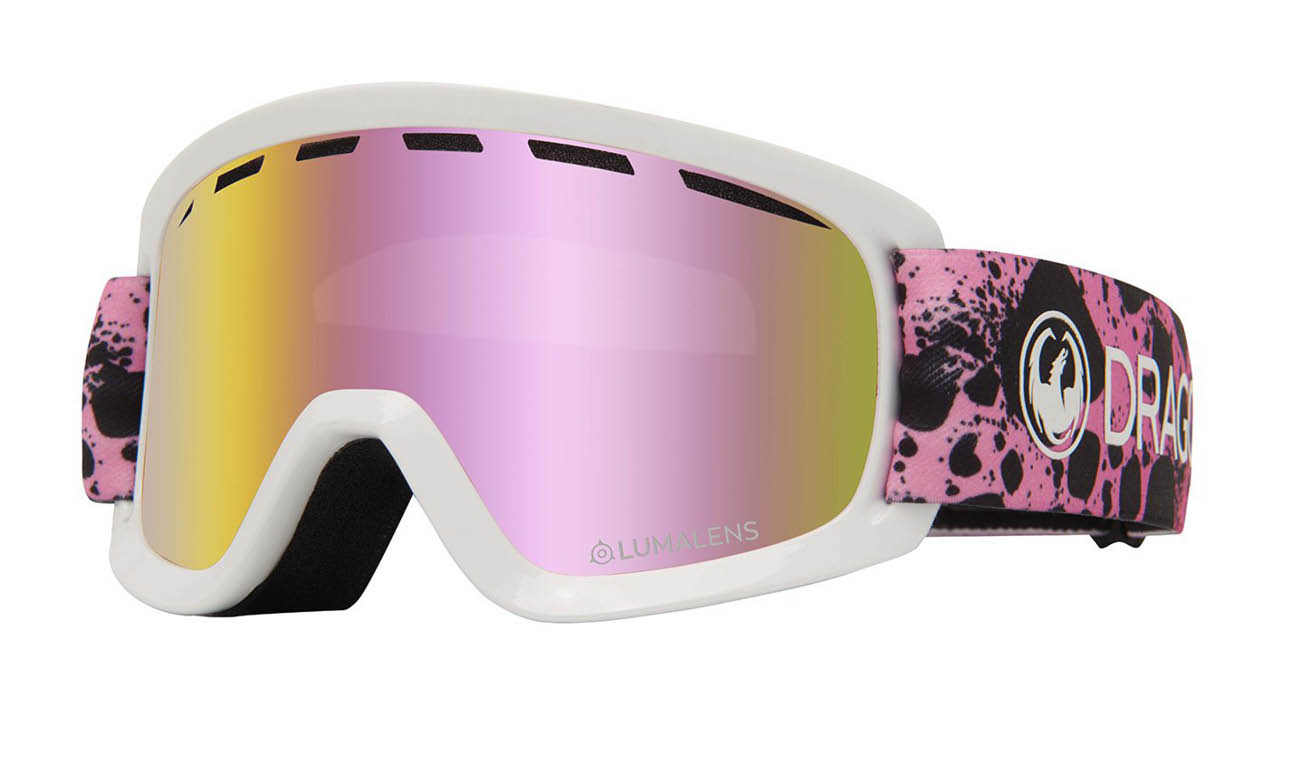 Best for: Best ski goggles for kids
RRP: £40
Dragon's premium ski goggle offering shrunk to fit little faces. The Lil D features Luma Lens with a massive 200% anti fog coating, anyone with ski kids will know this is important. Excellent peripheral vision comes as standard with the cylindrical shape and Luma tech makes terrain pop. Maximum cushioning on the face is offered by dual layer foam with a cosy microfleece lining. The polyurethane frame is flexible so should survive being sat on multiple times per day too.
Buy Dragon Lil D Goggles: £30.93 at Amazon.co.uk
Giro Agent Goggles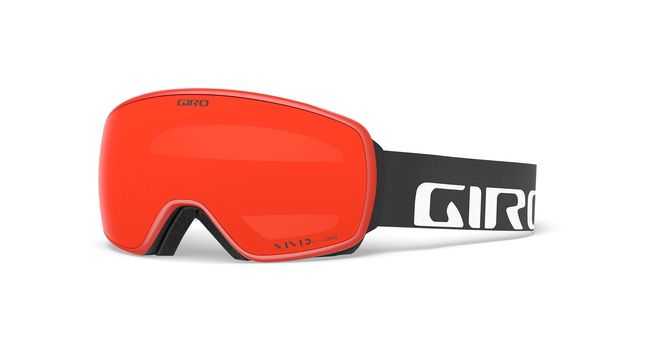 Best for: Superb all-round performance on the slopes
RRP: £220
If you want ski goggles with excellent peripheral vision and great looks then the Agent (and women's Eave) are excellent options. The magnetic snap fit lenses are some of the quickest and easiest to change when the weather turns, and the lenses themselves are excellent quality Zeiss units offering true-to-life colours and great clarity. Massive vents across the top and good volume inside help prevent fogging, and triple layer foam with plush fleece facing forms the goggles to your face and adds comfort. Available in a range of colours.
Buy Giro Agent Goggles: £188.14 at Amazon.co.uk
Smith 4D Mag Goggles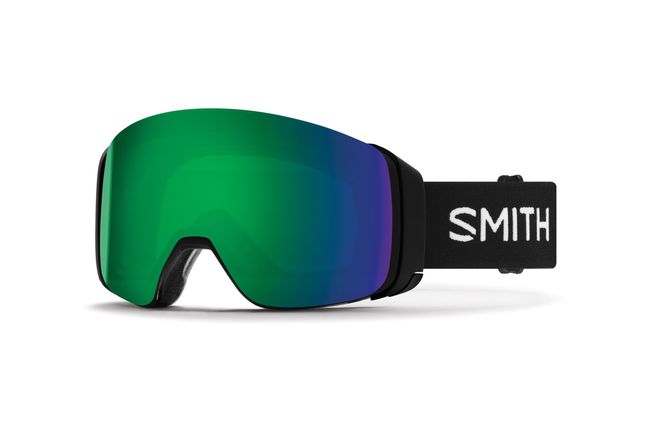 Best for: Clarity of vision
RRP: £290
Smith's all-new 4D Mag offer a much-improved lens system that combines magnetic snap closure with clip retention - this stops the lenses from falling out if you take a tumble, and it's also super easy to use. Although the lenses aren't huge, you still get excellent peripheral vision. Chromapop technology has been put to use for excellent clarity on the ski slopes, and is available in a variety of tints (two lenses are included). The three-layer face foam is comfortable but doesn't fit narrower faces, a minor imperfection in what is otherwise a cracking pair of ski goggles.
Buy Smith 4D Mag Goggles: £280.75 at Amazon.co.uk
Buy Smith 4D Mag Goggles: £290 at Ellis Brigham
Sungod Vanguards Goggles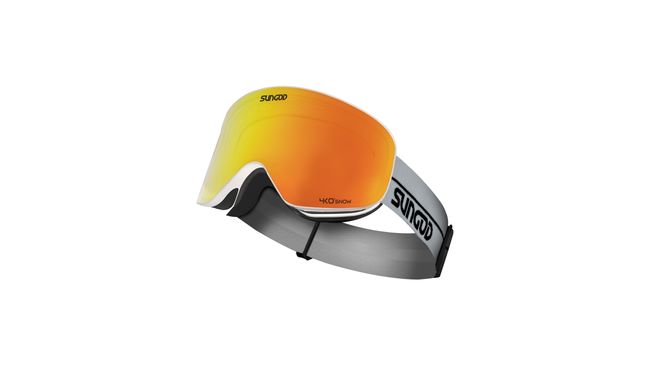 Best for: Customisation
RRP: £120
Sungod's Vanguards are fully customisable, allowing you to choose from six lens tints and loads of frame and strap colours. Your finished masterpiece sports a massive lens that looks rather large but offers an excellent field of vision, and swapping between lenses is quick and simple. The strap is comfortable and wide, and the frame felt more durable than others on test. This is a tough all-rounder, ideal for seasonnaires or anyone working in resort who needs eyewear for reliable, regular use. And if you do use and abuse the Vanguards, they're covered by a lifetime guarantee.
Decathlon WedZe G500 Goggles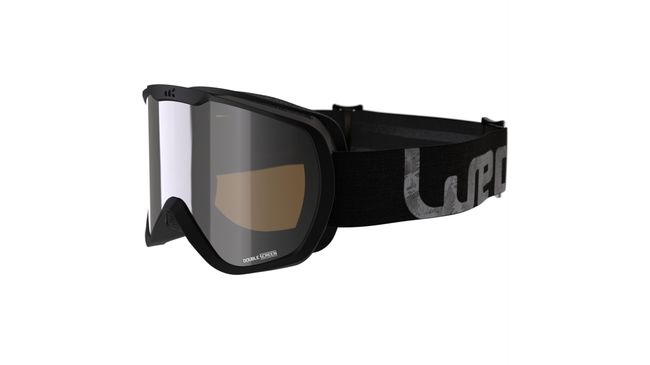 Best for: Skiing on a budget
RRP: £30
Our top ski goggles on a budget are the pocket-friendly G500s from Decathlon's own-brand label, WedZe. Decathlon do functional ski goggles starting from just £8.99 but we reckon this model is the pick of the pack, with a built-in yellow-tinted lens for bad weather and an extra brown lens you can easily pull on and off to cut glare if the sun comes out. They're compatible with glasses and have comfortable, if rather bulky foam around the frame. These may not be the highest-performing goggles in the world, but if you're new to skiing they'll do you proud while you learn the ropes.
Buy Decathlon WedZe G500 Goggles: £29.99 at Decathlon.co.uk
Dragon X2s Goggles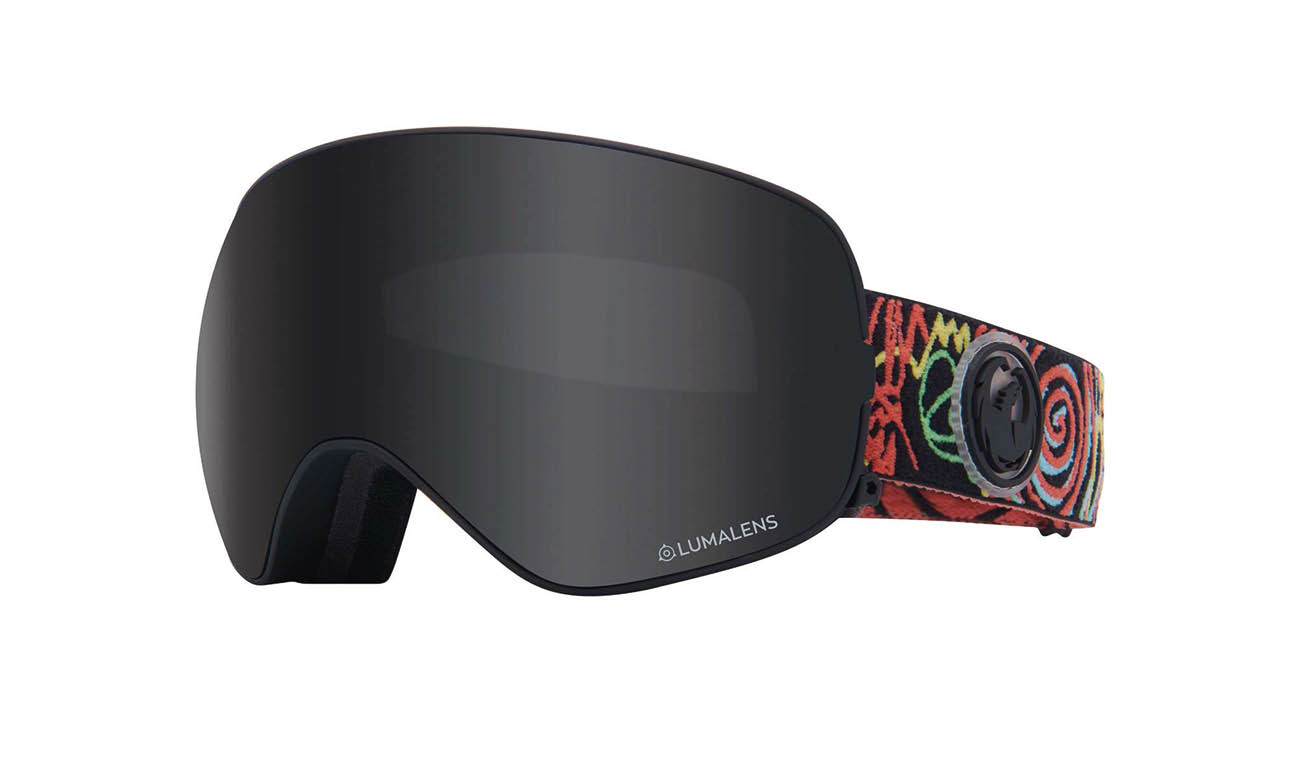 Best for: Pea headed goggle wearers
RRP: £185
Dragon make absolutely fantastic ski goggles, but often in an oversized silhouette which can look, and feel rubbish on anything but a massive noggin. These X2s are built for the more pea-headed among us who still want to sport the most spiffing of ski eyewear. The X2s come with a main and bonus lens so you can have the best chances of seeing in all light conditions, field of view and peripheral vision is excellent.
Buy Dragon X2s Goggles: £175 at Ellis Brigham
Oakley Flight Deck M Goggles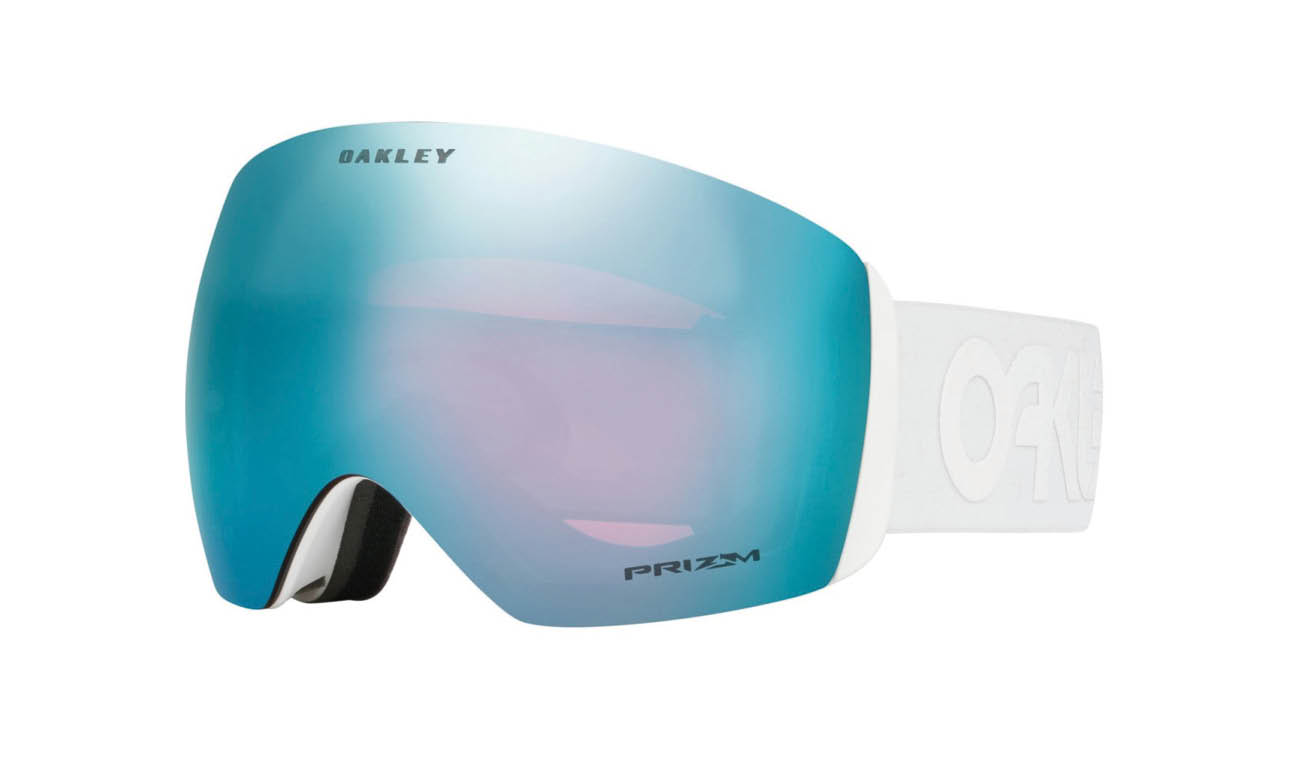 Best for: Uninterrupted Peripheral vision
RRP: £183
A classic that's been sold by Oakley year after year for good reason. Superb peripheral vision and comfort is what you get with the Flight Deck ski goggles, as well as a great lens which gives clear vision in a range of light conditions from variable to sunny. The M version offers average sizing that will suit most heads.
Buy Oakley Flight Deck M Goggles: £183 at Ellis Brigham
Buy Oakley Flight Deck M Goggles: £145.99 at Amazon.co.uk <BEST DEAL>
Ski goggles buyer's guide: What to look for
Lens tech
Anti fog, anti smudge and anti glare - all boxes that need to be ticked in a decent pair of ski goggles. Beyond that top brands tend to have all singing, all dancing optics that they claim is better than the next, for instance Giro use Zeiss, Smith have Chromapop etc. These technologies all claim to give you HD vision, we wouldn't go that far but some of the lenses on offer are definitely of a better quality than their lower priced competitors, increasing contrast in the snow, allowing you to see more undulations in terrain.
Lens tint
Probably the most important factor in being able to see properly when you're skiing. In fact you're much better off with a cheap pair of goggles with the right lens than a fancy pair with the wrong lens. To demonstrate this simply put on a pair of dark sunglasses on a bleak overcast winter's day and see how long you last before tripping over something or walking into a lamppost.
Where to start? Generally a yellow tint is for low light days and darker brown and black tints are for brighter days. This isn't always the case so consult each manufacturers lens chart before committing. Look for the VLT or Visible Light Transmission rating, the more light the goggle lets through the better it will be on an overcast day, the less light it lets through the better it will be on a sunny day (to a point).
Having said that, you can't predict the weather so the safest option is to buy a pair of goggles with two lenses, one for bright days and one for overcast days. Alternatively a pair of goggles with photochromic lenses that automatically adjust to the prevailing conditions are a good option.
Vents
Vents are important to stop your goggles fogging but as an average Joe you aren't going to be able to assess the potential for the vents to be effective by just looking at them. Just make sure that the tops of the frame are lined with vents and you should be good to go.
Face foam and fit
Only you will be able to tell if a particular pair of goggles suits the unique contours of your face. Some manufacturers list a fit appropriateness on their products pages i.e. narrow, medium and wide face which gives you a good guide. All of the goggles on test have comfortable face foam, in fact you'd have to go pretty bargain basement to get a pair of goggles that didn't have comfortable face foam but they do differ in levels of contour over the bridge of the nose.
Goggle shape
Good peripheral vision is vital. The best goggles have spherical lenses which are curved horizontally and vertically, giving a bigger overall surface area and better peripheral vision as well as less glare compared to flat goggle lenses. The aim is to find a pair that suits your face shape, giving uninterrupted contact with the face but not a lot of frame in view.
Strap
Similar to face foam goggle manufacturers have pretty much nailed straps. Just make sure there are two to three rows of silicone gripper tape and that the adjusters aren't too bulky. Some are now offering trick interchangeable straps if you're a fan of customising your look.