Gerber GDC Zip Drive
£13
This useful, lightweight little tool can attach to a jacket zip or the outside of your pack for emergency repairs, and features a palm-sized rotating wheel with the four common screwdriver heads – two flat and two Phillips.
You can apply as much force as necessary to loosen stubborn screws. There's a quick-release clip so you can quickly pop it on and off a zipper or a pack strap, and the compact size means even hard-to-reach screws are more easily accessible.
Resqski Electronic Ski Finder
£88
If you love skiing powder you'll be used to the occasional stack which results in you losing one or both skis in the steep and deep. The Resqski solves this by helping you electronically find them – saving loads of time, work and the possibility of having to get down the mountain with one or no skis!
The system comprises a homing tag which you attach to the top of each ski – which you have to turn on before you set off – and a hand-held credit card-sized transceiver, which is programmed to find it.
Using a combination of flashing lights and 'sonic' beeps, the hand-held, credit card-sized transceiver will show you where your missing ski is up to a distance of 30m and to a depth of 1m under snow. The Resqski doesn't interfere with avalanche transceivers and you get two tags and fixing plates per pack.
Northcore Viper-X lock
£8.99
Sadly it's usually a pretty good idea to lock your skis when you stop for lunch – even the most chi-chi ski resorts harbour ne'er-do-wells. So a compact, lightweight and portable lock like the Viper X lock is well worth taking with you.
It has a three-digit combination lock which features a 90cm auto-retractable steel cable that is stored in the body when not in use. This means it's big enough to secure two or three pairs of skis or boards, and then stowed in your pack or pocket. It won't stop truly determined thieves but it will put off most, and at just £9.99 it's a pretty good 'insurance' policy for your skis or board.
Rab Primalid Beanie
£18
Made from Pertex Microlight fabric, RAB's insulated Beanie is lightweight, wind-proof and water-resistant, making it ideal for severe cold. Further comfort comes from two layers of four-way stretch fabric at the hem for a snug fit.
Garmin VIRB Elite
£219.99
Garmin's Point of View camera is rugged, reliable and rain-proof, and can capture up to three hours of action in true HD, all the while tracking you with its built-in GPS and barometric altimeter.
You get free video editing software to splice all this data and video together, and a free smartphone app to control it remotely. Skiers will love its 'smart' recording ski mode, which only records your descents, and the single big switch for turning recording on and off.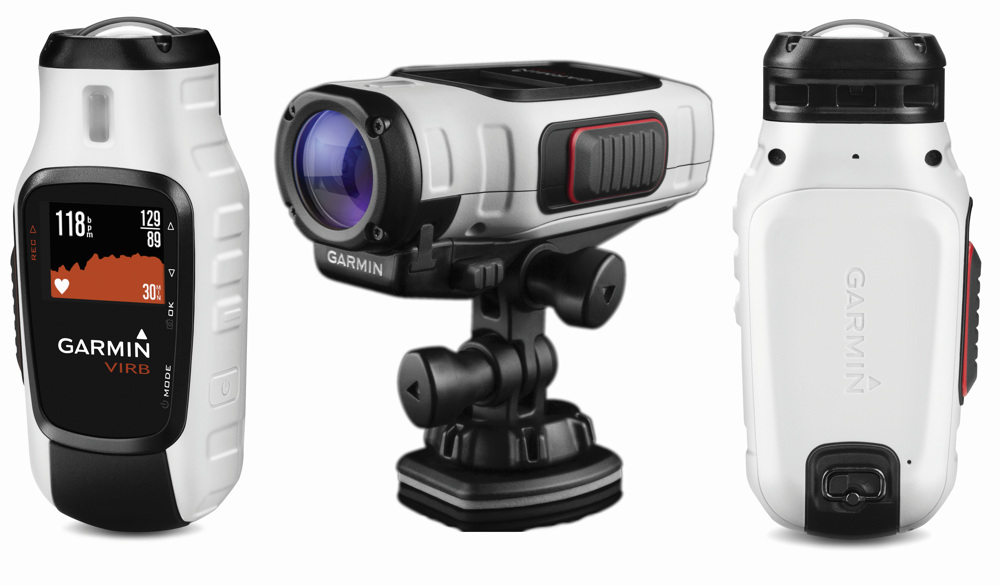 Poc Nail Color gloves
£85
We're not sure about the name but we am sure that these are a damned fine pair of gloves. They're built to last and take some stick thanks to reversed seams on the fingers, and the goat leather palms are soft as well as grippy.
The backs feature a stretch fabric and the Thinsulate insulation is relatively thin, thus you get a trade-off between great dexterity and not-quite-so-warm in freezing weather. That said Poc's breathable, waterproof and windproof material keeps the rest of the weather out.
If you plan on hitting gates this winter the Nail Color has padded knuckles, and the knitted cuff keeps snow and chills out admirably.
MSR Striker 240 Avalanche Probe
£50
A probe is as important a piece of gear for off-piste explorers as the skis or board beneath your feet – and the avalanche transceiver in your pocket.
The Striker 240 is a great new option from MSR, which extends to 240 cm and collapses down to a packable 46 cm. It has 5cm depth markings, weighs under 300g and comes with its own stuff sac.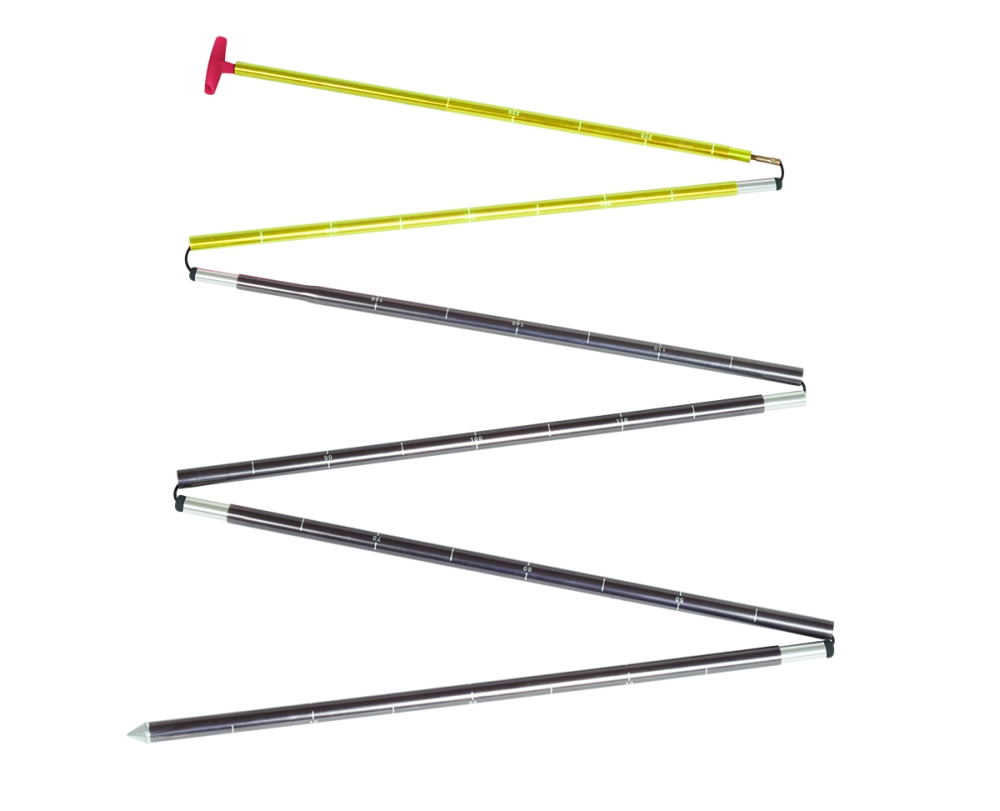 Superfeet REDhot and hotPINK insoles
£45
Superfeet's REDhot and hotPINK insoles are designed to improve support, shock absorption and power transmission whilst skiing and boarding. Red insoles are for men and pink for women – naturally…

For skiers, the insoles will reduce pressure points and provide better edge control and comfort, as well as reduce foot movement and foot fatigue. Snowboarders can expect an improved heel to toe transition, more shock absorption, better comfort and reduced foot fatigue.
Poc Receptor Backcountry MIPS Ducroz helmet
£240.00
The Receptor is a superbly constructed, great looking helmet with top class build quality. It has double shells (which does make it heavier than some other helmets), a multi-impact EPP liner and an Aramid Penetration Barrier, and is also equipped with the Poc's excellent 'MIPS' system, which reduces rotational forces to the brain in the case of an oblique impact.
Outdoor Tech Chips wireless helmet audio
£99.99
The Chips system allows you to listen to your favourite tunes in hi-fi quality sound as well as make and receive phone calls – and all wirelessly.
The Chips will fit inside almost any helmet audio liner and are light enough not to make any real difference to the feel of your helmet.
The 40mm drivers give crisp sound and can be operated with gloved hands, plus there's a built-in mic.
The whole lot will work as far as 32-feet from your Bluetooth device and functions at minus-20C and below as well as being water resistant, so it'll handle pretty much anything the mountain can throw at it (well, maybe not an avalanche…).