Visitors to the French resort of La Plagne this winter are being invited to sample a unique 'Over the Moon' adventure – one night in a piste basher at the top of a mountain.
The highly original accommodation offer is not quite as hard-core as it sounds, however. For this is no ordinary piste basher. The resort has converted one of its groomers into a mobile luxury suite for two, with some remarkable VIP touches including its very own hot tub!
Guests who book this world-exclusive night to remember – winner of a 2018 tourist innovation award - will check in at 9pm at Plagne Bellecote and be driven to the top of the Arpette slope at nearly 2,400m. The driver will then go by down by skidoo, leaving the guests alone for the night, returning the next morning at 8am to drive them back down the slope.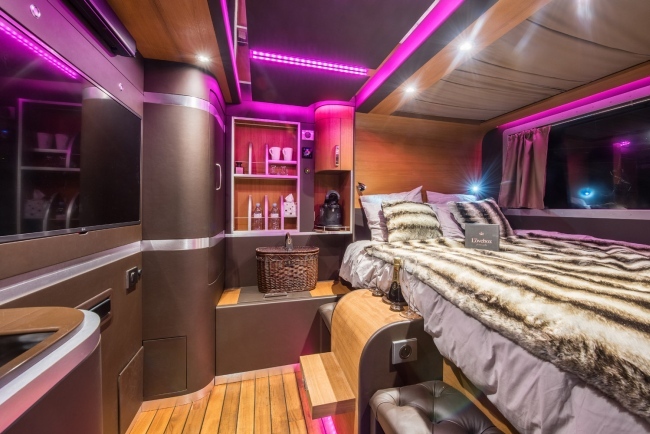 this cosy cab for two features a queen-size bed, flat-screen TV, spa bath with a view of Mont Blanc, a bottle of champagne, coffee-maker and, curiously, macaroons. You get access to a private bathroom in a nearby building. There is a radio connection in case of emergencies. Oh, and there's wi-fi, of course, so you can share it all on the social media of your choice. What happens at 2,000m doesn't necessarily stay at 2,000m…
Price tag is a keen £285 for the night, including breakfast. If you fancy it, you can book online at skipass-laplagne.com