The gastronomy of Rock The Pistes is crafted from simple, wholesome ingredients. Start with an alluring backdrop of snow-capped peaks, mix in a spoonful of good music, add a dash of ski hedonism, sprinkle in some powdery snow, and stir thoroughly. Cut through the umami flavour of the electronica with a healthy dollop of pop-rock sweetness, and garnish to taste with punk, folk, soul and dance. Plate up the mouth-watering concoction with a touch of theatrical flair, and serve in style at a pop-up venue where every seat has the best alpine views in the house. 
The master-chef behind this culinary triumph is the Portes du Soleil tourist board. With its clever mix of succulent ingredients – billed in the brash, pink-coloured marketing blurb as "pure snow + pure mountain views + pure sound" – the organisation has cooked-up something quite special. Back for its 11th year in 2023, the festival sees 28,000 festival-goers soaking up the atmosphere at seven on-piste concerts and more than 40 après gigs.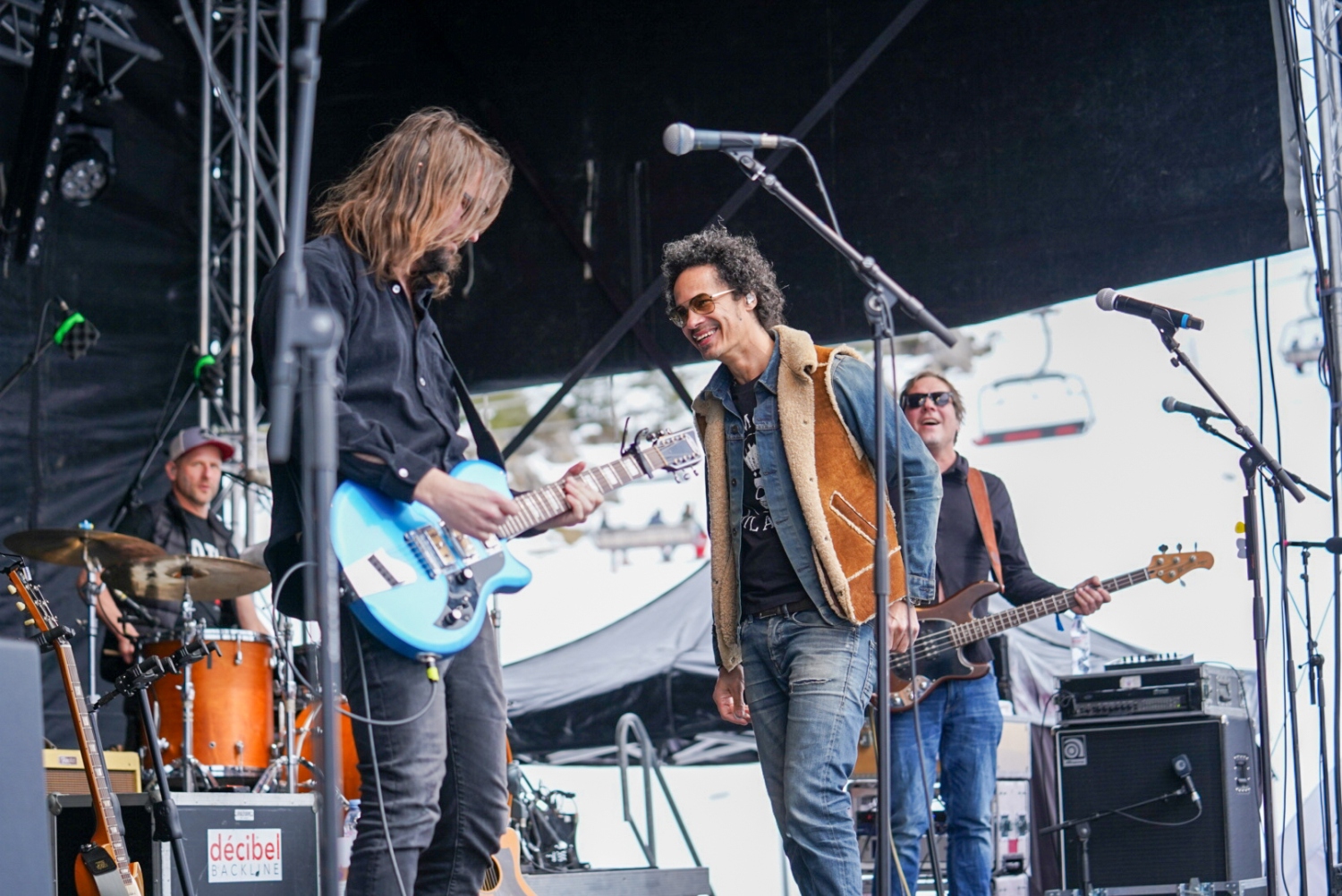 Party-goers can almost-but-not-quite ski straight into the mosh pit, head-bopping and arm-waving before their boots are even unclipped. Acts perform on pop-up stages high in the mountains, ranging in altitude from 1,600m to 1,950m. This unifies the skiing and the music beautifully. From Morzine-Avoriaz in French Chablais to Champéry in the Swiss canton of Valais, you can catch two gigs in two countries in one day, exploring large swathes of Portes du Soleil's sprawling 600km of pistes as you go.
I got so involved in the exploring myself, carving the beautifully-groomed blues and dreamy reds of Les Crosets, Les Brochaux and Les Lindarets, that I almost missed Swedish crooner Eagle Eye Cherry's headline set from Plaine Dranse. In the nick of time I hurtled down Rochassons at full tilt, threw off my skis and elbowed my way into the crowd to belt out "save tonight, and fight the break of dawn, come tomorrow, tomorrow I'll be gone" with the nostalgic fervour of an ageing Millennial who remembers the song's release back in 1997.7
The music at my next gig was less of a sing along. Described somewhat confusingly as a mix of psytrance and cyberpunk, it was an otherworldly fusion of tribal didgeridoos, metronomic bass, pounding drums, high-octane lyrics and (most absurdly) classical flute solos. I wondered whether the lead singer had stumbled across a music shop with a 'buy one didgeridoo get a free flute' offer.

Despite my scathing internal monologue, I couldn't help but be swept along in the sheer drama of it all. The crowd was eclectic, moving as one, pulsing up and down—a sea of technicolour onesies and snow goggles shimmering in the afternoon sun. Behind the stage was the imposing form of the Dents du Midi massif—a razor-sharp, seven-pronged spine of alpine brutality and verticality—and all the while the charismatic band built their sound into an ethereal, energetic frenzy.

I can't really pretend I liked the music and I certainly didn't know any of the songs, but somehow I was still having an epic time. My helmet was noddin', my ski boots were tappin' and the pistes of Portes du Soleil were most definitely rockin'.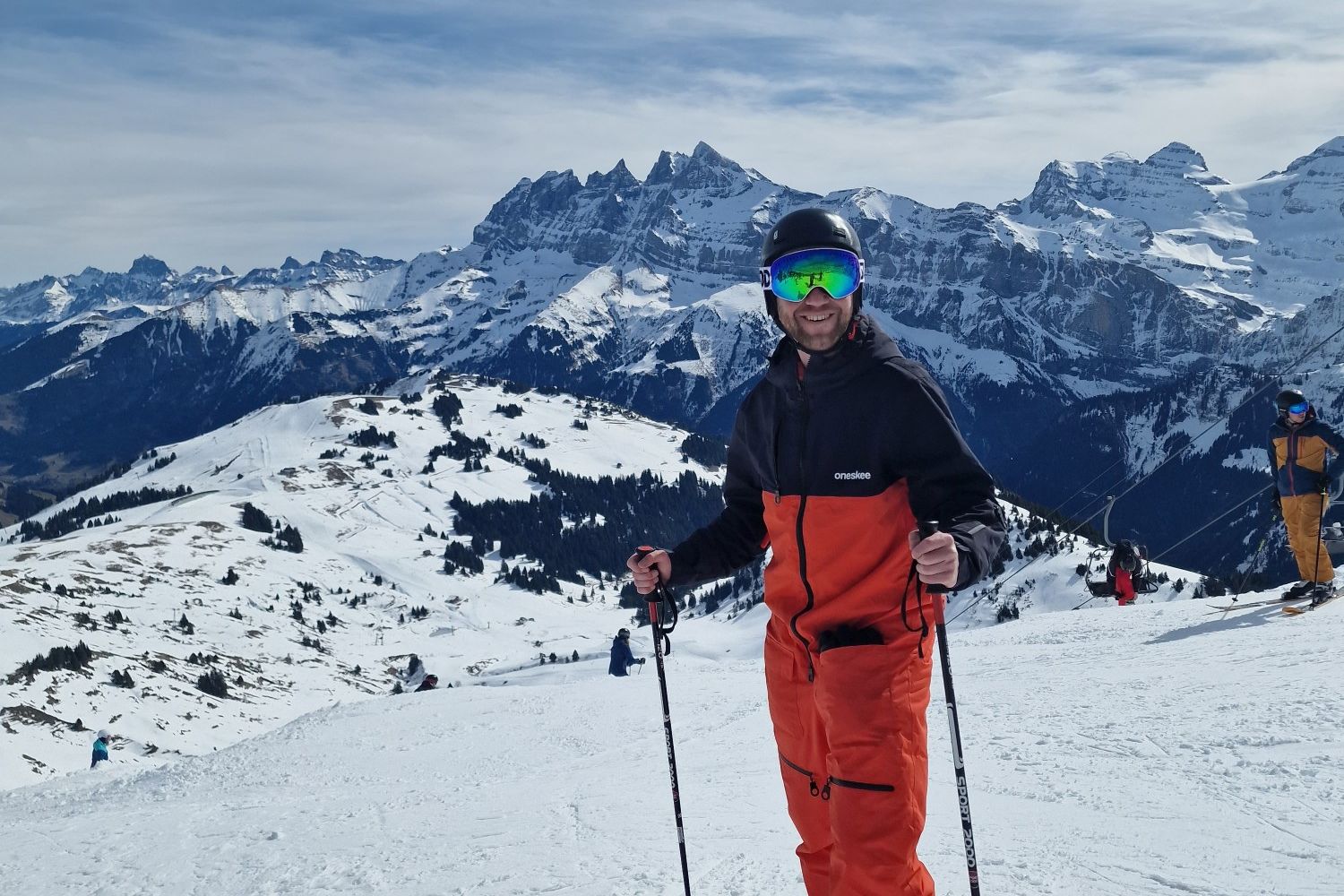 James Forrest was a guest of the Portes du Soleil and Morzine tourist boards, staying at Hotel Le Soly in Morzine. Entry to Rock The Pistes is free to lift pass holders. The dates and line-up for the 2024 festival will be announced online here.