Ski resorts in the east of Italy, in particular those in the Dolomites, received fresh snow on Monday – 30cm fell at the resort of Arraba, the largest snowfall it's had in around a month (
webcam
). This was topped up yesterday with another 16cm so grab your skis for some fresh powder!
The French Alps received lots of fresh snow on Sunday, which was welcome after a sunny half-term week. There's not much new snow forecast for the next few days, though low temperatures are maintaining the pistes well.
Switzerland has seen similar conditions. On Monday, St Moritz received 10cm of fresh snow (
webcam
), but it's generally been sunny and dry this week and the clear weather is expected to continue into the weekend.
Austria has also had sunny weather this week, after weekend snow. But Tuesday and Wednesday saw fresh snow and powder days at Zell am See-Kaprun – up to 30cm (
webcam
). Again, the outlook for the next few days is dry.
There's been lots of fresh snow in the US, which ends a long dry spell for Oregon and Utah. Snowbasin in Utah received a massive 70cm of snow of Sunday bringing the snowdepth to 198cm (
webcam
) and Timberline in Oregon had 80cm of snow over the weekend, plus a further 28cm on Tuesday and even a light covering today (
webcam
). That brings the snow on the piste to 4m deep!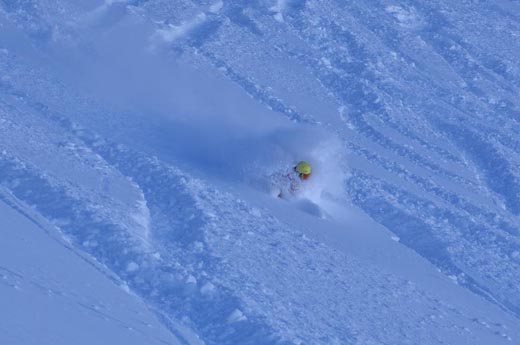 In Canada, after a good weekend, snow is due to continue falling in almost all the resorts in British Columbia over the next few days. If you like powder, this is the place to be!