From parallel turns, to carving and how to tackle steep slopes the app aims to offer advice and tips for every level of skier, from complete beginners to advanced skiers.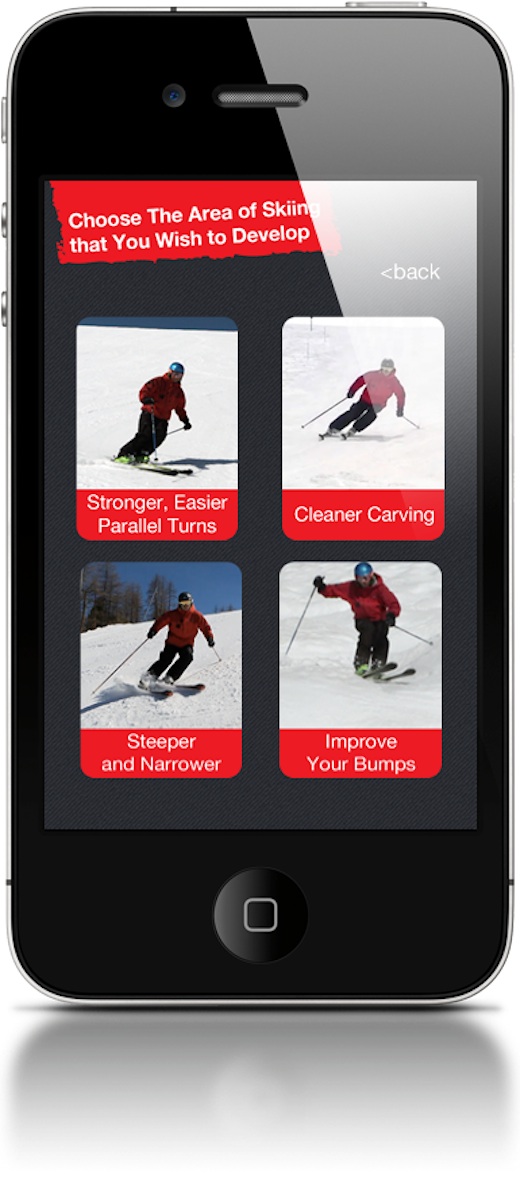 Cheaper than a ski lesson the app can be watched anywhere, from mountain restaurants, to on the slopes, or on the lifts.

How to Ski app is designed by Colin Tanner and Giles Lewis, ski instructors and BASI Trainers both based in Val d'Isere, France and is currently available for iPhone and Android.

How to Ski App costs £2.99 To Buy:

http://bitly.com/howtoski

How to Ski app is a series of short videos, using footage made by ski instructors from Europe and North America, that gives tips on how to master common skiing techniques.