Every winter, (barring pandemics) a third of Brit skiers fly, drive or take the train across the channel for their annual ski holiday with the Alps in their sights. Very few even consider looking further West, towards the Pyrenees. Which is ridiculous, because these majestic mountains on the border with Spain, are home to some of Europe's finest resorts - both in France, Spain, and Andorra.
The Pyrenees aren't as high as the Alps. Pic Aneto, the highest point, is 3,404 metres above sea level - nearly 1,500 metres lower than the summit of Mont Blanc. But their proximity to the Atlantic Ocean means that the snow here is different - it's often wetter, meaning that it sticks to steeper slopes. In the northern part of the range, it's not uncommon to find faces that look like Alaska, with steep spines holding snow that would never stick in the Alps.
This is great news for powderhounds, of course, but the Pyrenees are perhaps best known as a great place for beginner skiers. Andorra in particular is cheap, making it attractive for first timers, and the southern latitudes of the mountains close to the Mediterranean mean they tend to be sunnier on average than the Alps - also a huge advantage for people who are just learning.
The culture of the Pyrenees is well worth exploring too. The food and wine here are subtly different to those you'd find in the Alps - even on the French side of the mountains, there's an obvious Spanish influence that makes it feel special. And of course, Catalunya, Andorra and the Basque country each have their own regional specialities. If you're a bit bored of the standard tartiflette / raclette / fondu options on offer in the Alps, the Pyrenees are a great place to come.
Obviously the ski resorts of the Pyrenees can't compete with their Alpine cousins when it comes to numbers or size, but there's a lot of variety here. From family favourites such as La Molina and Peyragudes to the thermal spring hotpsot of Ax-les-Thermes; from the off piste paradise of Grand Tourmalet in the French Pyrenees and Formigal in Spain to the cheap and cheerful resorts of Arinsal and Pas de la Casa in Andorra - these are the ten best ski resorts in the Pyrenees.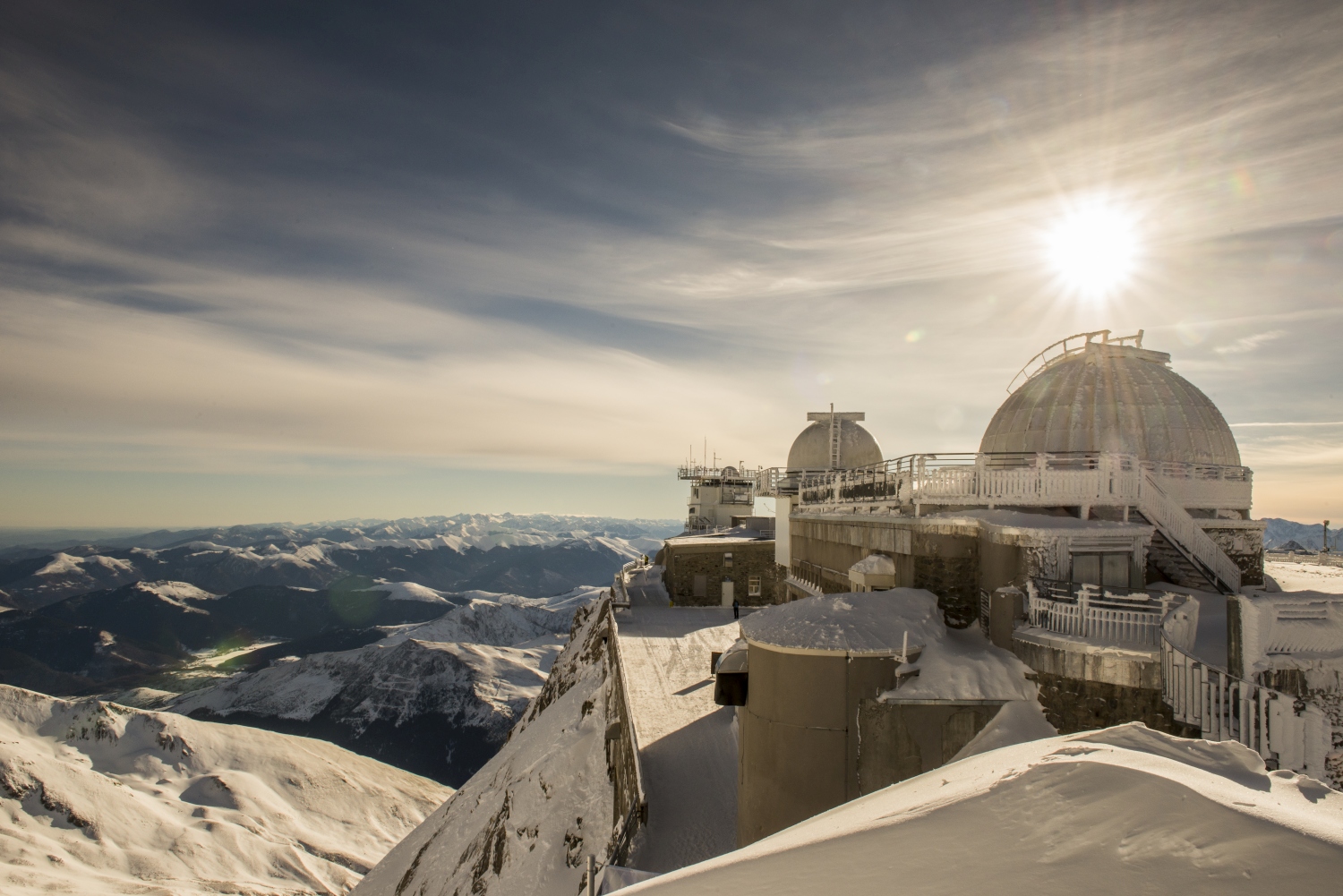 Grand Tourmalet, France
The Col du Grand Tourmalet may be most famous for the gruelling stage of the Tour de France that's held here every few years, but the ski resort that sits near the top is an underrated gem - especially when it comes to freeriding. It's the biggest ski area in the French Pyrenees, with links to the villages of Bareges and La Mongie, that connect 120km of piste with 50 lifts. Many of these are ideal for intermediates, and there are an abundance of tree-lined slopes around the towns for whenever the weather rolls in - making this one of the French Pyrenees most varied ski areas.
But the the crowning glory of the whole area is the Pic du Midi observatory at 2,877m. Looking like it's been lifted straight out a James Bond movie, this mountain top base offers incredible views over the surrounding peaks by day, and unparalleled views of the stars by night. Not only that, but there are a ton of different ways to descend from the peak - from couloirs that rival anything you'd find in Chamonix, to wide open powder fields. It's no exaggeration to say that this is one of the best freeride zones anywhere in France.
A popular package allows guests to spend the night up at the Pic du Midi, indulging in a bit of star-gazing before setting off at sunrise with a guide to find the freshest of fresh tracks on the the 1,700m back to resort.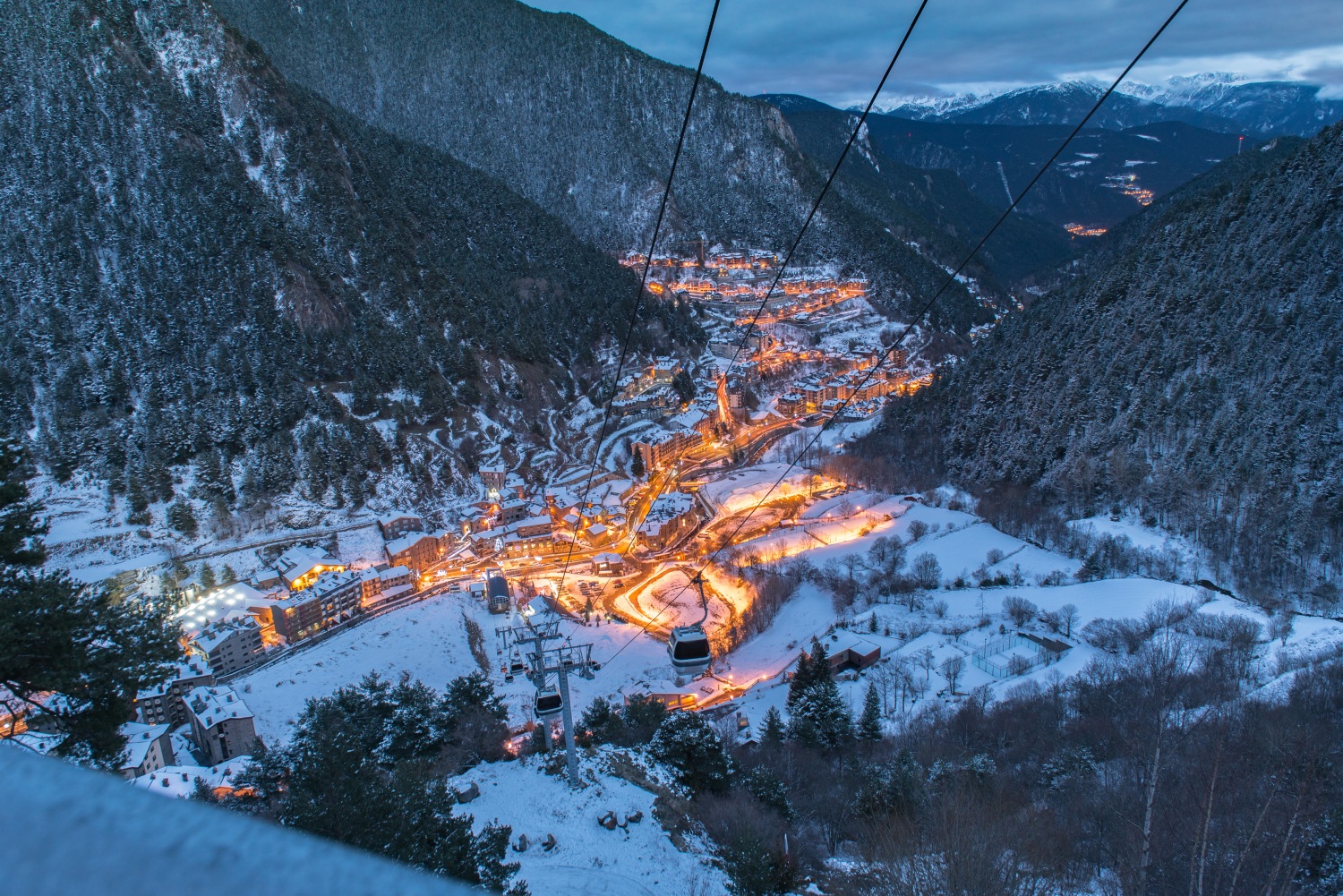 Arinsal, Andorra
Like most of the ski resorts in Andorran Pyrenees, Arinsal represents excellent value for money. The principle resort in the Vallnord ski area, the resort offers access to just shy of 200km of pistes, with a vertical drop of more than 1,000 metres - more than enough to keep skiers of all ability levels occupied for a week.
Having said that, it's most popular with beginners and family groups - the core ski area, centred on an elongated snow bowl, boasts blue pistes that are brilliant for improving your technique. Cheap accommodation options abound here - there's the village of Arinsal itself, but then there's Andorra la Vella, just a 20 minute drive down the valley.
Both boast lively nightlife scenes, with Andorra's low tax status ensuring that these are some of the cheapest après ski pints you'll ever have the pleasure of sinking. Check out our Arinsal ski resort review for the full lowdown of one of the Pyrenees finest ski resorts.
Take a look at our full Arinsal ski resort guide for the more information.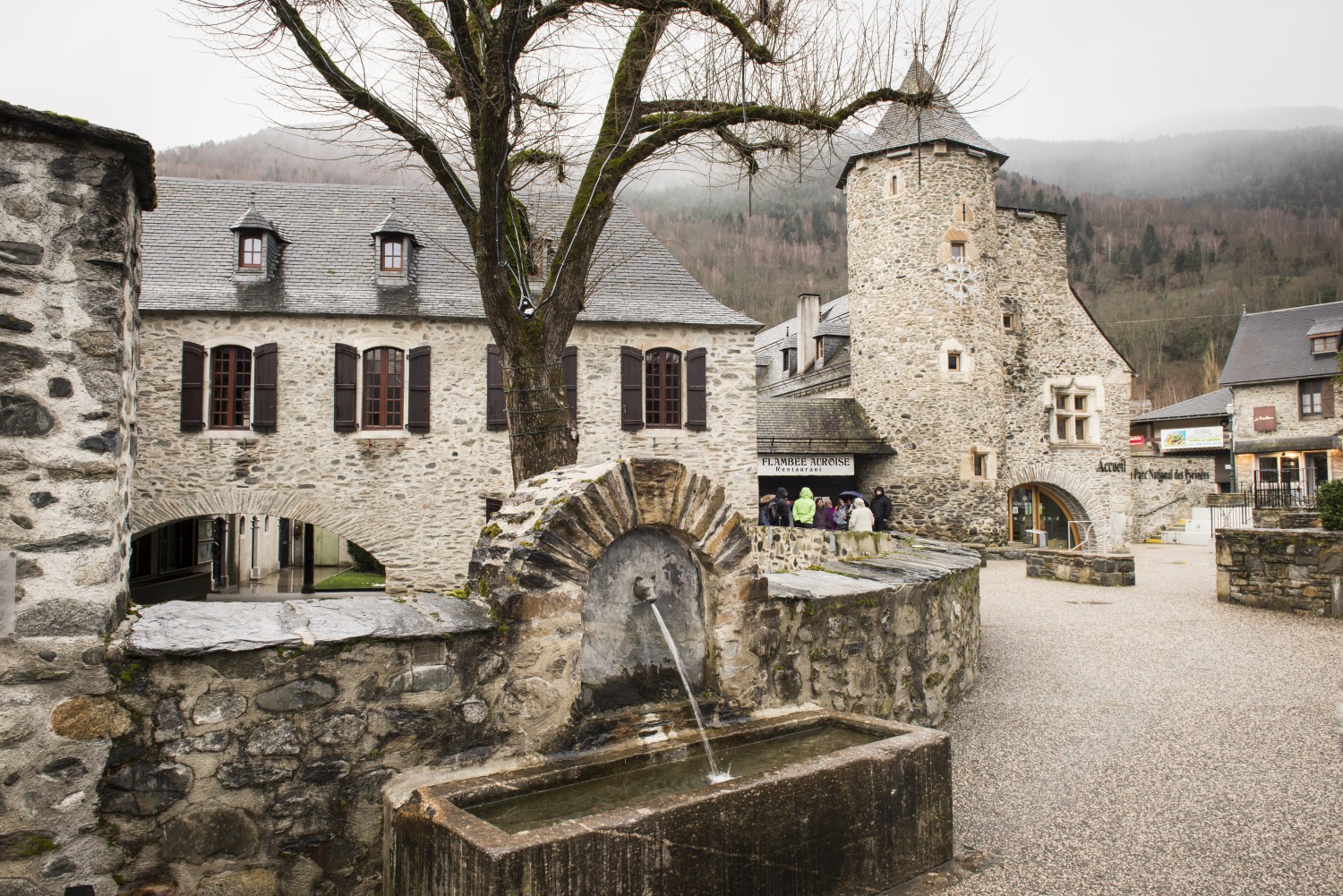 Saint-Lary, France
The town of Saint-Lary, in the French Pyrenees, is home to arguably the most successful family in snowboarding: the de le Rue brothers. The oldest, Xavier de le Rue, is arguably the greatest big mountain snowboarder ever to strap into a board; middle brother Paul-Henri has an Olympic medal in snowboardcross, and their youngest frere, Victor, is currently ranked one of the best all-round backcountry riders in the word. Whatever they put in the water in Saint-Lary, it's strong!
For visitors, the town is a treat - a sizeable Pyrenean village that feels more like a real place than just a holiday resort, it's got plenty of restaurant options, catering to all tastes and budgets. As a rule, prices tend to be cheaper in the French Pyrenees than they are in the Alps, and Saint-Lary is no exception.
The mountain itself has around 100km of terrain, and while there are obviously the steeps where the de le Rue brothers honed their skills, there's plenty here for beginners and families too. The resort has earned a "P'tits Montagnards" designation from Ski France, because of its excellent amenities and activities for children. If you're looking for an all-rounder in the French Pyrenees, this is about as good as it gets.
Go to our Saint-Lary ski resort guide for more details.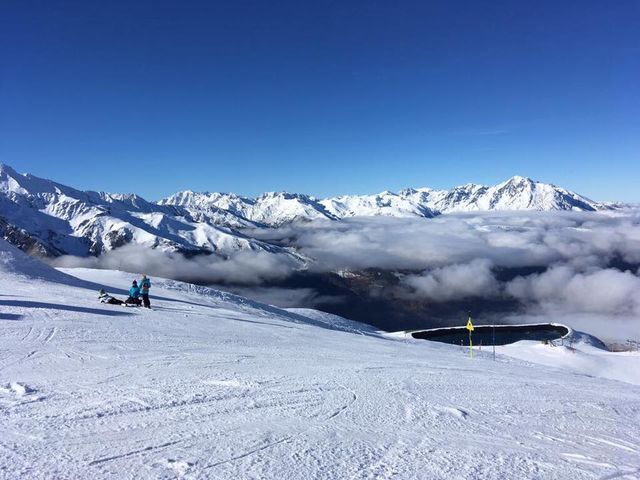 Peyragudes, France
If you are more interested in the quality of the ski area rather than quantity, then Peyragudes is the resort for you. Straddled between the villages of Peyresourde and Les Agudes (hence the name) there are a lot of south-facing slopes, meaning you can almost always ski in the sun.
Variety is key here, despite the resort's relatively small size. The 60km of runs range from wide motorway pistes to the 6km off-piste Vallée Blanche run. Freestyle fans have not one but two terrain parks to choose from, and there are plenty of reds speckled with huge rollers that are great for intermediates upwards.
All this serviced by state of the art lift systems including high speed chair lifts and magic carpets. There are even lifts from the car park to the slopes - it's a resort that finally understands the perils of ski boots!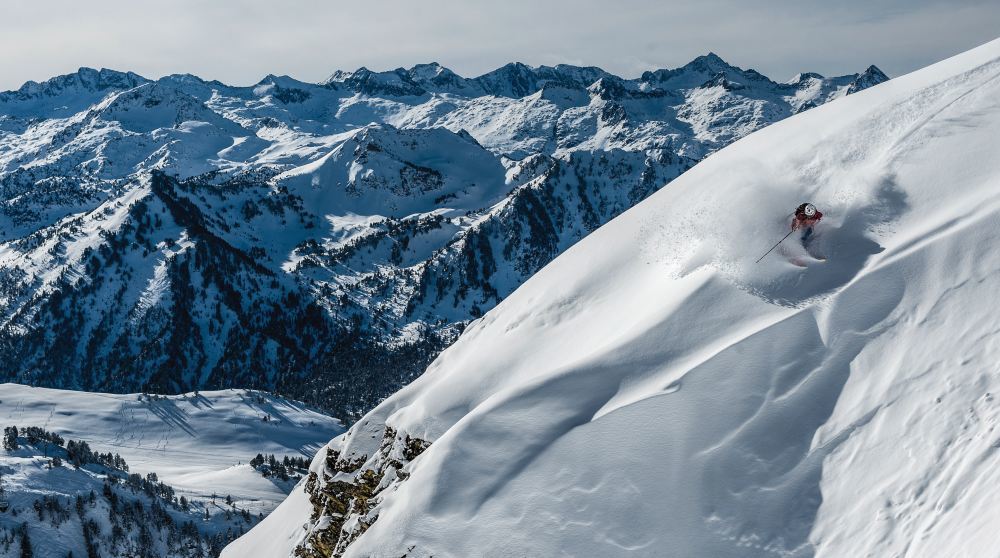 Baqueira - Beret, Spain
One of the largest Spanish ski resorts, Baqueria (if you're wondering about pronunciation, think Shakira) can be found in the Catalan Pyrenees. Its location provides a unique Atlantic climate, guaranteeing high quality snow, just the right amount of sunshine and, due to its southerly latitude, an hour's more daylight than the Alps.
Skiing is spread over three main areas - each with a mix of highly demanding runs for experienced skiers, but also large areas and pistes ideal for beginners, and snowparks for the kids. Après ski is lively here - there's a certain flair that the Spanish bring to off-slope partying. They also have one of our favourite innovations - a tractor pulling seats that will take you the short distance from the village to the lifts if the morning after is proving a little too 'tiring'.
Head to our Baqueira Beret ski resort guide to find out more information about the resort.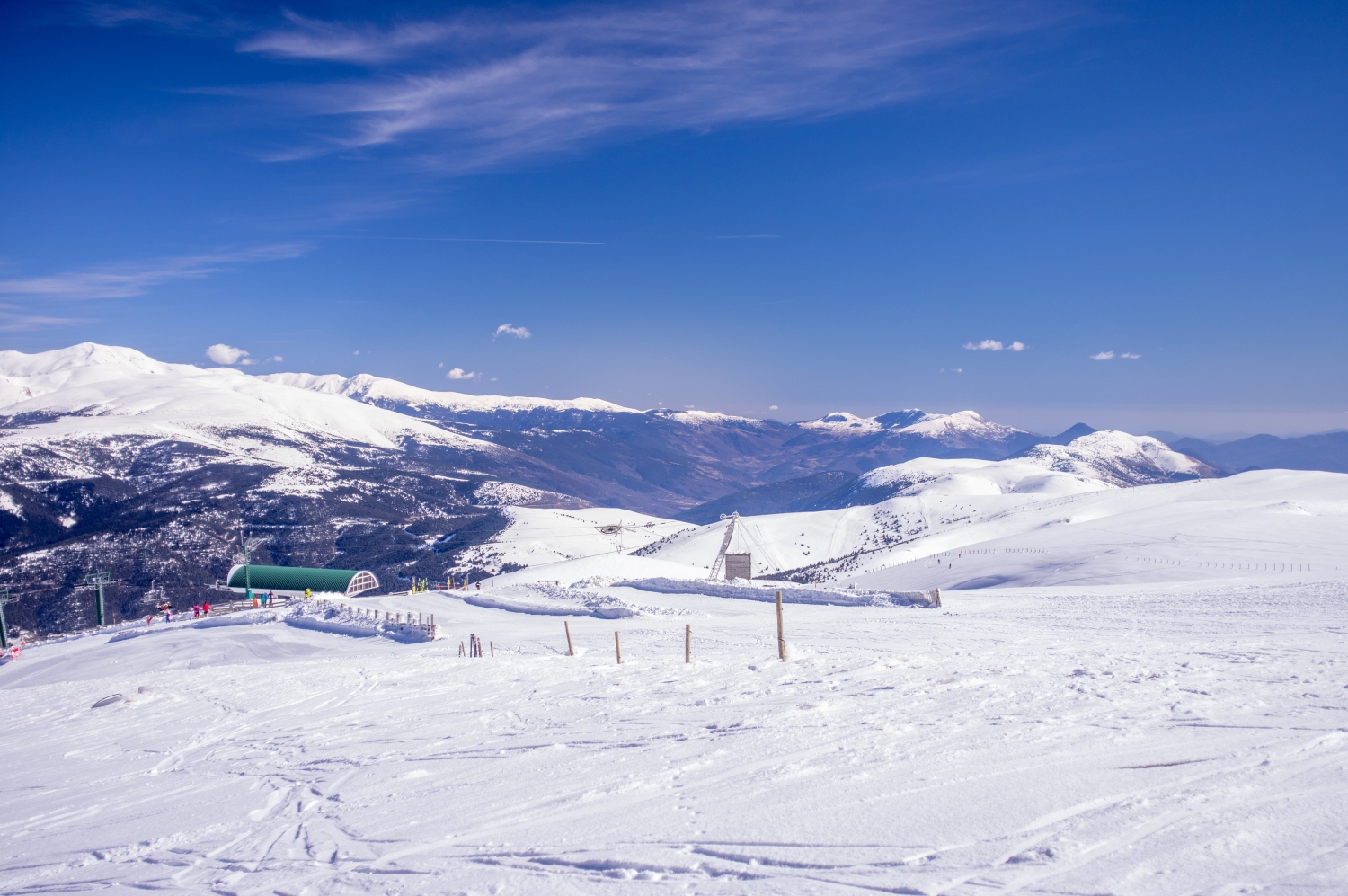 La Molina, Spain
If you're after a quieter skiing holiday, then the peaceful twin resorts of La Molina and Masella are probably the place to head in the Pyrenees. La Molina is Spain's oldest ski resort and features easy runs that are perfect for beginners (as well as a large terrain park that is great for snowboarders). Masella is slightly higher, and more popular with advanced skiers, offering zigzagging downhill runs including a 7km non-stop descent to Masella from la Tosa.
A big attraction is that it is an easy 90-minute drive from Barcelona, so a great weekend choice from the UK as well a good option if you want to combine a skiing holiday with one of the world's greatest city breaks.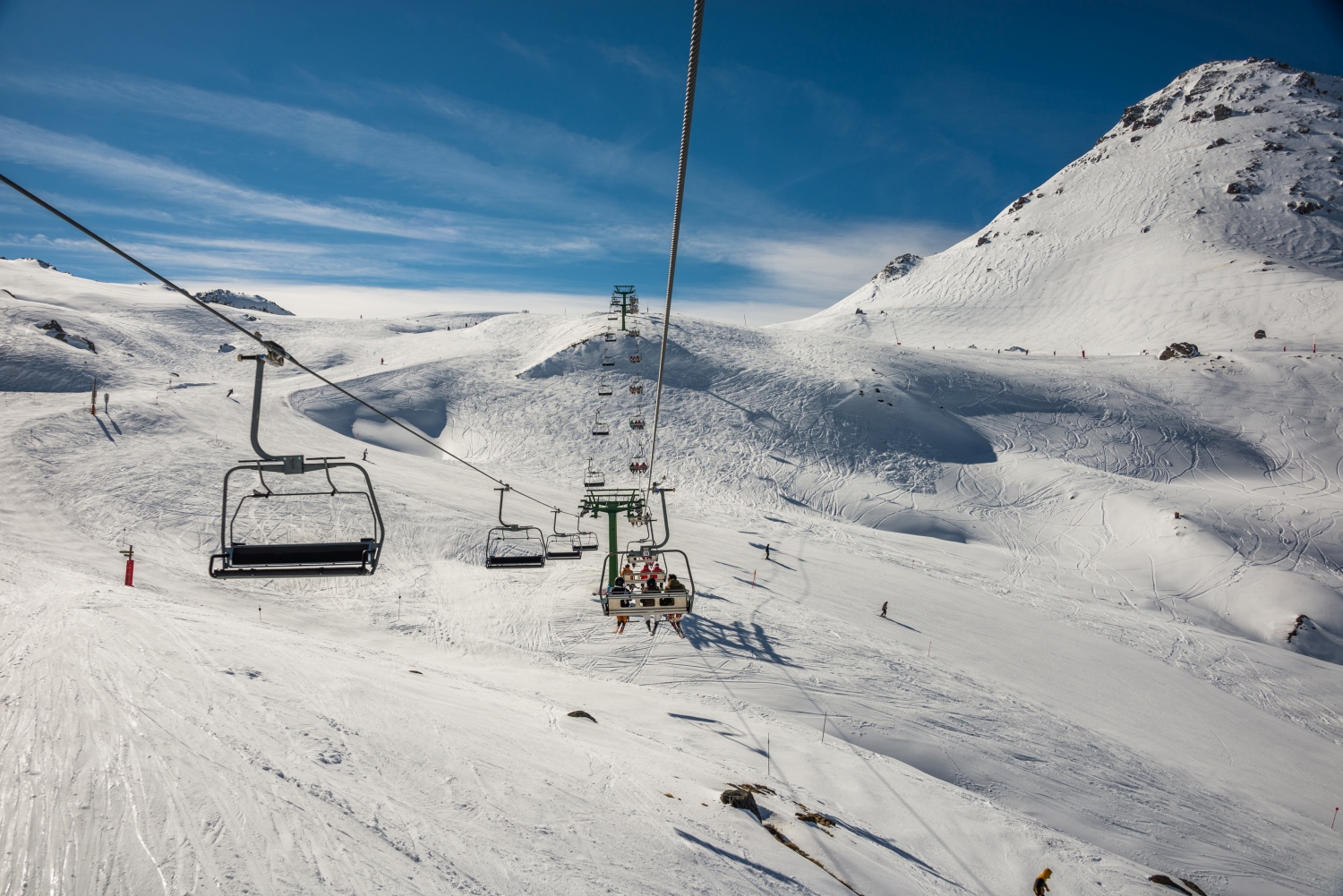 Formigal, Spain
Formigal stretches across four different valleys, and offers some of the most challenging skiing in the Aragon Pyrenees. A purpose-built ski resort, Formigal has introduced state of the art detachable lifts as well as Spain's first ever eight-seater chairlift - and one of the first hands-free lift pass systems which can prevent inadvertent access to slopes beyond the abilities of the skier.
The snow making system here is equally sophisticated - with over 200 snow cannons, ensuring that the resort ihas been one of the first to open in recent seasons and has been able to offer skiing right through to the start of May. Almost all the runs are wide cruising trails that lead towards a snow bowl linked to 500 metres of blues. Above this you will find three kilometre long blacks and some extensive off-piste opportunities. If anyone ever tries to tell you Spain isn't a place to take a skiing holiday, send them here and see what they think.
Get more info with our Formigal ski resort guide.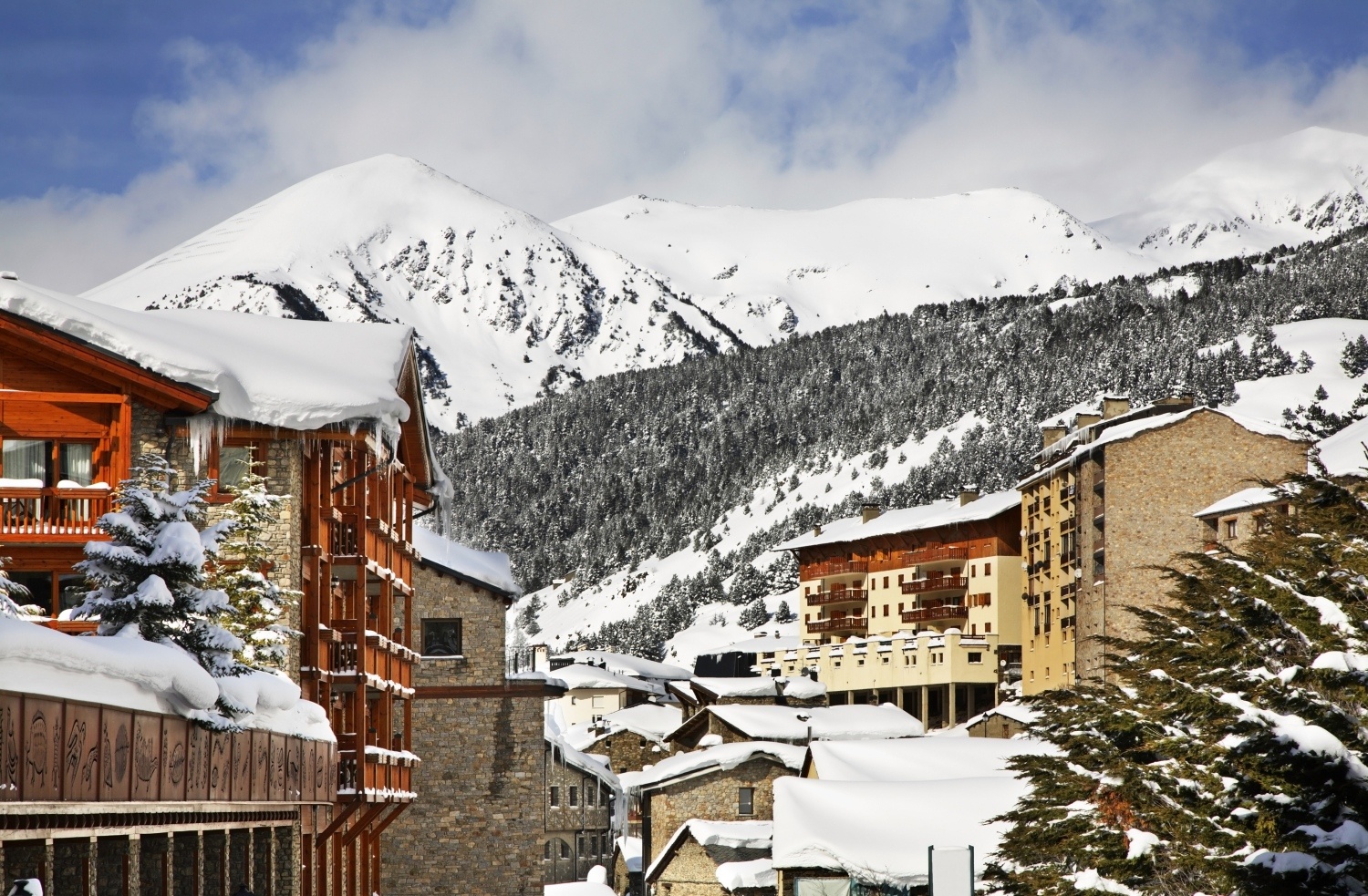 Soldeu, Andorra
Andorra's Soldeu-El Tarter ski area is home to the most extensive lift-linked network of pistes in the principality, and has long been a favourite with first time skiers, mixed ability groups, and families. The ski school here is rated as one of the best in the world, but there's plenty on offer for more advanced skiers too. The Grandvalira ski area boasts no fewer than six sign-posted ski touring circuits.
As a town, Soldeu combines relatively inexpensive accommodation, with excellent facilities, and a lively après scene. Andorra is all too often written off as a 'cheap and cheerful' destination, but with ski resorts like Soldeu, and ski areas like Grandvalira, it's hard to argue that it shouldn't have a place at Europe's top table. Check out our Soldeu ski resort review for the full lowdown on one of the best ski resorts anywhere in the Pyrenees.
Find out more information with our Soldeu ski resort guide.
Piau Engaly, France
Piau Engaly, one of the highest altitude ski resorts in the French Pyrenees, has a wild beauty about it which attracts a lot of cross-border skiers from the Spanish resorts seeking the better north facing snow.
Terrain-wise, there's something for most levels from accessible novice areas to a well-equipped snowpark, plus excellent off-piste. The natural setting is the tightly-protected landscape of the Parc National des Pyrenees, so you can expect to see a marmot or three as you cruise down the slopes. The village boasts some bold modern architecture, with sweeping semi-circular apartment blocks offering ski in/out accommodation. The buildings might not be to everyone's taste, but here at Snow Magazine, we love them!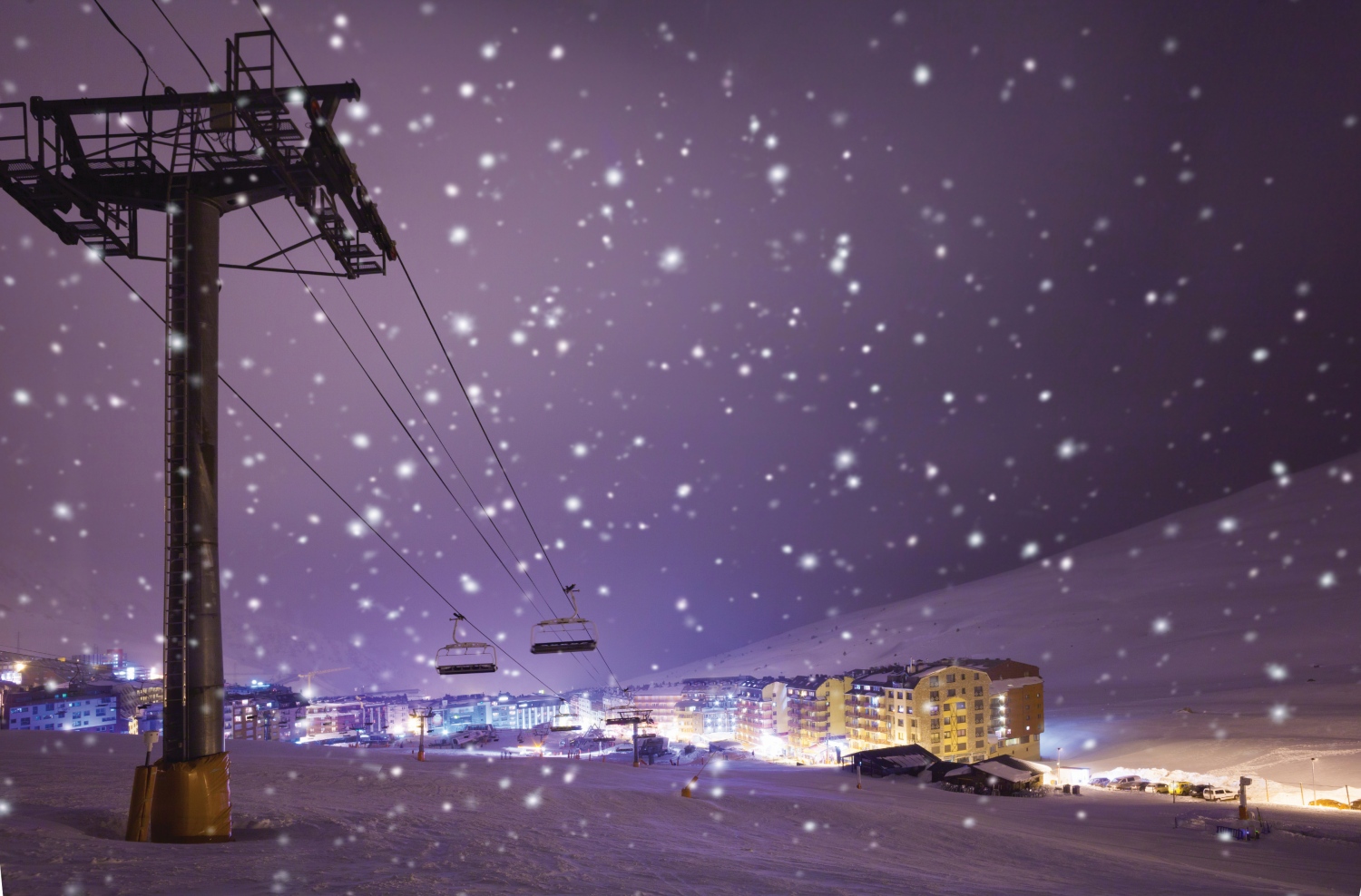 Pas de la Casa, Andorra
When people think of skiing in Andorra, more often than not, they're thinking of Pas de la Casa. This is the archetypal inexpensive Pyrenean ski destination, offering extensive intermediate skiing and snowboarding, washed down with a lively après ski scene.
It sits right on Andorra's border with France, making it the country's closest ski resort to Toulouse airport - the relatively short transfer time is a big plus. Along with Soldeu (see above) Pas, as its affectionately known, is part of the huge Grandvalira ski domain. There's plenty here for all ability levels, but it's arguably best-placed to cater for beginners and families. Have a read of our Pas de la Casa ski resort review for the full lowdown.
Read all about the resort in our Pas de la Casa ski resort guide.
Independently researched and written by the Snow Magazine team, sponsored by the experts at Crystal Ski Holidays.