The idea of marrying a skiing adventure with a city-break in Catalonia's capital might not be the first to spring to mind when you've got a winter weekend free, and it seems even odder when you're sitting in Barcelona's sundrenched Plaça de Catalunya, watching the world go by over the rim of a coffee cup and through the smoke of a Cuban cigar.
Even on the last day of January, the inhabitants of Catalonia's capital are parading along the famed shopping street of La Rambla in the sunshine and eating lunch al fresco. It's as far from the Manchester drizzle I've just left behind as it is from the Pyrenean pistes I'll be hitting tomorrow.
But for a long weekend of exploring, Barcelona is perfectly matched with a few days day at a local ski resort - Masella, La Molina and Vall de Nuria are all a two-hour hop north. And the joy of visiting in the quiet month of January is that before heading to the mountains I have the rare opportunity to see this well-loved city with plenty of space to myself.
"Food and drink brings the people of this region together," reckons Zoltan, my guide this evening for a tapas tour organised through foodlovertour.com.
With thousands of delectable tapas bars to choose from, a guided wander is a superb way to guarantee plenty of gastronomic satisfaction. Zoltan and our small group of would-be gourmets sample dozens of delights in five different bars seldom discovered by tourists.
Time to swap city for snow. By mid-morning of the following day my travelling companions and I are in the wide valley of Cerdanya, surrounded by the snow-capped mountains of the Pyrenees. Near the borders with both Andorra and France, the region is only two hours drive from Barcelona and is home to much of Catalonia's skiing. The whole area feels wild and sparsely populated; a feeling accentuated by a snowshoe excursion that takes us right past the childhood home of adventure runner and ski mountaineer Kilian Jornet.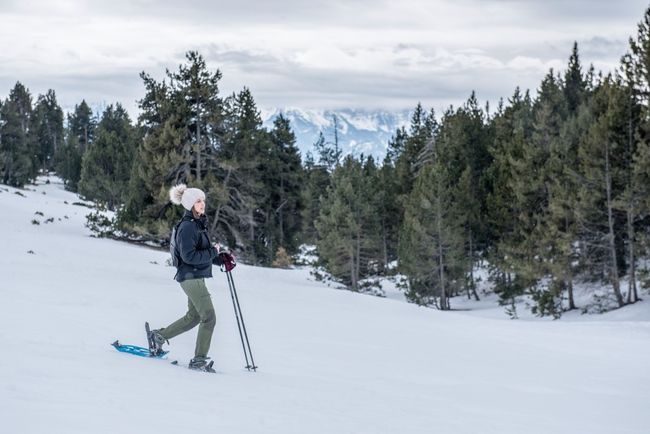 All through the night
My first taste of the Catalonian pistes is a night-skiing session at Masella; a surprisingly extensive and varied resort in the province of La Cerdanya, two hours north of Barcelona.
I'm not expecting anything too adventurous but it turns out to boast a vertigo-inducing vertical drop. In fact, the whole evening is a revelation. My previous experiences of night-skiing have been entirely underwhelming - I generally find it hard to see the point, literally - but Masella just seems to get it right. The slopes are brilliantly lit and delightfully quiet and my guide selects the perfect routes over pristine snow.
The highlight is a detour through the trees, which we navigate with borrowed light from the adjacent piste, to a wide open powder field that drops back into the piste below. It's dark enough that nobody else has spotted this gem, and just about light enough that we are able to pick a path between the lumps, bumps and saplings under our skis. It might not be the powder descent of my life, but relative to my expectations, it's a highly adventurous surprise.
Snowshoeing and skiing in the same day ought to have earned me enough calories for an indulgent dinner... I've already consumed around 36 plates of food in my first 24 hours in Catalonia, but I'm still totally bowled over by dinner.
Ca l'Eudald restaurant provides several of their starters for our group to sample, including such creations as a layered stack of fondant potato and sausage meat and a carpaccio of duck breast and foie gras in an elaborate pin-wheel formation topped with pine nuts and honey. The latter is one of the best things that has ever happened to my stomach. If this is typical of the regional calorie intake of a day, it's no wonder Kilian Jornet feels the need to go running...
Luckily, the pistes of La Molina lie ready to be explored the next day. Along with Masella, La Molina is the largest of the local ski resorts and turns out to be far more extensive than I've expected, with 42 miles of pistes, an impressive snow park and a vertical drop of over 700 metres.
I'm impressed by the variety of terrain to explore, too. At the far end of the resort are a couple of very gently rolling summits, barren and devoid of vegetation and resembling Scotland or even parts of Colorado, with gaping flat plains of the green valley below.
The temperature in this exposed section is reportedly -8c and with a vicious wind (more Scotland than Colorado, then) it feels like -20c. Gratefully, we turned to the more sheltered slopes – much steeper, free from the wind and lined with evergreens, they have an altogether more familiar Alpine feel, and similarly great skiing to boot.
In comparison to the Alps, these resorts are more slow-paced in what they have to offer the après skier. Having your own wheels for travelling around the area is a bonus, and an evening visit to the towns of Puigcerdà and Llívia near to the French border is highly recommended.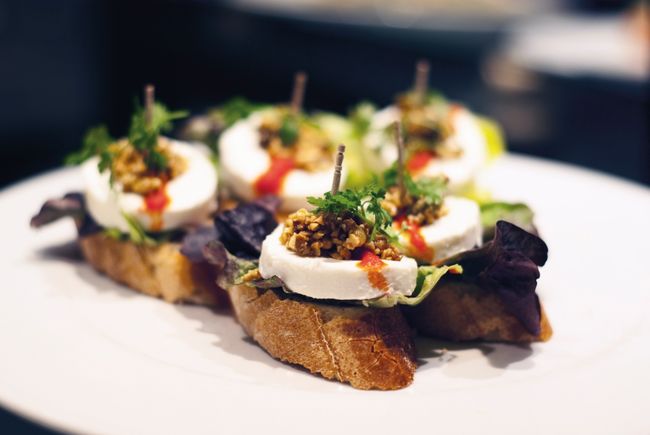 Puigcerdà is filled with 19th century summerhouses that were built by the rich of Barcelona to allow them to escape the heat. A cosmopolitan feeling remains, and the cobbled streets are lined with luxurious shops and boutique bars, a far cry from the very rural atmosphere of the La Cerdanya valley. Climbing the narrow winding stair of the ancient bell tower is a highlight, offering a wide view of the setting sun as well as of the pretty square below.
Llívia is an oddity – a Catalan enclave entirely surrounded by France, but only a short drive from Puigcerdà. A 1659 treaty of the Pyrenees ceded Perpignan and other towns to the French, but Llívia had a special categorisation meaning Catalonia has kept it on a technicality, an island in French territory.
Llívia is also home to Cal Cofa. A family-run place using home-grown produce to create culinary wonders, Cal Cofa is an example of how using extraordinary ingredients in simple ways really works. It seems like a fitting summary of our trip, too.
This particular corner of the Pyrenees may not be an out-and-out winter destination for hardcore skiers, but as a ski destination for curious travellers, there is nowhere more captivating to visit right now.
SNOWHOW
Flights
Daniel flew to Barcelona from Manchester with Jet2. Flights from £70 return.
Airport transfers
Transport to Barcelona from El Prat airport on the RENFE train costs £3.80 each way and takes 30 minutes. Access to the ski resorts is best done by rental car so you have more freedom to explore the area.
Where to stay
The Yurbban Trafalgar Hotel In Barcelona itself, The Yurbban offers a stunning rooftop pool with view across the city. Doubles from £106.
Cerdanya Eco Resort Convenient for Masella and la Molina. Doubles from £83.
Les Planes del Grau
The perfect base for Vall de Nuria - impossibly peaceful and bucolic in location and outlook, but impeccably modernised inside. Doubles from £85.
Where to eat & drink
La Cabana dels Pastors Mountain restaurant at Vall de Nuria where the stone-grilled meat is fantastic.
Les Planes del Grau
The restaurant is as lovely as the hotel – the signature vichysoisse and roast veal are simply wonderful.