It wasn't until afterwards, when we watched the drone footage back, that we realised just how narrow our escape had been. Richard Michellod had just skied down a gentle slope, cutting perfect turns—as only a ski guide can—through the soft, seemingly stable powder.
When he stopped, however, he called back a warning: "OK, it has slid a little bit underneath me. So come one by one please, and be careful." Following his instructions, we cut above the debris, and the slide looked small—the snow shunted barely a metre down the slope. 
That evening though, we got the full picture, from the aerial angle. Not only was the avalanche far wider than any of us thought, but the snow had broken above Richard, as well as beneath. Had the slope been any steeper, or the slide any longer, he could easily have been buried.
"Holy shit," said my friend Ed, who'd filmed it. We were deep in the Verbier backcountry, on a two-day ski touring taster trip. And while our group included some very experienced members, Ed included, none of us fancied digging out our guide on day one.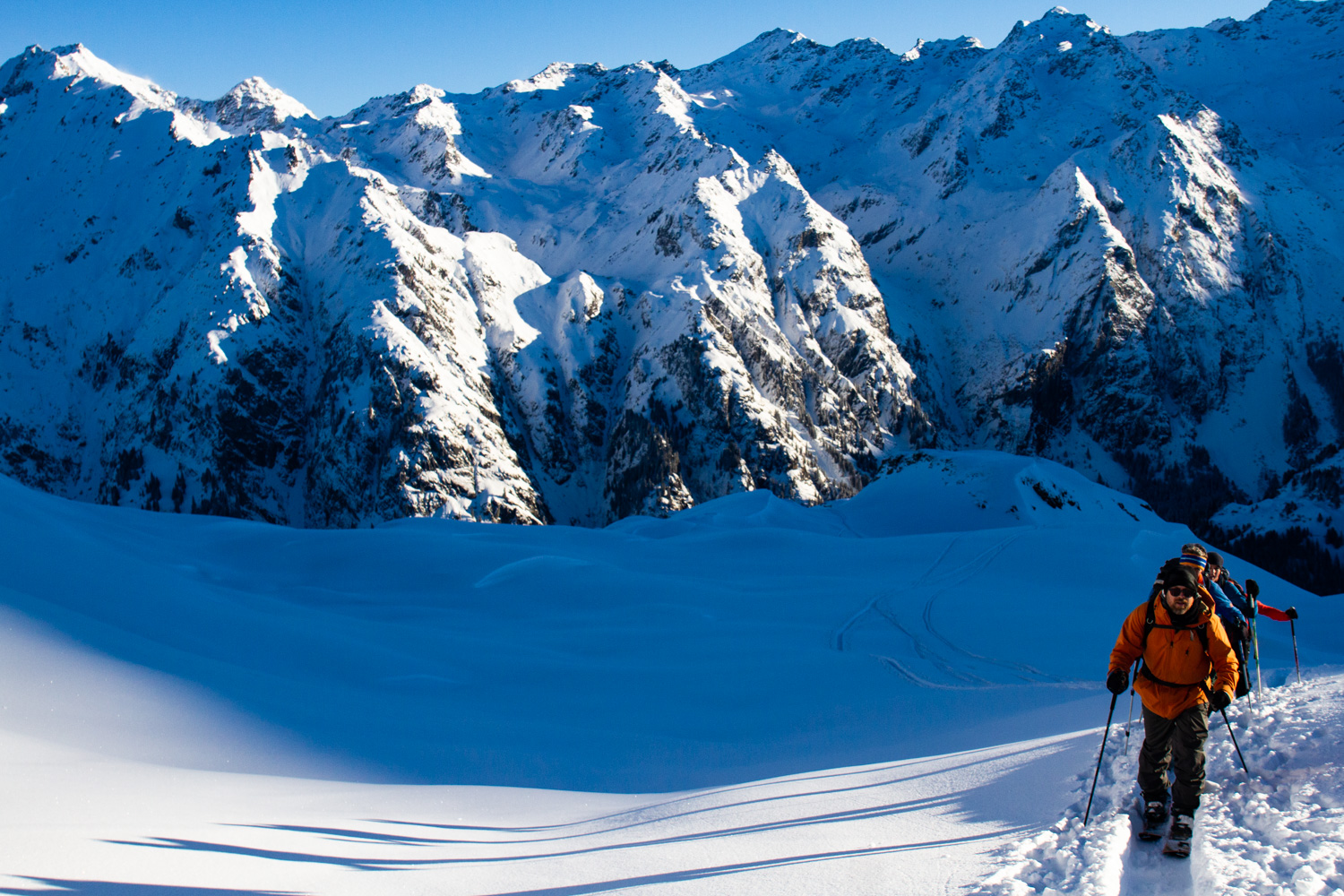 Ski touring, and its snowboarding equivalent, splitboarding, have exploded in popularity in recent years. Partly this is down to improvements in the equipment, which is steadily becoming lighter, less astronomically expensive, and more reliable. Partly it's thanks to the growing popularity of outdoor fitness more generally. But the Covid pandemic also had a role to play.
Touring is, by definition, a socially-distanced sport, so it's no surprise that the most recent annual survey by SIA, a ski industry research body, revealed a 57 percent increase in the number of people touring during the 2020-21 season. During those two winters when lots of lifts stayed closed in Europe, many ski shops sold out of touring kit completely. 
Verbier, like most Swiss resorts, didn't shut its lifts during the pandemic. But it did lean into the new trend—setting out a raft of new ski touring routes, and publicising their existing ones with new maps and packages.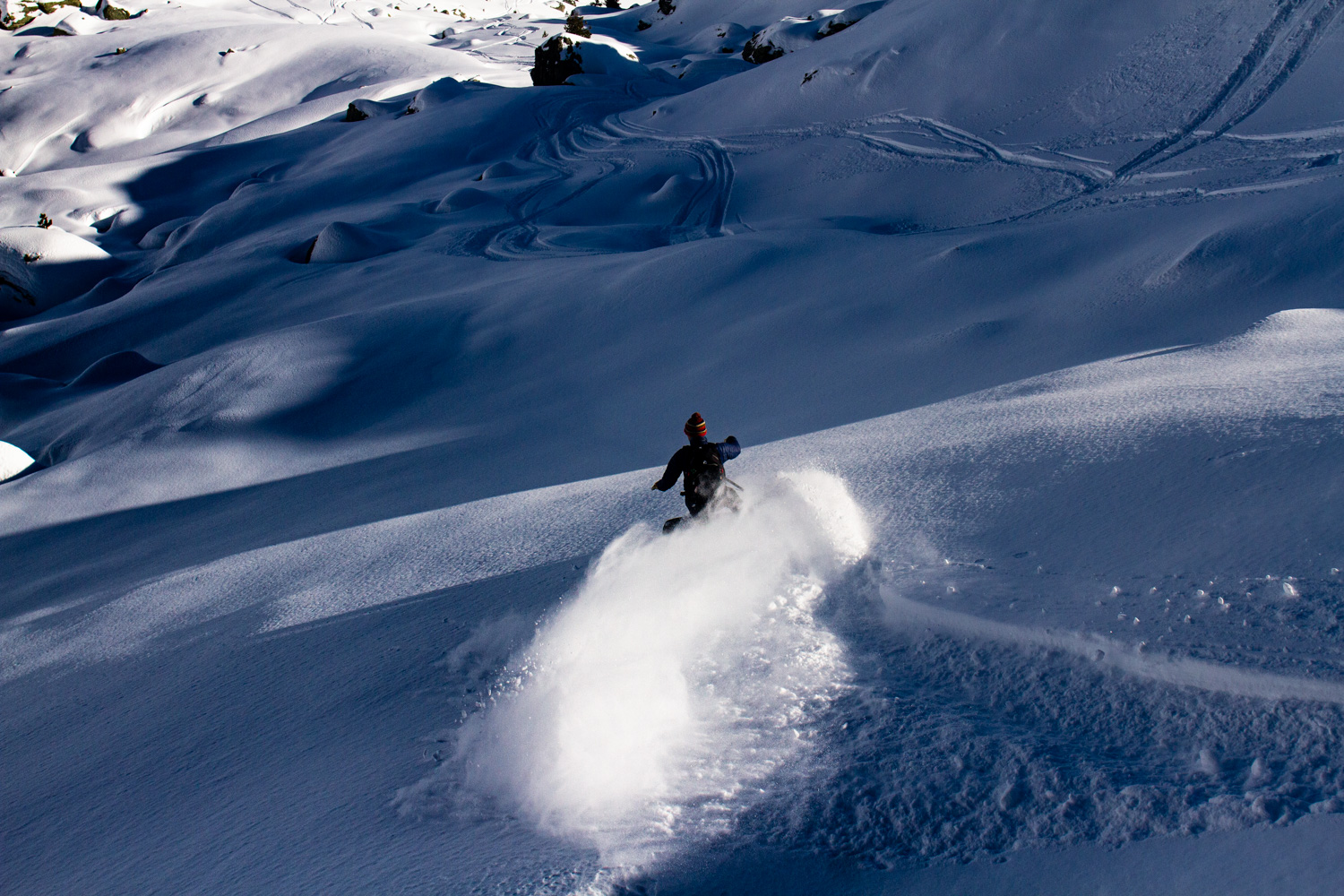 The resort has long been a favourite among hardcore off-piste aficionados—it's home to the Verbier Xtreme, one of the most famous freeride contests in the world, and is blessed with some of the best backcountry terrain in the Alps. Now, with packages like our two-day guided taster tour, it's opened up this backcountry to new participants, as well as to those, like us, who are short of time. 
Given the brevity of our visit, we were especially lucky—in the 24 hours before our arrival, there was about 20cm of new snow.  We started by strapping into our skis on a snowy forest track about 20 minutes outside Le Chable, the train terminus at the bottom of the Verbier valley.
We'd been on trains all day, so it was around 4PM by the time we got there, and the January light was fading fast. But Richard had the weekend's timings dialled to perfection. As the sun dipped below the horizon, we switched on our head torches. Before long, our group of six was visible only as a line of lights, bobbing along in the darkness.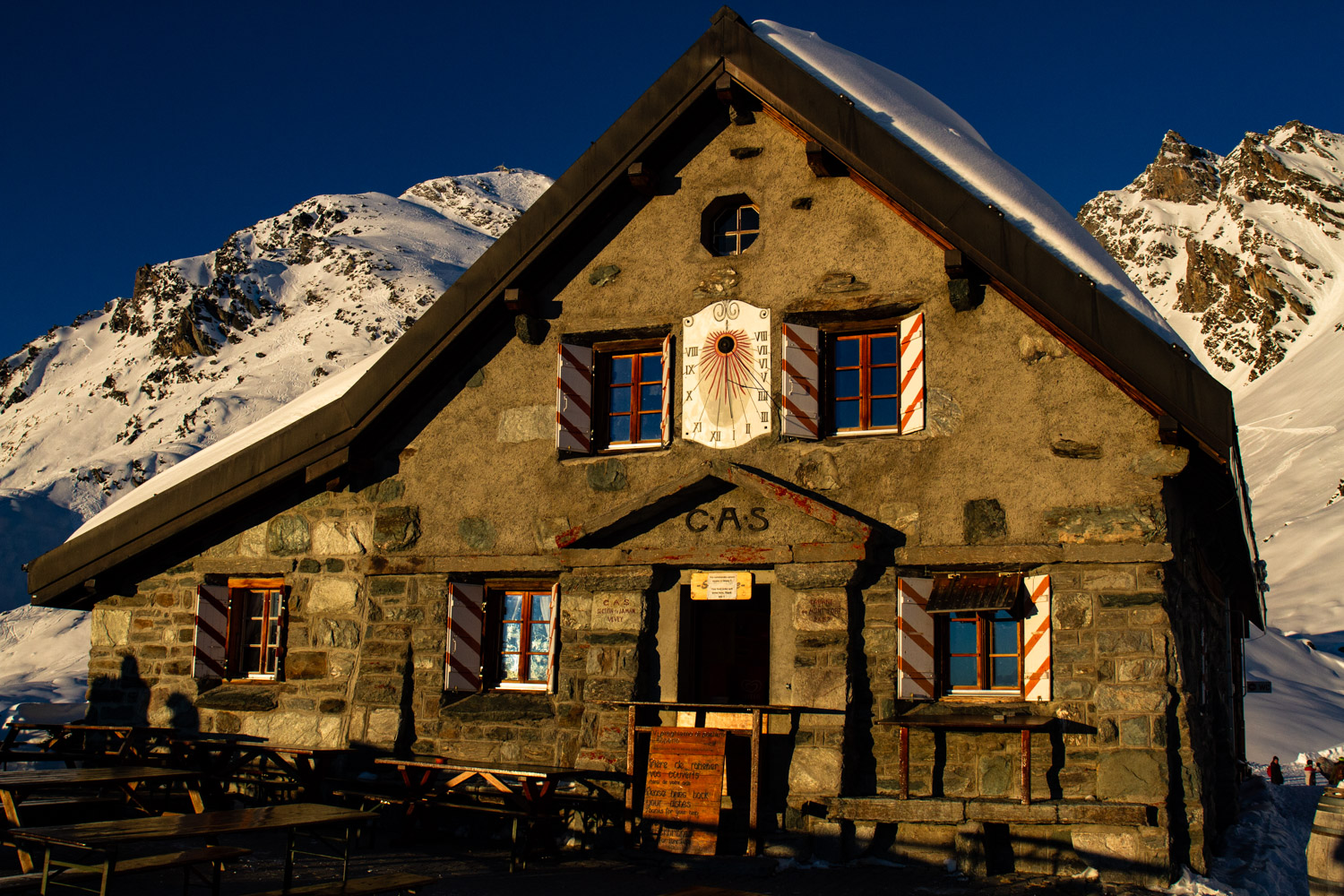 A place of refuge
If there's something meditative about ski touring at the best of times—with the synthetic 'zweep-zweep' of skins-on-snow providing a rhythmic, ASMR-style soundtrack—the effect is even more pronounced at night. As we climbed, the beams of our headlamps illuminated our breath in the cold air, and made the new snow around us sparkle. Our objective  was the Cabane Brunet, a mountain refuge at 2,100m, where we'd stay the night. 
In many places in the Alps, these huts only open in March and April, when ski touring traffic is at its height. But the Valais region, around Verbier, has at least ten that are open all winter, according to Richard. This makes it perfectly possible to spend a weekend touring in January, when you'd normally be limited to taking day trips, or having to cart your own stove up the hill to a cold, unmanned bivouac.
At the Cabane Brunet, by contrast, we were treated to a three-course dinner. A platter of meat and cheese followed by a piping hot Swiss fondue, with chocolate mousse for dessert. Our host, Jean-Marc Courthay, provided an equally warm welcome, ably assisted by his kitten, Spatule, who insisted on playing with our camera straps as we ate.
It helped that Richard knows Jean-Marc well. Hailing from a long line of guides stretching back to his great grandfather, "who guided during the early days of alpinism, maybe 120 years ago," he had been coming to the Cabane Brunet since he was a small boy.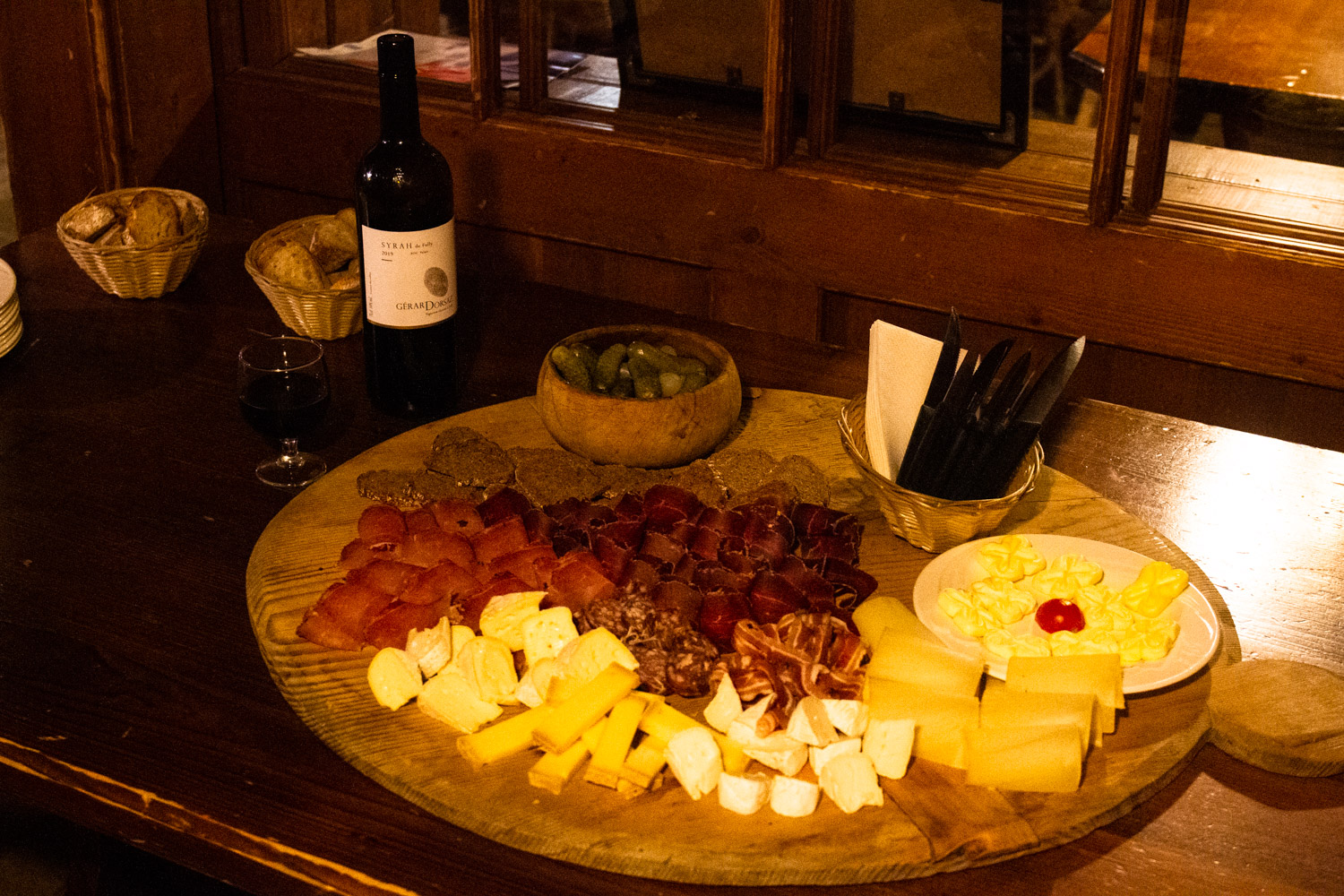 An early start the following morning gave us a real taste of what makes ski touring so special. On the way up, we had the skin track all to ourselves. On the way down, the snow could not have been more perfect. Avalanche scare aside, those turns were some of the best I had all season. 
From the valley floor, we caught a sequence of lifts up into the resort proper, and our destination for the second night. Originally built for hikers in 1925, the Cabane du Mont Fort is now surrounded by busy pistes. As the lifts closed however, the refuge's terrace emptied, and the sense of solitude returned. We were treated to a stunning sunset over the Dents du Midi, matched only by the sunrise in the other direction the following morning.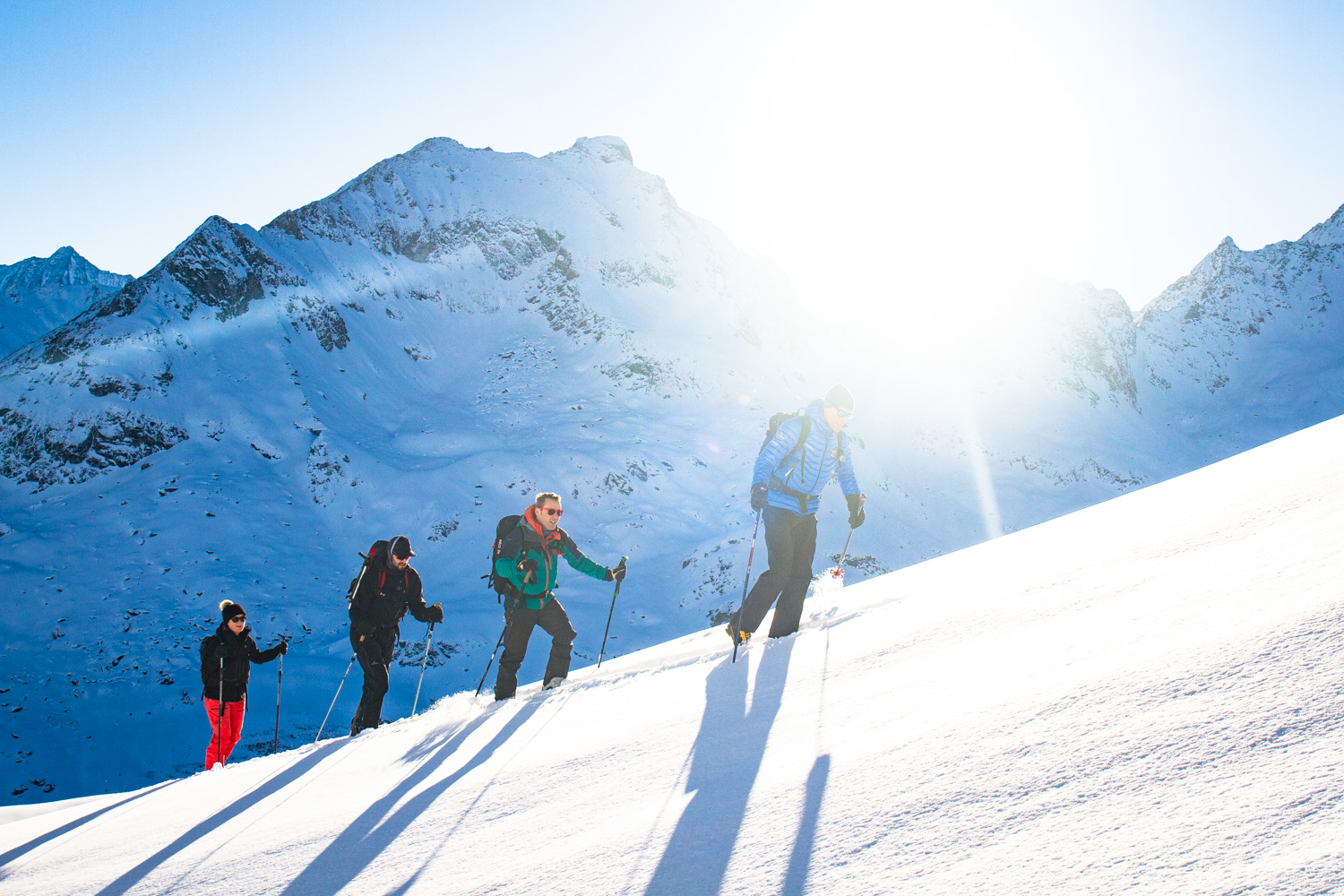 For our final day, Richard had still more treats up his sleeve. A short hike took us to a north-facing slope known as "rocky garden", invisible from the piste, and barely tracked even days after the last dump. Then we headed down the Mayen de Sarreyer, towards Le Chable.
This was touring in reverse—getting the descent in first, before strapping on our skins to climb back out. The slope was south-facing and low—we were riding down to 1,200m—but because it was January, it had stayed cold, despite the sun, and the snow felt soft all the way down. 
As I launched into the final descent, Ed got the drone up in the air again. This time, thankfully, there was no avalanche. But when we watched the footage back, I swear I could hear my whoops of joy, even over the noise of the propellers.  
Local heroes
Three backcountry legends who've made Verbier their home.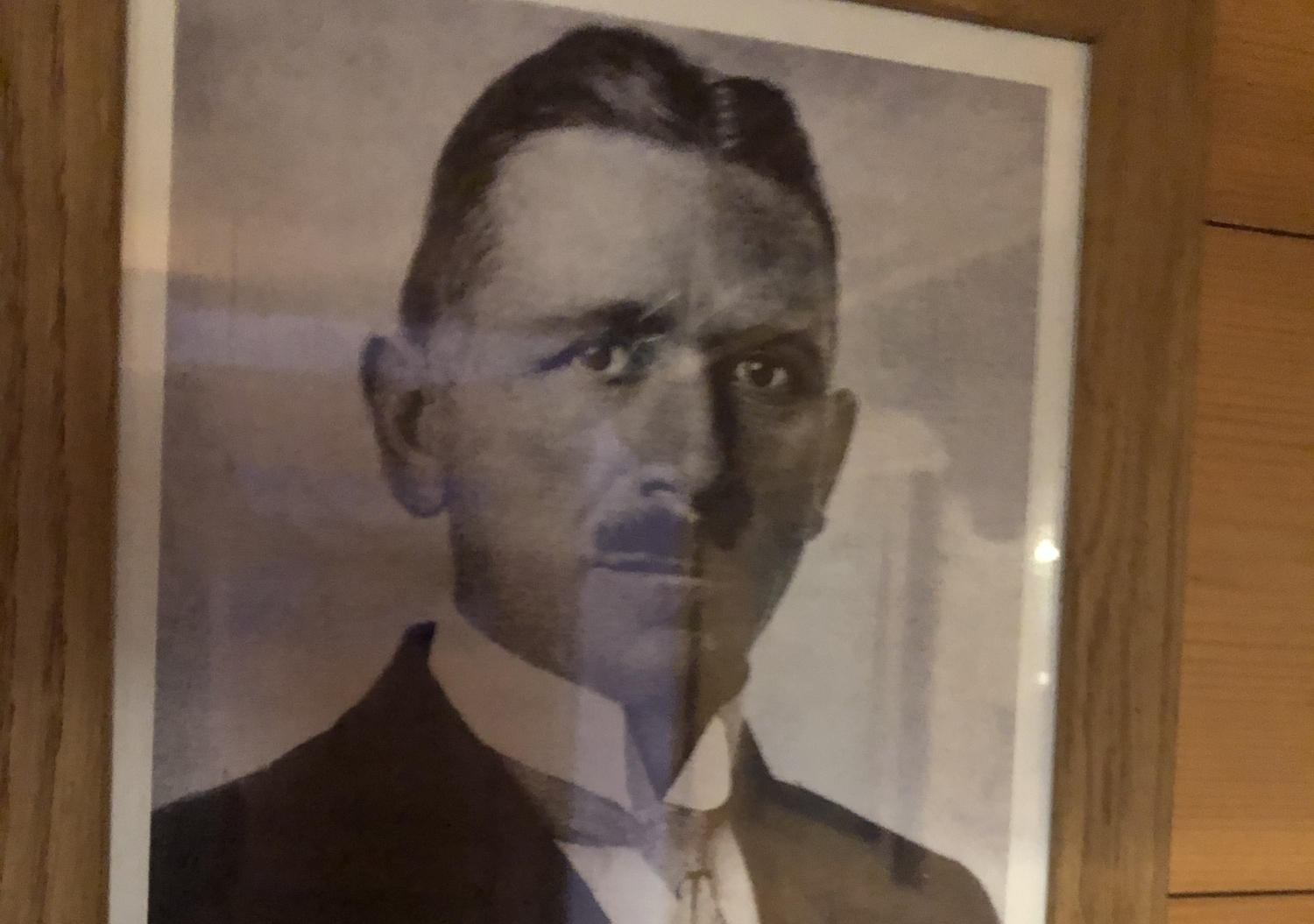 Marcel brunet
Marcel Brunet was a mountaineer and president of the Fédération Montagnarde Genevoise. He was killed in an avalanche in 1928, while descending from the Cabane du Mont Fort. The Cabane Brunet, built two years later, was named in his honour.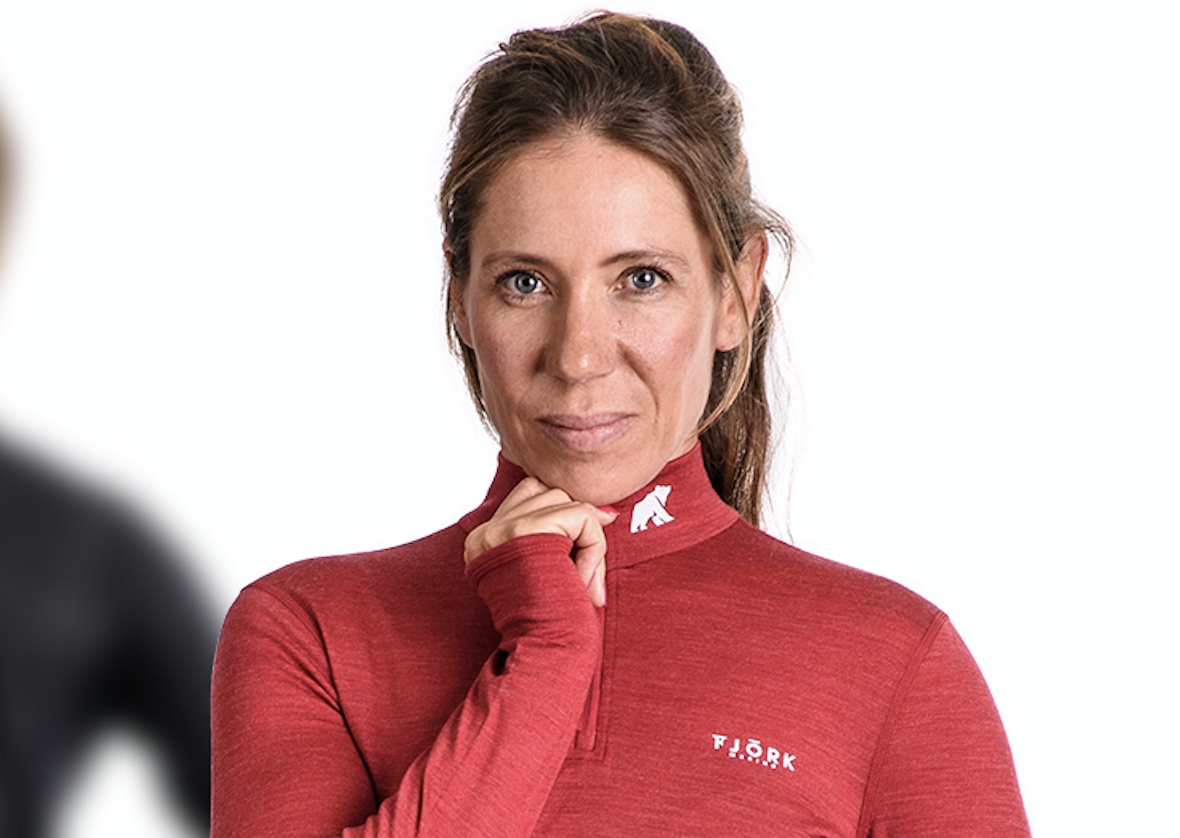 Geraldine Fasnacht
As a pro snowboarder, BASE jumper, and wingsuit pilot, Fastnacht has built a career out of high-risk, high-adrenaline sports. She's travelled the world, from Baffin Island to Antarctica, but still spends much of her time in Verbier, the perfect training ground for her adventures.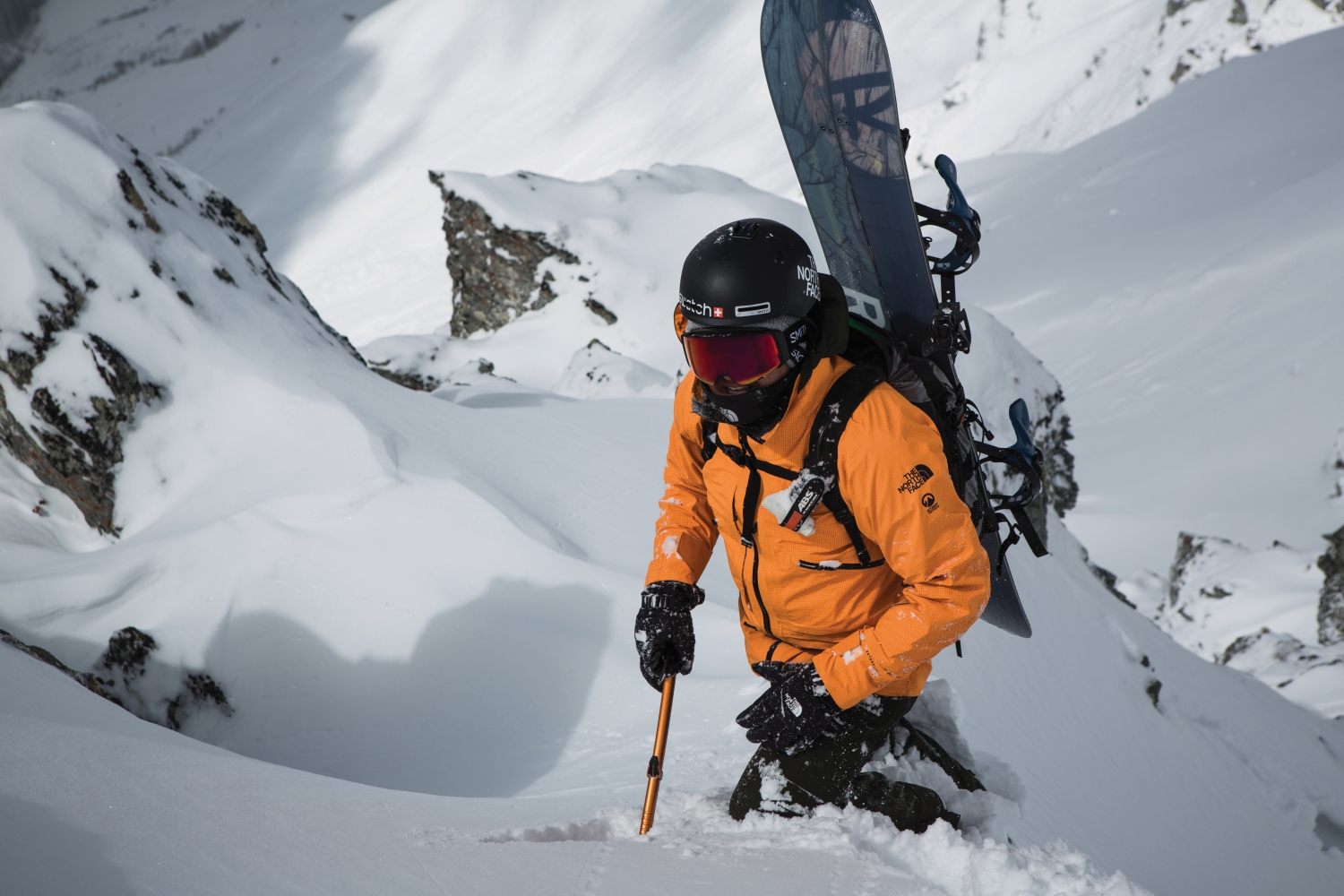 Xavier de le Rue
Xavier de le Rue is arguably the greatest big mountain snowboarder ever to strap in. Orginally from the Pyrenees, he moved to Verbier 15 years ago, and has won every accolade going—including no fewer than three Freeride World Tour titles. 
Travel tips
Travel
Verbier is well-connected. There's a train that takes just 2 hours 20 minutes from Geneva Airport to Le Chable, with a single change at Martigny. Many airlines fly from London to Geneva, including SWISS and EasyJet. Alternatively, you can get from London to Le Chable by train with just three changes—in Paris, Geneva, and Martigny—for only £135 one way. Ski/board carriage is obviously included in that price. Book trains via thetrainline.com.
Where to stay
We stayed as guests of Verbier tourism, in the Cabane Brunet and the Cabane du Mont Fort, with a final night in the Hotel Ermitage in Verbier before travelling home.

Guides
Unless you're highly experienced in the backcountry, a guide is essential when ski touring. Booking through Guides de Verbier, the official guides office, will also make it easier to secure space in the mountain huts.