The driver gave me an odd look as I hoisted my K2 Pinnacle skis onto the number four bus - a rarer sight in Edinburgh than it is in the Alps. I was heading to the Pentland Hills, boots in my backpack and poles in hand. The 20km range is no stranger to skiing - it's where Hillend, the largest dry slope in the UK, is situated - but that winter, in 2017, something rare had happened: a real snow dump. Dropped off at the edge of the hills, I hiked to the 493m summit of Allermuir, and spent the next few, euphoric hours lapping the Pentlands. The thrill came more from the novelty of skiing with views of Edinburgh castle than the quality of the skiing itself, but it was exhilarating to slide down trails I'd ridden so often on my mountain bike.
When you're not expecting to be able to ski, you appreciate it all the more. This winter, given that, at the time of going to press, flying abroad is looking about as likely as a reasonable Twitter debate with an anti-vaxxer, that lesson feels more pertinent than ever. With access to lifts not guaranteed, industry experts are predicting an increase in ski touring, and it's likely we'll see more people driving to resorts than usual - whether Alps or elsewhere. I'm not sure I'll be quite content staying home, even if there is another unexpected snowfall on the Pentland Hills, but I am going to be staying in Scotland for my snow fix. Four of the five resorts; Glencoe, Glenshee, Cairngorm Mountain, and The Lecht have set opening dates of 19 December.
There's been a lot of talk about the Scottish resorts getting crowded, with many folk turning their heads north for the first time. Andy Meldrum, owner of Glencoe Mountain Resort, says he's ready for any influx. "The main changes will be that our ticketing will be online this year, so we can control numbers" he says. "Other than that, we're asking people to wear masks or buffs indoors and we're asking those who arrive together to ski together."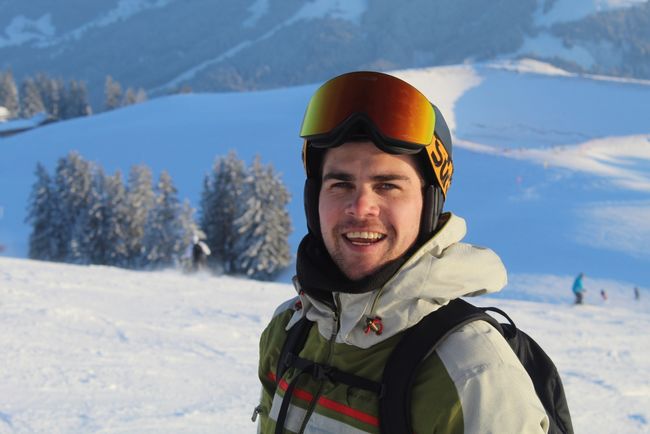 Andy's advising people to plan a multi-activity holiday - a day off for whisky distilleries or loch visits - rather than aiming for a week-straight of skiing, but his main concern isn't skier numbers, it's those skiers being allowed to come. "We've been talking to the government and we're really hopeful that they will make it a permissible activity like mountaineering or hillwalking," he says. "The idea that buying a ticket online, jumping in a car from Glasgow and driving up to the ski centre, then skiing yourselves all day is a high COVID risk is complete nonsense."
It's likely people will come from further afield than Glasgow, however. If the overnight sleeper trains run from England, they'll be used - and actually, one positive side effect could be a green tinge to this ski season. Air travel is by far the largest source of emissions in the majority of ski holidays. A London-Paris Eurostar, for example, emits 90 per cent less greenhouse gas per passenger than the equivalent flight. In 2020, a flight free year was forced on a lot of people, and a winter of skiing without the use of planes could highlight how painless it is to do. "It's about breaking the habit of jumping on a plane," says Anna Hughes, director of Flight Free, a campaign that encourages people to explore more eco-friendly methods of travel. "Short term behaviour change leads to longer term change."
I was lucky enough to spend two weeks skiing in Austria at the start of 2020, travelling on Eurostar and overnight Alpen Express from Edinburgh all the way to Lech. It showed me not only how easily it can be done, but also the joys of saying no to immediacy. I'm keenly anticipating a Scottish ski and train adventure this winter, but there's no doubt that skiing anywhere this season will feel like a treat. My hope is that, like my unexpected ski trip to Pentlandia, it will help us appreciate it all the more, and make us think twice about how we get there in future. This winter could change the way we ski for good - which might not be a bad thing.