Update 22/02/2021: Continental Europe remains closed to British holidaymakers for the time being. Lifts have opened in some countries, but with hotels largely remaining shut, skiing is strictly for locals. Scroll down to see the latest rules and regulations for each country, and links for live updates from European governments.

Covid-19 means resorts remain closed across much of the continent, and where lifts are running, in Switzerland and Austria, they're for locals only.
UK tour operators are doing their best to keep the possibility of ski holidays alive, with Crystal Ski Holidays, for example, offering free Covid-19 insurance, and is encouraging people to book now, but with the guarantee that if destinations remain on the quarantine lists, customers will be offered full refunds.
Skiing in 2021: A very different season
Alix Ostyn, PR manager for Val Thorens, which had to postpone its scheduled opening due to the French lockdown, summed up the feelings of many in the industry, saying: "This will be a season unlike any other. We do still expect people to come, but fewer party skiers – we will have a different audience, with people coming to ski as a sporting activity with all the benefits that brings. But it's really tough to foresee what will happen. Things change so rapidly. We'll just have to roll with it."
If you do get to go, wherever you go, your experience of skiing this winter will be different. Ski resorts will be subject to their own government's restrictions. Here's a little of what to expect if you can make it to the slopes. Here at Snow we'll be monitoring the situation closely and updating this post regularly over the course of the season.
Quarantine: What's the UK Doing?
At the time of writing (22nd February) travel to continental Europe is shut for all British holidaymakers, although some business travel is still allowed to some destinations. The UK, for its part, is requiring travellers to present evidence of a negative Covid test before boarding their flight home, and requiring them self-isolate for 10 days when returning from most European countries. The isolation period can be cut if a second test is taken on day five, and the results are returned as negative.

The long-promised "Quarantine Hotels" scheme - which will require arrivals from countries on the UK's "red list" to stay in strict isolation - has come into force. So far, no ski destinations are included on the "red list".

Unfortunately, the end of the Brexit transition period means UK is now treated as a third country by the EU when it comes to Covid restrictions. Unless individual countries decide otherwise, the default EU position will you'll only be able to travel for work, not to go on a ski holiday. However, this is subject to change as the situation improves.
Best website for live information: All quarantine and entry/exit requirements are subject to change and you should check the up-to-date Foreign Office travel advice.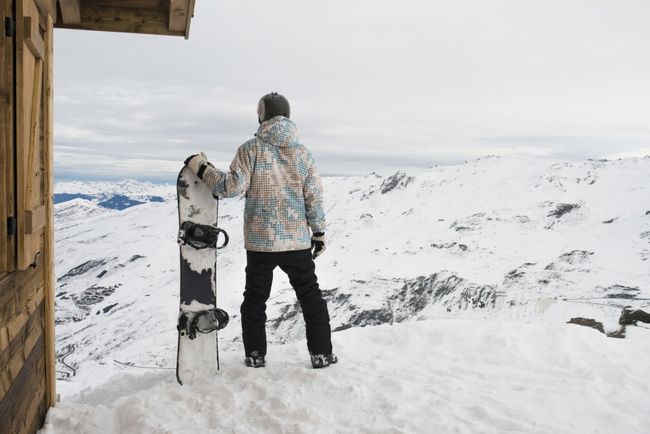 Skiing in France in 2021:
Update 22/02/21: The French government has said that ski lifts will not open in February, as was hoped. According to government ministers, the public health situation remains too precarious. The assumption is now that it's unlikely lifts will open at all this winter.

Best website for live information: The English version of the French ministry of Foreign Affairs website tells you everything you need about current restrictions for travelling to France.
Lifts: If lifts open, they will be classed as public transport, and wearing a mask is compulsory for everyone aged 11 and over - both on the lift and while queuing. Some resorts, such as La Plagne and Les Arcs, have decided to restrict cable cars and gondolas to 'ski tribes' i.e. families and those skiing together in a group. Other resorts will be waiting to assess demand before deciding how to allocate space, with a lot of uncertainty about visitor numbers.
Restaurants/après-ski: Face masks will be mandatory in all communal and enclosed spaces, including hotels, and while walking around in bars and restaurants. Bars will have table service only, with tables being required to be one metre apart, or with fixed or removable panels to ensure physical distancing. Of course, this only applies if lifts open at all.
Ski school: Wearing a face mask is compulsory when gathering at the beginning and end of class, for everyone aged 11 and over.
Ski hire: You can still rent your equipment, and all hired kit will be thoroughly cleaned. Hand sanitising gel will be widely available in stores, which will all be operating enhanced cleaning regimes. Masks are also mandatory in ski hire shops.
Skiing in Austria in 2021:
Update 22/02/21: Austria's lifts started running on December 24th, but hotels and most restaurants will remain closed until at least Easter, which effectively ensures that skiing is just for locals.

Best website for live information: The brilliantly clear Austrian tourist board site is the best place to keep up with the latest information about rules and restrictions.
Lifts: Masks are mandatory in all cable cars, and all enclosed ski lifts such as gondolas, as well as at the ticket desks and when queuing for the lifts. Social distancing of at least two metres must also be maintained at all times. If necessary, the number of people allowed onto each lift will be limited in order to ensure space.
Restaurants/après-ski: Compulsory wearing of face masks (guests and staff) in enclosed areas. Groups must include no more than ten people (not including children). Measures are in place to ensure there is plenty of space between groups. Food and drink may only be consumed while seated. Après-ski will look and feel very different this winter. Bars will be open, but guests must wear a face mask when entering and leaving the building. Drinks may only be consumed at tables and not at the bar.
Hotels: Hotels and other accommodation providers will be open with providers drawing up comprehensive measures to meet the legal safety requirements and offer guests a safe and enjoyable stay.
Ski schools: Groups must be no larger than ten people, including the instructor. Ski and snowboard instructors coming to Austria from other countries must provide the ski school with a negative Covid test.
Ski hire: All the rental shops will maintain strict social distancing and have increased their disinfection regimes for hire equipment.
Skiing in Italy in 2021:
Update 22/02/21: On Friday 4th, it was announced that ski lifts in "yellow" regions of Italy, would be allowed to open from February 15th. Unfortunately this decision was reversed on February 14th, with hours to go before planned openings. As it stands, Brits aren't allowed to fly to Italy unless they're Italian residents, or have an urgent family reason to do so.

Best website for live information: Keep an eye on the Italian tourist board's covid information page for the latest changes to rules and regulations (scroll down for the section on ski resorts).
Masks: Social distancing and masks are mandated in indoor public spaces. Masks are required outdoors when a safe distance of at least one metre cannot be guaranteed, and a more stringent rule requires masks be worn both indoors and out from 6pm to 6am.
Restaurants/après-ski: Bars and restaurants can offer takeaway services as they must stop in-house dining from 6PM. Buffets and bar nibbles are banned, and owners must provide ample spacing between dining groups and tables. Bars are allowed to serve until 6PM, but many have remained closed so far.
Hotels: Hotels are required to sanitise public spaces and guest rooms regularly, and there are strict guidelines for air conditioner maintenance and filtration, including prohibiting recirculated air. Mask wearing is compulsory for staff at all times, and in public areas for guests.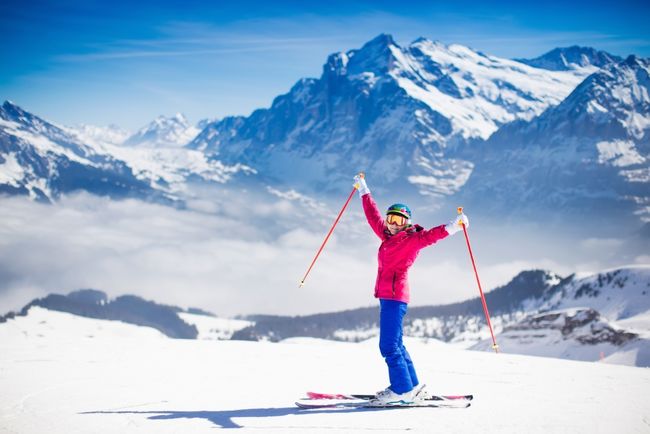 Skiing in Switzerland in 2021:


Update 22/02/21: Switzerland's ski resorts are currently open. Unfortunately the UK is currently listed as a "high risk country" meaning that tourists from Britain can be refused entry, and a strict 14-day quarantine applies to all travellers.

Best website for live information: Keep an eye on the Swiss government's entry requirements page, and their list of permissible, low risk countries, to see when and if the UK is added.

Masks: Resorts are open for locals, but with restrictions such as social distancing and mask-wearing. Masks must now also be worn outside establishments and facilities, such as shops, venues, restaurants and bars, and are also mandatory in busy pedestrian zones and wherever the required distance cannot be maintained in public spaces.
Restaurants/après-ski: Restaurants and bars are currently closed, with tourists only able to access the bar or restaurant in the hotel where they're staying.
Hotels: Hotels in Switzerland can open in strict compliance with safety protocols.
Other measures might vary from region to region, as the 26 cantons have autonomy on health matters.
Skiing in Andorra in 2021:
Update 22/02/21: Some of Andorra's ski resorts are now open for locals, and Grandvalira is even welcoming international visitors. Like Switzerland, Andorra isn't part of the EU, so is free to set its own travel regulations regarding Brits. Unfortunately, getting to Andorra still involves travelling via France or Spain, so the country is unlikely to be accessible to most people any time soon. French citizens will be refused lift passes, as part of an agreement with the French government.

Best website for live information: Keep an eye on Andorra Resorts' Covid-19 page for the latest.
Testing: Tests will be carried out regularly on staff at the ski resorts, as well as on tourist sector workers and those linked to commerce throughout the country.
Masks: It won't be necessary for customers to cover their faces when skiing or snowboarding down the slopes, although the use of a mask or an approved Buff type neck gaiter is recommended. However, all visitors over the age of six must cover their face on lifts, in waiting areas and while boarding lifts. It is mandatory for everyone over the age of six to wear a mask in enclosed spaces, buildings and common areas such as restaurants, schools, shops and ticket offices.
Ski school: Regular Covid-19 control tests will be carried out on instructors throughout the whole season to ensure their safety as well as that of customers. The schools have adapted their technical protocols to ensure the safety of their customers and instructors. The service will be prioritised to those who have made a reservation in advance.
Ski hire: Social distancing will apply. There will be extensive hand sanitiser in stores and enhanced cleaning protocols.
Restaurants/après-ski: Wearing a mask is compulsory when not sitting at the table, and seating has been arranged to ensure a safe distance between the different groups. There is hand disinfectant at the entrance to the premises and much more frequent cleaning and disinfection will be carried out. Après-ski events will not take place this winter.