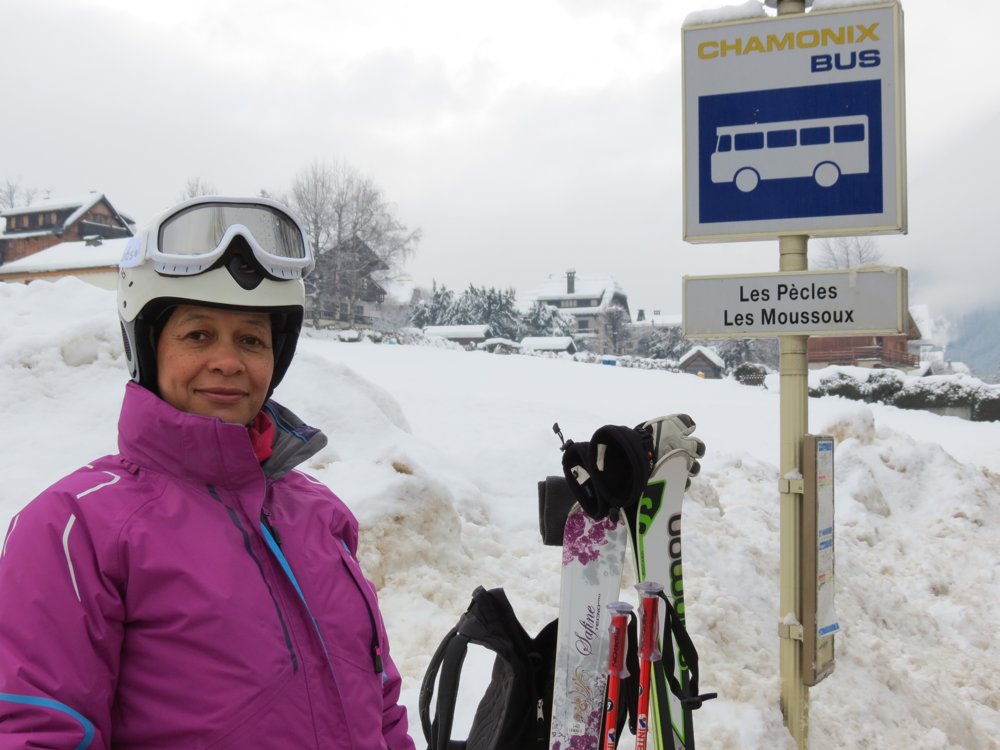 I've never met a skier who doesn't fancy skiing on the glacial steeps of Les Grands Montets or doesn't have the Vallee Blanche on their tick list. But right now I'd kill for a bus.
Chamonix may have a dizzying choice of where to ski – from the gentler pistes of Le Tour at one end to the woody reaches of Les Houches at the other, but its bus service is quite maddening.
OK, I grant you, this is preseason, not even low season, and despite shed-loads of white stuff on the mountains, the resort isn't fully open for business yet.
Le Tour, Brévent-Flégère and the Vallée Blanche are still closed. So yes, it's unreasonable to expect all the dots to be joined up just yet.
We've just ended a half-day at Grand Montets, where we had a few flings on the lower slopes, but, disappointingly, couldn't get much higher due to avalanche alerts. That was an hour ago. We should be in town, at least two beers to the good by now, but we're still waiting for a four-wheeled tin can to roll up and put us out of our chilled-to-the-bone misery.
Us and about 100 other shivering souls. People are getting twitchy, the queue is spreading across the pavement like a Goretex puddle. It's now offcially dark.
I can visualise staff in empty bars polishing their glasses and straightening the bottles; tumbleweed is probably blowing down the pedestrianised high street, shopkeepers will be looking at their watches and craning their necks out of doorways to catch a glimpse of the approaching hordes.
I exaggerate, of course. But much as I love Chamonix, the wait for a bus, any bus, anywhere, is always frustrating. If you want to make the most of this spread-out ski Mecca, it's a good idea to have your own transport.
All the same, the waits are worth it, for Chamonix's slopes are so magnificently varied and the town – a proper mountain community town, not just a resort – is full of great bars and restaurants, many spread throughout its pedestrianised centre.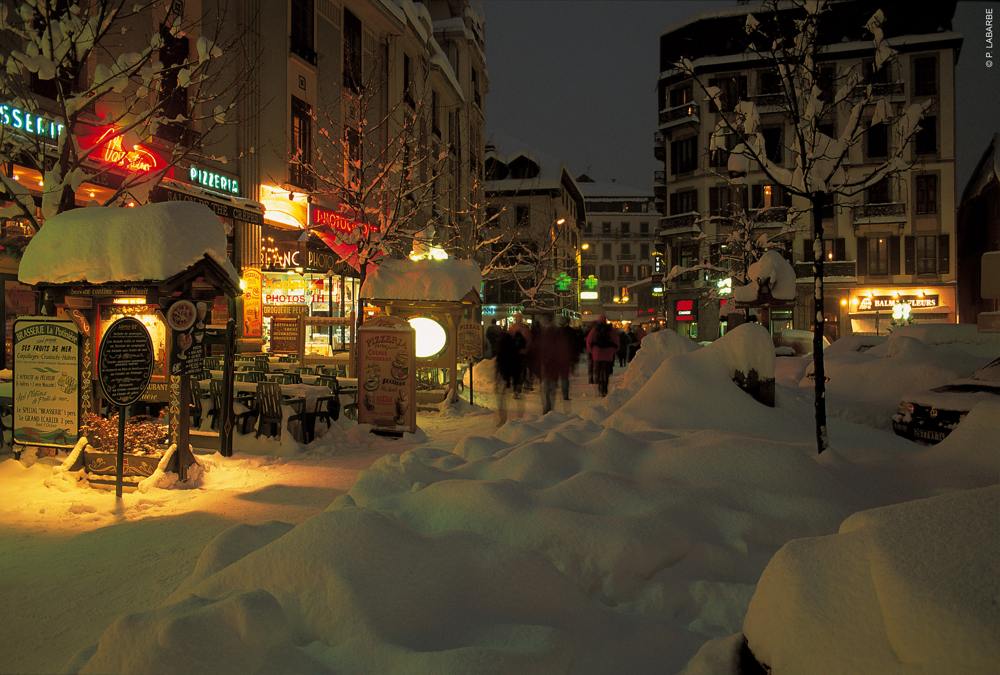 We based ourselves in the newly – and very tastefully – refurbished hotel La Chaumiere Mountain Lodge (www.chaumierelodge.com) run by Finnish couple, Tarja and Petri Nordström who have added a touch of simple Scandinavian style to this sporty home, a short walk from the main high street.
It's also a stone's throw from the bus and train stops, but the lovely Tarja helpfully stepped in as an unofficial chauffeur!
Come high season, Chamonix will be buzzing, of course, but it's a year-round mountain town and even before the slopes were all open, it was already full of skiers impatient to get the party started.
My previous trip, more than 12 years earlier had been as a novice, as green as the slopes I was confined to. So, while Le Tour, Brévent and Flégères would have to wait till another time, there was more than enough snow to keep us happy for a couple of days.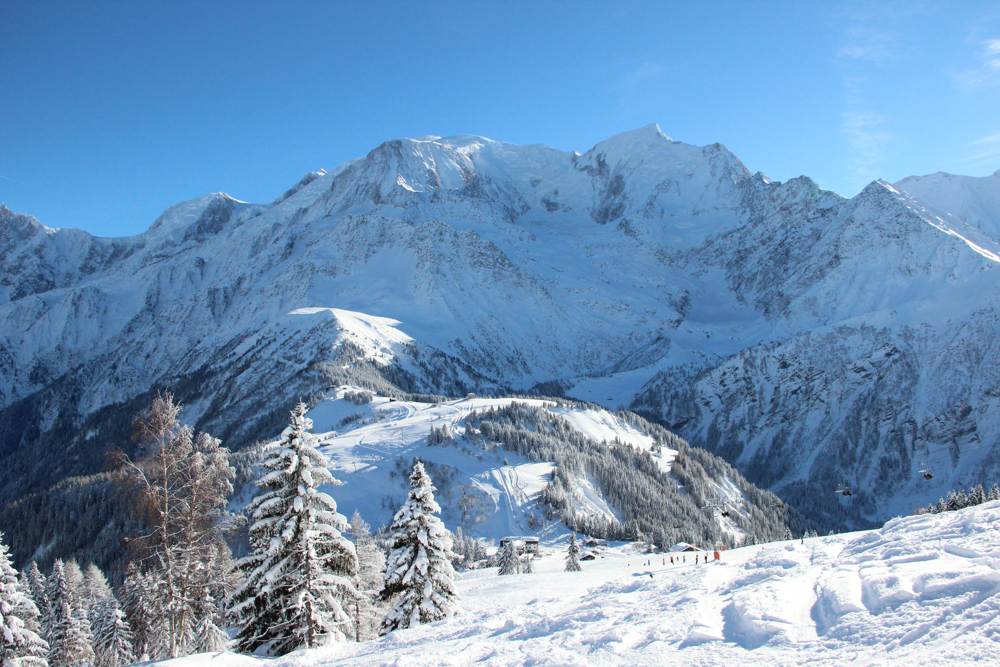 And, sure enough, the next day we get our timings right and head up the valley to ski the neighbouring village of Les Houches (which for reasons I've not been able to fathom, is not on the Chamonix Mont-Blanc ski pass).
It's not all open yet, either, but no matter. There's masses of snow and we have a blast, playing on and off-piste – at this stage, there's little difference. And despite this being practically the only snow in town, it's not too crowded either. Fresh tracks are easy to make and the snow is light enough that you can throw up some pretty powder showers.
There's plenty of winter to come to pack in the big mountain runs. For now this first taste of what will turn out to be a vintage season in the Alps has worked its magic. We time our descent right and a bus is waiting at the bottom. We squeeze aboard and head back into Chamonix to the bar down the road from our hotel, Le Brévent at Le Gite Vagabond bunkhouse, where they serve mulled wine by the half-pint and have the football scores on the telly.
It's already a firm favourite. Later we dine on tartiflette and other local specialities in the authentic Savoyard restaurant, La Calèche (www.restaurantcaleche.com). This is an amazing place filled with mountain and ski bric and brac and memorabilia. And the food is delicious!
Hot wine, hot food and great snow. It's just what the body and soul needs when it's grey and murky and ahead lies Christmas shopping and Network Rail apologies.
If the snow hits the Alps early this winter, be sure you do too.
For more information on Chamonix ski resort and a free 7-day weather forecast visit Snow's Chamonix resort guide page