Paddy Graham is Britain's top freeskier. Hailing from Sheffield, Graham learned his trade on the dry slopes of Sheffield Ski Village, before moving to Innsbruck in Austria.
There, he co-founded the skiing collective Legs of Steel—known for combining creativity and heavy metal soundtracks with a sense of humour. In their 2017 film Same Difference, Paddy jumped off the largest freestyle ski jump in history—built over four weeks and comprising a full 100,000 cubic metres of snow.
Here, he talks us through the mindset and mentality needed to thrive in the world of elite skiing, and gives an exclusive on what's coming next. 
SNOW: You've made a career from skiing off huge jumps. What led you there?
Paddy Graham: Part of my love for big air came from the UK and dry slope skiing, where the facilities are really limited. As I progressed onto real snow in the Alps, the jumps were really intimidating at first, so it felt quite daring to try them. Now, I really like it, the speed and precision you need. But I think it all comes back to that background—it's often what you don't have that you want to try the most.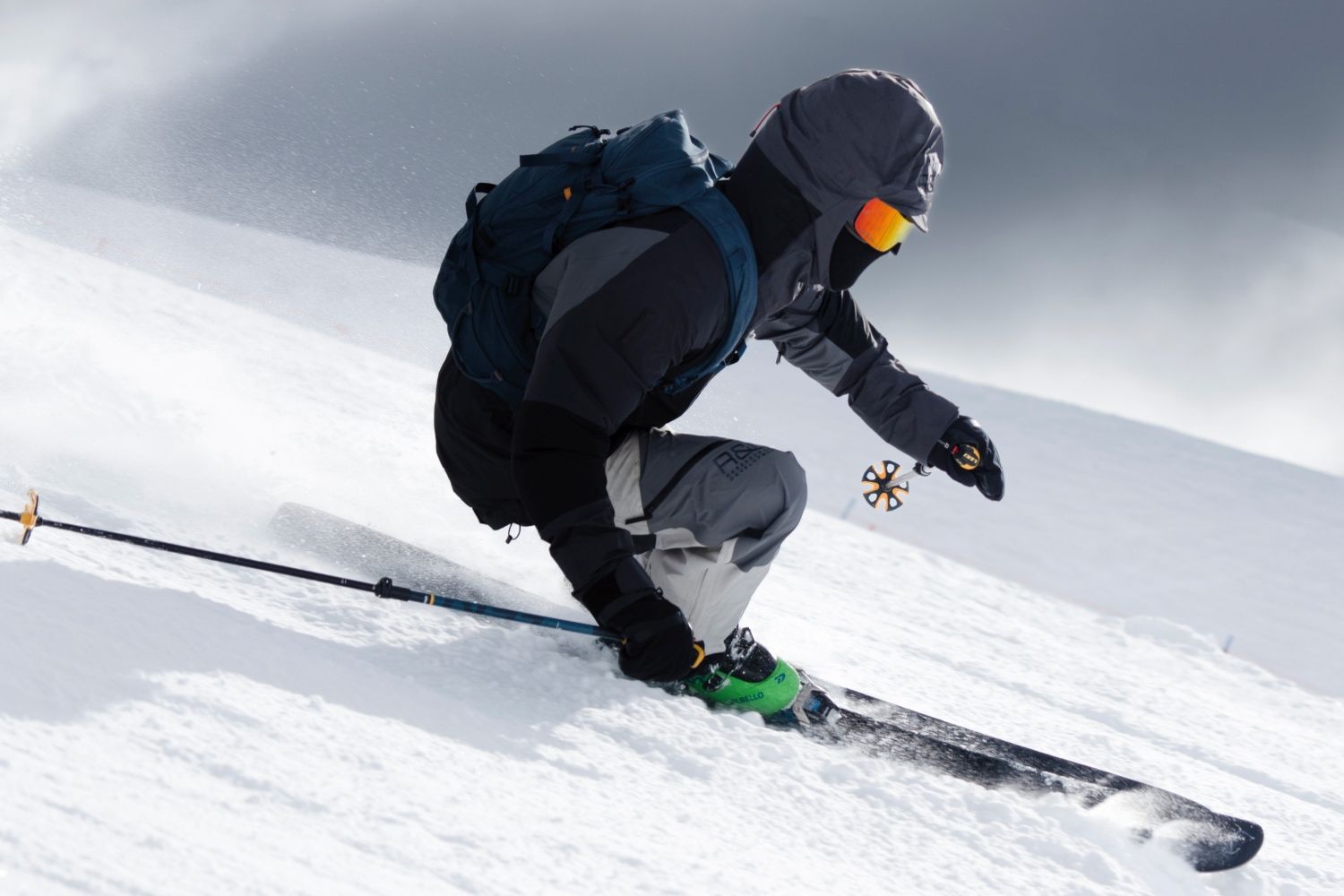 S: To the casual observer, your job seems pretty extreme. Do you see yourself as a risk taker?
PG: We're not stuntmen. You train for all of the jumps you do. The fundamentals of doing tricks come from using trampolines to build that aerial awareness and know how your body moves and the capabilities of it. So if you do a backflip and you see the landing coming sooner than you thought, you'll be able to tuck up and pull your feet around, for example. You don't just go to the mountain and hit the biggest jump you can find.
Off skis, I've dabbled in mountain biking, which I thought was very scary because it feels like skiing, but it hurts a lot more when you crash. And I do a little bit of rock climbing, which I enjoy, but I really don't like heights. So I spend most of my time on a road bike. The speed element is there, but it's still definitely not something you want to take chances on either.
S: Are people surprised when you tell them you don't like heights?
PG: I've not told that many people. When I go skiing I know what I can do, and I can control that. When you go climbing, you have the security of a rope and everything, but you're still trusting that piece of equipment. I'd stay well clear of something like paragliding.
S: You've lived in Innsbruck for over a decade now. What is it you love about it?
PG: Initially it was having a city in the mountains. It's not seasonal. Whenever I had done a ski season before, you'd be in the ski resort, and as soon as the lifts closed, it would be a ghost town.
With Innsbruck it's a little bit different, because there's always stuff happening. It's also quite central. You can get to hundreds of ski resorts within two hours of driving or on the train, and it's not far to get to Italy or to Switzerland. Also the summers are amazing. That's a really nice thing to experience in the Alps as a skier as well.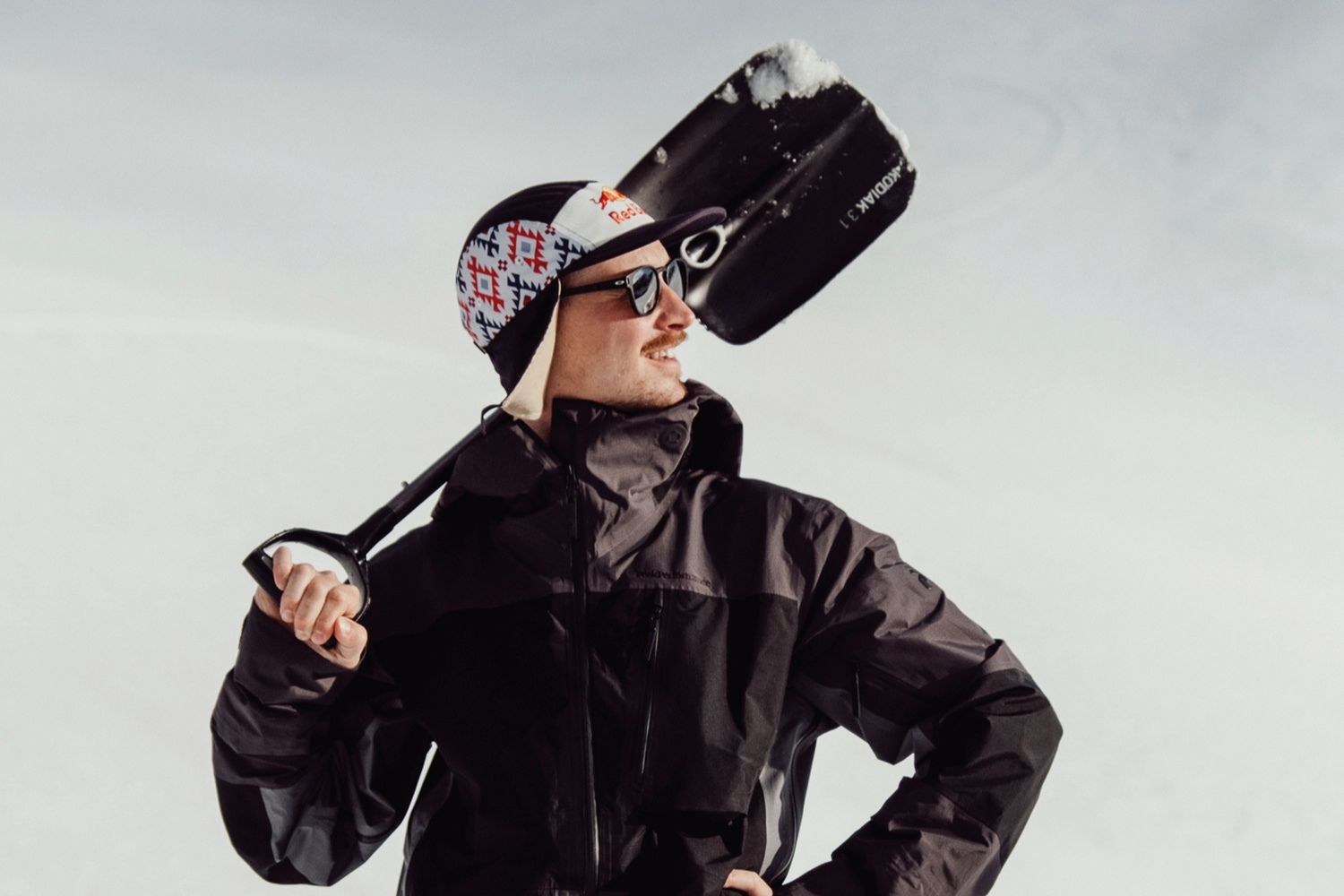 S: We hear you've got an exciting new project brewing?
PG: Yes! I came back from an MCL injury at the start of the season to do a session in April at a spot in Kitzsteinhorn, and I have a friend [Tom Ritsch], who is a local in that area. There's a jump spot there in the back country that we hit last year, this beautiful natural mound in the middle of a valley.
We went back in the spring to build a jump that we're going to use for an event in November. It'll be a backcountry event called Ritsch's Roll, with a live stream and a huge lineup of athletes—basically, skiing a backcountry big air event, which kind of hasn't been done before.
We're really excited, especially to just ski with the athletes that are coming. Tanner Hall is coming, who is a real legend. He's one of the pioneers of freeskiing, and he's still out there pushing the sport, and just to bring an event to the community and the viewers which isn't a FIS event or the Olympics is great. It's a nice bit of core skiing.
Follow @paddygraham and @thelegsofsteel for details of the livestream.