We all have our reasons for going on a ski holiday, from the love of gliding down snow-covered mountain landscapes, to laughing with friends over an end-of-day beer, to making unforgettable memories with the ones we love.
The 21 resort villages of the Isère French Alps have it all covered. From the big names of Alpe d'Huez and Les Deux Alpes to smaller more intimate destinations such as Les 7 Laux you'll find an Isère ski resort for you.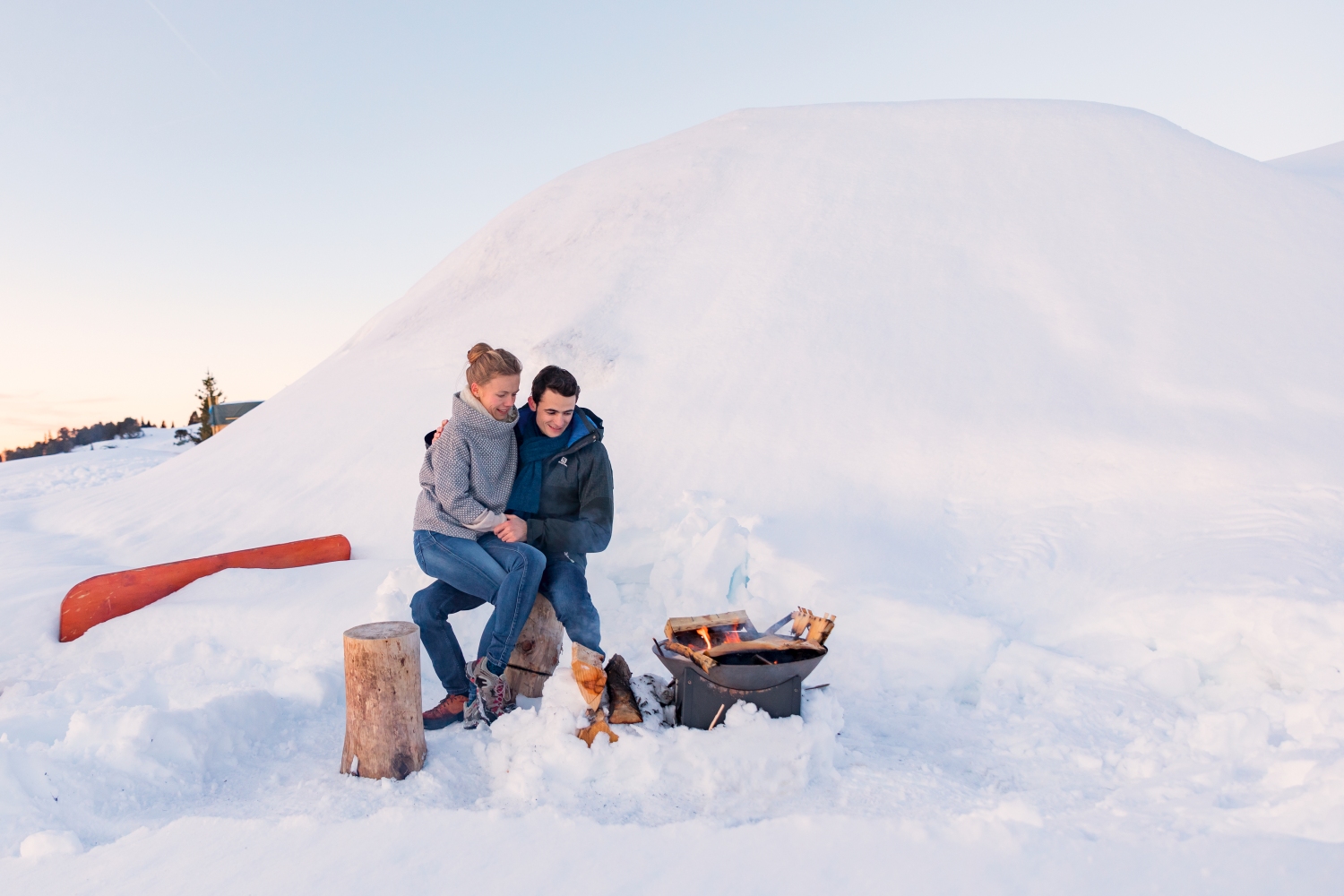 Isère is... for couples
There is no need to choose between a holiday filled with winter sports or a romantic weekend away. Come and explore six resorts in the Alps where you can enjoy private time as a couple.
The resorts of Alpe d'Huez, Les 2 Alpes, Vaujany, Chamrousse, Les 7 Laux, and Villard de Lans-Corrençon-Corrençon will open their arms to give you the skiing holiday of your dreams with cosy accommodation, candlelit dinners, moments of relaxation and out-of-the-box activities.
Depending on which fancy takes you, you can stay in luxury hotels, such as the Hôtel Les Grandes Rousses in Alpe d'Huez, the Chalet Mounier in Les 2 Alpes or the Hôtel du Golf in Corrençon; or in prestigious residences, like the ski-in, ski-out Les Granges in Les 7 Laux or La Perle de l'Oisans in Vaujany; or in the authentic and cosy guestrooms located in the heart of the resort or a bit further away in the surrounding villages and hamlets.
The big hotels all have superb restaurants, such as L'Espérance in Alpe d'Huez, Le P'tit Polyte in Les 2 Alpes, and Le Palégrié in Corrençon to name just a few. However, these resorts also have excellent smaller eateries for enjoying a romantic dinner, like Le Chalet in Chamrousse or Les Paletières in Les 7 Laux.
Les 2 Alpes, Alpe d'Huez and Vaujany resorts have extensive high-altitude ski terrain, with slopes to suit all abilities, providing stunning panoramic viewpoints over the surrounding peaks and valleys.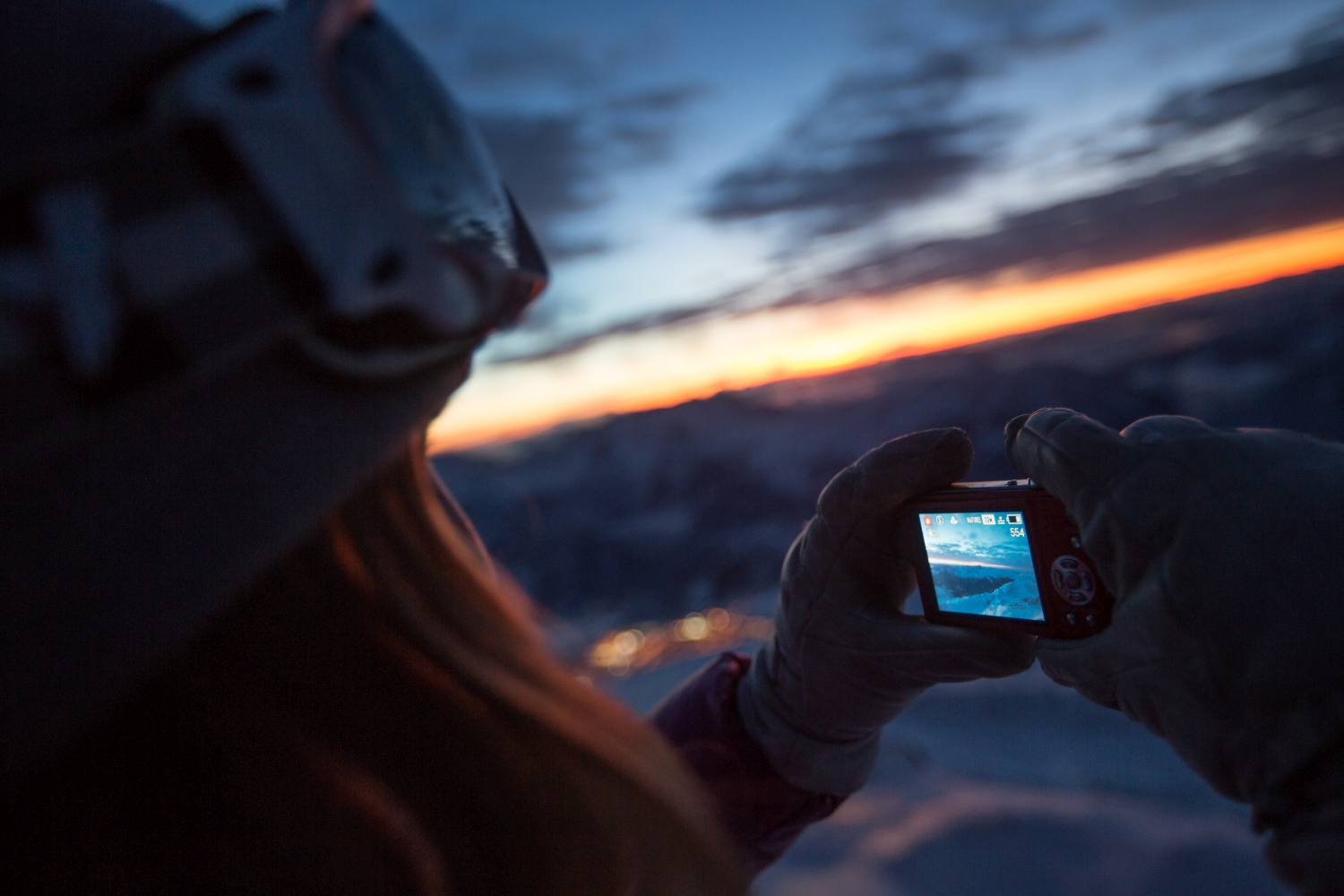 Intimate slopes
Les 7 Laux, Chamrousse, and Villard de Lans-Corrençon resorts have a more intimate feel that will delight couples looking for peace and quiet and the chance to get away from the crowds.
For unforgettable memories, try night-time or twilight skiing, take a paragliding or hot air balloon flight, go for a ride in a dog sled or a horse-drawn sleigh, and take a trip in a tracked vehicle and explore the ski area, as well as many other activities that will blow you away.
And to soothe tired limbs from days spent in the fresh mountain air, couples can take advantage of the many relaxation packages on offer in the spas and wellness spots at these six fantastic resorts.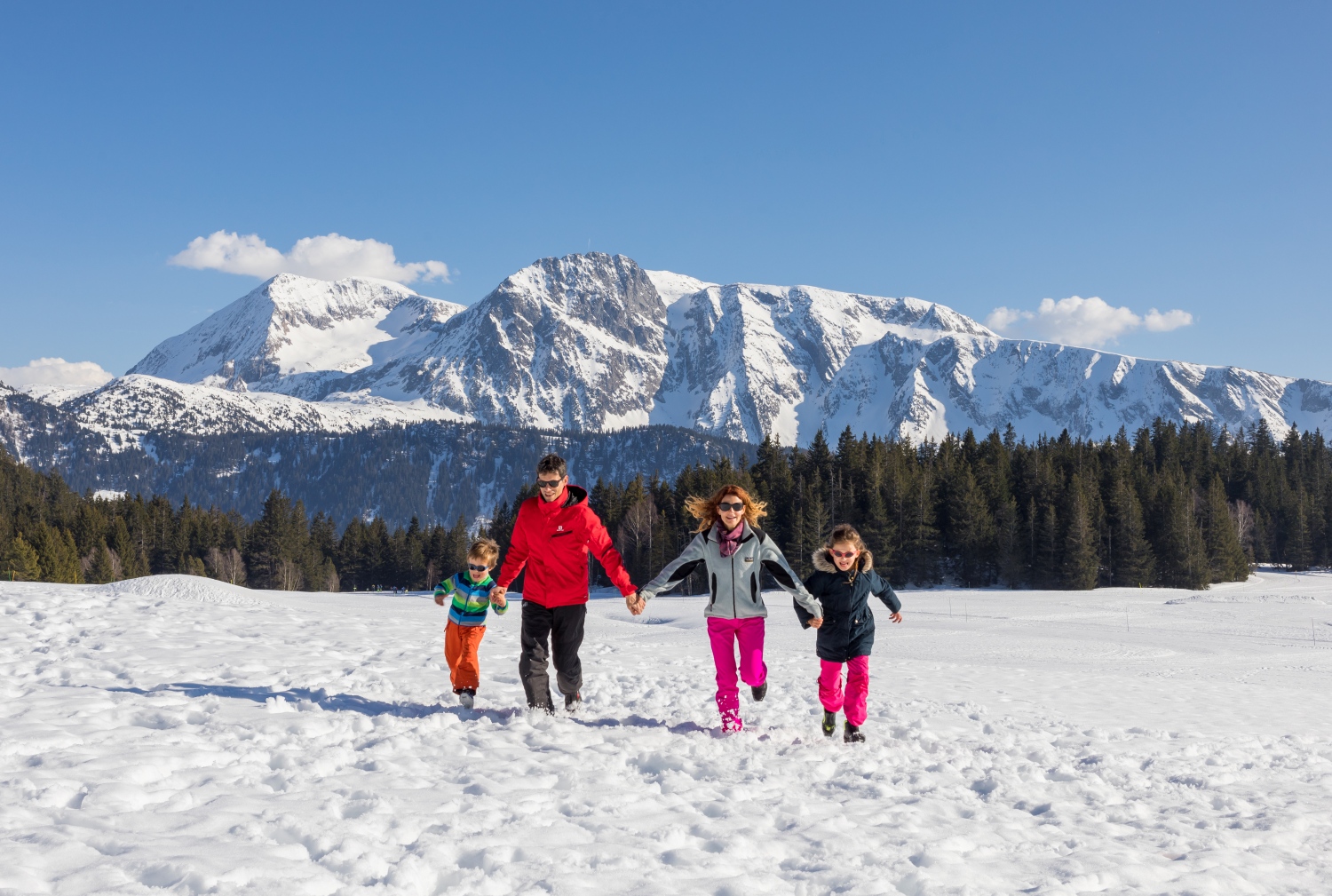 Isère is for... families
Looking for the ideal destination for a family ski holiday? France's Isère region has all your needs covered, with its five Famille Plus Mountain resorts: Les 2 Alpes, Alpe d'Huez and Vaujany, in Oisans; Chamrousse, in the Belledonne range; as well as Villard de Lans/Corrençon, in Vercors. All of these resorts are less than two hours' drive away from the Grenoble Alpes Isère airport. The Famille Plus marque is your guarantee that the resort knows how to cater for families with shops and amenities on-hand, and of course activities suitable for the whole family.
Whether you arrive as a small family or with a large extended family in tow, you will find a chalet or hotel that's right for you. You'll be assured of a wide choice of childcare facilities and clubs to take care of your children, leaving you free to enjoy the kind of skiing you love.
At Isère's Famille Plus Mountain resorts you can introduce your children to the ski slopes at a very young age. Not only do these resorts have some easy nursery slopes on offer, but there are also some fun activity areas that the children will love! For example, at Villard de Lans/Corrençon, you can take your children to the Hameau des Rambins, a mountain village which has been specially designed for children to learn how to ski through games.
For skiing lessons, the ESF ski school instructors are on hand to help you. Some of them work in partnership with specialist educators and childcare professionals. In Vaujany, your little ones will have a great time at the kids club - building an igloo, and going on snowshoe walks.
And these ski resorts offer special family discounts so that the whole family can ski together.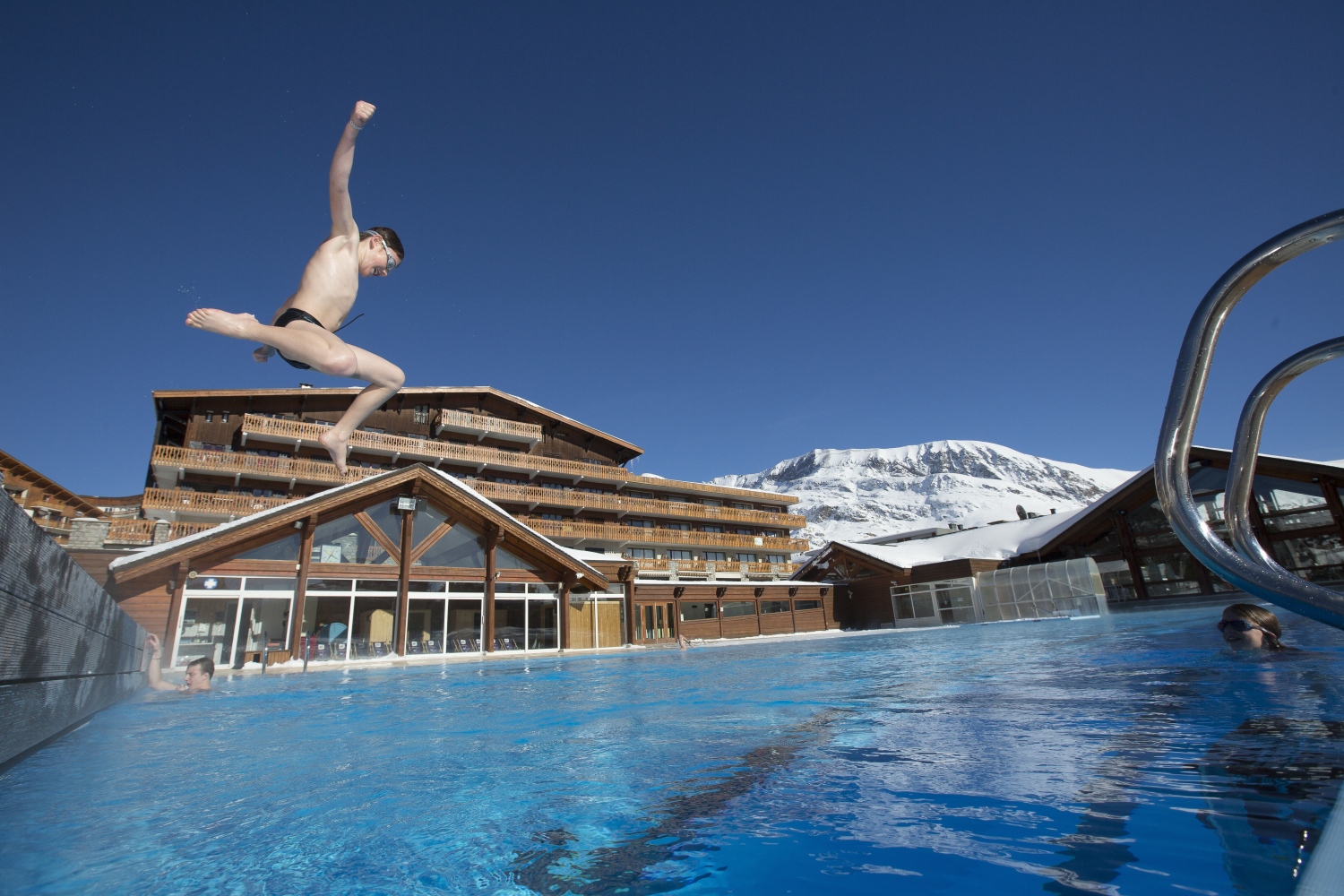 Fun family activities
Other than the slopes, there are plenty of lively family activities on offer, including traditional winter favourites such as sledging and ice skating. At Les 2 Alpes, you can have a twirl on the ice-rink or visit an ice cave at 3,400m. In Villard de Lans/Corrençon, children aged 8-12 even have their own biathlon attraction.
If the weather closes in, you can try out the indoor activities. In Alpe d'Huez, you will find the Palais des Sports et des Congrès complex where you can take part in climbing, archery or mini-golf. Restless youngsters will also enjoy the trampolining park at Villard de Lans / Correncon or the Warriors 3600 laser game at Les 2 Alpes.
Other great moments to enjoy as a family are the festive celebrations. The Fêtes de Chamrousse is always a big hit with all ages. Admire the torchlight parade down the slopes while sipping on some mulled wine or hot chocolate.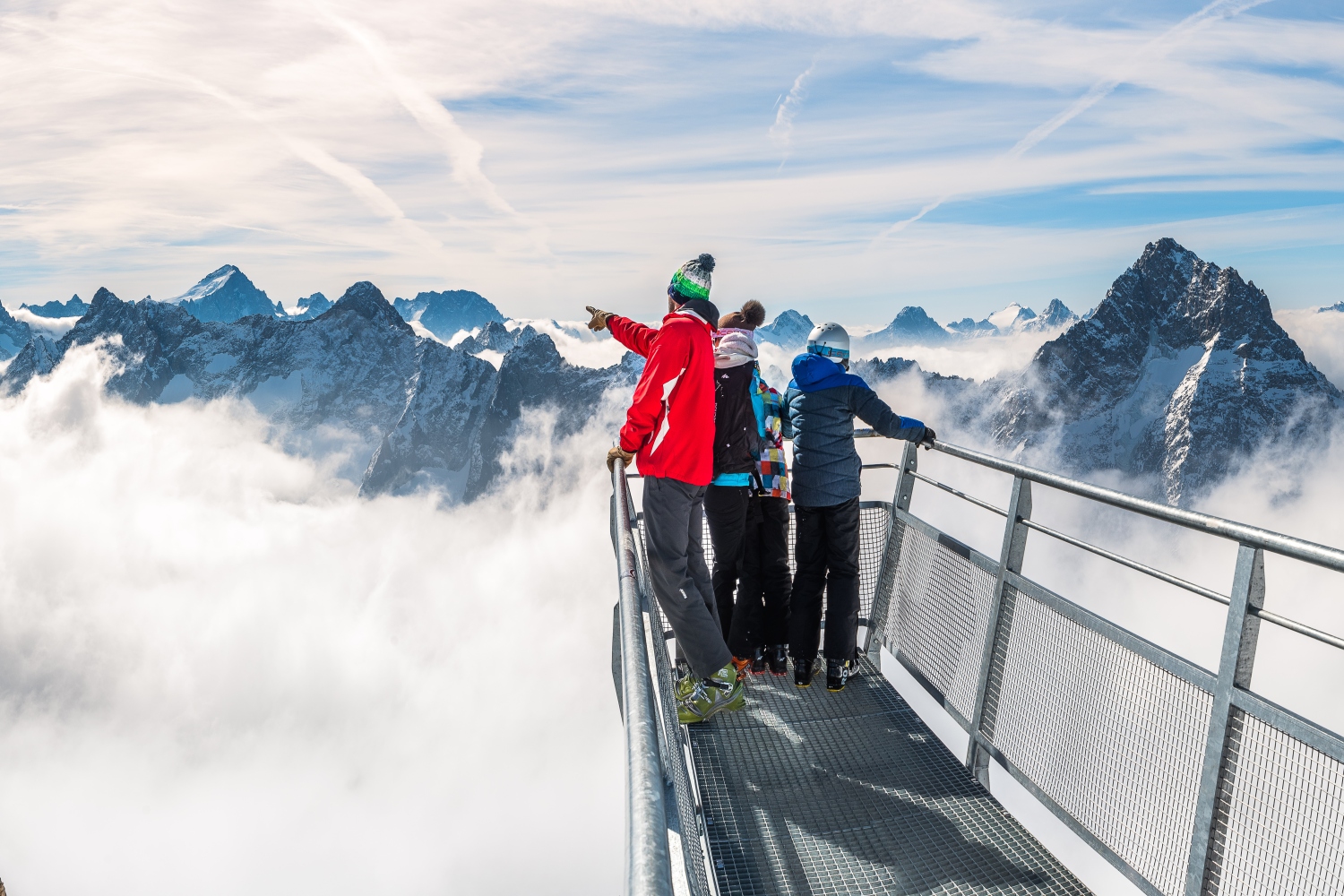 Isère is for...friends
Friends can turn a ski trip into one big party, so if that's your plan, look no further than Les 2 Alpes and Alpe d'Huez this season. The two biggest resorts of the Isère region have everything you need for the perfect ski holiday with friends?
 Partying in Les 2 Alpes
Renowned for being sporty, dynamic, and trendy, Les 2 Alpes welcomes everyone who enjoys board sports and partying, and you can enjoy a range of skiing from beginner slopes to a freeride area.
Les 2 Alpes also has all the amenities that you need for your trip. You will find a huge selection of hotels, chalets and residences. Check out The People Hostel, a next-generation youth hostel that is excellent value for money. 
There is also plenty of choice for going out and having fun as the resort has 70 restaurants, 25 bars, 3 nightclubs and dancefloors on the slopes! You are sure to enjoy the party atmosphere on the slopes at the Umbrella Bar, the cocktails in Chamois, the iconic Pano Bar, Polar Bear Pub, atmospheric L'Avalanche and the warm British welcome in Smithy's Tavern.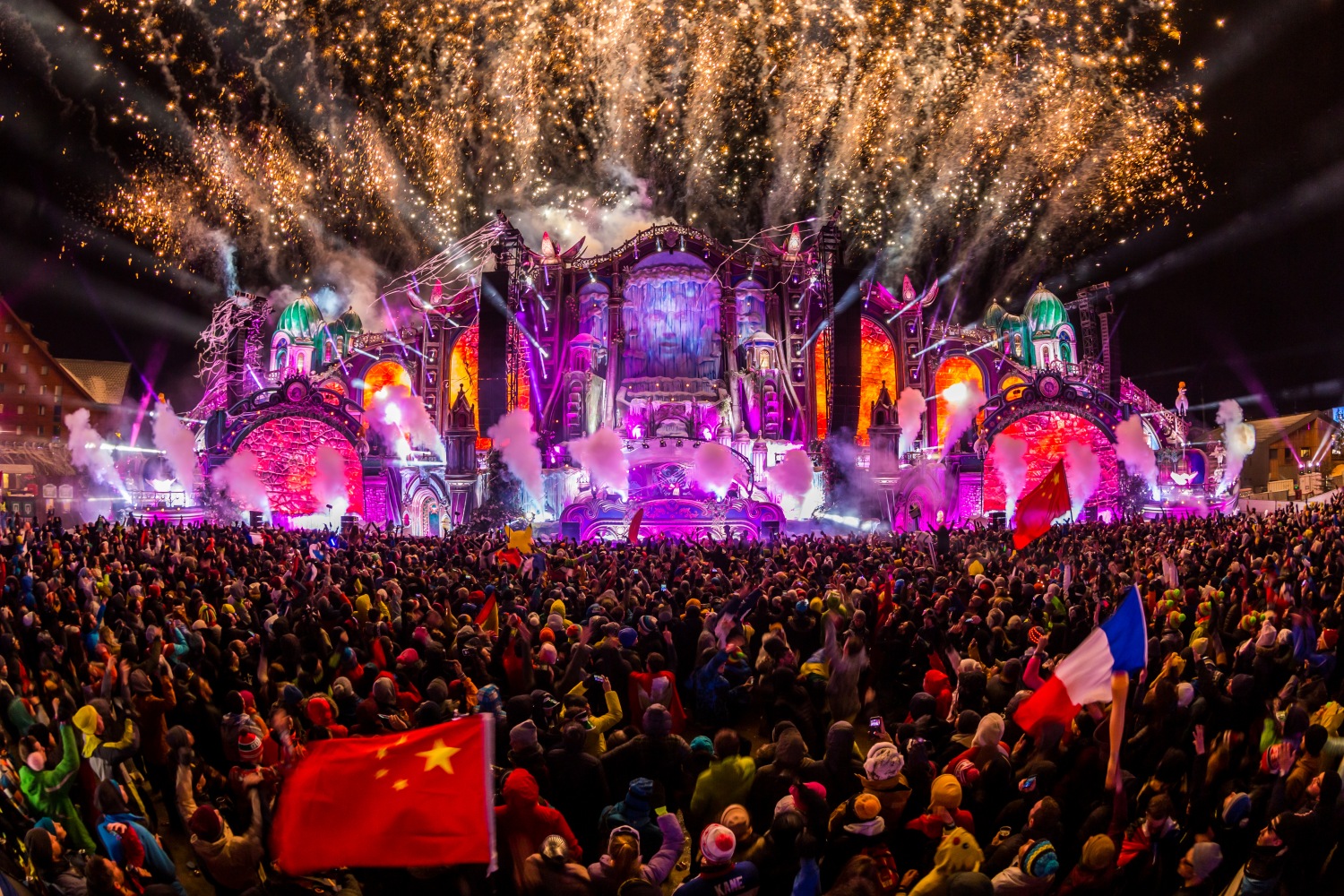 Apres ski heaven in Alpe d'Huez
In Alpe d'Huez, the atmosphere is just as festive. The Tomorrowland Winter festival of snow and music will be returning to Alpe d'Huez in 2023 for the long-awaited third edition – scheduled to take place from March 18-25 2023.
And there's plenty more to enjoy - after a day spent exploring this incredible ski area or challenging yourself in the snow-park, the apres begins! Pop into La Folie Douce or one of the resort's many other bars: Underground, the 'place to be' for its happy hour, live music, and screenings of sports matches; Smithy's, where they combine fusion cooking with incredible DJ sets; and the O'bar - the oldest bar in Alpe d'Huez - a cosy, friendly pub that serves cocktails. 
Easy access
With its international - but human-sized - airport, as well as road and rail links to major European cities, the Grenoble Alpes Isère airport is ideally located as the perfect gateway to Isère. Transfer times are short - just two hours to the main resorts, but as little as 30 minutes to many smaller ones. There are direct flights to Grenoble from many UK regional airports.
And if you'd rather ride the rails to resort, Isère is one of the easiest ski regions to reach by train - it only takes three hours to get to Grenoble from Paris, and just over two hours from Geneva. 
To learn more about this region, go to alpes-isere.com