This is the moment. The one that defines your day. The moment where you stand poised at the top of an untracked slope above a deserted valley, knowing that in the next few minutes you can expect a glorious descent through beautiful powder that flies from your skis in wispy trails that disappear into the breeze.
On the B of Bang…
Our guide Antonio's grin is wider than his snowboard, as he leads the way down through the first of several deep powder fields stretching into the distance off the back of the 2,656m Tuc de la Llanca. It's an explosive introduction to Baqueira Beret and, of course, he neglected to mention the short but gaspingly steep uphill hikes in between, which have me entreating him and my Dutch comrades to "save yourselves and go on without me."
But the downhills are blissful reward, with the added bonus that at the bottom lies lunchtime. And we're in Spain, so Estrella beers and tapas are soon in hand, being joyfully savoured while I get my breath back.
Baqueira Beret barely flickers on your average Brit skier's radar, but with 155km of slopes it is actually the largest resort in Spain, having celebrated its 50th anniversary in 2014. It lies in the Val d'Aran, a valley unique in the Spanish Pyrenees in that it faces north, turning its back to Spain and gazing towards France. Baqueira (rhymes with Shakira) is surrounded by peaks reaching 3,000m and is unique in having an Atlantic climate that ensures snowfalls all winter long.
It was also a gateway into neutral Spain during the Second World War, when the French Resistance smuggled 20,000 Jews along dizzy goat tracks to safety.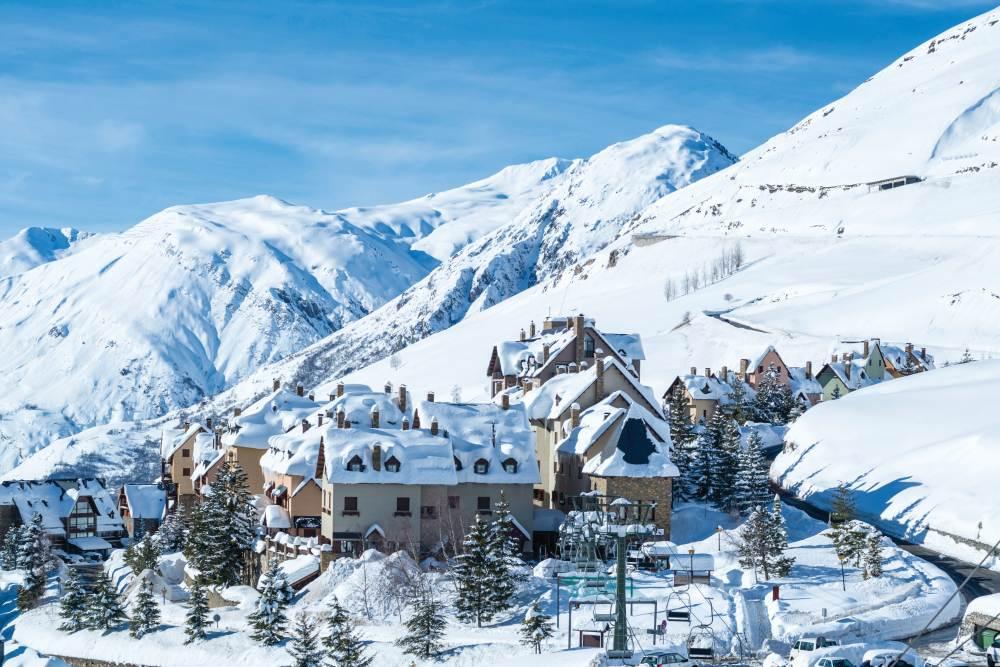 Skiing here is quite unlike skiing in the Alps: for the most part it's cheaper, though Spaniards complain that it's more expensive than other Spanish resorts. But here you'll find exquisite Catalan and Aranese cuisine, served in a countless bars, cafes and restaurants; authentic mountain villages with much more charm than the resort itself; and a warm, welcoming culture, with its own very-much-alive Aranese language, houses built of stone, slate and wood, and beautiful Romanesque churches.
Baqueira Beret is also fit for a king – literally – being the ski resort of choice for the Spanish royal family who have their own winter home here.
Admittedly it's not the easiest of places to get to. It's a three-hour drive from the nearest Spanish airport, Barcelona (or two if you end up with our taxi driver!). But fly to Toulouse on the French side of the Pyrenees, and it's little more than one hour's drive away.
Its many long pistes are wonderfully smooth and fast – helped by being double groomed, first at 7pm and again at 1am. To test their smoothness, we ski the top to bottom run from Cap de Baqueira at 2,500m back to the resort base, a drop of 1,000m, in just four thigh-burning minutes.
That's the thing with skiing a new resort with a couple of youthful, gung-ho ski writers and an irrepressible young guide slash snowboard instructor. You don't dare hang around or you might get left behind.
I'd been keen to ski Baqueira Beret since a couple of winters ago, when, while much of the Alps was weathering a lean spell, resorts on both sides of the Pyrenees were experiencing record dumps, with BB posting some of the best weekly totals of any European resorts. And Spain is very definitely not France – it's way more relaxed, even if your conditioned mind does keep trying to speak French.
The food here is something else, though. It has French influences: for example the patés, and some desserts such as the crespèths, also called pasteres or pescajus, come very clearly from across the French border.
But Aranese cuisine has its own personality and is strongly influenced by the climate. The intense cold in the winter calls for soups and stews, with the best example being the famous olla aranesa (Aranese pot) – flavoured with haricot beans, chickpeas, ham, pork and chicken.
Plan of attack
It turns out our first day in resort was to set the tone and pace of the rest of the trip. Blinking in the bright sunshine outside our hotel – the comfortably 4-star Bassibe – after an early breakfast, we clatter into the courtesy minibus, and clatter out again barely a minute later at the two-person chair rising up to the sunny Bosque plateau, where the ski schools and nursery slopes are laid out on the gentler Baqueira terrain. From there we hop onto the long Mirador chair which takes us just below the Cap de Baqueira for our first, whizzy runs.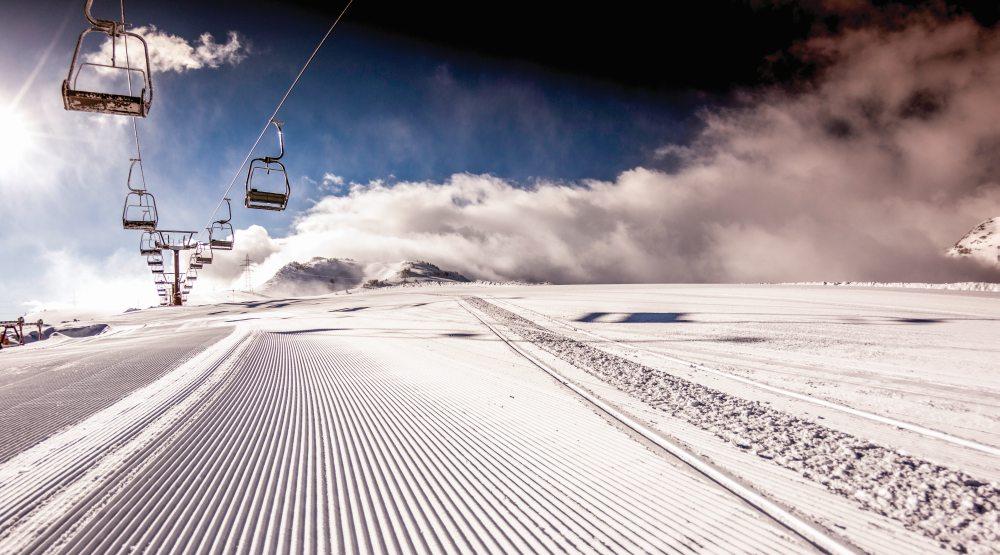 We scorch down some beautiful reds on the sunnier flank of the Baqueira hill, before heading over to the second of BB's three ski areas – Bonaigua. This quieter mix of blues, steepish reds and some outlying blacks is a great place to go if you don't want the crowds. It's also where Antonio leads us up the drag lift to Tuc de la Llanca, followed by a short climb into that fabulous powdery backcountry terrain. Discovering virgin snow anywhere is a delight, but finding it a few days after the last snowfall, and yet still in beautiful condition is a rare pleasure.
City break
After the slopes close, we are left to our own devices, with most of the hospitality offered to visiting ski writers being focussed around the scene of the prestigious FIS World Snowboard Cross Championships taking place at the resort's third ski area, Beret.
So that gives us a chance to grab a taxi for the 20-minute drive to Vielha, the Val d'Aran's main 'city' of 4,000 residents. Bustling enough in winter, in the summer this is the principal hub for a huge range of mountain activities that take place in this wild landscape, from hiking to mountain biking, and climbing to white-water rafting.
Vielha has a couple of museums, pretty churches and a river running through the centre. But we are interested in one thing only – tapas. I love proper tapas bars – the ones where all the dishes are ranged over the bar and you take what you want, saving the skewers so your bill can worked out at the end. Fresh, spicy, tangy and surprisingly cheap – there's no better way to eat.
And the best thing – no-one in the crowded bar is staring at or poking their phone. Everyone is… talking! Lively, animated, happy conversation.
And no 'oompah' or cheesy Europop either. Though if you do crave the more traditional boots-on après entertainment, head to the Drinkery Montarto on the bottom floor of the Hotel Montarto in Baqueira's base area. You'll find everything you're looking for there.
Day two, alas, sees the clouds descend, so we largely stay on the main Baqueira runs – but the low light didn't stop my fearless Dutch friends from careering down everything at breakneck speed. Made up of mostly wide, deserted pistes, queuing here was almost non-existent. Here too Antonio showed us the 'por otra vez' main freeride area over the edge of the Luis Arias and Passerells black runs. It looked wild and exciting, but very, very steep. Another of Antonio's favourite places to spend time.
For après entertainment we nab a guide to take us to the quaint village of Baguerge – at 1,800m the highest town in the Val d'Aran. Our destination is a farm run by two brothers who make, amongst other delights, a goat's cheese, infused with rum, cognac and vinegar, all rubbed in by hand. You won't find it in your local Tesco, or even your local Waitrose. I actually doubt it makes it out of Baguerge, as a steady stream of locals seem to be buying the lot.
Returning to BB we call in on one of the many Romanesque churches dotted around the region, beautiful old buildings steeped in history and culture – and many registered as UNESCO World Heritage sites. Dim and atmospheric inside, these are typical of the region, and quite unlike anything to be found in purpose-built Alpine ski resorts.
Our last day highlight is the final round of the snowboard cross championships which we watch from the VIP press area around the finishing bowl. 'Harum scarum' about covers this frenetic sport, with multiple falls and collisions – and, I think, a local winner (though it was hard to be sure). No wonder it's a Winter Olympics hit.
But before that, with many visitors gathering around the snowboard cross course we explore some quieter Beret slopes in hot spring sunshine – dashing down some glorious fast reds off the Tuc de Costarjas and the Tuc de Dossau. Pick of the runs for me is an exquisite black Antonio showed us at the top of the Saumet drag lift. "You will love it," he promises, as we pole it up to the brow of a dazzling small, hidden valley. Short but steep, with wonderfully grippy snow, and a delightful fast run out, it was one of the most enjoyable runs I've ever skied.
I have heard very few British voices in the few days I've been there – and watching a France v England rugby match in the hotel TV lounge is an odd experience. I'm the only Brit there amongst many French – somewhat different to what you'd find in the bars of, say, Meribel.
So, definitely come to Baqueira Beret for a ski experience that's a world away from what you'll find in mainstream French resorts . If you want the quicker transfer, definitely travel there via Toulouse. Come in the spring though and you can make the three-hour transfer from Barcelona work by combining your skiing with a few days warming your bones and spirits in the Gaudi-wonderworld that is the Catalan capital. What's not to like?
SNOWHOW
Flights
Barcelona (340km from Baqueira Beret), via Easyjet, British Airways, Monarch, Ryanair, Iberia, Vueling and others; Toulouse (166km)

Airport transfers
Arrange through the resort. Barcelona-Baqueira Beret 3 hours; Toulouse-Baqueira Beret 1 hour
baqueira.es

Train
Neares trains are at Montrejeau, France (60km), and Lleida, Spain (170km)

Where to stay
We stayed at the 4*Hotel Chalet Bassibe
Where to eat & drink
Restaurant 5J Grill, Baqueira – superb Iberian ham and Iberian steaks cooked on the grill; Pla de Beret Restaurant – good value mountain cuisine; Moet Winter Lounge, Baqueira – tapas and champagne!
The skiing
£186 for six-day ski pass. Uncrowded, well-groomed pistes spread over three main ski areas – Baqueira, Beret and Bonaigua - well served by mostly modern mix of chairs. Good backcountry/freeride over the back of Tuc de la Llanca and off Cap de Baqueira
baqueira.es
The town
Baqueira Beret is a purpose-built ski resort with sympathetically designed hotels, bars and restaurants, just 14km from the region's main town of Vielha – an authentic, Pyreneean mountain town.
Take the trip
Pyrenees Experience offer heli-skiing, ski touring, snowshoeing and guided ski safaris, with luxury accommodation and travel arranged.