It's 11am and definitely time for coffee. We unclip from our skis, shake the light, fluffy snow from our jackets and head into the warmth of the delightful 'Refuge Les Arolles' with smiles as wide as the panoramic mountain views from the restaurant's terrace. Over large mugs of steaming milky coffees and chocolat chauds, we marvel at the view of the Mont Blanc Massif as we reflect on the quality of the knee-deep, crowd-free skiing we've had so far in this sweet Savoyarde secret spot.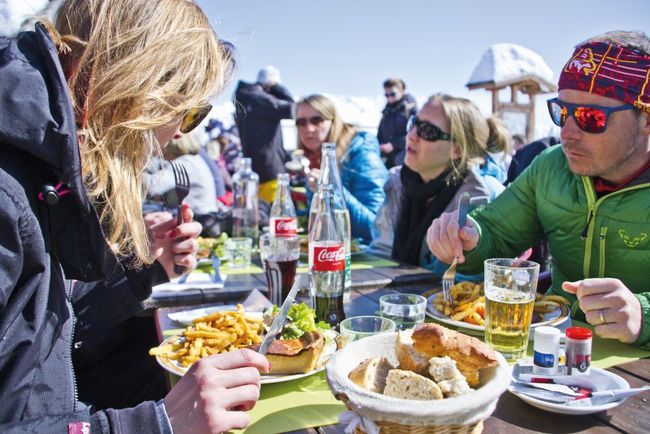 This is our first morning in the traditional mountain town of Arêches-Beaufort and we're simultaneously surprised and hooked by the authentic local vibe, potential for fresh tracks and extraordinary snow. We're already aware that we've stumbled upon something truly special and texts arriving from Chamonix-based friends further compound our feelings of good fortune.
Just a stone's throw away the situation couldn't be any more different. As is often the case following a big snowstorm, the lifts are yet to open as the pisteurs put in the hard yards to secure the mountain. The jostling crowds are becoming increasingly agitated and tensions in the queue are mounting. We reply with best wishes for a speedy resolution and get on with our mission in hand – to explore more of this most sparkling hidden gem.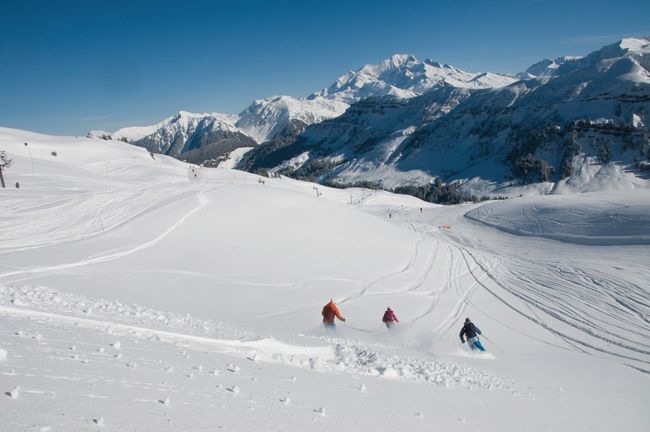 When you consider that Arêches-Beaufort is situated within easy reach of Chambery, Geneva and Lyon and in the shadow of the Europe's highest mountain, it's truly amazing that it has managed to evade the glitzy glare of the mainstream radar. Almost every other town in the area with a mere hint of a Mont Blanc view has been swept up by second home owners from the UK or Geneva.
The influx of such wealth into these small alpine towns has had many obvious positive effects including job creation and huge investment in infrastructure, yet for traditionalists, the downsides are sadly equally there for all to see. These days anything and everything remotely connected with Mont Blanc comes with a cost – be that the volume of people in the lift line, the price of a coffee in a mountain restaurant or the increased traffic pollution.
Yet somehow Arêches-Beaufort seems to have evaded this shift. From the moment you arrive in town it is immediately evident that its history is still very much a part of its present. There's absolutely nothing fancy or modern about this place – the buildings are rustic, the shops are basic, the voices in the streets are all French, and the ski instructors are local farmers who take as much care of their clients as they do their precious herds of Beaufort cheese-producing cows. It's a simple place, a wild place, a town with real mountain heritage that quite evidently wants to remain within its roots.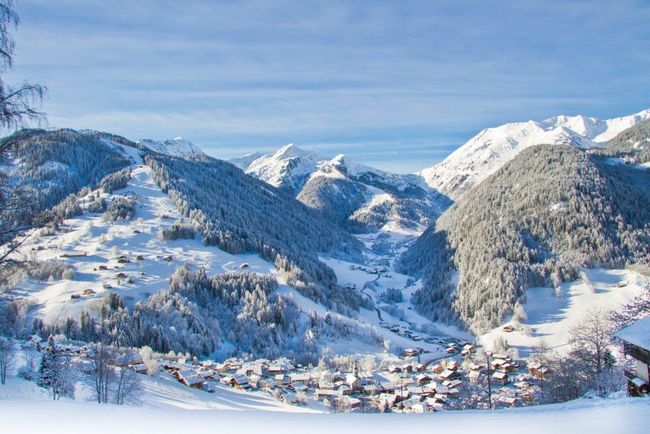 Nowhere is the sense of continuation more obvious than at the rustic yet charming 2 Star Hotel Les Ancolies which has been in current owner Ludovic Blanc's family since the turn of the 20th Century. Quiet, modest, welcoming and genuine, Ludovic and the hotel encapsulate the spirit of authenticity that Arêches-Beaufort still proudly retains. The vibe is the same just down the road at the local watering hole Chez Dédé – an unassuming locals' bar, Dédés is a calm yet convivial spot of microbrews and plates of saucisson.
It's hard to imagine change happening at any great speed here but with a bit of PR momentum, it could. Just over the valley in the Grand Massif for example, the face of the similarly rustic traditional alpine village of Samoens is set to change forever when the €100million, 930-bed 4 Star Club Med opens its doors in December.
For now, Arêches remains a genuine mountain town with a quite excellent ski area. There's 50km of skiing to explore over two main areas – Le Grand Mont and Le Planay – with 13 lifts, 31 pistes, three boardercross areas and two snowparks.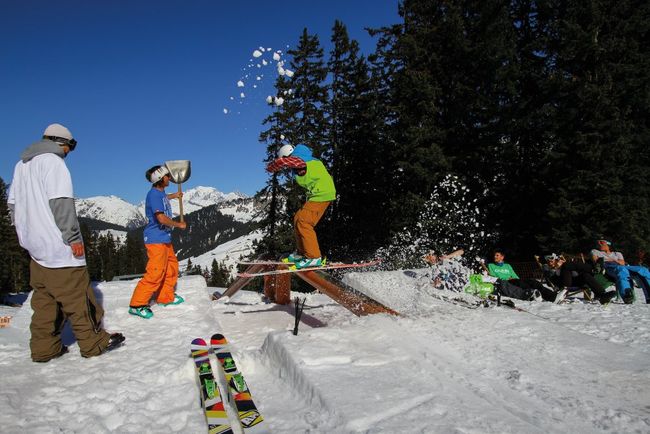 While the pistes are best suited to families and intermediate skiers (80% of the runs are blue or red), if you are partial to steep and deep powder stashes then you're in for a treat. Pro snowboarder Jake Blauvelt put the town on the international freeride radar a few years back in his 2014 film 'Naturally' and it's been quietly but slowly gathering a reputation as a powder haven in stormy weather ever since.
While the lift-accessed terrain is impressive for such a small town, it's the ski touring here that really makes Arêches-Beaufort special. With reliable snowcover, rolling summits, and minimal crowds, the Beaufortain mountain range is a paradise for off the beaten skintrack human powered adventures. While other resorts may have jumped on the backcountry bandwagon in recent years, ski touring has been the lifeblood of Arêches-Beaufort for generations. From wrinkled farmers to primary school kids, ski touring is almost as vital to this community's identity as its cheese.
Arêches-Beaufort is also home to the infamous Pierra Menta ski mountaineering race – the ski touring equivalent of the Tour de France held every year in the town since 1986 that involves two days and over 10,000m of hard fought peak bagging by some of the best skimo athletes on the planet.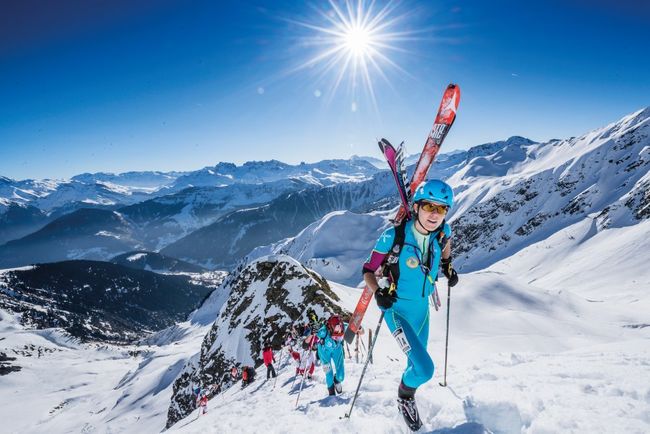 For mere mortals however, touring itineraries such as the 2,700m Grand Mont and 2,489m Pointe du Dard offer a fantastic day out for all experience levels with mega views and bang for your buck elevation drop when used in conjunction with the resort's lift system. Both are great options if you're on a week's skiing with the family but keen to get a quick backcountry hit.
If you're into ticking lists, bragging rights, stomping big air, or partying like a rockstar then please avoid Arêches-Beaufort . There are endless resorts to choose designed just for you. But if you crave a corner of calm where time has paused and the powder can be plentiful, then Arêches-Beaufort will be waiting for you, peacefully.
SNOWHOW:
Flights
Fly to Chambery, Geneva or Lyon
Airport transfers
Hiring car is best. Chambery Airport – 1 ¼ hours, Geneva and Lyon – 2 hours
Where to stay
Hotel Les Ancolies
or Hotel Les Christiania
Where to eat and drink
In town - La Table de Joséphine
In Hotel - Les Ancolies or L'Étoile
On mountain – Refuge Les Arolles
Ski pass
6 Days - Adult £133 and Child £113