It's Savoie's secret hideaway
Val d'Arly is undoubtedly one of the French Alps' great hidden gems. It's more relaxed and cheaper than the big names and, somehow, just 'more French'. Made up of four village resorts - Crest-Voland/ Cohennoz, Flumet/ Saint Nicolas La Chapelle, La Giettaz-en-Aravis and Notre-Dame-de-Bellecombe - Val d'Arly is a proper down-to-earth mountain community. No concrete apartment blocks here - instead you'll find old-style chalets and traditional family-run hotels – and you can even stay in a treehouse! Eat out at real country auberges serving local specialities, such as farcement - a savoury-sweet gratin made with grated potato - rissoles, fritters garnished with pears or quinces and then cooked in red wine, not forgetting Savoie's three famous cheeses - beaufort, reblochon and chevrotin.
It's dead easy to get to
Val d'Arly is ideally located on the boundary of Savoie and Haute-Savoie, just 25 kilometres from both the A40 and the A43 motorways. It's close to Albertville station (3hrs 40 mins from Paris) and several airports (one hour from Chambéry and Geneva, and just 1 hr 45 mins from Lyon-Saint-Exupéry).
There's absolutely masses to do as well as ski
You'll never be stuck for something to do: a host of new and traditional winter sports are well suited to the natural environment of Val d'Arly.
Try a downhill fat-bike run and descend over 700m in altitude - or you can set out on a night-time ride using headlamps.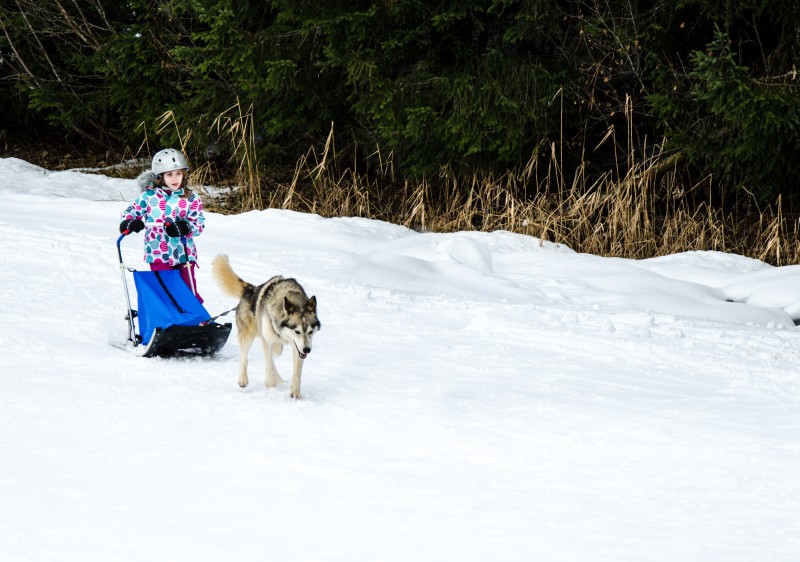 Experience the thrills of the new luge track in Crest-Voland and enjoy a fun 2km descent down a route with a 400m incline that's fun for children and adults alike.
Or how about yooning? Flexible and lightweight, yooners are the modern version of the paret, a small wooden sledge with a single blade, used by Savoie's children to get to school until the 1960s. You ride in a sitting position, just 20cm above the snow, and can trace curves in the snow – just like carving on skis!
Exclusive to Val d'Arly is the fat trottinette, the XXL version of a scooter: it's equipped with enormous tyres, which offer good grip on snow and provide an unexpected feeling of freedom. Use the chair lift to get up to the Torraz summit and then ride down more than 7km of prepared slopes.
Or try an hour in the company of a professional 'musher' and learn the basics of dog-sledding or seize the chance to win a dawn or dusk ride on a piste basher. Visit the snow factory at Le Cernix to discover how snow is made or go ski joëring – riding on skis and pulled behind a horse.
For kids who want to experience a real adventure, a snowshoe outing at dusk, with a lesson on how to build an igloo, is just perfect.
You can even visit a dairy where the region's famous reblochon cheese – a must for any self-respecting tartiflette – is made.
And as for the skiing…
Together, the four villages of Val d'Arly have 292 kilometres of ski runs, split between the two large ski areas of the Espace Diamant and Les Portes du Mont-Blanc, and adding up to 220 runs to suit all abilities.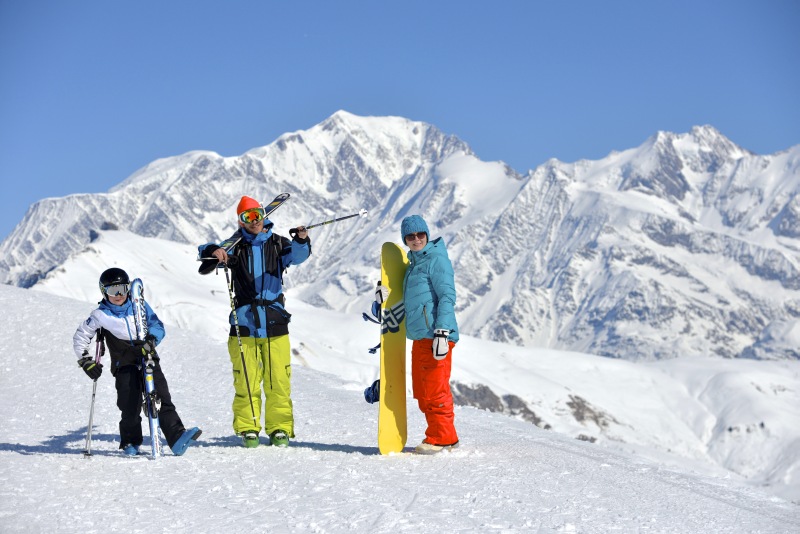 Linked by a free ski-bus, Notre-Dame and Crest-Voland have the lion's share of the slopes, most of which are wide and tree-lined. Crest-Voland's long greens make it a better bet for novices, while intermediates will relish the more challenging blues and tough reds in Notre-Dame. Expert skiers have a handful of black runs, plus good off-piste as well as ski touring.
And for the ultimate ski run with a difference, at the Aigles à Ski festival from 5 to 8 March 2018 you can even 'ski with an eagle' – accompanied by an eagle and a falconer!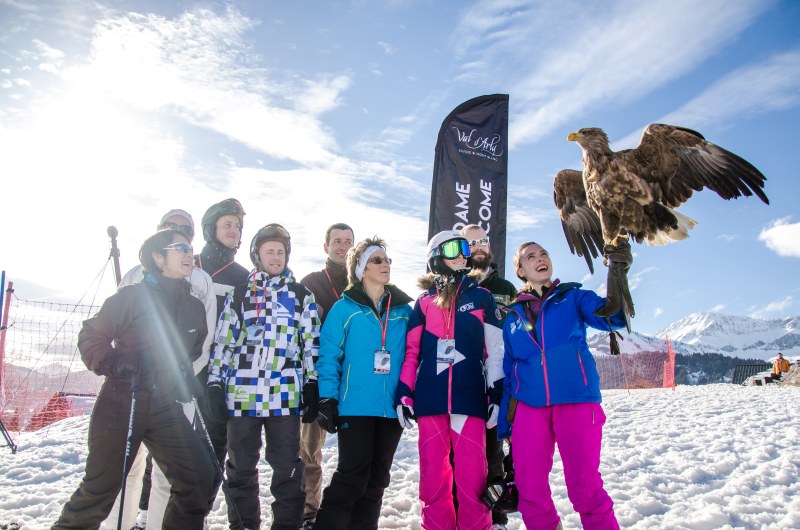 And finally…it's party time!
The 2017-18 winter season sees Val d'Arly celebrating Notre-Dame-De-Bellegombe's 80th anniversary with a packed calendar of events, including party nights, historic ski shows and loads of fireworks!