Floating on my back, on the 17th floor of a Tokyo sky scraper, I focus on a lone star in a light polluted sky. The naturally heated Onsen water I'm afloat in comes from 1,500 metres below the hotels foundations, pumped up from the earth's fiery core. Its warming waters dispel all the sedentary aches from the long flight from the UK, leaving me in a zen-like state.
As I wash the sulphurous water from my skin, it's easy to understand why many of the outdoor Onsens in Japan have sacred significance - I'm now refreshed and ready to hit Tokyo's streets. The only problem is its 5.30am; the woes of jetlag…
At 7.30am I join an exercise session of stretching and Samurai Sword moves (don't worry, it's only a short wooden sword!) with views out the window of the waking Tokyo streets below, in the excellent Hoshinoya hotel.
Chopsticked breakfast over, I set off to explore Tokyo's downtown on a bright Sunday morning. The streets are quiet, apart from a group of tourists dressed as Super Mario driving go-karts on a city tour. My first stop is the Skytree Tower for a 634 metre high view across a sprawling cityscape towards Mount Fuji, which is still active and overdue a little action.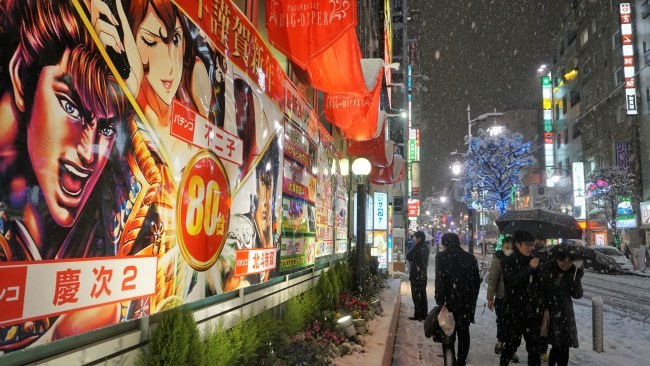 Tokyo is an enthralling city: vibrant, lively and evolving. Many of its historical buildings have been lost to fire, earthquakes and development - yet explore on foot and you'll be reminded of its ancient past, especially in the Yanaka area.
While no trip to Japan should miss an exploration of Tokyo and its hayaku-yen (aka pound shops), I'm really here for the snow. So an incredibly painless journey on the Shinkansen, the bullet train, at over 300km/hr, sees me reach Nagano Station in exactly one hour and twenty three minutes (I think the driver gets shot if he delivers the bullet train even a minute late!)
Nagano is the gateway to the Hakuba Valley resorts, the biggest being Happo One, my first resort of call. Happo One is a large resort boasting some of the best snowfalls and longest vertical drops in Japan; unfortunately for me the last snowfall, in an unusually dry January, had been the week before. Although the pistes are well groomed and empty, there's no in–bound powder to be had.
Three days into my trip and I'm driving past green shoots of bamboo, which protrude through the snow, as I make my way to meet Alaskan Bill. Bill has guided in the Hakuba Valley for twelve years, working for the excellent Evergreen guide and hire shop.
Brief over, Bill drives me, and a small group of skiers, to the lesser visited Hakuba resort of Tsugaike. Tsugaike is a mix of traditional and 80's charm, with a time capsule of a base station, and a car park full of almost identical rectangular mini-vans. The Japanese love a mini-van, and replicate their ethos of amazingly clean streets to the care of their vans. In the car park at the end of each day, wet gloves are hung on circular pegged hangers and snowboards and skis are brushed clean of all snow and placed in fabric sheaths, before being stored carefully beneath fold out beds.
After filing paperwork with our backcountry intentions at the lift ticket office, Bill leads us to the resort's boundary, where I break my splitboard down into skis. We skin-up through a delightful birch forest to a very wind-blown ridge line. The view across the Hakuba Valley is stunning, and even though we've not had fresh snow, the branches of the silver birch trees are still weighted with snow.
At last: three days after arriving in Japan, I'm knee deep in light powder. It sprays skyward in wide arcs as I slash my way down through the forest. It's wonderful, simply wonderful, and when I finally reach the valley floor I take a moment to allow the forest ride to sink deep into my consciousness. It's descents like this that inspire me to travel; it's not every day of your life you get to almost freefall through a pristine Japanese deciduous forest!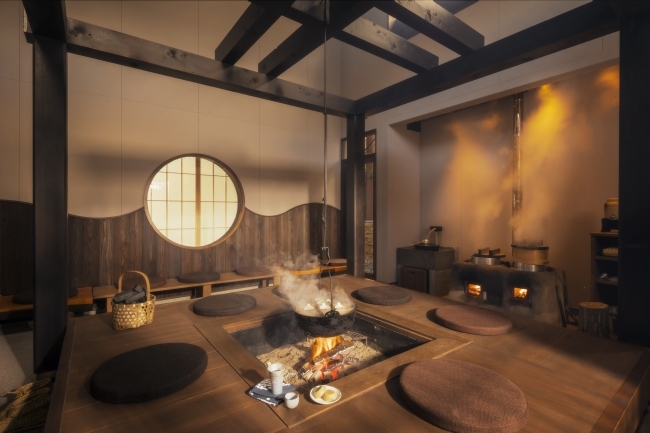 All too soon, leaving Hukuba and the truly exceptional KAI Alps hotel and its onsen behind, I drive via a visit to the snow monkeys to Niigata Province and the one stop block of a resort called Mt Naeba. Mt Naeba is owned and run in its entirety by the Prince Hotel and Resorts chain. Built in the 70's, the base is a huge rectangular block which from the outside looks Stalinesque, but on the inside holds western style rooms with perfect views of the slopes, numerous restaurants, bars, ski-hire and food shops.
The inbound slopes directly adjacent to the hotel are great for beginners, while the higher slopes are good and steep, with a stage of the World Cup Slalom often held here. There's night skiing and fireworks every Tuesday.
I dump my bags and quickly pack an overnight bag before jumping onto the Dragondola for the 5.4km 20 minute ride to the Kagura ski area. Kagura is more pleasing on the eye, and consists of miles and miles of near empty, forested green and red runs.
Kagura is also home to the excellent Wada-goya mountain hut - a café during the day, the hut allows those in the know to spend the night in a shared room; there's even a very basic Onsen too. Also run by Prince Hotels, the hut offers a very traditional dinner and breakfast - but best of all, early access to the slopes.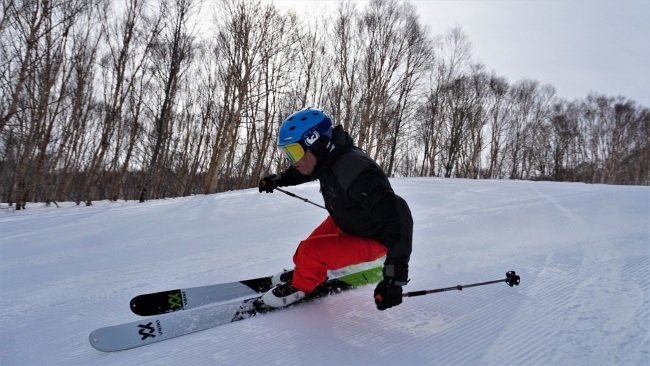 It's 7.30 am and I'm only a short chair lift from the top of the resort. It's a bit of a white-out, but along with the other ten or so guests who also slept in the hut, we have the mountain to ourselves. I lap the summit chair, getting fresh tracks over and over again, before heading back to the hut for my second coffee of the morning.
The next morning, after getting a great night's sleep in the Naeba Prince hotel proper, I head back to the Kagura area. Following a local guide, organised by the hotel, we head up to the resort boundary and a backcountry gate. The gate is staffed by a resort representative and we hand in some paper work, listing how many are in our party and our route intentions, before stepping through the gate with its beacon checking light, and into a backcountry wonderland of soft fluffy powder snow and pristine forest. An hour later, after a very easy skin, I find myself standing above a pitch of deep untouched snow. It doesn't remain untouched for long though, as I set off on my ride of the week – I'm soon speeding past silver birch trees heavy with snow in a long and steady descent to the valley floor. There is only one thing to say: "Japow!"
Snow how
Flights
JAL flies direct twice daily to Tokyo Haneda, with great connections to Sapporo. Direct flights, including one Japan domestic flight each way, from GBP820 return.
Hotels
Tokyo | Hoshinoya Hotel. A Modern take on traditional guesthouse in the heart of Tokyo.
Hakuba Valley | KAI Alps is a hot spring ryokan located in the Japanese Alps with baths fed by Omachi Hot Spring.
Mout Naeba | All accommodation and lift passes/ski hire is booked through the Prince Hotel website