We could easily make a list of sixty but here are our six favourite reasons to discover the ski resorts in this beautiful location.
The ski areas are excellent
Some ski resorts rely on snow cannons to get their lifts up and running before Christmas, then just about manage to stay snowy into April. In Finland however, snow usually starts falling way back in October. With a cooler climate than the Alps, the white stuff sticks around and fresh flakes are added almost daily into mid-May.
Covering undulating 'fells', the ski areas are generally smaller and gentler than the Alps, which makes them perfect for beginners. They also tend to be far quieter since a lot of visitors come for other activities (more on those later) and might not ski at all. This means you're not only learning in excellent conditions, you're learning in a very unintimidating environment.
For families, the ski areas have fabulous features like free lift access for kids under a certain age, specialist children's slopes, pint-sized snow parks and strategically placed firepits where you can warm up and cook s'mores or sausages between runs.
But that doesn't mean advanced skiers and snowboarders should go elsewhere as the bigger ski areas also incorporate more technical trails and terrain parks. Ylläs (Lapland's largest ski resort) is where you'll find the longest pistes (up to 3km) as well as 4 snow parks. Levi and Ruka have world cup racing, slalom and mogul runs and ungroomed fells offer some brilliant off-piste. These aren't your usual ski resorts - the Lapland wilderness makes for a fascinating change of scenery if you're used to skiing the Alps.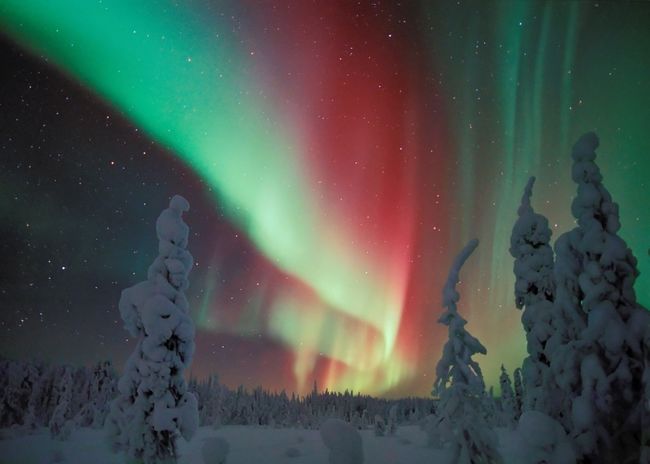 Experience breath-taking natural phenomena
Come here in the early winter and you can experience some of the world's most fascinating natural phenomena.
Kamoos or the Polar Night occurs on the weeks surrounding the winter solstice. The sun doesn't rise at all, which creates a magical twilight environment all day long. That won't stunt your skiing time though, thanks extensive floodlit pistes.
Then there's the main attraction. On roughly 200 nights each year, the Northern Lights make an appearance and flush the sky with vibrant colours. These are a true once-in-a-lifetime experience and you've the best chance of witnessing both if you visit in December and head away from the lights of the resort centre – whether by snowshoe, snowmobile, husky sled, or even staying overnight in an igloo.
Top tip: The AuroraAlert service sends out text messages telling you when the northern lights appear and where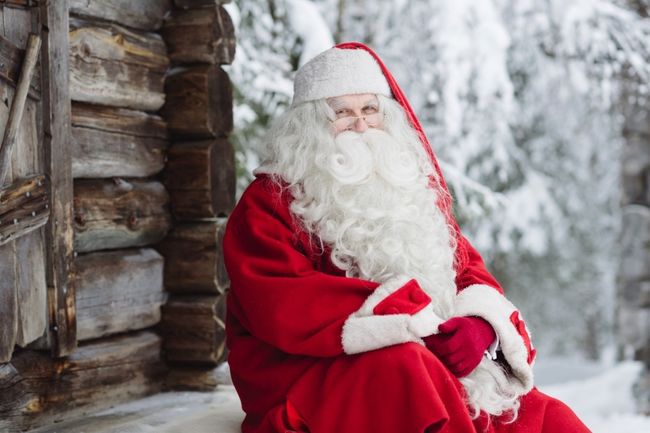 SANTA!
Good old Saint Nick is the first thing most people think about when they hear the word Lapland. Legend's long declared this to be the true home of Father Christmas and there are some wonderful ways to meet the man himself when you visit the ski resorts here.
A day or overnight trip to Rovaniemi gives you ample opportunity for Santa-related activities and takes 2-3 hours from most of the main ski resorts. The Santa Claus Village has a post office where kids can send letters to Santa, and SantaPark; an indoor theme park with Santa's secret cavern - featuring a festive train ride, elf school, post office, cookie decorating and the chance for a chat with Santa in his office.
Tending to require less of a commute from the ski bases, more personalised Santa experiences can usually be arranged through your travel agent – along the lines of meeting Santa in his secret cabin in the woods, often with activities and refreshments included as well as a gift.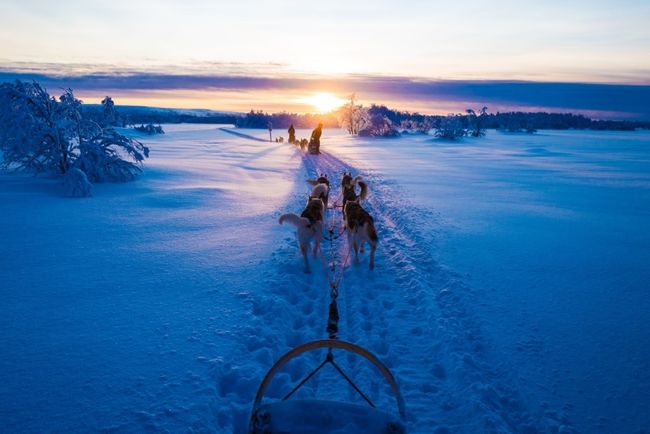 Activities galore
Skiing, seeing the northern lights and meeting Santa are just the start of the wonderful things you can experience here. There are plenty more to choose between, including these four favourites:
Husky sledding
Experience the Lappish landscape in the company of the Arctic's most adorable animals. Some excursions let you take the reins and learn the ancient art of mushing, while others put a guide in charge while you sit snug in the sleigh.
Reindeer
There are more reindeer than humans in this part of the world! Visit a reindeer farm and learn about how these animals have played such a huge role in local life for hundreds of years. Book a safari ride in a traditional sleigh pulled by reindeer for the ultimate winter wonderland experience.
Snowmobiling & Ice Karting
Thrill seekers will love zooming through the wilderness by snowmobile. Guided tours sometimes incorporate ice fishing or a trip to a reindeer farm as added experiences. Ice Karting is big around here too, with tracks in resorts such as Ylläs and Saariselkä.
Cross country skiing
If there's anywhere you should give cross country skiing a go, this is it. Once the only way to travel across the wintry landscape, it's an integral part of Lapland life. Hire and lessons are available from all the ski resorts, which offer far more terrain than destinations elsewhere in Europe – most notably Ylläs which offers an impressive 330km.
Other things to try include ice swimming, ice fishing, ice climbing, tobogganing, snow shoeing and snow biking.
Top tip: The SNO Lapland holiday guide has handy table showing which activities are available where.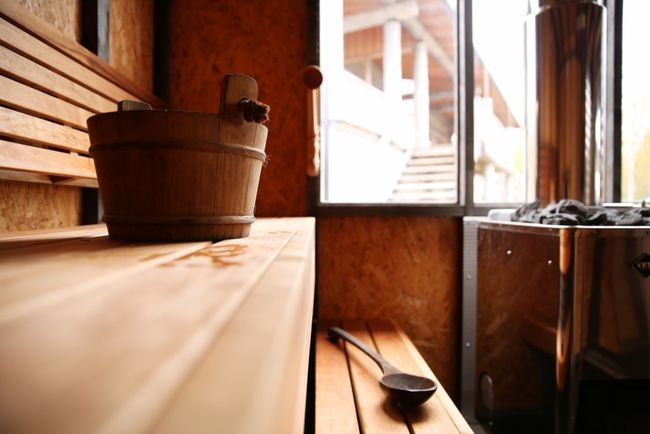 It's a winter wellness wonderland
If you need a break from everyday life, you'll struggle to find anywhere purer and more peaceful than the silent, snowy Lapland wilderness. The World Health Organisation have declared Finland to have some of the cleanest air on the planet, which does your mind and body the world of good.
This is also the 'happiest country in the world' according to the World Happiness Report, making holidays here the ultimate mood-lifter. On top of those, the country has a strong sauna culture, to the point that pretty much every building has one. Saunas are praised for their detoxifying, muscle-relaxing, stress-relieving, blood-pressure-lowering qualities (amongst others) and tradition here is to follow a session with a dip in a frozen lake or roll in fresh snow – which sounds insane but is brilliantly invigorating.
The bigger resorts and hotels also offer plentiful wellness treatments and classes.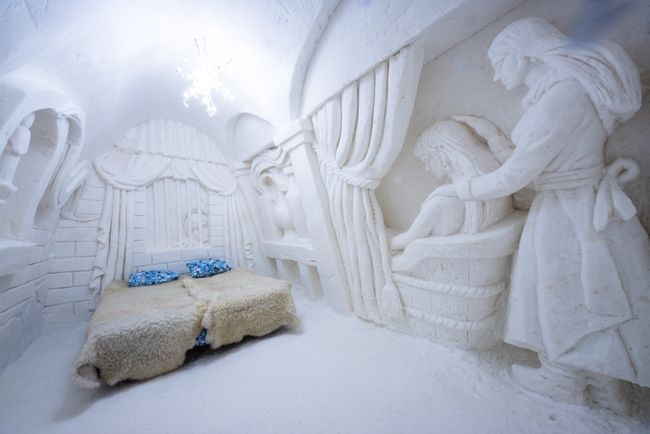 There are some great places to stay
The region's best ski hotels come with fantastic facilities, Levi Hotel Spa being a perfect case in point with its spa, family fun centre, bowling alley, multiple swimming pools, several restaurants and even a karaoke bar...
If you don't want a big hotel, there are authentic log cabins that you can rent out for a homelier base – with log fires, saunas and surrounding forests contributing to their cosiness.
It's even possible to book a night in a hotel made entirely of snow - the SnowVillage (near Ylläs and Levi) is built anew each year using 20 million kilos of snow and 350000 kilos of ice.