A vital piece of kit for skiers and snowboarders, the primary purpose of a mid layer is warmth out on the slopes. It's not as simple as just keeping you warm though, a good mid layer will also let moisture pass through from the inside so it doesn't hang around, cool and then have the opposite effect to that intended. Mid layers for skiing are made from carefully selected technical materials and feature designs that take into account areas of the body which get hotter and therefore sweatier. Despite their popularity cotton hoodies should be avoided for skiing as they hold on to moisture and eventually make you cold, clammy and uncomfortable.
Fleece jackets
Fleece jackets have always been popular for their warmth, comfort and value but have traditionally been quite simple in their construction. It's now possible to buy more technical fleece jackets with hoods, zips, pockets and zoned stretch panels, and there have been lots of recent innovations in materials.
Fleece is usually graded in thickness, from micro to 400-weight. For sports like skiing and snowboarding use anything from micro to 200 weight and you can't go far wrong.
Insulated jackets
Insulated mid layers are made by sandwiching insulation between an inner and outer face, much like a conventional jacket. You can wear an insulated mid layer as an outer layer and, although they aren't waterproof they often have a DWR (Durable Water Repellent) treatment which allows them to shed light rain and snow.
Insulation is made of down or synthetic (polyester) fibres. Down is highly compressible and has great warmth but in wet conditions saturates easily, flattens (so doesn't trap air and therefore insulate) and then takes an age to dry. It's worth noting that some down is now being treated with water repellent coatings in a bid to improve wet weather performance.
Synthetic insulated jackets range in warmth levels depending on the quality of insulation and how much of it there is. As a general rule of thumb aim for around 60g/m2 for skiing and snowboarding. Another thing to look out for is 'mapped' or 'zoned' insulation i.e. less in the arms, more in the core, as well as stretch panels. These not only help with freedom of movement but also allow sweat and heat to escape your body easier.
The best mid layers for skiing
Whether you opt for the cosy warmth of fleece or the often more performance orientated, and usually more expensive insulated mid layer it's worth doing your research and investing in something that's going to work for you, whatever type of skiing or snowboarding you chose to do.
We've taken some of the best mid layer options available for the 2018-2019 ski season and pulled out our top picks for every budget and type of skier.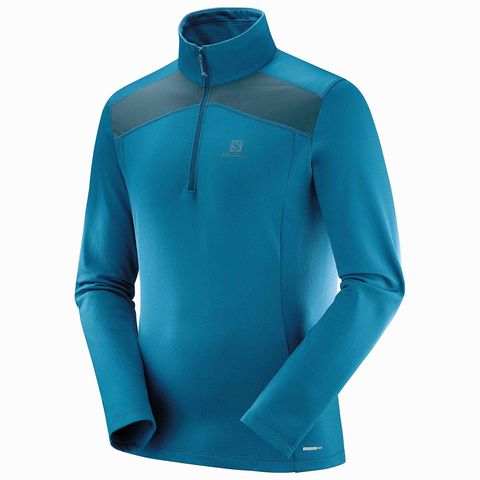 Salomon Discovery LT | £50 (M)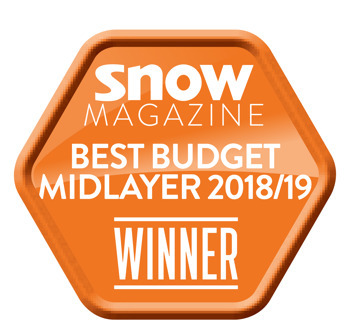 A bargain of a fleece that proves you don't have to fork out for good quality kit. The lightweight microgrid pattern is cosy to wear and very breathable in use being quite thin, this also means it isn't that warm, so is more suited to spring skiing or ski touring than deep winter storm days. Cut is close for maximum thermal efficiency, but you can still fit a base layer underneath with enough material left over for good freedom of movement. There's a half zip for easy dumping of excess heat and the high collar is both comfortable and warm with the zip done up.
Verdict
A superb value option as a layering piece, either for spring days or combined with a base and insulated mid-layer for a full assault on the worst the winter can throw at you.
9/10
Columbia Powder Lite Hybrid Hooded jacket | £100 (M/F)
A thin layer of synthetic insulation and stretch underarm panels make the Powder Light Hybrid jacket perfect as an on-the-go mid-layer with the versatility to be worn all over the mountain and in resort too. Stretch underarm panels help the Powder Lite jacket along the road to great breathability as well as letting you move without being restricted by tight material, so taking this ski touring or into the backcountry is a pretty safe bet. The Drawcord adjustable hem, elasticated cuffs, and full zip at the front keep the weather out or let you vent excess moisture and the hood adds a touch of warmth when you need it most, the two fleecy lined pockets also do a great job of keeping gloveless hands warm.
Verdict
Great as an on-the-go mid layer for ski touring or backcountry use as well as looking good enough to be worn in resort.
8/10
Protest Jumping fleece | £60 (M)
Think of your most comfortable, homely fleece and you've imagined the Jumping from Protest, it's so cosy you won't want to take it off. Made with a classic Sherpa fleece and with a contrast chest pocket we think this has got great looks, but being a touch warmer than most it's perhaps more suited to resort or chalet use than hitting it hard out on the slopes. The two hand warmer pockets are luxuriously lined, and the stretch thumb loop equipped cuffs and high collar let you fully enter into hibernation mode.
Verdict
It's quick drying and breathable but the great looks and high warmth make it better for apres than for shredding it on the slopes.
8/10
Patagonia Micro Puff jacket | £220 (M/F)
Patagonia's best warmth to weight jacket isn't full of feathery down as you might expect but a revolutionary synthetic insulation that mimics down without the usual pitfalls of being an animal product or losing its thermal effectiveness when wet. 65g of game changing Plumafill insulation has been pumped into the Micro Puff making it suitable for skiing without being too warm, for static warmth in serious cold you'll want to layer up with an additional fleece below. Fit is strangely loose both at the chest and upper arms, but the elasticated hem and cuffs seal out the weather to a degree and the main zip is tight fitting at the neck for maximum heat retention.
Verdict
A serious consideration if you're looking for a warm but light insulation piece that can easily be stuffed into a backpack.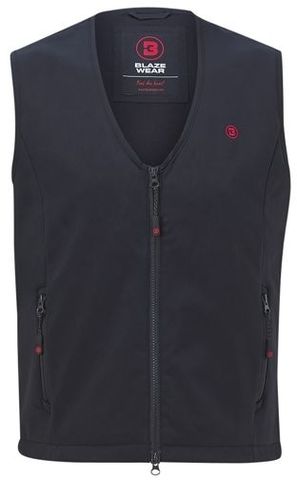 Blaze Wear Active Gilet | £195 (M/F)
Like an electric blanket for the slopes the Active Gilet is a standout option for those with bad circulation or simply those who prefer to stay as warm as possible. A 5v rechargeable USB power bank stashed in one of the inner pockets warms the unobtrusive flexible carbon fibre heating elements within the softshell fabric to give the core a tremendously pleasant hit of warmth. Three easily adjustable settings let you dial in the right amount of heat depending on conditions and how long you want the battery to last for, with up to 13 hours available on the lowest setting. The outer fabric is wind and water resistant, but we see this as more of a jacket to hide under other garments as it has the look and cut of a wedding waistcoat. Other, far more stylish options are available in the range.
Verdict
We absolutely love this idea, not just for skiing but for all-round winter use.
Haglofs Astro fleece | £50 (M/F)
There's a lot to be said for a simple fleece, not least the price, which stacks up undeniably well against the rest of the kit on test on this page. Haglofs do a range of much more technical, and of course more expensive kit but this versatile micro fleece does the job of keeping you warm and comfortable out on the slopes for a fraction of the price. It fits well – not too snug, not too loose – it breathes reasonably well, and it warms the upper body just enough to take the chill off. The zip helps to regulate temperature and for a tenner more there's a full zip version available. Flatlock seams throughout ensure comfort when wearing packs and at only 235g this is one that doesn't make much of a dent in your pack weight if the weather dictates a good bit of on-off of layers.
Verdict
A great value, simple but effective micro fleece at a great price.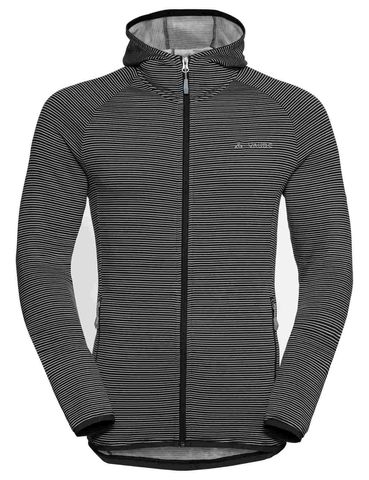 Vaude Miskanti fleece | £130 (M/F)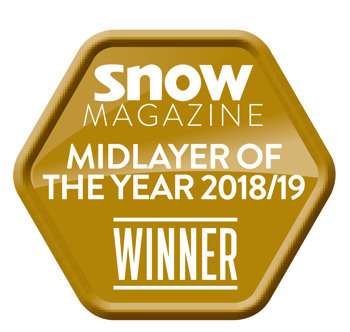 This is a pretty tech fleece and really it should be at £130, which is the kind of money you might pay for a down jacket. The main story here is Vaude's continued commitment to sustainability and this fleece is partially made from the 100% renewable wood cellulose product Tencel. Tencel fibres are fully bio-degradable in both sea and fresh water so microfibres flushed out during washing aren't a biohazard to the environment or to sea life. The Miskanti is smooth on the outside and brushed on the inner, it feels warm but more breathable than a 100% polyester fleece. It's also super stretchy so feels great to wear skiing and the full zip and hood allow you to dump excess heat or add a touch of warmth quickly and easily.
Verdict
Comfortable to wear and performs well on the slopes as well as leaving little environmental footprint, earning it a big thumbs up from us.
9/10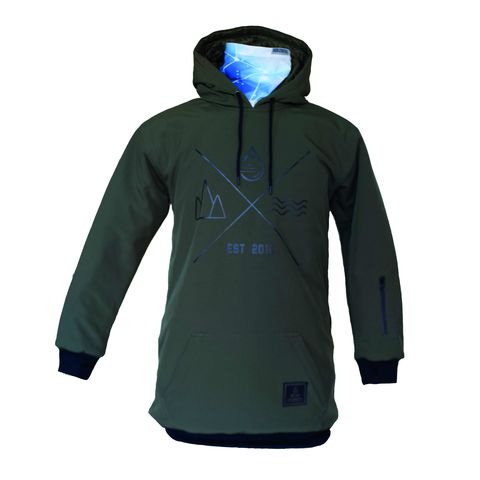 We Are Horizontal The Shred | £80 (M/F)
Something a little different from fledgling British brand We Are Horizontal with a laid-back park rat style hiding some well thought out tech features. The snow proof outer fabric is a polyester bonded stretch softshell which is fast drying and moisture wicking as well as mega comfortable to wear, there's also a quilted lining to add a touch of extra warmth. There's a unique built-in interchangeable buff style face mask inside the helmet compatible hood, underarm vents and thumbholes in the cuffs making this a great option for spring riding.
Verdict
A great option for spring riding with some truly innovative features
8/10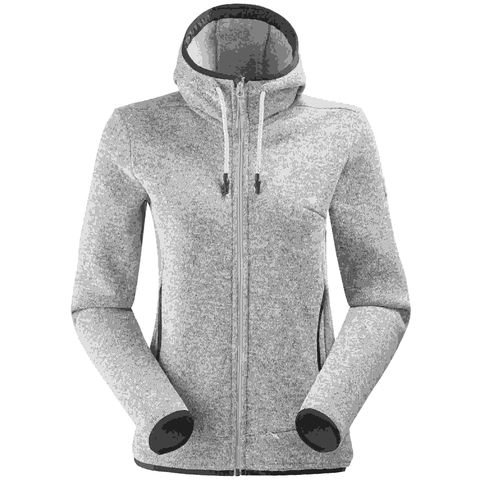 Eider Mission Hoody | £69 (M/F)
There's nothing not to like about Eider's cosy Mission Hoodie, a soft fleece made of recycled Polartec material, the outer lining is resistant to pilling and the brushed inner is fluffy and comforting in cold weather. We like the high-zipped neck and the well-fitting hood. This is a smarter-than-your-average fleece, too, and looks good enough to wear in the city as well as on the pistes. The Mission is slim cut, so we'd recommend going for a size up, especially if you want to wear base layers underneath.
Verdict
A decent price for a great quality, cosy and eco-conscious fleece that's easy to wear anywhere.
9/10
Conclusion
If you're looking for great value then the Salomon Discovery LT delivers in spades, but the most well-rounded package and therefore our winner of 'mid layer of the year' is Vaude's excellent Miskanti fleece.