GNU Space Case l £435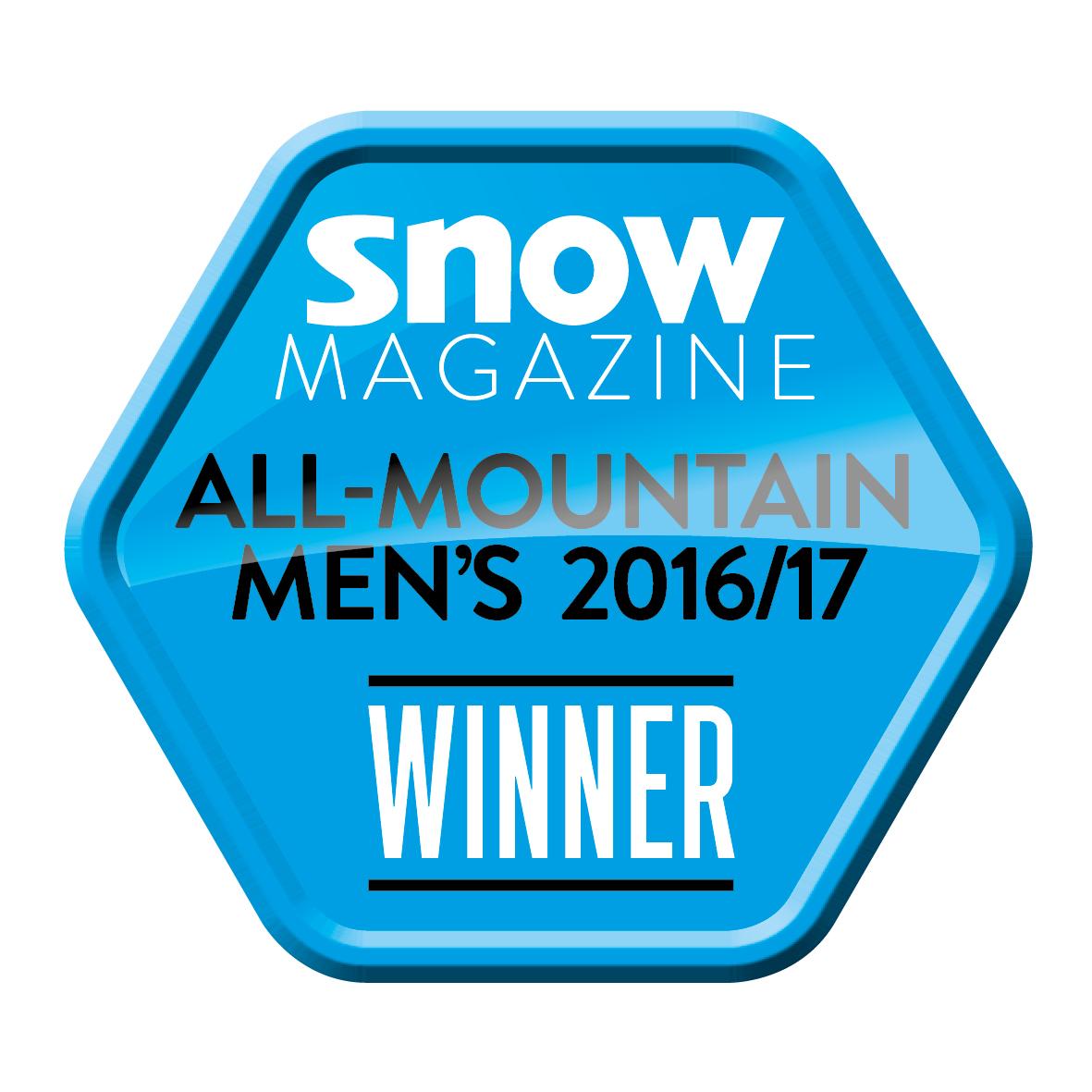 BEST FOR Beginner to expert all-mountain freestyle jib riders!
There is a playful elegance that makes the Space Case so much fun to ride, especially for jibbing and side hitting, but it is so much more than just a jib board. The Space Case needs to be let loose on the whole mountain.
The asymmetrical and angular design gives a shorter heel-side edge contact to combat heel drag, making it almost impossible to catch an edge.
In tracked out snow, the Space Case gives a mellow ride with good all round stability but is also extremely responsive in short and mid-radius turns, locking in well for big carving. Turning in powder snow is effortless, playful, and floaty.
Definitely worthy of mention is also the incredible 'Moon Calendar' graphics, designed by Forest Bailey.
VERDICT - 5 Overall
One of the best boards of the year that will wow all-mountain riders of all abilities all winter long.

Bataleon Evil Twin Asymmetrical l £398
BEST FOR Intermediate to expert riders pushing the limits. The Evil Twin Asymmetrical is modelled from the popular Evil Twin, but with the added bonus of twin asymmetrical edges.
This addition adds an extra dimension to your riding, giving easier and more powerful carving for the rider on both heel side and toe-side turns.
This is a stiff board, so targeted more towards the intermediate and advanced riders but is very stable even at higher speeds. The board did not feel 'chattery' when pushed hard and it slashed through crud easily, even if you're not super aggressive in the turns.
VERDICT - 4.5 Overall
One of our favourite boards, the Evil Twin has a freeride feel that will deliver piste-side and pipe fun all day.
Salomon Gypsy l £340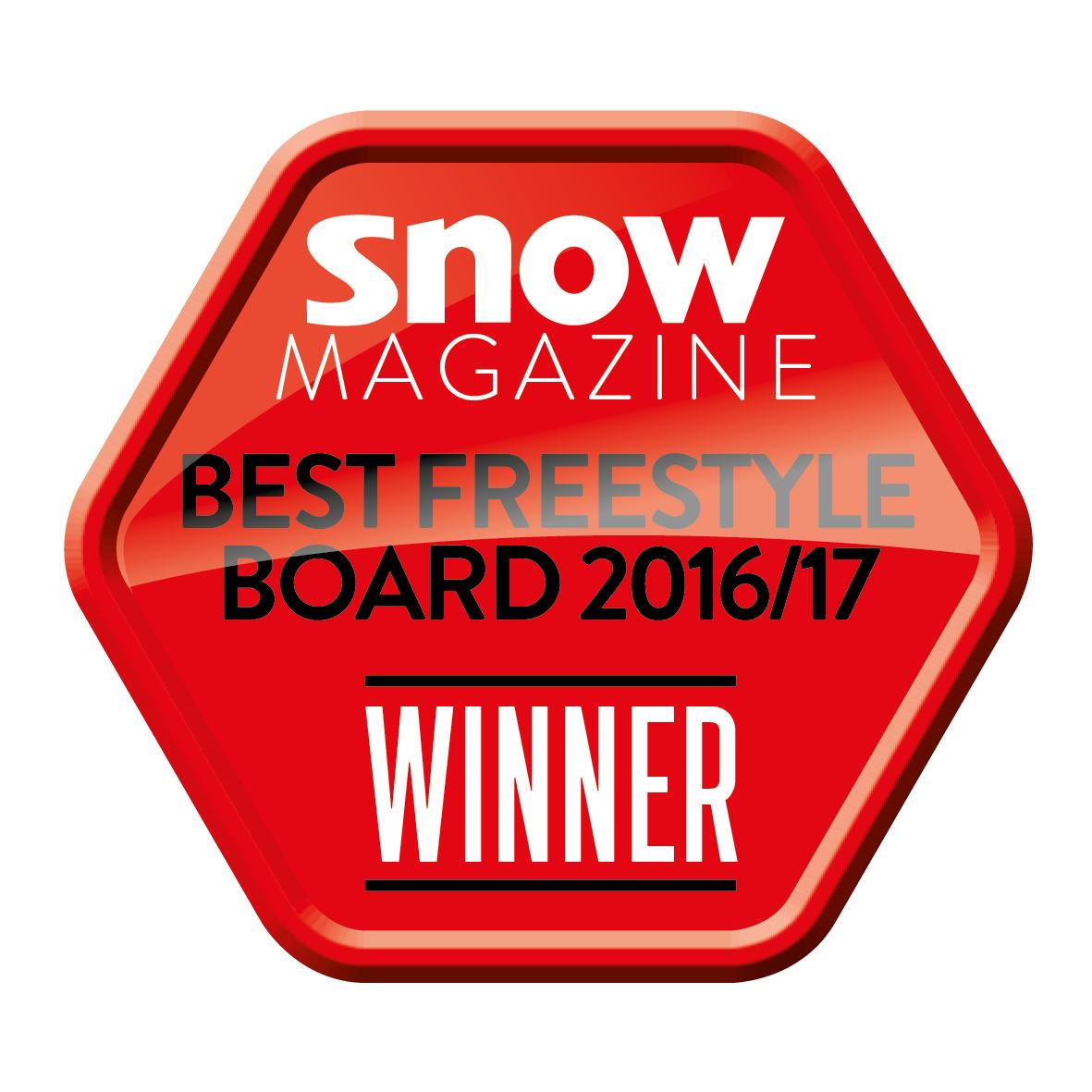 BEST FOR Anyone who wants a soft and playful park board for all-mountain play.
Salomon's Gypsy is perfect for beginners who want to get into freestyle and super playful for the more advanced rider as it feels light underfoot. In design and character, the Gypsy is a true twin, hybrid camber board and the rocker on the nose makes it easy to jib, pop and get air.
VERDICT - 4.5 Overall
Great value, great looking freestyle all-mountain board that's a joy to ride on groomers as well as in the park.
Burton Feel Good l £445
BEST FOR Advanced female riders after a traditional camber ride.
With the Burton Feel Good the clue is in the name; it genuinely 'feels good' to cruise around on. The traditional camber and longer edges make it super stable at speed, and it grips well too. There's a slight weight to the feel underfoot so it will reward more aggressive riders.
It also tolerates low speed well, with the Burton Channel system providing excellent control and turn initiation. Performance on powder and in the park is a little more average, although the snappy pop and spring, plus softness in the nose and tail gives it a freestyle feel for the kickers and pipe.
VERDICT - 4 Overall
Excellent for feel good ripping around the whole mountain, though not in its element in the powder or park.

Rome SDS Royal l £260
BEST FOR Aggressive, technical, piste-loving riders.
Brand new for 2016-17, the Royal is almost flat all along its length with Rocker at the top and tail as well as 'QuickRip Sidecut' technology designed to give quickness and control. Indeed, we found this was an ideal board for piste cruising at any speed.
The Royal has been included with 'Hot Rod' technology which is a single glass barrel that Rome claims adds more of a dynamic poppy flex than flat glass fibres, although we didn't find the Royal to be overly playful and jibby.
Taken slightly off-piste, the board has a reasonable float with the rocker at the top and tail, but is more at home on tracked snow.
VERDICT - 4 Overall
Not for lazy riders but if you live and breathe for carving wide and fast then you will love the SDS Royal.
See the next 5 snowboards in the list!
---
Salomon Rumble Fish l £370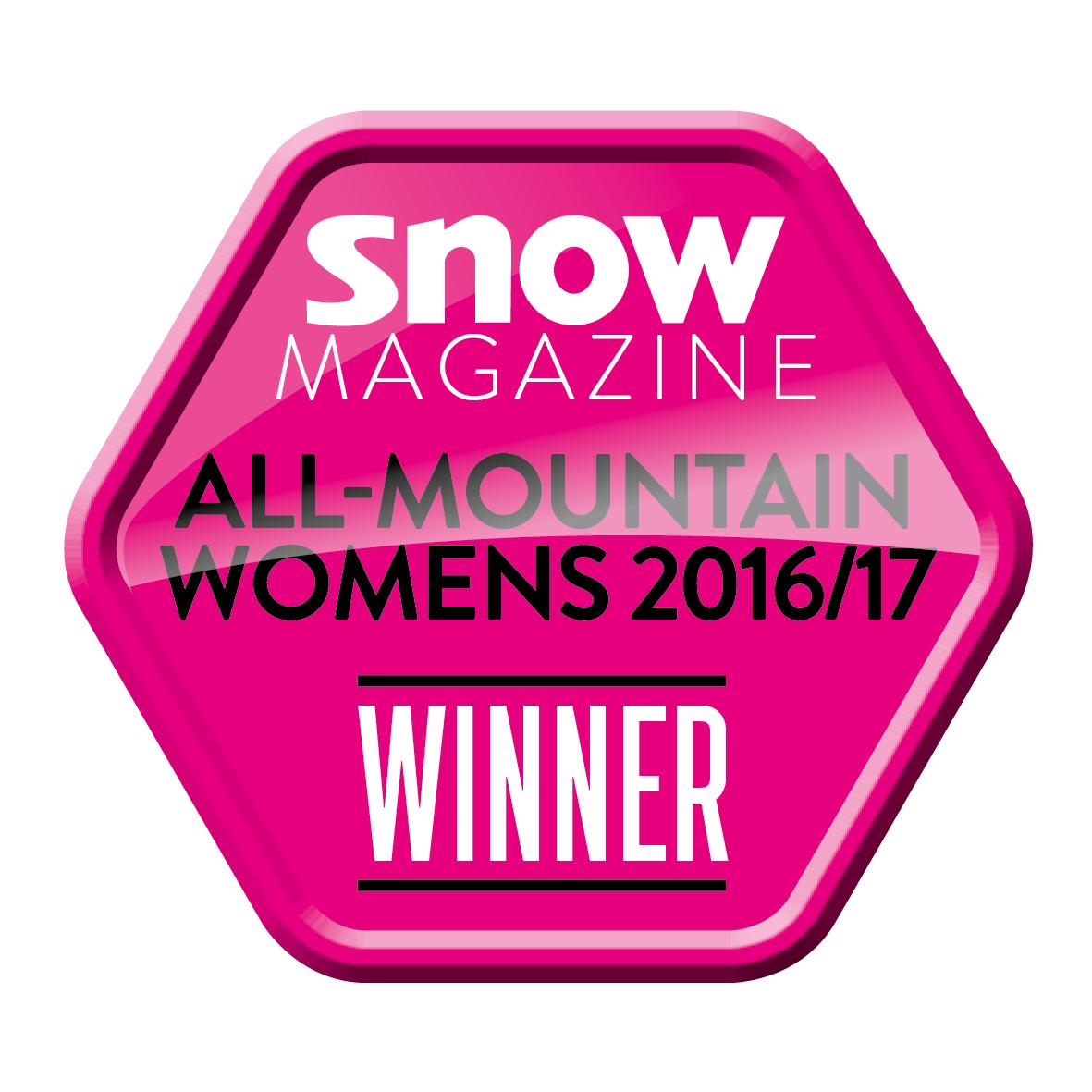 BEST FOR Progressive riders wanting a 'go-anywhere' board.
New for 2017 the Rumble Fish feels like a more advanced version of the Salomon Gypsy – requiring more aggression, but rewarding with high stability for faster speeds, carving and jumps. Being true twin, it's a soft and light board with good pop making it equally good for freestyle riding.
The Rumble Fish is actually based on the popular Assassin model and has the same 'Rock Out Camber' profile, with a raised flat section across the middle and rocker either end. Like the Assassin, this gives the Rumble Fish great versatility, but at the same time, it's not the most forgiving of all-mountain sticks when it comes to sloppy riding. This is a durable board and has a lot going on under the bonnet.
VERDICT - 4.5 Overall
A competent all-mountain all-rounder that can handle fast groomers, freestyle and powder with aplomb.

Capita Mercury l £400
BEST FOR Advanced snowboarders who want a smooth, all-mountain charger.
The Mercury is a serious mean machine with a freeride profile and extra pop for powerful ollies. However, its stiffness means you'll have to work hard to jib.
On groomers and in powder snow, it feels like the Rolls Royce of snowboards, as it simply purrs at speed and is super stable.
VERDICT - 4.5 Overall
Impeccable for both carving pistes and floating through powder but won't hold your hand on washed out landings.
Nitro SMP l £300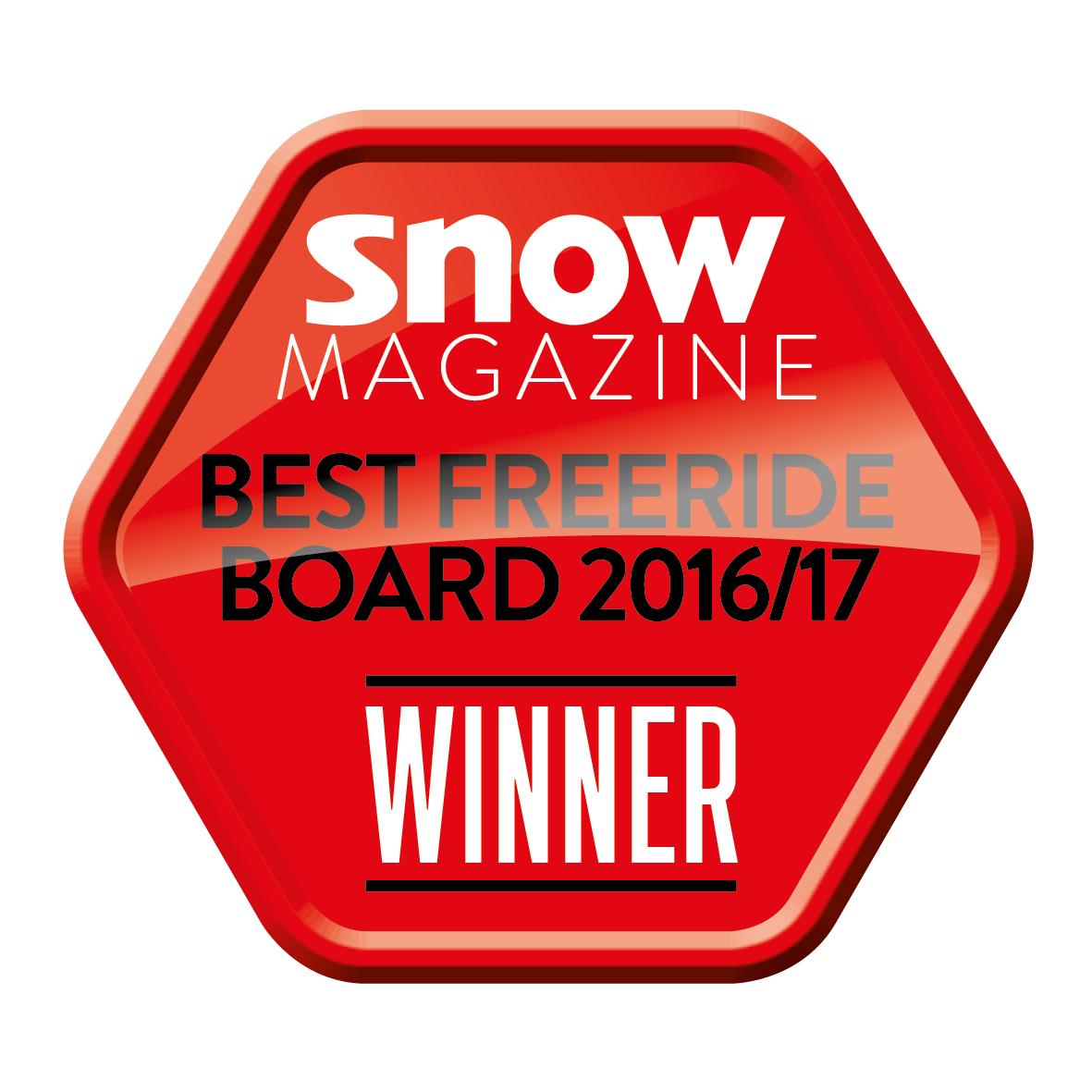 BEST FOR Intermediate to advanced mountain charging powder hounds.
Brand new for 2017, The Nitro SMP is a directional cam-out camber board which rides with an old school surf feel to it. As such it floats on powder, loves to charge the mountain and is stable at speed, even on uneven terrain. It will also enjoy the odd park lap but will relish purposeful carving.
VERDICT - 4.5 OverallPerformance won't suit beginners, and graphics won't suit the politically correct but this board loves fresh powder.
Bataleon Global Warmer l £375
BEST FOR Competent riders chasing kick-arse freestyle in and out of the park.
Fantastic for all that is park and pipe, the Global Warmer is ideal for those who want to make the park their playground too.
With a symmetrical nose and tail with a sintered base, the board locks in on park features, has good high-speed stability and a real loose skate feel on groomers.
VERDICT - 4.5 Overall
The higher price gets you top quality and as near to an all-mountain board as you can get in the freestyle category.



GNU Velvet Gnuru l £338
BEST FOR Ambitious recreational riders who want a good value all-rounder.
It is hard to pigeon-hole the Velvet Gnuru as it has both freestyle and all-mountain characteristics, but at its heart it's still a freestyle board - great for park laps and fun for jibbing. The Gnu Velvet Gnuru loves butters and presses, while the mellow camber lets you cruise the groomers with comfort.
VERDICT - 4.5 Overall
A great all-rounder with both freestyle and all-mountain characteristics that's great for park laps and fun for jibbing.