Enjoying 300 days of sunshine each year, Serre Chevalier is the collective name for a group of ski resort villages – and the historic town of Briançon – and the wide ski area that links them. Packed full of character and history, the resort is renowned for its sunshine record of 300 sunny days a year. The mountain scenery is spectacular, the slopes varied and uncrowded, and trees cover an astonishing two thirds of the ski area, so you can expect some wonderfully elegant tree-lined runs.
Why choose Serre Chevalier? We can think of many reasons but here are five.
There's skiing for everyone
Discover the joys of winding among larch trees, or skiing deep powder! The Serre Chevalier ski area extends west from Briançon across six peaks to Monetier-les-Bains. You can travel from one end to the other without going down to the valley villages, giving a satisfying feeling of big-mileage travel. The resort variously claims 250km of pistes or 410 hectares of pistes in a ski area covering 3,901 hectares, with 81 downhill runs. Either way, it's a big ski area with more than enough terrain to go round.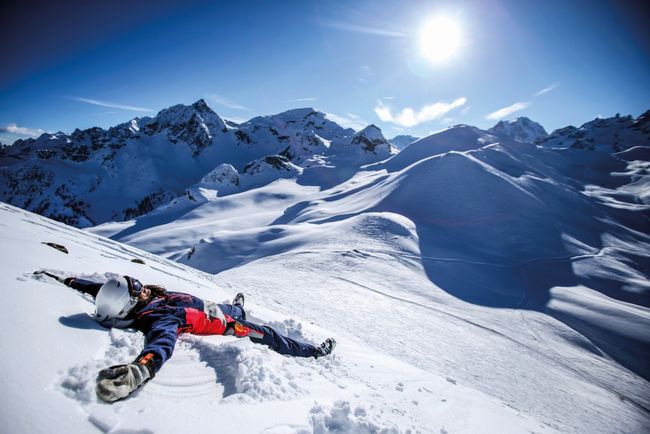 It's got a historic heart
The rustic old villages have narrow, cobbled streets and the whole area has an unpretentious, rural feel. Briançon is a beautiful 17th Century walled town (now a UNESCO World Heritage Site). The town's military history is linked with the history of skiing: soldiers stationed here at the end of the 19th Century were some of the first French troops to be trained as ski patrollers; their rudimentary stopping technique was to simply fall to the ground, a 'manoeuvre' still referred to as the 'Briançon Stop'.
It looks after your body and soul
There's a wealth of wellness options to enjoy in Serre Chevalier. After a day's skiing, you can regenerate your body with everything from ice baths to saunas… but mostly, serenity, luxury and tranquillity. Les Grands Bains in Monêtier has a fabulous large thermal spa with natural 44oC hot springs offering dermatological and rheumatological benefits, indoor and outdoor pools, steam rooms, saunas, a waterfall and a music cave. Or try a Randozen motivational snowshoe hike and discover the energising and revitalising effects of Tibetan meditative walking.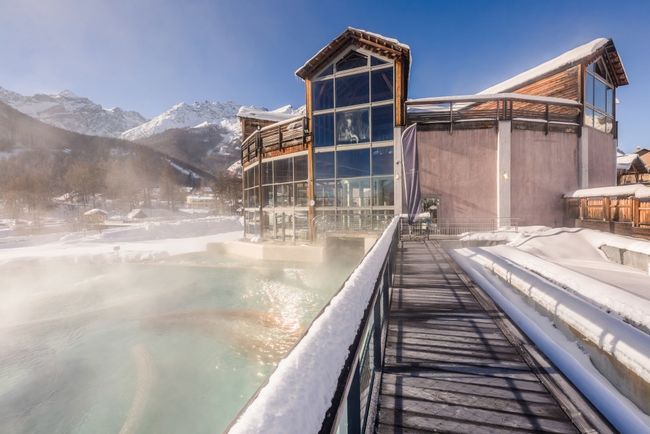 You won't be bored!
There are stacks of activities to fill the post-ski hours – especially for families. Choose from tobogganing, fat-tyre bike riding, mountain karting (driving downhill in a specially designed go-kart), and ice driving or go-karting on the circuit used for the Trophée Andros ice racing championships every January. There's dog sledding, skating, bobsleigh, snowshoeing and snow-kiting. Briançon also has plenty of restaurants, bars, and shops, as well as an aqua-leisure centre. There is also a small indoor pool at Villeneuve.
It's working with the environment.
As of last year, the Serre Chevalier Vallée – Briançon ski area is now a member of Green Globe, in recognition of its efforts in sustainable tourism development: it is the first ski resort in the Southern Alps to achieve this standard. A €3.6m project means that by 2021 it will be meeting 30% of its energy needs from green energy sources – solar power from its average 2,500 hours of sunshine per year, hydro power from its snowmaking water system and wind power from its exposed high-altitude passes.
Find out more about Serre Chevalier at serre-chevalier.com