Food figures high on the list of priorities for visitors to Catalonia. There are more than 45 gastronomic hotels specialising in Catalan cuisine, making for wonderful places to stay. They promote authentic, traditional yet creative cooking, made from quality local produce that reflects the area in which they are located. They are recognised by the Protected Designation of Origin (DOP) and the Protected Geographical Indication (IGP) seals.
If you want to enjoy great food and great snow, here are some gastronomic hotels in the Catalan Pyrenees:
Can Boix Hotel
Nearest ski resort: Port del Comte (1hr)
The cuisine of this gastronomic hotel makes it internationally popular, with local dishes such as Alt Urgell-style baby broad beans or creative ones such as Iberian pork rib with roast pepper caviar and pea mash. Their extensive wine and cava list runs to 400 items.
Muntanya & Spa Hotel
Nearest ski resort: Masella (25mins)
Their terrace with views of the Pyrenees is highly addictive. And so is their cuisine. Their basis is Pyrenean cooking with the accent on produce from the Cerdanya region, and they also offer international dishes made from local produce. In addition, every Friday the restaurant turns into a 12th-century tavern decorated in medieval style so that you can enjoy the cooking of the Cathars.
Terradets Hotel
Nearest ski resort: Port Ainé (1hr 15min)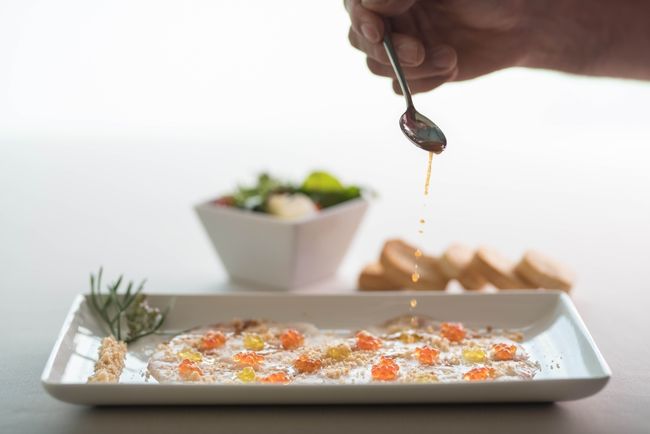 One of the best venues for gastronomic relaxation in the Pallars Jussà region. Situated near the reservoir of the same name, its restaurant prepares contemporary market cuisine that retains the region's gastronomic roots.
El Monegal Hotel
Nearest ski resort: Port del Comte (25 mins)
The building was a flour and textile mill around the year 1200 and today it houses the El Monegal Hotel. As well as their cuisine, which pairs organic products with a painstakingly chosen wine list, this accommodation boasts another strong point: music. They regularly organise live concerts, mostly of classical music.
Els Caçadors Hotel Restaurant
Nearest ski resort: Vall de Nuria (30 mins); La Molina (35 mins)
Ramon Pau is at the helm of this gastronomic hotel in Ribes de Freser, just a few metres from the rack railway to Vall de Núria. He is the fourth generation of a family devoted to providing hospitality. Every room in the hotel balances traditional design with cutting-edge touches. Their cuisine is also a balancing act between quality produce and simplicity in the way they create their dishes.
Prats Hotel
Nearest ski resort: Vall de Nuria (30 mins); La Molina (35 mins)
Wild boar stew or oxtail with chanterelle mushrooms are two of the most popular dishes at the Prats Hotel in Ribes de Freser. But the kings of the menu are the snails, which they prepare in a tin, grilled with aioli or casseroled. This restful venue was founded more than 100 years ago and is managed by the fourth generation of the Prats family. Much of this legacy is visible in the hotel's decor, consisting of furniture and objects rejuvenated from the past.
La Morera Hotel
Nearest ski resort: Baqueira Beret (15 mins); Espot Esquí (20 mins)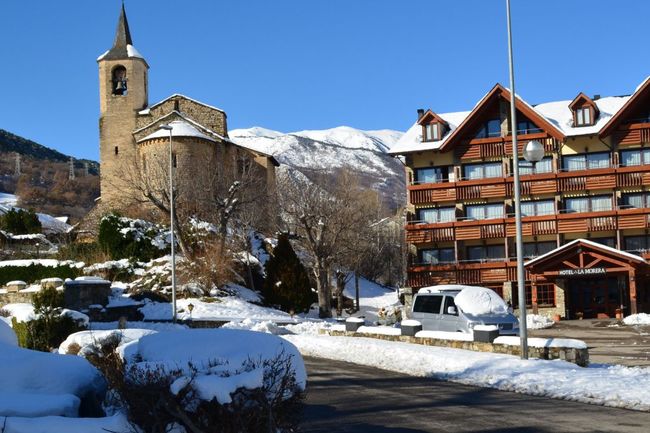 Vianda is a typical soup from the Pallars Sobirà region made from chicken, pork meat, sausage, potatoes, noodles and beans. A typically Pyrenean dish which they prepare like no other at this hotel in Àneu. Their cuisine is based on natural products and typical regional ingredients such as dried meats, cheeses or girella sausage. The hotel is delicious too, a building featuring typical high-mountain architecture and located in the heart of the countryside.
Vall Ferrera Hotel
Nearest ski resort: Tavascan (33 mins)
The Natural Park of the High Pyrenees is the largest in Catalonia, a postcard Pyrenean landscape with the highest peaks in the region. In this setting you will find the Vall Ferrera Hotel in the small village of Àreu. The Jubany family, which has been managing the hotel for 50 years, is dedicated to providing a quality gastronomic offering in which lamb and game dominate, with side dishes of the area's typical mushrooms. One of their most renowned dishes is rabbit stewed with morel and fairy ring mushrooms.
Andria Hotel Restaurant
Nearest ski resort: Masella (51mins)
As soon as you enter for the first time you feel right at home. The Andria Hotel is family-run and has only 16 rooms in a modernist building of La Seu d'Urgell. Part of its considerable prestige has been won thanks to its mountain cuisine, with a clear predominance of rice dishes, roasts and stews. The Alt Urgell red cockerel stew is truly delicious.
Hotel del Prado
Nearest ski resort: La Molina/Masella (25mins)
Are you planning a relaxing getaway? The Hotel del Prado stands on the outskirts of Puigcerdà, in the Cerdanya region, and is surrounded by beautiful gardens. There is also a tennis court, children's play area and an outdoor pool. The hotel restaurant offers traditional Catalan cuisine with seasonal dishes made from local produce as well as products with Protected Designation of Origin and Protected Geographical Indication.
Park Puigcerdà Hotel
Nearest ski resort: La Molina/Masella (17mins)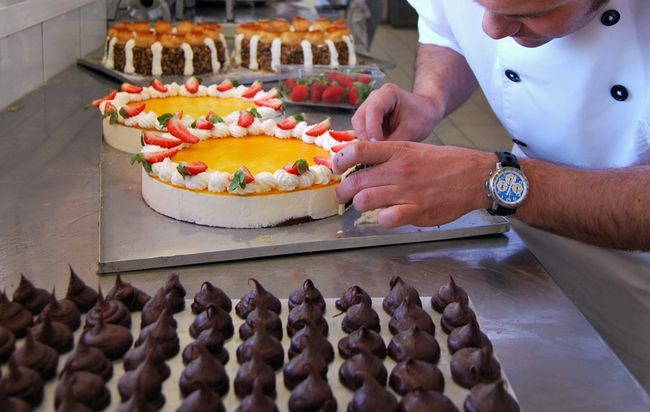 Just 14 kms from La Molina and Masella resorts, here is a peerless cure-all that will recharge your batteries after a day of skiing: the Park Puigcerdà Hotel. On one hand there is the spa equipped with Jacuzzi, sauna, Hammams, and an à-la-carte treatment cabin. On the other, there is the restaurant where they lovingly slow-cook a wide variety of market cuisine dishes.
Fonda Xesc Inn
Nearest ski resort: La Molina (45 mins)
The tiny village of Gombrèn, with just over 190 inhabitants, is the recipient of one of the Michelin stars awarded to Catalan cuisine. The distinction recognises the culinary concept of chef Francesc Rovira, who heads the restaurant of the Fonda Xesc inn. His cuisine is an updated version of the area's regional cuisine and evolves according to the seasonal produce available. The hotel only has 14 rooms, your best friends for a well-earned rest.
Ca l'Amagat Hotel
Nearest ski resort: Masella (30 mins)
This accommodation is well known in the area for the comfort of its facilities and for its cooking. It is a member of the Berguedà Club dels Sabors, the Flavours Club, an association of agri-food producers from the Berguedà region devoted to promoting the area's typical products and cuisine.