There are ski resorts popular with Brits. Then there are those that 'the locals' frequent. And then there are resorts where The Beatles made movies. Considering Obertauern's major claim to fame is being the location for the film Help! it remains remarkably under-the-radar for most UK-based skiers. In fact, this is true of the majority of the SalzburgerLand region.
But while Brits may neglect Obertauern, the snow gods certainly do not. With an average maximum snow depth of 264cm it is Austria's snowiest winter sports destination. The 100km of piste at your disposal may not rival the French mega-resorts for quantity, but the variety of terrain on offer is superb, ranging from high jagged peaks with deep views into the surrounding backcountry, to long, cruisy, after-lunch blues. 
The Super Seven itinerary takes in the seven highest points in the resort and is a great way to cover some vertical kilometres and the Tauern Round (either clockwise or anti-) is another option for a tour of the whole of the valley, taking in slopes facing all aspects. There's also plenty of freeride potential. Unfortunately, despite a solid base of snow, we were unlucky in terms of properly fresh powder, but there had been sprinkling a few days before our arrival and very little of it had been skied. 
This is perhaps the best thing about these smaller, lesser-known resorts—if this was a bigger resort, every inch of fresh snow would be carved up by lunch time, but our guide was adamant that he could find us fresh tracks several days after snowfall, with only an hour or so hiking. And so it proved. Given the extensive terrain within sight of the lift system, and the seemingly modest local appetite for getting into it, Obertauern is definitely a destination I'll remember to come back to for a rainy—or rather, snowy—day.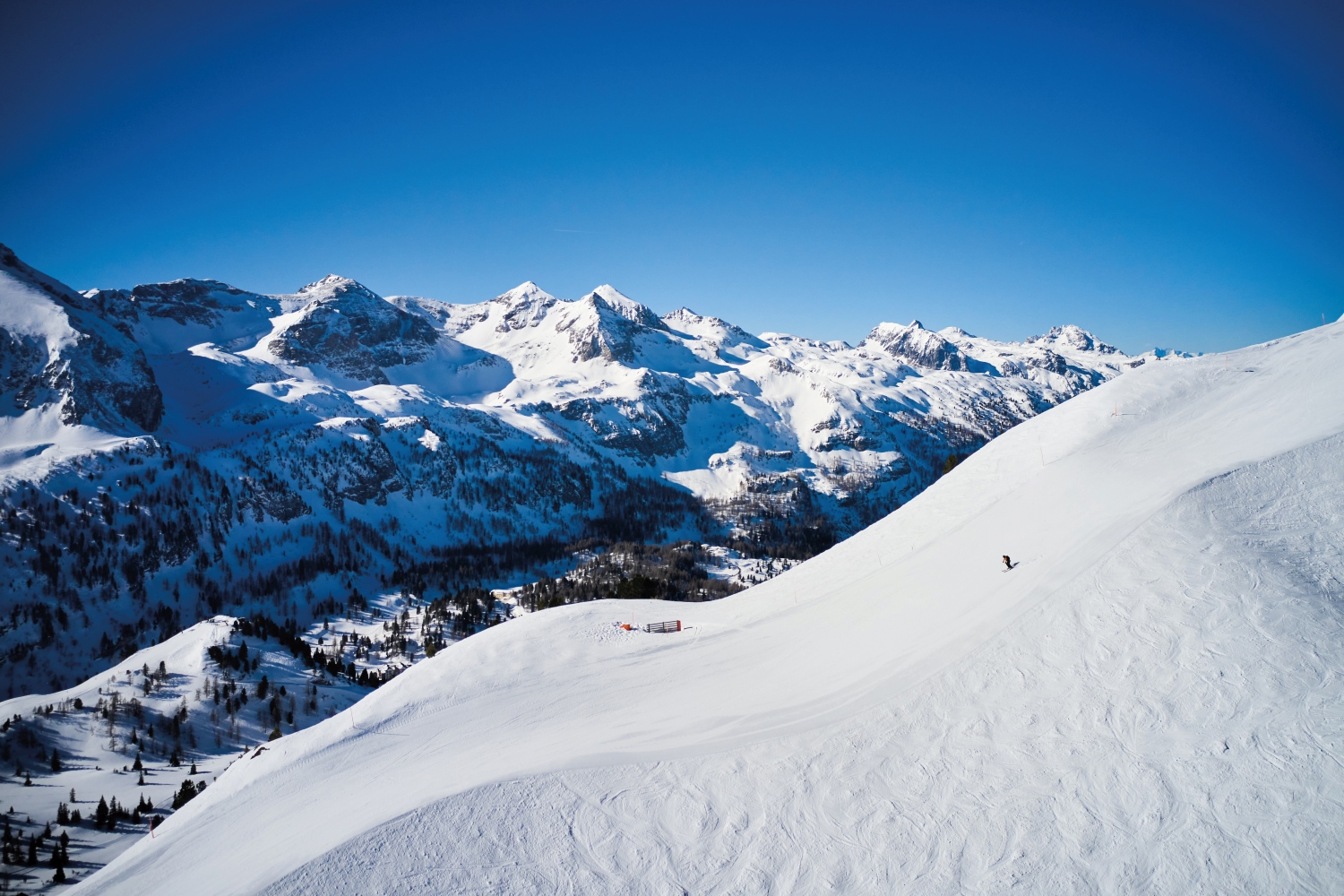 Rest & restoration
Another thing we had to remember was that SalzburgerLand would be our first post-pandemic winter holiday, and the first time we'd been on skis in three years. Not only did our legs have a little less resilience, but we needed a more restorative experience all round. Where once non-skiing activities seemed a gimmick, in our Covid-traumatised world they had begun to take on a new appeal.
Just down the hill from Obertauern is a kind of natural amphitheatre known as Gnadenalm. A strangely flat area hemmed in by the wooded lower slopes of the mountains, and perfect for cross-country skiing, snow-shoeing, or a relaxing ride in a horse-drawn carriage. Just the kind of restful, nature-connective experience I've come to appreciate more and more in recent years. 
There are times in the past where such a sedate activity might have seemed a waste of daylight which could otherwise be used for skiing. But that wasn't really an issue in Obertauern, which offers night skiing too. This is another thing I'd previously seen as a gimmick, but we arrived in resort early in the evening and with three years of unspent ski-enthusiasm looking for an outlet, it was a real treat.
It was also a great way to warm up for the week ahead, rather than ploughing straight into a full days' worth of unfamiliar exercise. The length and variety of pistes open under the floodlights was bigger than many resorts offer in the evenings, and the hearty food at the Lürzer Alm piste-side restaurant, provided perfect Austrian ski-fuel.
Obertauern could keep any skier entertained over a long weekend, but given that we had a week's holiday this was just stage one of our SalzburgerLand road trip. After a few days pounding the pistes and making the most of what powder we could find, we moved on, and seemingly took a step backwards in time.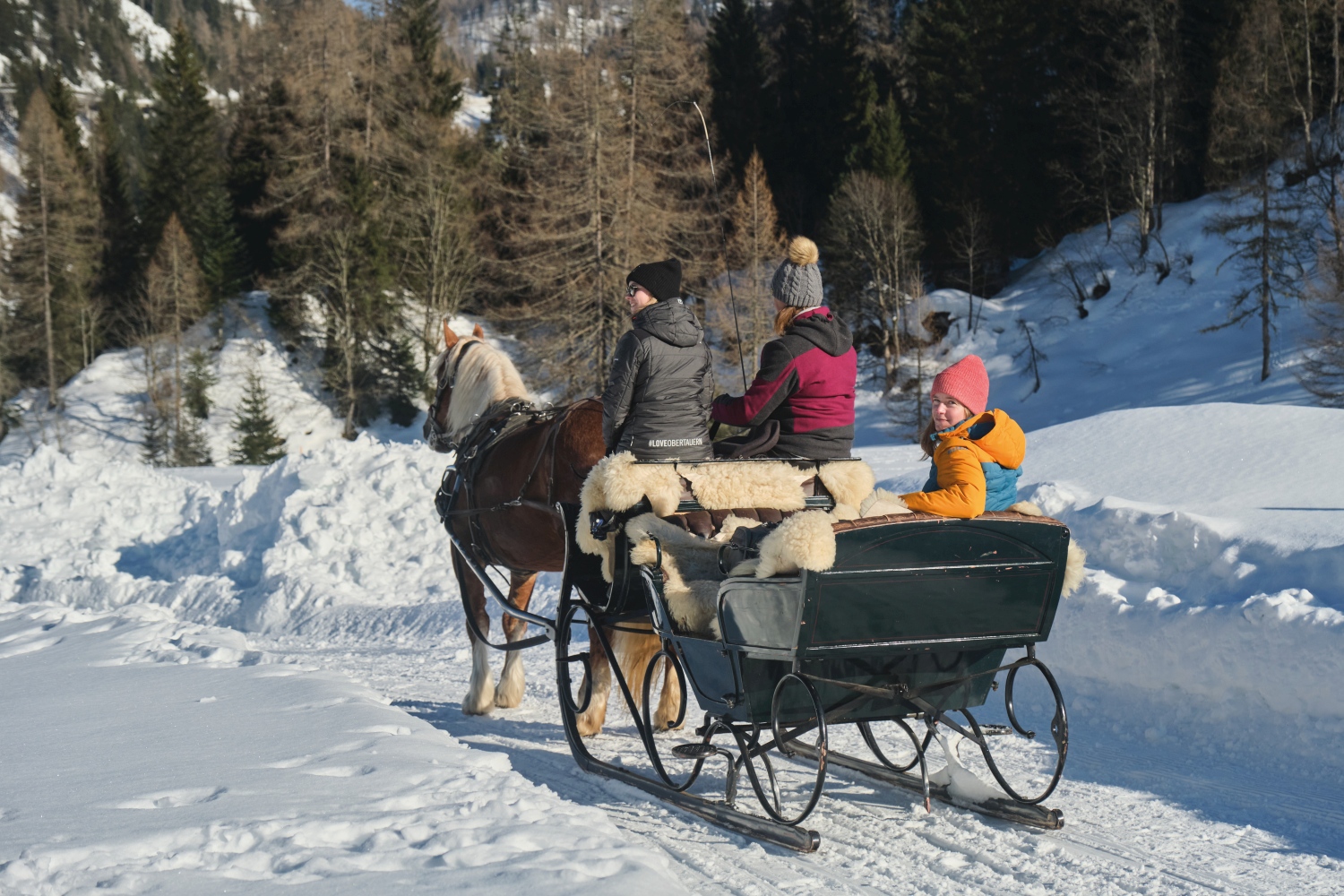 Spas & special treatment
Bad Gastein has the old-world, mitteleuropa appeal portrayed in countless novels and films. The natural springs gave rise to a spa culture that flourished during the Belle Epoque and the countless grand hotels in the town straddle architectural styles from neo-Gothic to Art Nouveau. You almost expect Hercule Poirot to emerge from a doorway at any second, twirling his moustache and declaring that his "little grey cells" have cracked the case.
One of these fading edifices—abandoned, in fact—which dominates the centre of the town is called the Grand Hotel de Europe, which we were told, was the inspiration for Wes Anderson's Grand Budapest Hotel. Later research revealed this to be inaccurate, but the similarities are evocative and it's obvious how the idea arose—you could easily imagine those adventures being played out in the streets of this picturesque town.
Just down the valley is Bad Hofgastein, the location of a thoroughly modern—but no less opulent—version of a European spa hotel. Das Goldberg is all about self-indulgence, and it's easy to get swept up in it. Life takes on a more relaxed pace the second you step through the front door, and your every whim is catered for, from private ski and boot lockers to a well-stocked cigar humidor.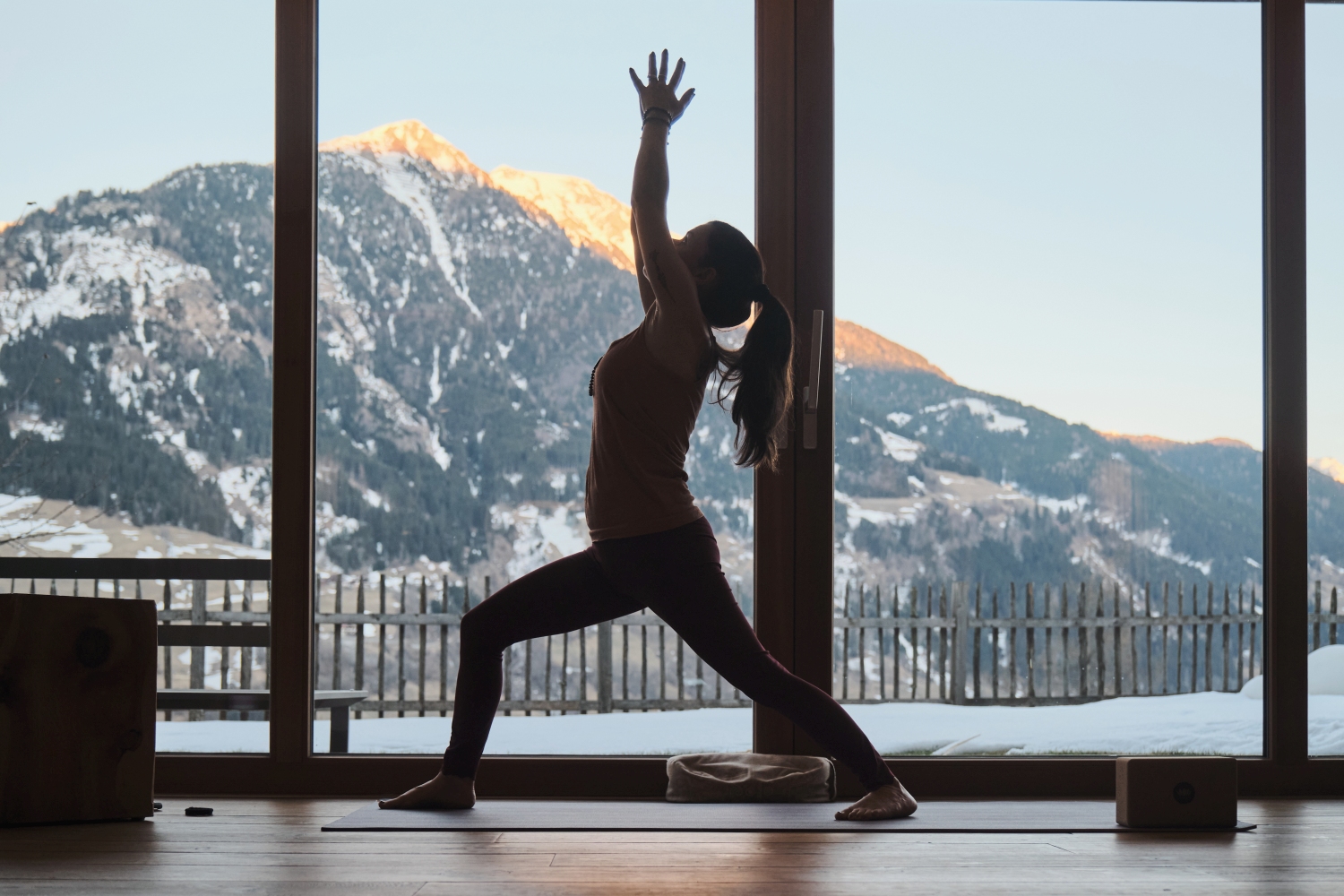 The wellness facilities were exactly what we needed for some post-pandemic pampering. Yoga classes overlooking the valley, sunrises in the infinity pool and of course, the spa. The sauna deserves special mention for offering the most in-depth spa experience I've ever been treated to. We were admiring the view through the sauna's panoramic window when a gentleman came in and said "the treatment is about to start."
Throughout the next 30 minutes, various oils were periodically applied to the coals, and our host used multiple methods of air circulation, including vigorous towel twirling and targeted wafting. He sprayed us all down with a fine mist of near-pure alcohol, which created a cooling, tingling sensation as it evaporated from our skin.
I consider myself an aficionado of the mountain spa, but Das Goldberg redefined the whole concept for me. Needless to say, the subsequent cocktails and dinner in the excellent hotel restaurant were consumed with an even more tranquil attitude that evening.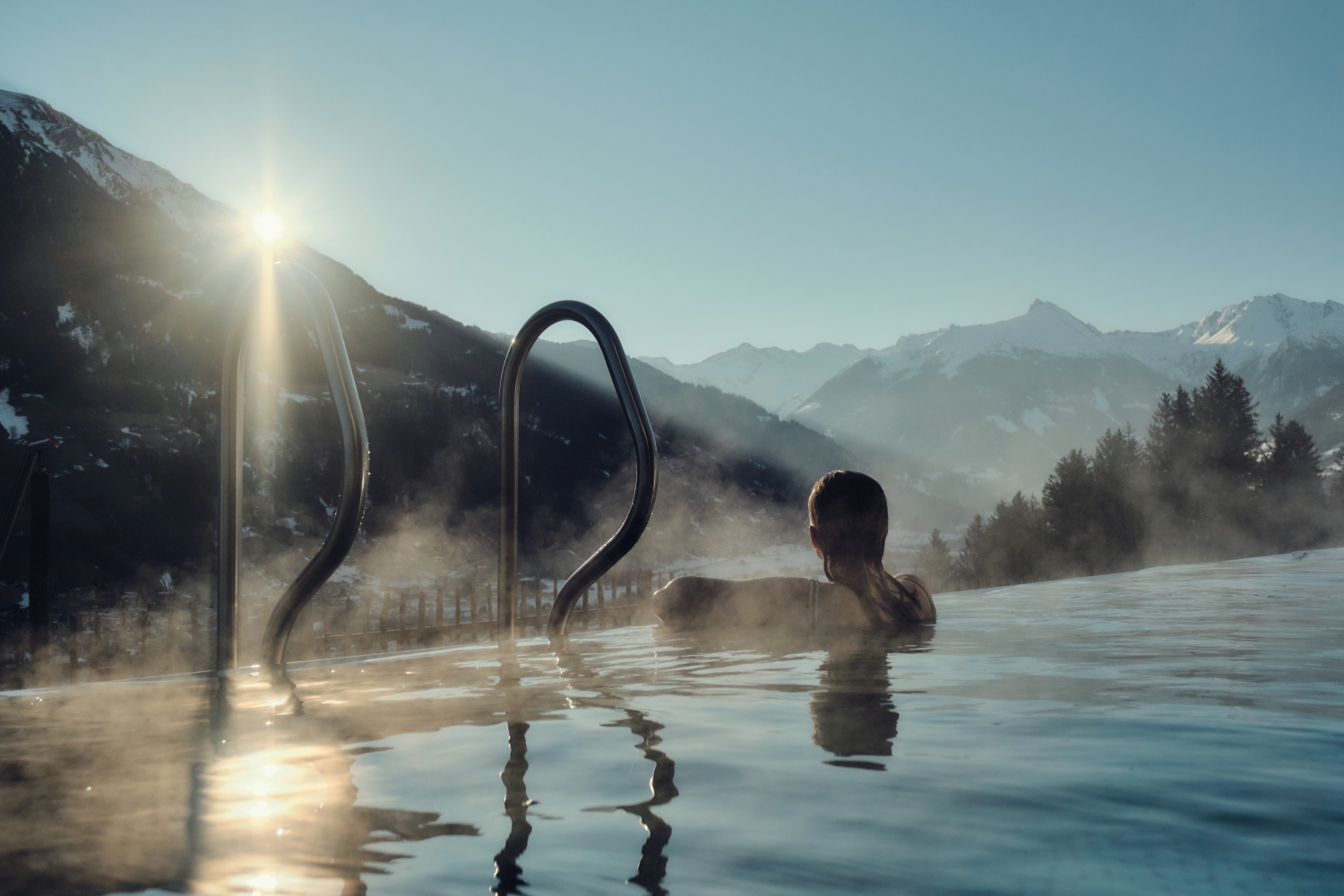 Mountains & meditation
The skiing in Bad Gastein was impressive too. Das Goldberg was fairly isolated above town and the snowline seemed very far above us. But even after a prolonged period of bluebird days and lack of snowfall, there was still a well-groomed piste running right past the hotel's outdoor bar. Ski-in ski-out in a verdant valley in spring felt strange, but it made for a super-quick access into what turned out to be an extensive and surprising ski area. 
A short descent to the Schlossalm lift and we were up above 2,000 metres in no time. The piste back down to Das Goldberg would later turn out to be a superb run to finish the day too. In the meantime, there were three interconnected ski areas to explore with a vertical drop of over 1,000 metres in some places.
Given that the view from the valley was almost entirely green pasture, the extent of the skiing was a revelation. The superb quality of the mountain restaurants we sampled was another example of how the 'former' grandeur of the area is far from faded and the clientele has perhaps not changed all that much in 100 years—they've merely moved out of the older buildings.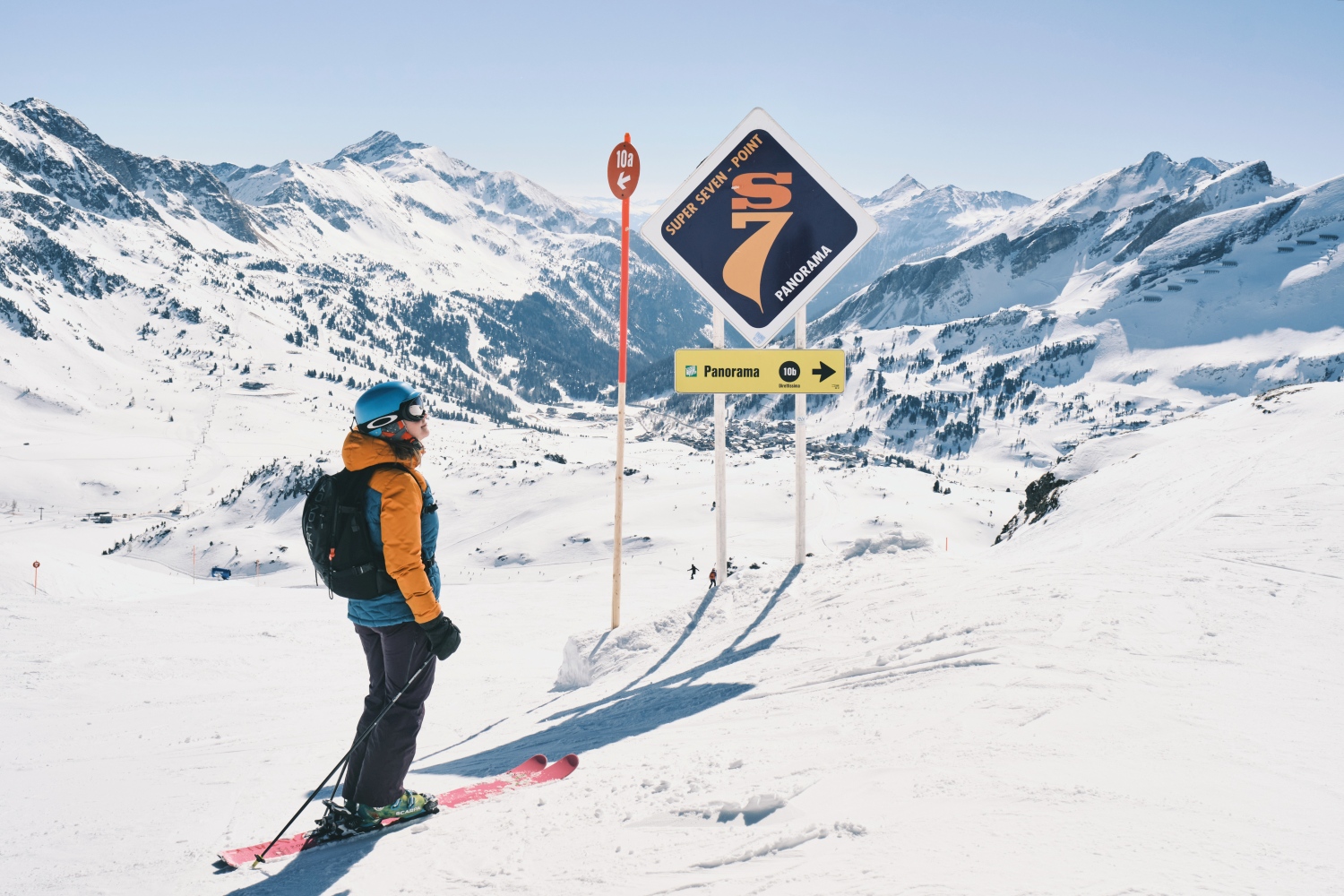 One final self-indulgence awaited us on the slopes of Dorfgastein, across the valley: Yoga on the Snow. If the idea of bending and stretching in cumbersome ski gear sounds ridiculous at first, our instructor Anke overcame that impression almost immediately, inviting us to take a few simple moments to connect with the environment around us­. The effect was breathtaking.
Lockdowns taught many of us to make the most of our time outdoors. But in hindsight, it seems crazy that mountain yoga hasn't always been a ski resort staple. OK, you might not want to sit for 20 minutes in a whiteout, but a 60 second stand-pose to help ground you in your environment can't help but improve your skiing experience.
When my partner opened her eyes after a short meditation, there were tears in them. It was the ultimate vindication of our slow approach to getting back into skiing— steadily reconnecting with everything that makes the mountains special.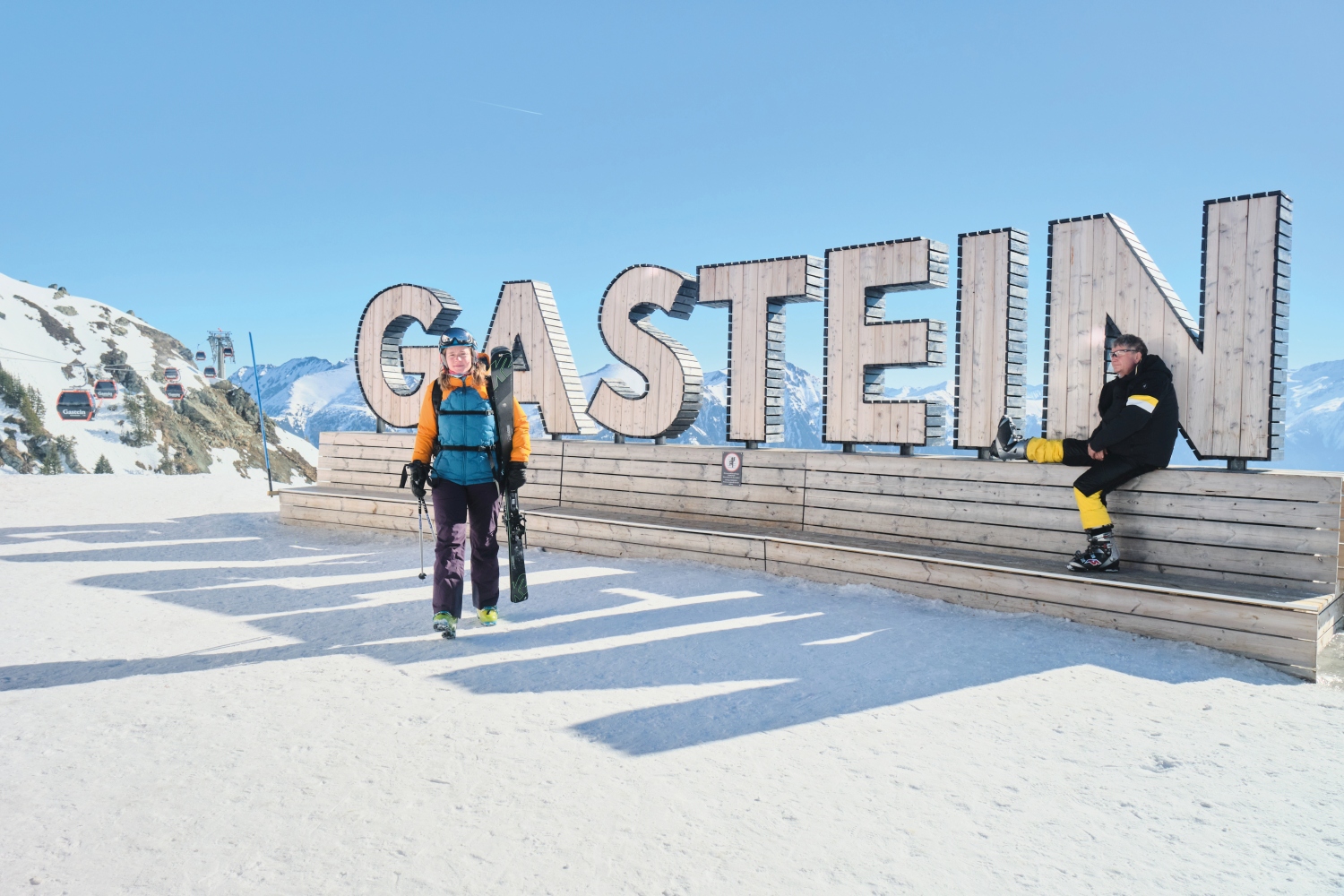 Snow how
Our trip
Daniel trip was organised and supported by SalzburgerLand Tourism.
Getting there
British Airways and EasyJet fly direct from London to Salzburg Airport, from £112 return.
Where to stay
Dan stayed as a guest of the 4-Star Hotel Alpina in Obertauern. Run by Elizabeth and Matthew Will and their family, the hotel has recently taken steps to achieve carbon neutrality, reducing emissions as far as possible and offsetting those they can't eliminate. He then moved to the stunning Hotel Das Goldberg in Bad Gastein, with its indoor-outdoor swimming pool, and extensive spa complex.