We're just about to sit down to dinner in the lodge when the happy hum of post-ski chatter is interrupted by an ear-splitting bang. A minute later, my friends Pete and Marty walk through the door from the kitchen, grinning like naughty schoolboys. "The chef invited us outside to shoot his rifle," says Pete. "It's a serious piece of kit."
On any ordinary skiing holiday, the idea of the staff packing heat might raise a few eyebrows. But after two days at the Grand Hotel Gjeravica in Kosovo, I've come to realize this is the norm. The night before I arrived, the owner and one of his cigar-toting friends pulled out a selection of pistols, and started loosing off shots into the night. Then they offered my fellow guests a go—but not before everyone had downed a few of the other kind of shots.
In fairness to our hosts, the possession of firearms here makes a certain amount of sense. Gjeravica is a tiny village set deep in the Accursed Mountains, the range which marks the border between Albania and Kosovo. Wild boar, bears and wolves roam the area, and hunting is one of the main pastimes in the summer. But the guns here aren't just to keep wild animals at bay—they're a hangover from Kosovo's turbulent past. 
Until 2008, this country didn't legally exist—it was a province of Serbia, which in turn was part of the Federal Republic of Yugoslavia. But in the last of the brutal wars which ripped the Balkans apart in the nineties, Kosovo's ethnic-Albanian population fought for—and eventually won—their independence. The cost, however, was high.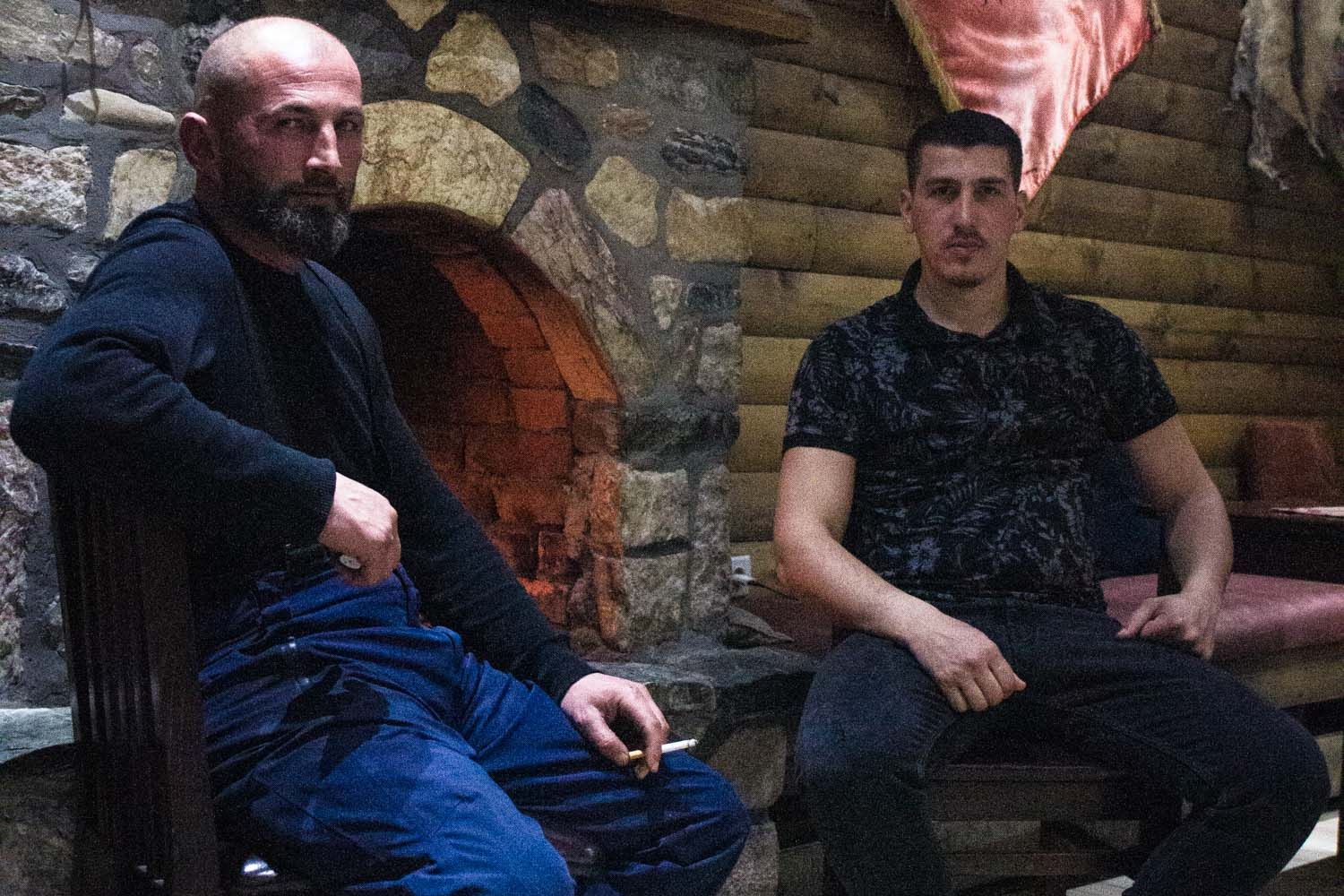 The violence—which escalated steadily over the course of the decade, and then exploded between 1998 and 1999—was characterised by savage acts of 'ethnic cleansing', including the massacre of 377 unarmed Albanian men and boys in the village of Meja in April 1999. By the time NATO belatedly intervened and forced Slobodan Milosevic's Serbs to accept a ceasefire, some 13,000 Kosovans had lost their lives, and nearly 1.5 million had been driven from their homes.
The scars left by such a vicious conflict will obviously take decades to heal. But in many ways, our presence here is a sign that the process has begun. Twenty years ago, the idea of a group of Brits coming skiing in Kosovo would have been unimaginable. But with the help of reconstruction funding that has poured in from the EU (as well as the significant sums sent back by the Kosovar diaspora) the country has picked itself up, dusted itself off, and developed at a furious pace in recent years.
Tourism now accounts for nearly a tenth of all jobs in Kosovo, according to Arjeta Shaqiri-Latif, a spokesperson for the Ministry of Industry, Entrepreneurship and Trade. And the cat-skiing operation we're visiting is a shining example of the kind of business it's now possible to build in Kosovo—its very existence serving as evidence of the country's potential.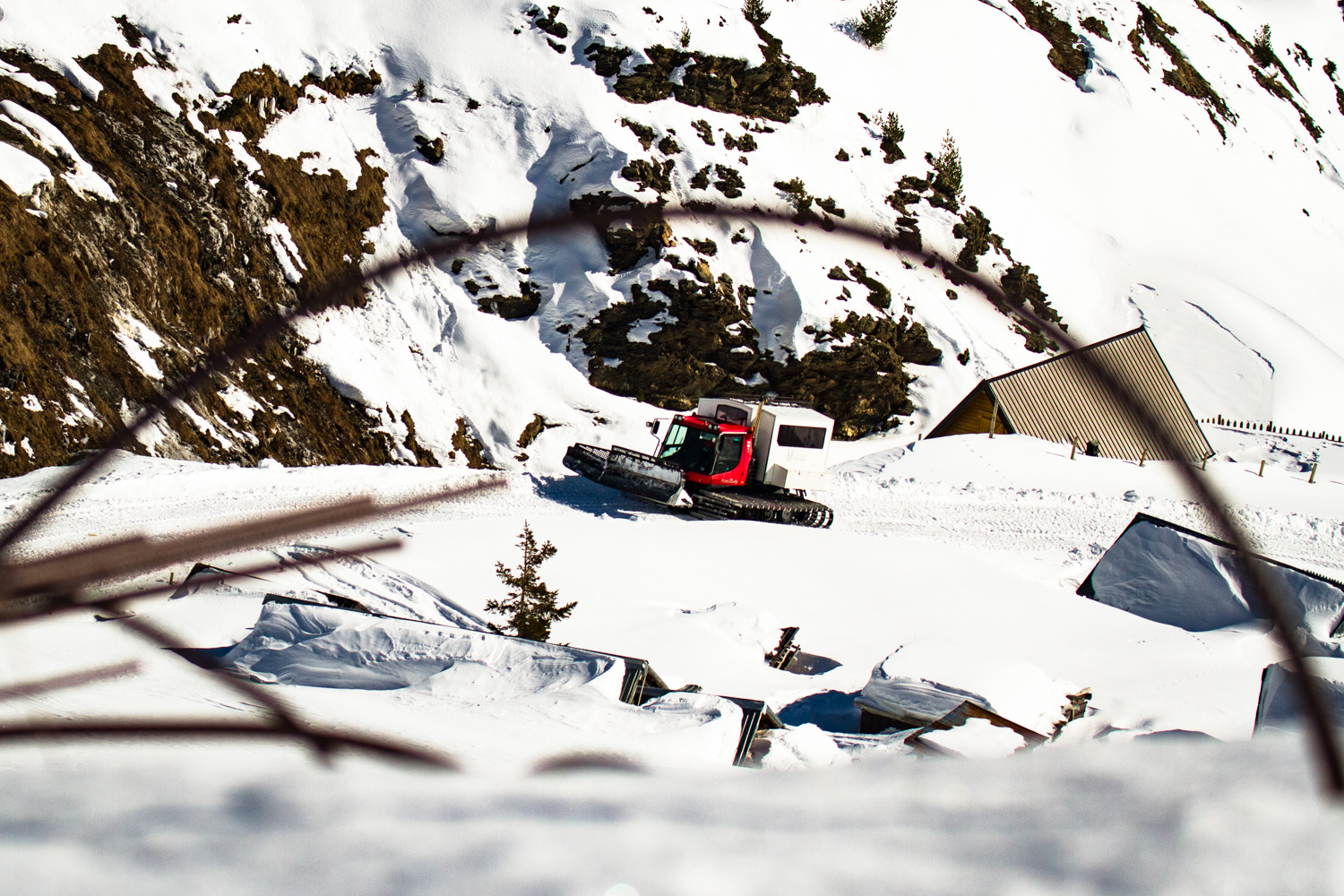 A crazy dream
"When we first came here, even the locals considered us completely crazy," says Seb Fleiss, the co-founder of Lynx Freeride. "They were like 'what the fuck? No-one goes into those mountains in winter.'" But where the locals had always viewed the region's heavy snowfall as a barrier, Fleiss, an ex-pro snowboarder from Croatia, saw an opportunity.
He'd visited the nearby resort of Brezovica in 2011, while competing on the ex-Yugoslav contest circuit. The resort itself wasn't much to write home about—just a collection of rusting lifts left over from the communist era—but he'd been impressed by the terrain, by the local snowboard scene, and by one rider in particular: the man who is now his business partner, Hamda Hisari. 
Hisari, who everyone calls 'Super Hamda', because of his ability to ride anything, drive any machine, and fix any engine, was the proud owner of the first snowboard in Kosovo. "In 1992, when [my brother brought it] over the border, they thought it was an ironing board," he says. He was also one of the first to take up ski touring in the country. A couple of years after they first met at that Brezovica contest, Seb and Hamda hooked up again to guide a group of US pros around the country. When they arrived at the Gjeravica bowl, they realised they were looking at something special.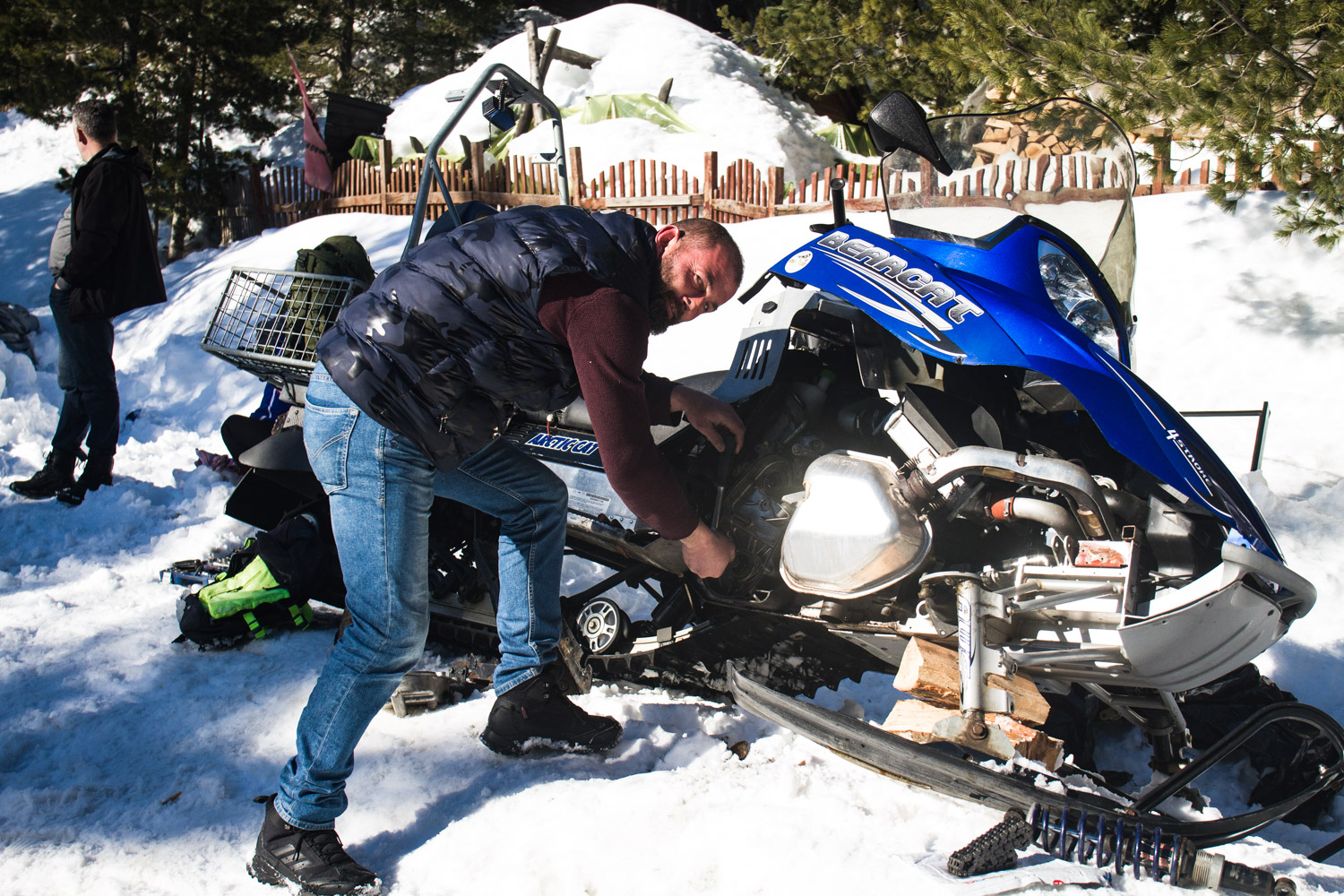 Gjeravica village—a collection of tumbledown holiday cottages, left empty and almost completely snowed-in during winter—sits at one end of a wide open, east-west valley beneath the eponymous peak, the second highest in the Accursed Mountain range. It takes some getting to. I arrived in the dark, after a two-hour taxi ride from the airport in Pristina, Kosovo's capital, followed by an hour slithering up the road in a tough-as-nails '90s Nissan Patrol, and then a further hour in a snow cat. But the following morning, the mere sight of the terrain that awaits me and my fellow guests makes all that travel worthwhile.
To the west, we can see high-alpine steeps, and technical-looking couloirs snaking down from the peak of  Mount Gjeravica, 2,656m above sea-level. To the south of the summit, a long ridge offers lines at every imaginable angle and gradient. Beneath this, there are gulleys stuffed with fun-looking features and rocks to drop off, while the zone around the lodge is full of well-spaced pines, offering fun, sheltered tree runs for when the weather turns bad.
There's no shortage of snow either—it's caked onto the cliff bands like layers of Balkan baklava, and stacked in metre-and-and-half high drifts around the buildings, leaving only the tips of their wooden garden fence posts visible. Because of the proximity of the Adriatic Sea, in a good season they can get between 12 and 15 metres here, Seb says—enough to rival Niseko in Japan.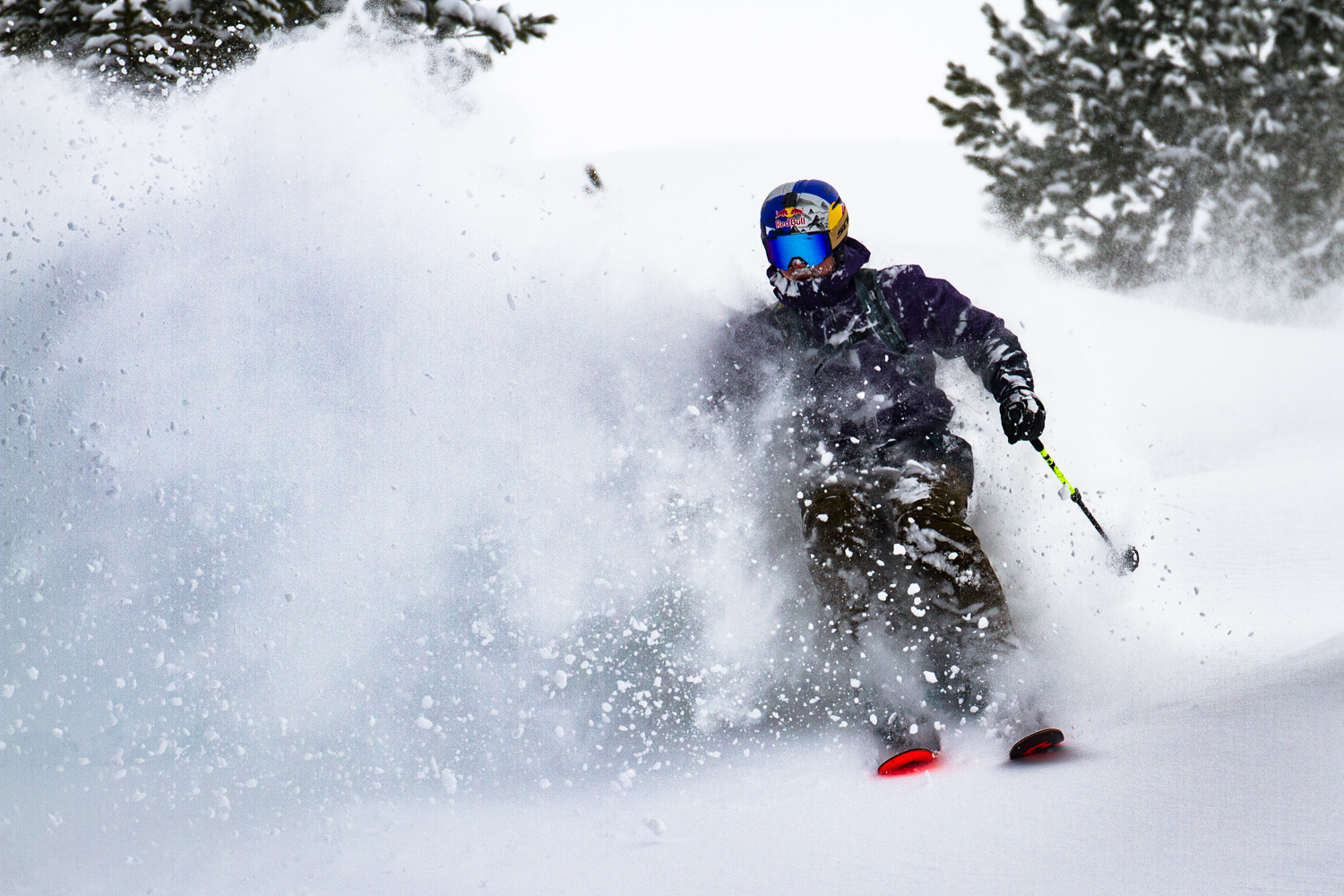 The perfect playground
Our days start with Turkish coffee—a local specialty that's been brewed in these parts since the days of the Ottoman Empire—and a breakfast of djath dhie (a homemade goat's cheese) ajvar (a delicious spread made of roasted red peppers) and freshly-baked flatbread, before we head out to explore. Transport around Lynx's playground of powdery delights is provided by two Pisten Bully 300 snow cats, bought second-hand from Italy. The newest arrived just last year, after they won a big tourism development grant from the EU—part of the reconstruction money that the bloc is pumping into local businesses. 
Like the machines they drive, most of Lynx's guides originally come from outside Kosovo. Marko Darkov and Dani Mladenovic are from North Macedonia, and Mikey Reen comes from—of all places—Brooklyn, New York. Born and raised in the metropolis, he spent a chunk of his 20s at guide school in Colorado, and ended up working here almost by chance. "I was messaging Seb about taking a trip out here, and he said 'hey, there's actually a job available'". Having initially signed on for a season, he enjoyed it so much that he's recently committed to a second.
The trio are very safety conscious—there are avalanche rescue tutorials in our down time, and a mini briefing before each run. They're also experts at working the mountain, farming the snow so that no one area gets too tracked out. This is important, because although the area enjoyed a big dump shortly before our arrival, unusually strong winds have scoured much of it to a crust. On several occasions we drop into runs that look soft from a distance, only to be confronted with the harsh, scraping sound of edges on ice.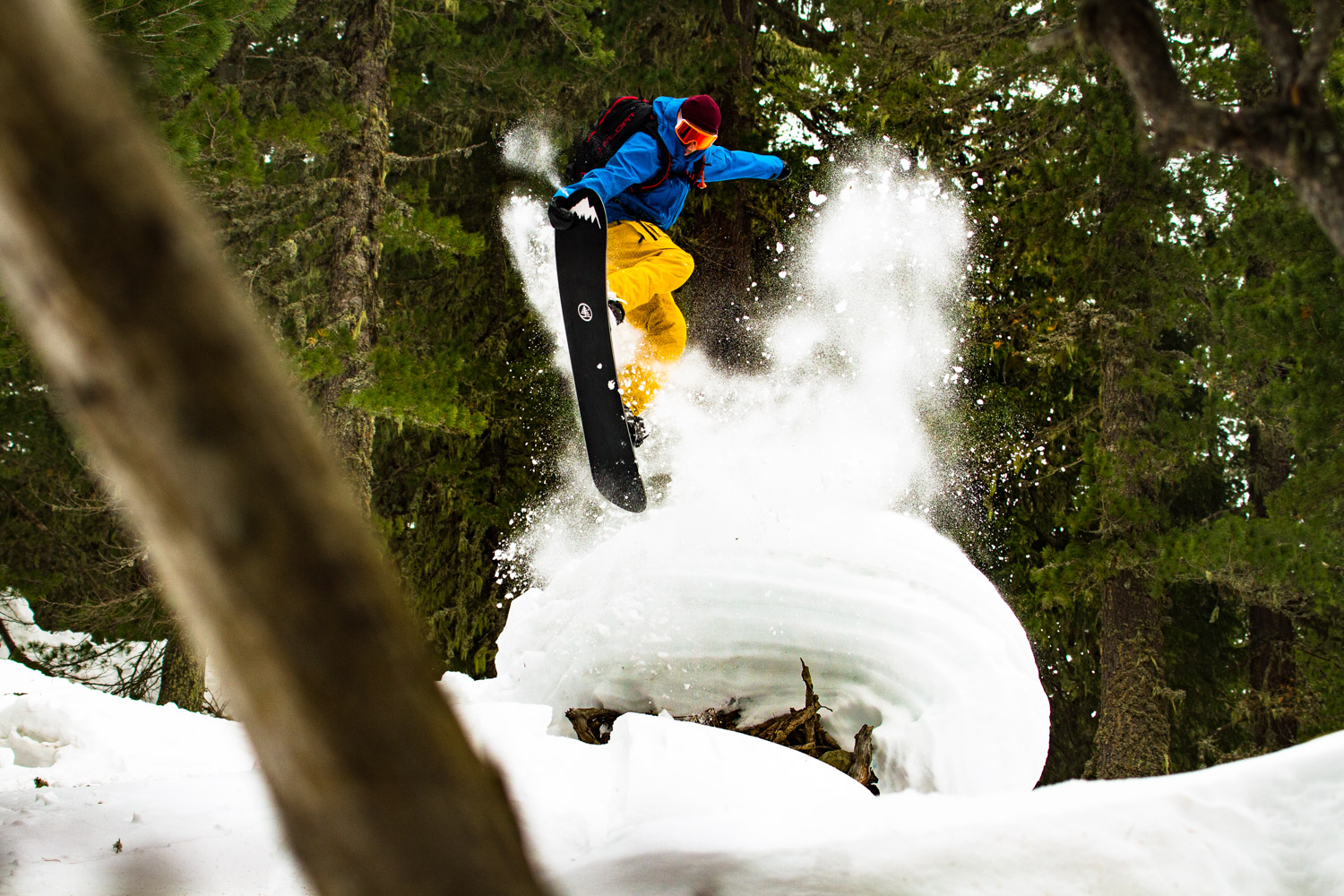 Thankfully, the area Lynx has to play with is vast. From the peak of Gjeravica to our usual pick-up point is 1,000 vertical metres, and most days we'll get in eight to 10 laps from halfway up, or around 5,000m in total. Unlike in the more highly-regulated mountains of Western Europe, there don't really seem to be any restrictions on where Lynx can travel with the cats either, which means, despite the challenging conditions, our guides almost always manage to save a powdery stash for the final run.
On our penultimate evening, the storm we've all been waiting for rolls in. By the time we've finished our dinner, the snow is falling in thick, sticky flakes. Seb gives himself the following morning off to take advantage of the snow. He's joined by his friend Fabian Lentsch, a Austrian pro sponsored by Red Bull. The clouds are still low, so we spend the day hacking around the more sheltered gulleys, hucking ourselves off rock drops into deep, soft powder, sending up clouds of spray with every turn. 
Lentsch, who recently lived in Iran for a year [and made a film about it, see 'Fresh' p. 18], spends the bulk of each winter season chasing storms in his converted 'Snowmads' truck, making him true connoisseur of up-and-coming locations. It's not his first time staying with the Lynx crew, and it won't be the last. "Honestly, this place is so sick man, I would come back here every year if I could," he says.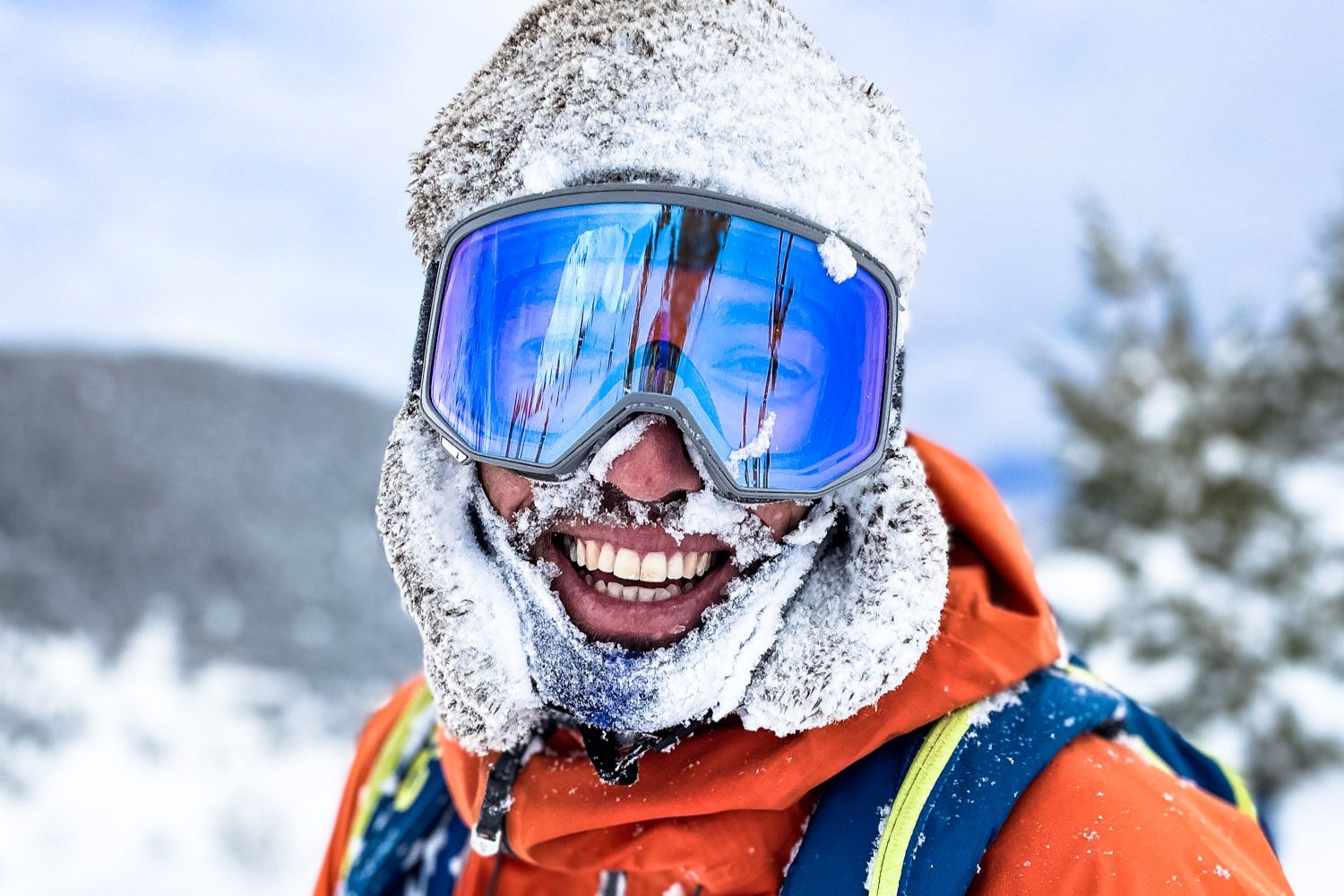 The winds of change
The on-hill operations at Lynx are impressively slick, and with their foreign-trained, anglophone guides—and high-profile fans like Fabi Lenstch—it's easy to see this place attracting more and more international guests. But Seb and Hamda are also aware of the need to think locally, and to create jobs in the community. Shiptar Zukaj, who Hamda is training as an apprentice, is a recruit from the village down the valley, and already has the makings of an excellent cat driver. So far, however, the main beneficiaries of this mini-boom in winter tourism have been the guys who run the Grand Hotel Gjeravica.
Seb and Hamda lease the accommodation each winter, and while the arrangement is convenient, it means they don't have complete control. The lodge, with its guns and its gruff, thick-necked owner, Iusuf Krasniqi, operates on its own logic. "There's this Albanian mentality where everyone acts like he's a king, especially in his own little zone," Seb explains. This fiercely-independent attitude has its upsides, but can be frustrating to work with. "Doing business how it's done in the west is considered crazy," says Seb. "For years, I struggled to get an invoice from them, for example. They were like 'Seb, we didn't liberate this country from the Serbs to have to pay tax,'" he laughs.
If some of the more outrageous bluster from our hosts occasionally makes the Lynx crew roll their eyes, however, it's easy to see where it comes from. The writing is quite literally on the wall—in pride of place in the lodge, to the left of the large Albanian flag, there's a plaque commemorating the owner's service in the Ushtria Çlirimtare e Kosovës, known in English as the KLA—the Kosovo Liberation Army. 
"During the war, this is the place where some of the biggest fights were going on in Kosovo," says Seb, and Krasqini, whose father was "a senior general" signed up as a teenager. After a few beers one night, he shows us photos of himself in military fatigues on his phone, pointing out which of his fresh-faced comrades didn't make it. Then he tells the story of how the chetniks nearly got him too, lifting his shirt to reveal the pink, puckered patch of skin left by a Serbian sniper's bullet.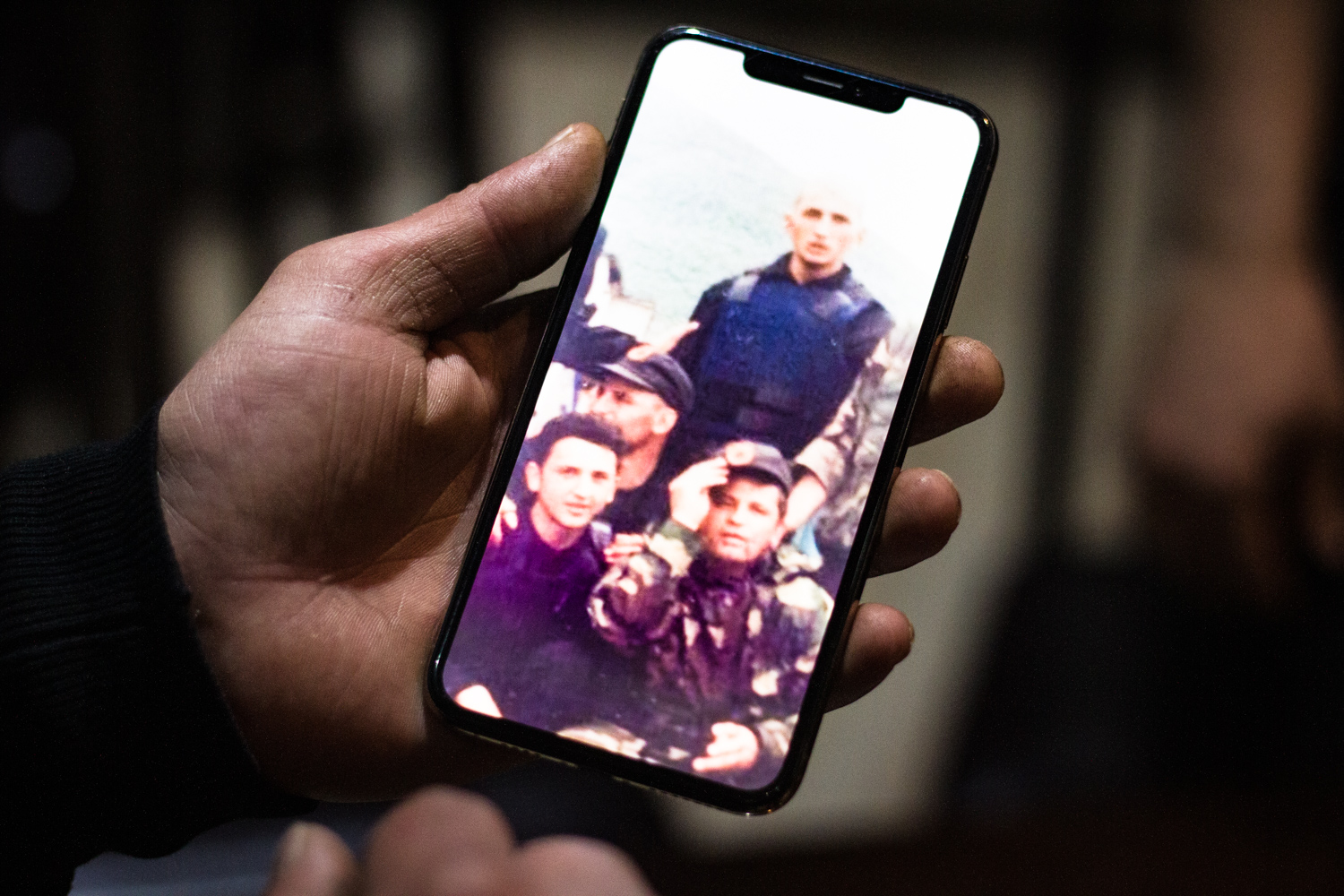 Most of Kraqini's employees at the Grand Hotel Gjeravica are old mates from the military. Pointing to my camera, the rifle-owning chef, Shiptar Gaxherri, explains that he too was a spy during the war. Then, he cheerfully mimes chopping off my arms and legs, to illustrate a story about how he once fed a man into a meat-grinder. I'm not entirely sure he's joking.
If the older guys still bear the scars—both literal, and less visible—of a youth shaped by war, there's a notable gap with the younger generation who work in the lodge. Mergim Lokaj, Krasqini's nephew, is studying IT in Pristina, speaks excellent English, and has ambitions to live in London. Instead of soldiers, his phone is full of Albanain rap videos, by the British-based group Hellbanianz.
Change is definitely afoot in Kosovo, but old customs still persist. And it's these—as much as the quality of the riding—that make a visit to Lynx truly special. On our second-to-last evening, with the snow falling outside, Krasqini cooks us mish qengji në tavë, a slow-cooked lamb casserole. The sheep comes from his own flock (killed by the man himself, obviously) and is offered as part of a warm tradition of hospitality that stretches back centuries in the Balkans. Meanwhile Shiptar the homicidal chef, liberated from his duties for the evening, pulls a bazouki, a two-stringed Balkan lute off the wall, and hands me a guitar. We can't really communicate, but it doesn't take long for us to find a set of chords in common. He starts singing—a Kosovar lament for lost love—and the resulting duet sounds surprisingly sweet.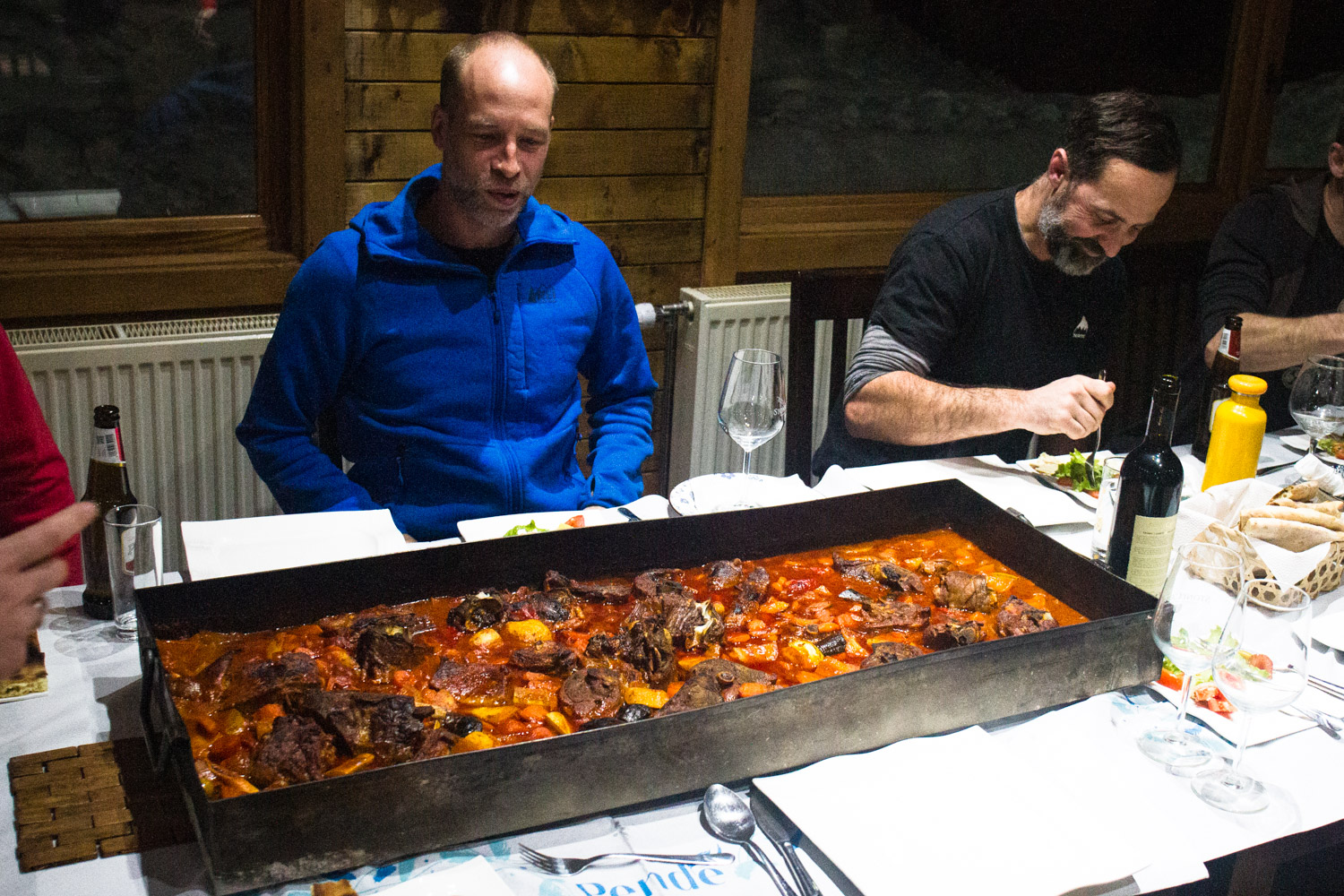 Snow how
Our trip
Tristan stayed as a guest of Lynx Freeride, where a week's cat-skiing, including six days on the mountain and seven nights accommodation, costs £2,150 per person. For booking and more info, visit lynxfreeride.com.
Getting there
Wizz Air fly direct from London to Pristina, from £158 return. Pristina is 1hr 30 away from the pick up point in Junike, and Lynx can arrange a taxi. Alternatively, Lynx can also arrange taxies from the airports in Skopje, Macedonia (2hr 30 from Junike) or Tirana, Albania (3hr 30 from Junike). The latter two both require border crossings, however, which can involve queueing.