Nothing's worse than the prospect of a mile-long stagger to the nearest ski lift, or worse still, a washing machine-like journey in a bouncing, cramped shuttle bus filled with hot, sweaty skiers.
This is precisely why we've rounded up our favourite ski in, ski out resorts for the best doorstep skiing, helping you maximise your time on the slopes and minimise the time you'll need to spend getting to them in the first place, whether your base is a five star ski chalet with that all-important outdoor hot tub on the balcony or a wallet friendly self-catering apartment.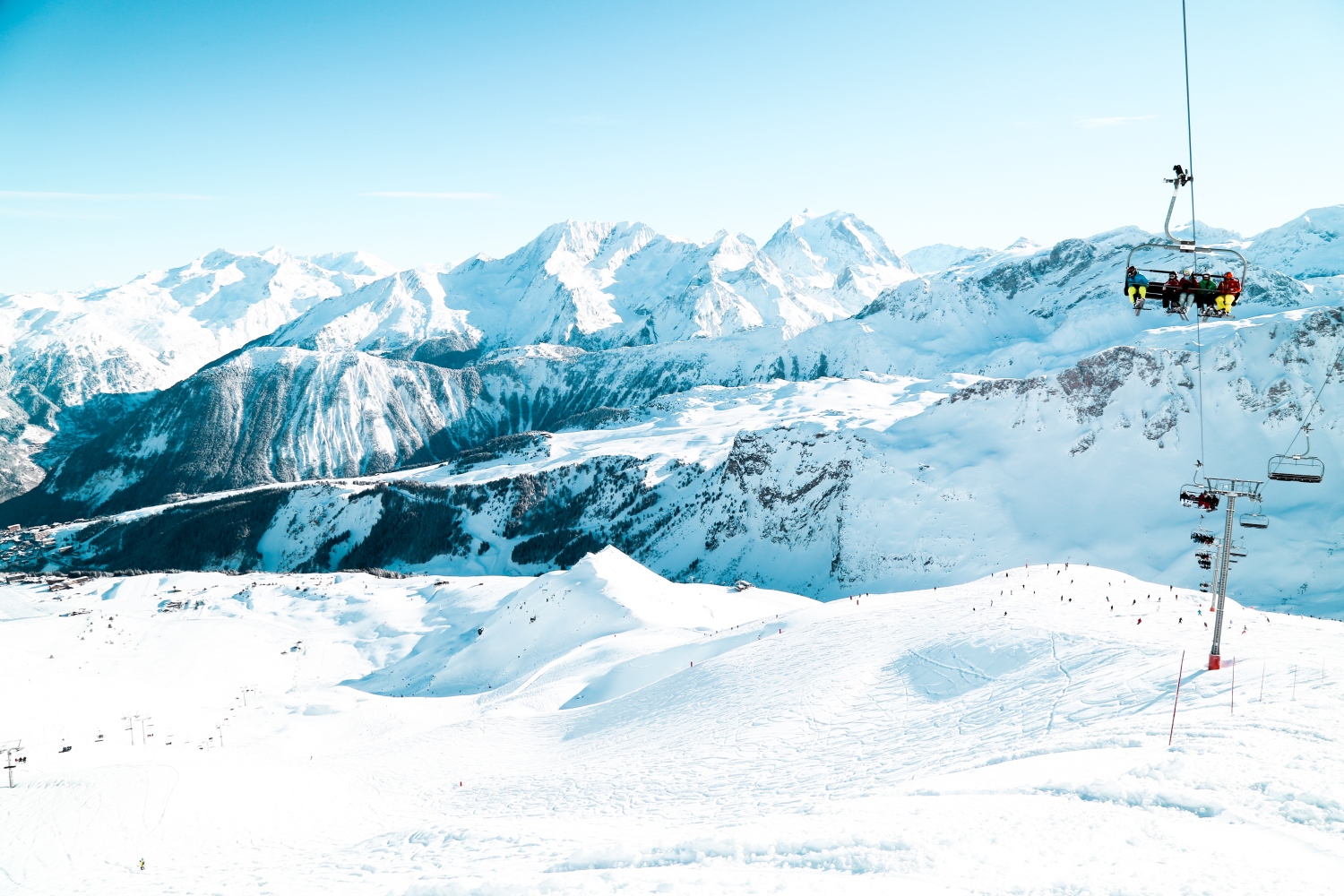 Courchevel, France
Love an impressive stat? Courchevel (and the wider Les Trois Vallées area), which happens to be one of France's best ski in ski out resorts, has loads of them, whether it's the fact that staying here gives you access to 53 slope-side restaurants and 600 kilometres of pistes, or the presence of 154 ski lifts and 105 square kilometres of terrain. It's a brilliant option for beginners and intermediates -  the 180 green and blue runs are wonderfully easily accessible, and many of the best ones either start in Courchevel itself or just above it. 
Courchevel 1850 has some of Les Trois Vallées best ski in ski out apartments and hotels, including a number which take the concept to a whole new level. Take La Sivoliere, where the slope-side ski boot room has heated sofas and an army of staff on hand to prepare your ski boots and warm your shoes after a day on the slopes. We also love L'Apogée Courchevel, a doorstep skiing destination perched above an Olympic ski jump and with direct access to some of Courchevel's best slopes. 
Courchevel's après ski is fantastic, with everything with from cosy pubs to cocktail bars. We recommend Copiña in Courchevel 1650 for the delicious cocktails (line your stomach with one of the delicious charcuterie boards). For slope-side energy restoration, try Les Pierres Plates near Saulire, Courchevel's highest point. Feast on traditional French dishes or grab something from the snack bar, and choose between seating on the huge terrace or inside, where the cosiness is ramped up with the help of vast expanses of faux fur.  
Transfer times to this fantastic ski in ski out resort are short, too – allow a little over two hours if you're heading to the resort from Geneva or Lyon and just 90 minutes if you're flying into Chambery.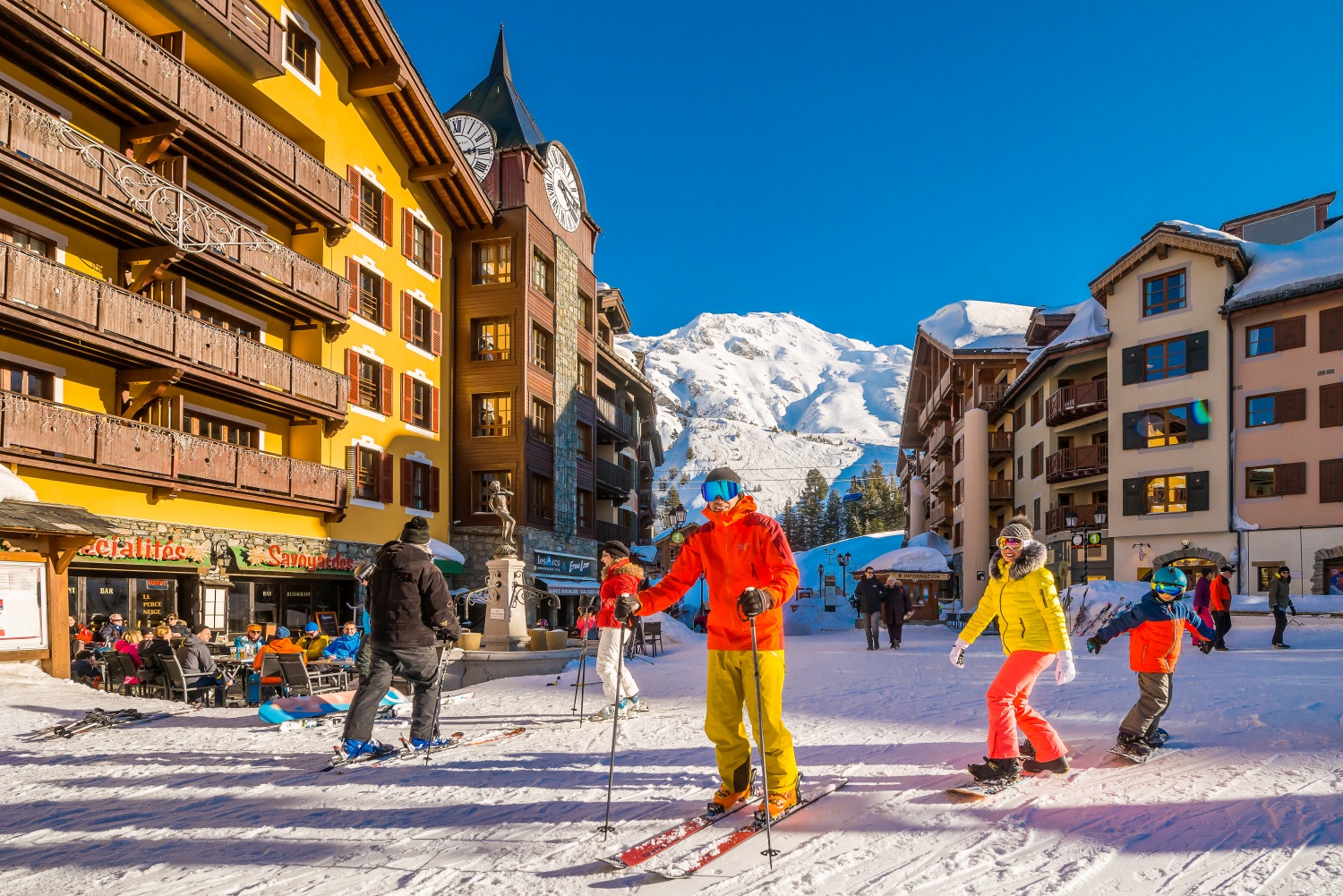 Les Arcs, France
One of the best ski resorts in France, Les Arcs is a resort which is famous for its ski in, ski out terrain. All four ski areas (Arc 2000, Arc 1950, Arc 1800 and 1600) offer direct access to the slopes, although Arc 1950 is your best bet if you're looking for easy piste access – most hotels in Les Arcs' newest ski area were designed so that skiers can ski straight up to the front door. 
There are plenty of recent developments, too. These include a shiny new chairlift over at nearby Peisey Vallandry, and during winter 2021/22 a new zipline will be built in the Aiguille Rouge area.  Don't forget about the easy access to La Plagne - Les Arcs joins forces with this family-friendly resort to create the giant Paradiski area, which has 425 kilometres of runs at between 1,200 metres and 3,226 metres altitude, all of which can be accessed using a single lift pass.
For the best views, hop in the Transarc gondola in Les Arcs 1800 and whizz to the Col de la Chal, where you can soak up gorgeous views over both Les Arcs and La Plagne.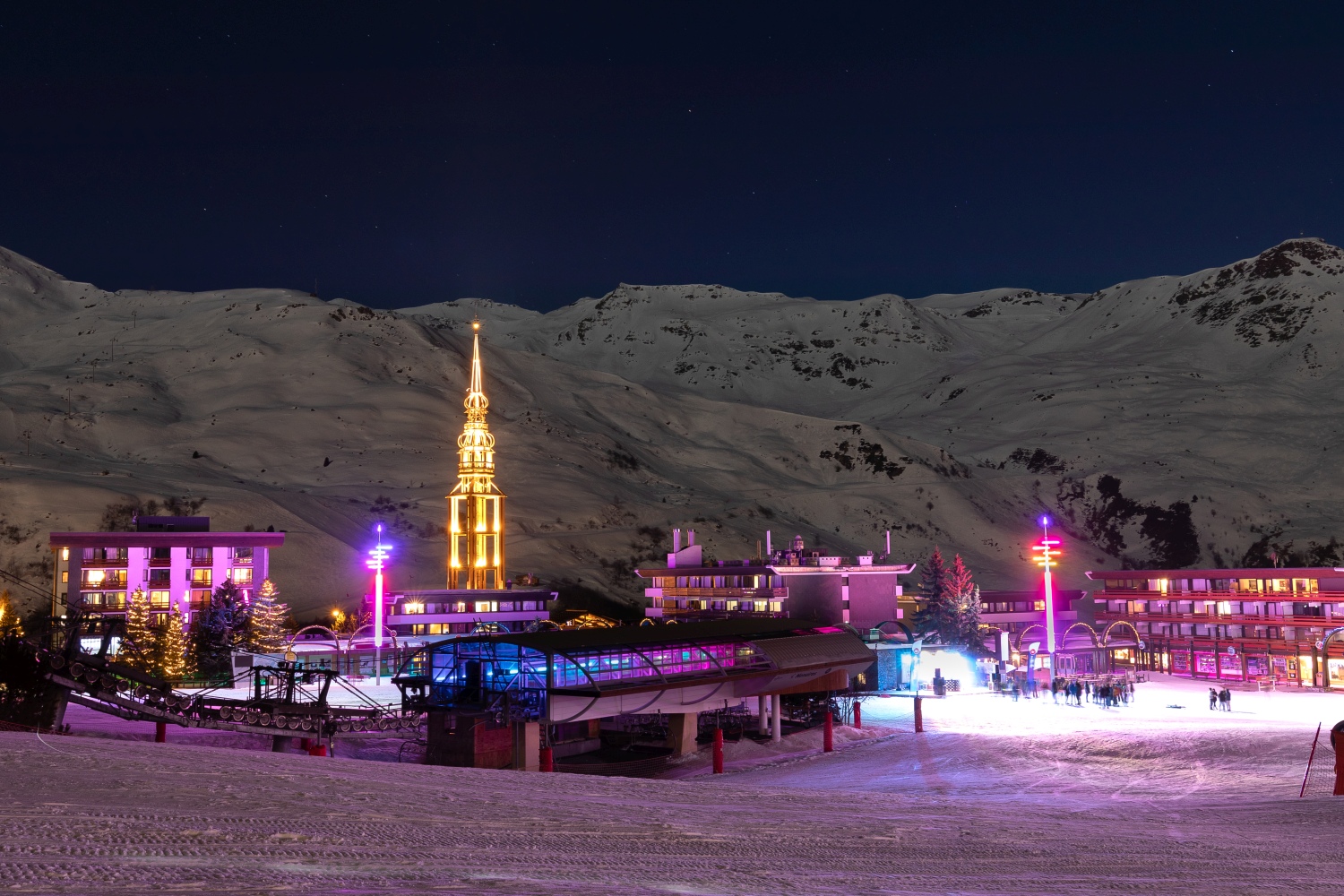 Les Menuires, France
Les Menuires is another ski holiday destination which is almost entirely ski in, ski out, but that's not the onl reason to visit – getting to the vast Three Valleysski area requires minimal effort too, thanks to a network of lifts which will whisk you from the centre of Les Menuires to the area's best bits in minimal time. 
One of the things we love the most about Les Menuires is its layout – a well thought out network of runs means that many of the summits which tower over the resort can be accessed by beginners. Our favourite ones? The blue-rated Grand Lac blue run which provides 550 metres of vertical drop and fantastic views over the Belleville Valley, and the red-rated La Masse run, which starts from La Pointe de la Masse, one of the resort's highest spots. 
The resort itself is divided into several sections: La Croisette, regarded as Les Menuires' village centre, and the quieter areas of Preyerand, Les Fontanettes, Grand Reberty and Les Bruyères, which have a more traditional look, and where you'll find an abundance of self-catering chalets.
The nightlife is undoubtedly bigger, better and certainly noisier in the larger Les Trois Vallées resorts of Meribel, Val Thorens and Tignes, but these aspects aren't typically priorities for Les Menuires' fans, many of whom are families. However, it's especially popular with budget-conscious skiers searching for ski resorts offering direct access to the fantastic Les Trois Vallées area without the extortionate prices you'll find in the larger resorts.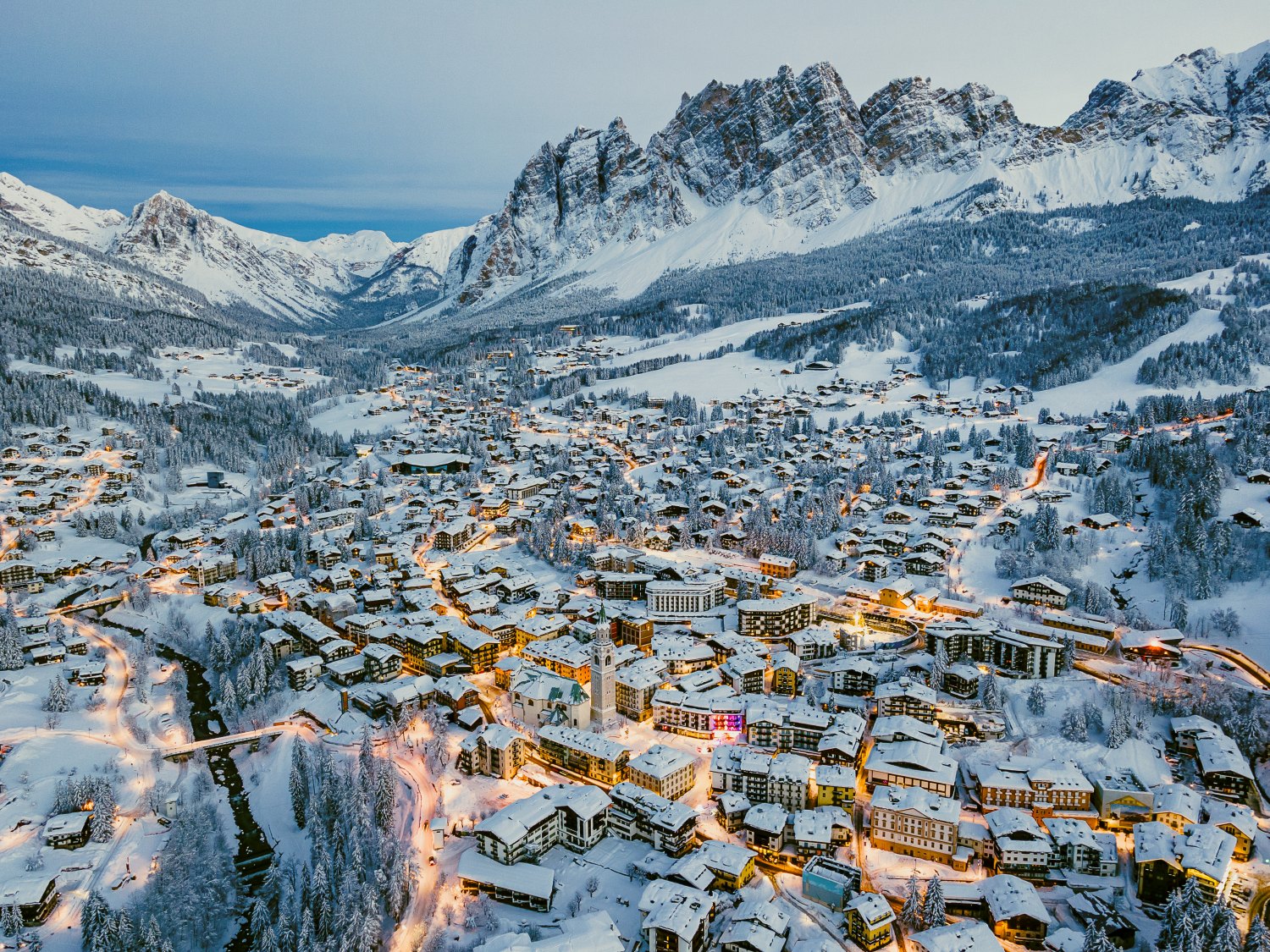 Cortina, Italy
It's officially Cortina's time to shine. In 2026 the resort, which has over 120 kilometres of pistes, will co-host the winter Olympics, an event which has seen a huge injection of cash, much of which has been spent on ski lifts. January 2020 saw the opening of the Freccia nel Cielo gondola which whisks skiers to the slopes of Col Druscié, and a new chairlift in Ra Valles replaces two older ones.
The chairlift's arrival point is at 2,742 metres above sea level, which makes it the highest point in the Cortina ski area. By the end of 2022 another gondola will link the Tofana and Cinque Torri areas (getting between the two currently requires a journey by car or ski bus).  
The town itself is both beautiful and historic, filled with hotels which date back to Victorian times and imbued with a thoroughly Italian atmosphere (other Italian resorts have a stronger German and Austrian influence). You don't have to be a shopaholic to appreciate a wander along its cobbled streets or through its spectacular Corsa Italia and Piazza Venezia areas in the resort centre, either - Cortina is where Milan's beautiful people head for weekends of retail therapy, and the resort is filled boutiques selling everything from art and antiques to precious gems and designer gear. 
Hotel-wise, a favourite Cortina crash pad is the Cristallo, with its four on site restaurants. Full disclosure: this particular hotel isn't a ski in, ski out property, although a complimentary shuttle bus will whisk you to the nearest ski lift.
Celebrities who've based themselves at this palatial hotel for their ski holiday include Frank Sinatra and Tina Turner. All the bedrooms are spectacular, and you'll struggle to find a bigger dose of luxury, whether it's due to the vast expenses of Carrara marble in the bathrooms, the ridiculously hi-tech Bose sound systems of the nightly turndown service.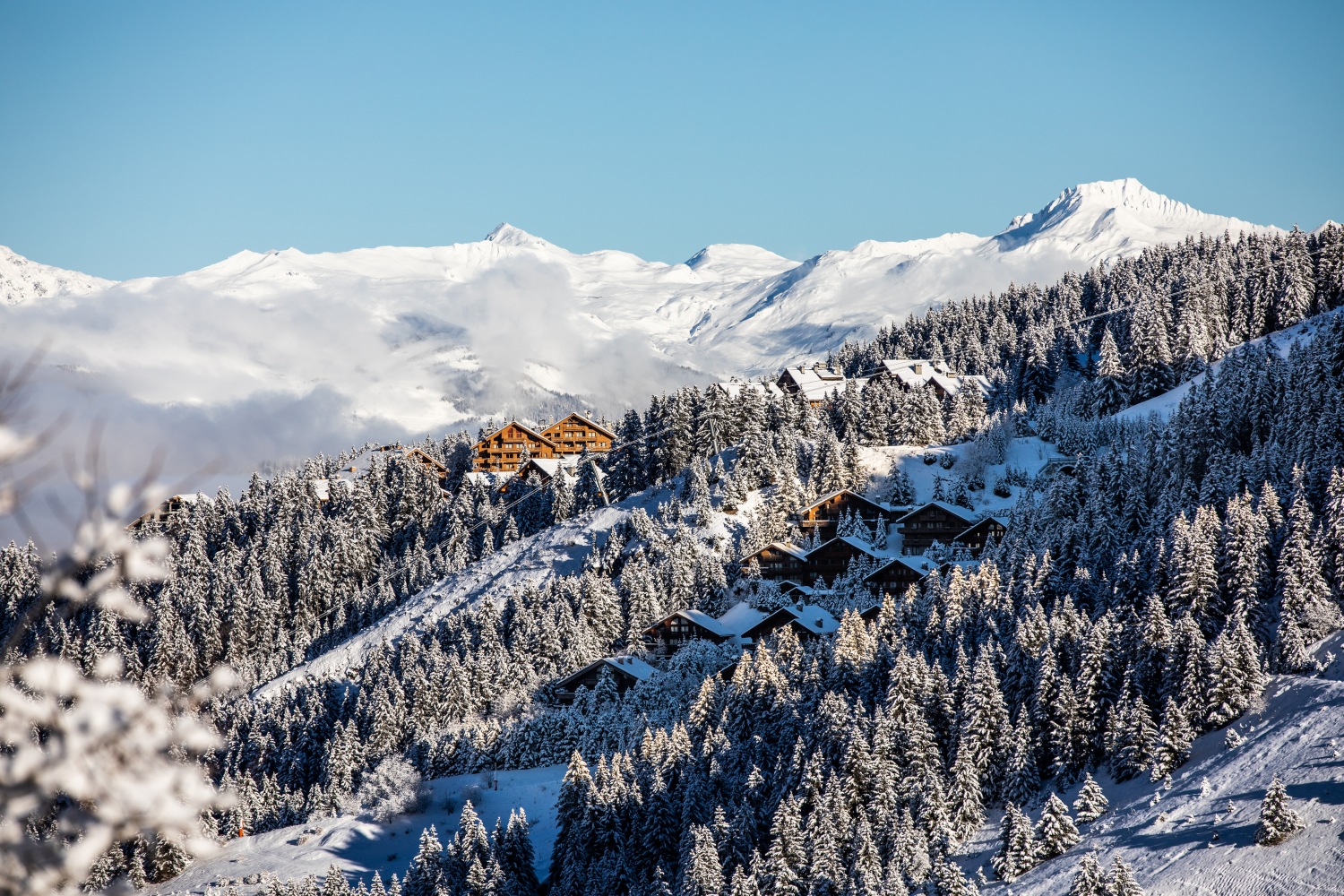 Méribel, France
Méribel, at 1,450 metres above sea level, is another resort with lots going on, including the opening of several fantastic new ski in ski out hotels. One of our favourites is Le Coucou, a ski in, ski out five-star hotel  in the Belvedere area. Amenities include a spa, two swimming pools, two excellent restaurants and a gym, and the property is filled with priceless works of art. Our favourite spot is the Beefbar, where guests can feast on steaks from Japan, Australia and the USA. Don't forget to check out the restaurant's wall of cuckoo clocks (a nod to the hotel's name). 
But back to the skiing. The resort is slap bang in the middle of what many consider to be the world's greatest ski area – Les Trois Vallées. The 150-kilometres of slopes of snow sure surrounding Méribel itself are served by a fast, modern network of lifts (mostly gondolas and chairlifts) and are best suited to beginners and intermediates, although the wider area's 600 kilometres of runs means skiers of all levels have more than enough terrain to tackle.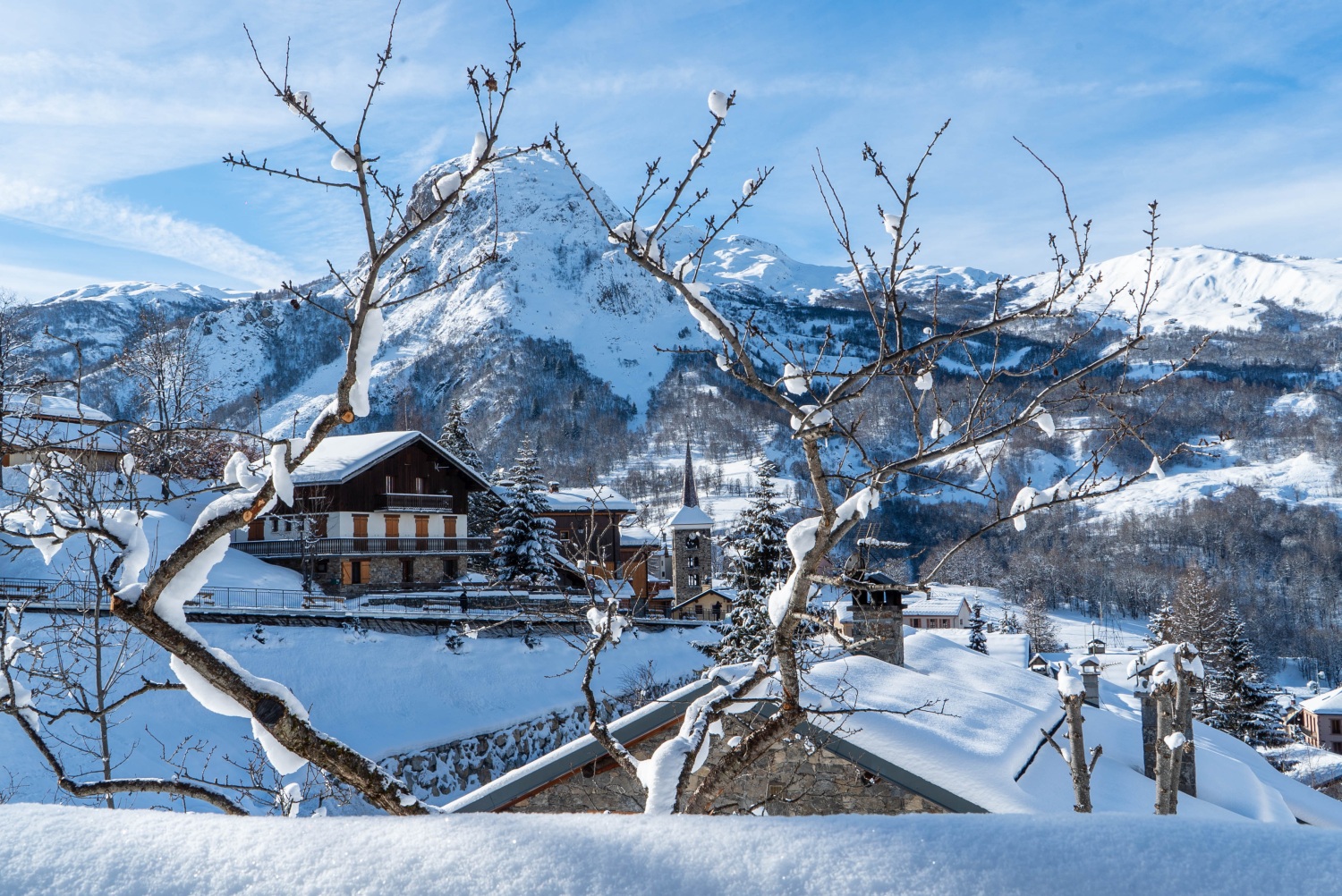 Saint Martin de Belleville, France
Stay in this gorgeous resort and you won't just have direct access to the resort's own network of slopes, but lightning-fast access to the wider Les Trois Vallées ski area, too. Some of this family friendly resort's fastest, most modern lifts (which include 13 chairlifts and six gondolas in total) start right in its centre, where beginners nervous about tackling chairlifts or drag lifts can hop straight on a cable car to speed to the top of Saint Martin de Belleville's best beginner slopes. 
There are additional nursery slopes right in the resort's centre, too, although don't make the mistake of thinking Saint Martin de Belleville lacks challenging terrain – there are eight black slopes and 22 red slopes. One the most fun-filled runs is the Jerusalem slope which connects Saint Martin de Belleville with Meribel. In 2017 it was recontoured and downgraded from a red to a blue, albeit one with plenty of fast sections. 
Away from the slopes, there are plenty of new hotels to get excited about, including the four-star Hotel Lodji, right at the bottom of the nursery slopes. With a mix of bedrooms and self-catering apartments, it's a property which will appeal to a wide range of skiers. 
Saint Martin de Belleville is a brilliant destination for skiers who love traditional resorts. The village itself, which was once a traditional farming village, is one of the most beautiful ski destinations in France. Although many of the squat stone buildings which once stood here are long gone, there are still plenty of nods to its past, whether it's the fine dining restaurants in lovingly restored barns or the heritage trail which takes in Saint Martin de Belleville's oldest buildings, including the community bread oven and the former wash house. 
Saint Martin de Belleville ski resort guide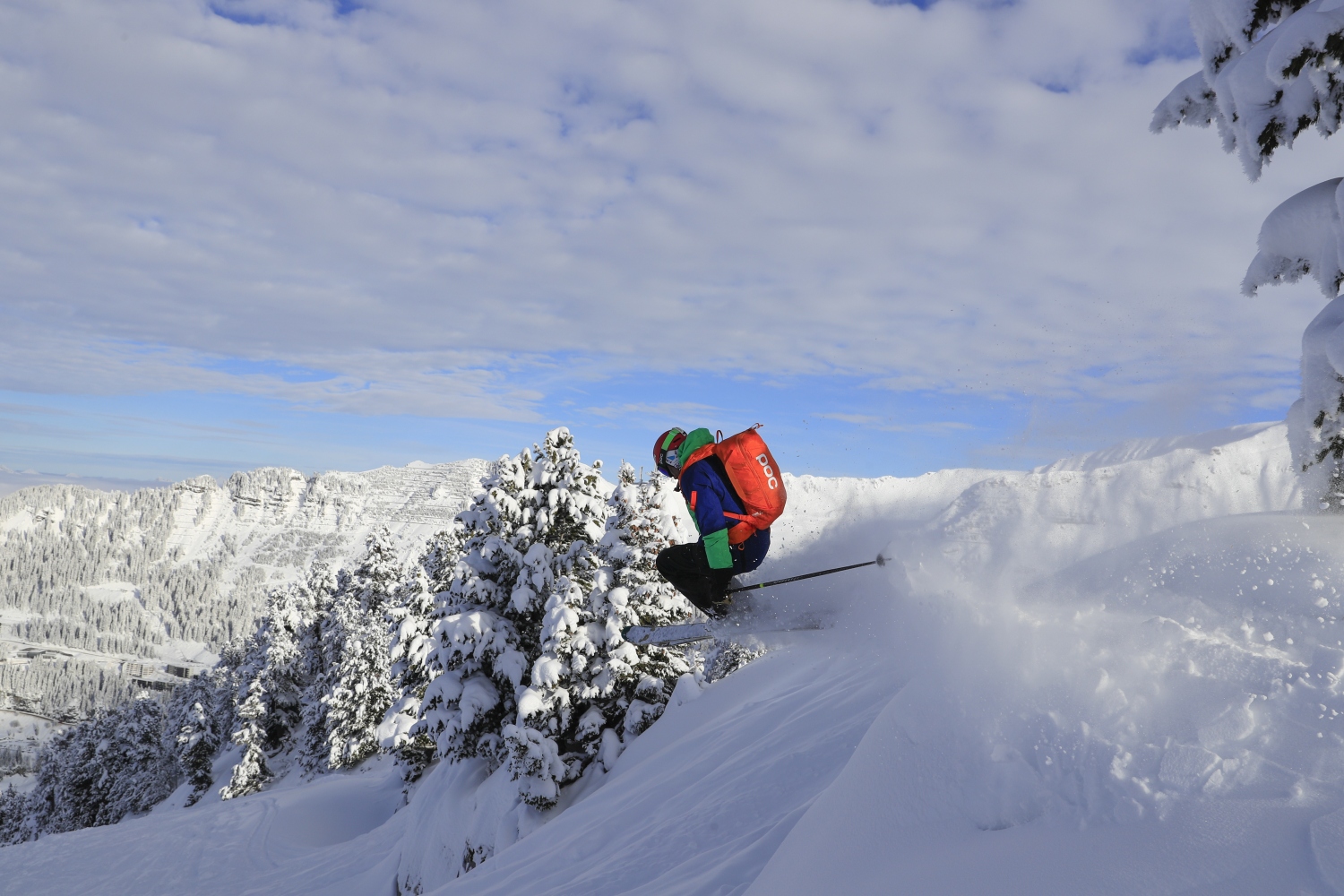 Flaine, France
An often-overlooked ski resort with runs located between 1,600 metres and 2,500 metres altitude, Flaine has 64 slopes serviced by 24 ski lifts. It also offers easy access to the Grand Massif ski area, which includes five resorts: Flaine, Les Carroz, Morillon, Samoëns and Sixt. Flaine - a purpose built resort which has a unique style of architecture - has a brilliant range of accommodation, including several options just a few metres from the slopes in Flaine Forum (the resort's centre).
For spacious, modern apartments with doorstep skiing as standard, we recommend Le Centaure, a four star hotel with its own swimming pool, sauna, hammam and gym, or Résidence Prestige Odalys Le Panoramic in Flaine Foret, a pretty wooded area just above the resort's centre. You'll be just a (very) short walk from the Grands Vans ski lift – one of the world's first eight-person chair lifts. 
Flaine is a wonderfully snow sure resort, partly because of its extensive snow cannon coverage – it was the first European resort to install snow cannons. It's also a resort which caters to all types of skier. First timers can get their ski legs on the two nursery areas in the resort itself, although there's plenty of tougher terrain for more advanced skiers. 
Confident skiers should consider the off-piste areas around the north-facing bowl above the resort, although for some on-piste action, there are some wonderful cruisey blues – and a handful of steep, short reds – in this area, too.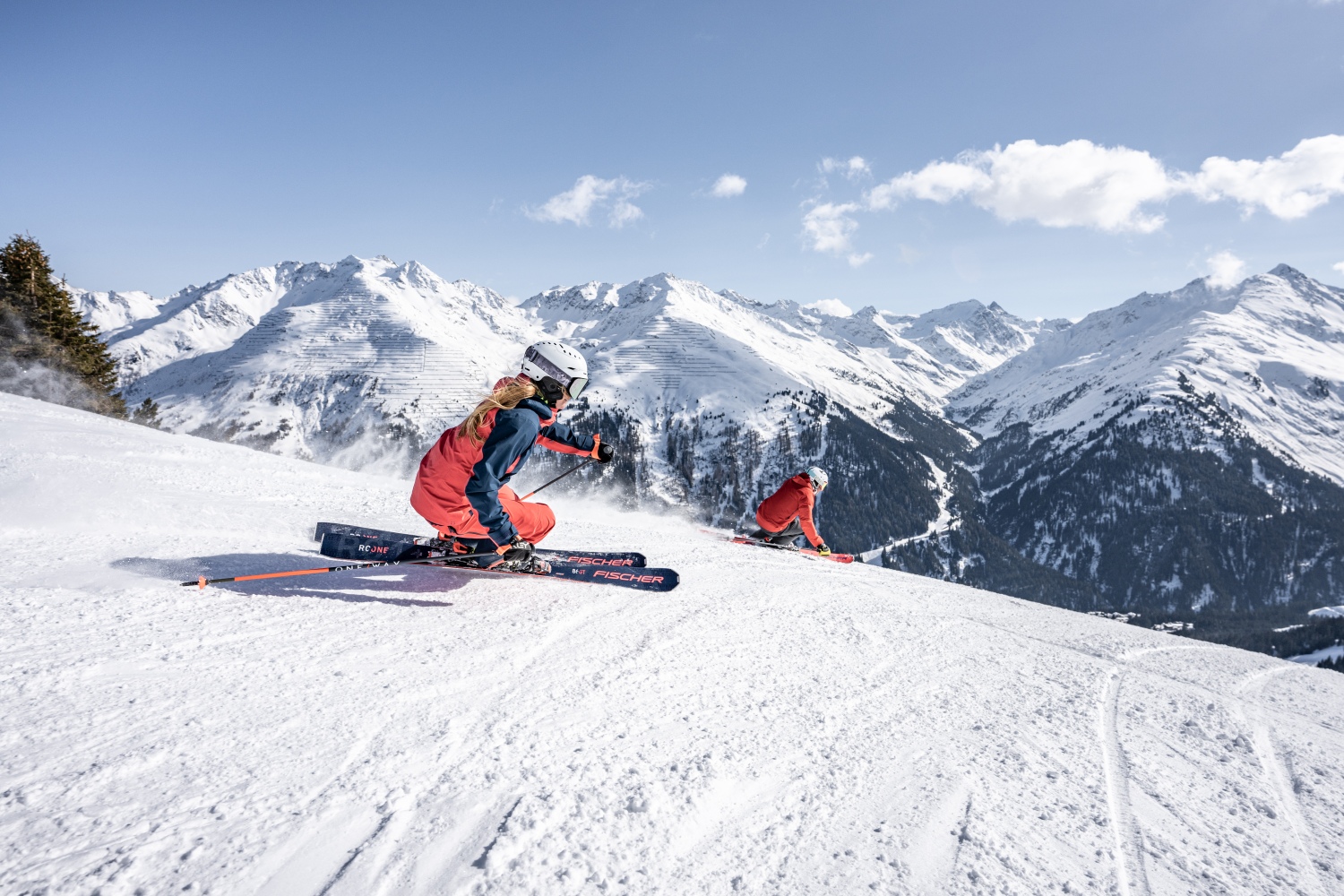 St Anton, Austria
Although not as compact as some of Europe's most popular ski resorts, St Anton, consistently considered to be one of the best ski resorts in Austria, is a fantastic ski destination which will satisfy all levels of skier, whether they're travelling solo or with families or friends in tow. 
That said, this is a resort which is especially popular with intermediate and advanced skiers, and even the blues here have more in common with reds. The sheer abundance of challenging terrain is why many keen skiers and snowboarders choose to hire a guide for a day or two, although doing so is a great option irrespective of skill level, simply because there's so much terrain on offer here – the resort is connected to the Arlberg ski area, which has over 305 kilometres of pistes. 
The ease with which the area can be explored is enhanced by a mind-blowingly hi-tech network of lifts, the highlight of which is the Galzig gondola, which can be boarded at ground level – no clattering up icy metal steps in heavy boots, lugging chunky ski gear. 
Accommodation-wise, the resort's centre is where you'll find most of the hotels (many of which are ski in, ski out), while self-catering options are typically found on the outskirts. A word of warning – if you're staying in the resort's centre, be prepared for a certain amount of background noise.
St Anton is famous for its après-ski, and the train station is just a short walk from the centre of the main resort, hence the popularity of its nightlife with visitors from further afield – people come here for a night out from as far away as Innsbruck.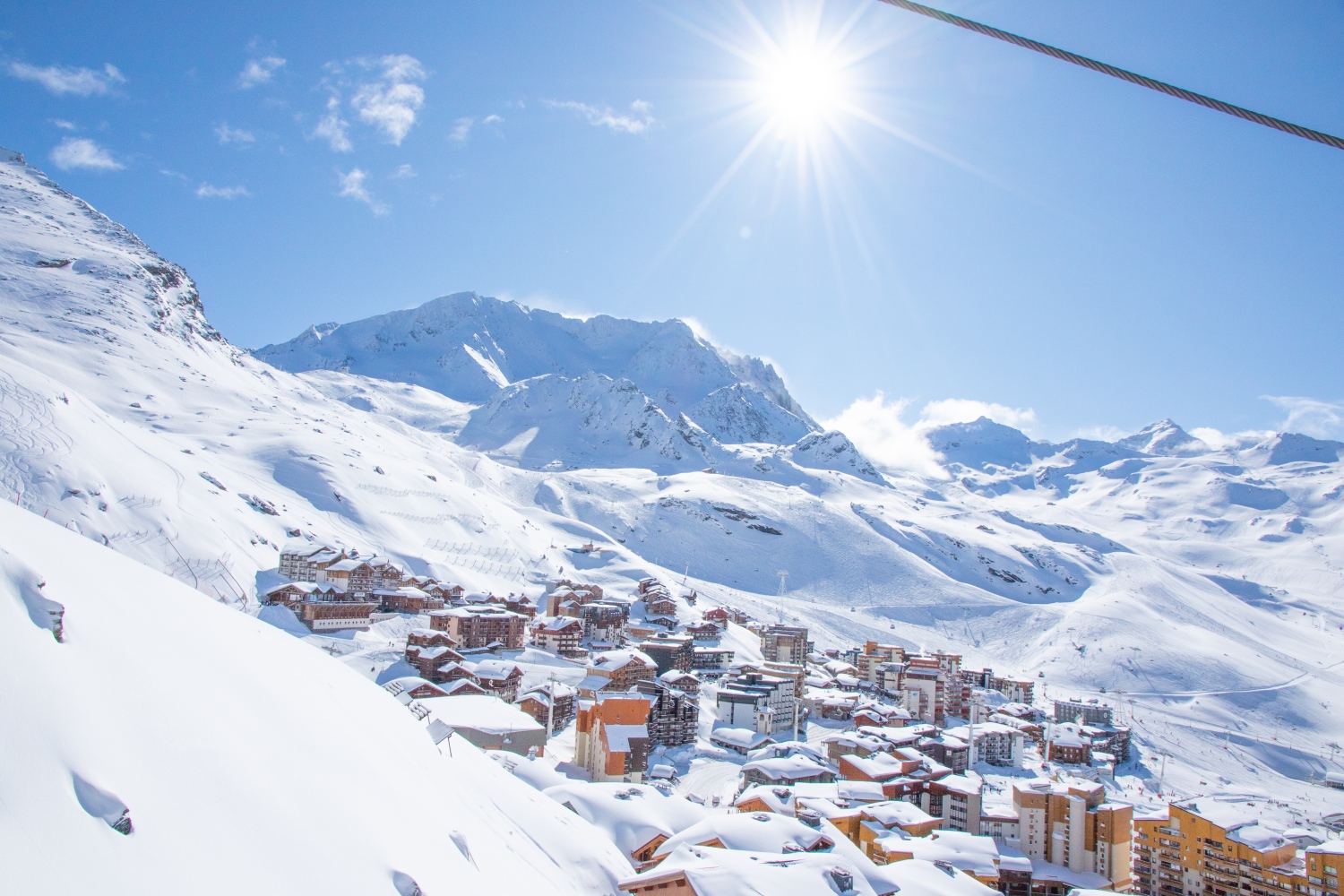 Val Thorens, France
One of our favourite hotels in Val Thorens is the all-inclusive, kid-friendly Club Med, where you'll need to walk just 10 metres to the nearest slope after slipping on your skis. Young children will love the brilliant kids club, too.
Another fantastic option is the luxurious Hotel Koh-I Nor, the highest five-star resort in the French Alps. All of the beautiful en suite rooms at this slope-side hotel have balconies, making it ridiculously easy to work out which of Val Thorens' runs you'll tackle first. We also love the hotel's spectacular fitness room and spa, which has a hammam, ice fountain, sauna and hot tub. 
As well as being a brilliant ski in, ski out resort, Val Thorens is a famously snow sure destination, thanks partly to its position at 2,300 metres above sea level (it's the highest resort in Europe and has the longest ski season, which usually lasts from November to May, making it a great choice for a Spring ski holiday) along with excellent snow cannon coverage - not that they're usually needed. Val Thorens itself has 150 kilometres of slopes while the wider Les Trois Vallées area has a staggering 600. 
Although it's a mecca for fans of high altitude skiing, it's ideally situated for newbies, too. Beginners on their first ski holidays will appreciate the fun-filled nursery slopes in the resort's centre, and intermediates can flex their skis on the blue and red runs on the side of the Cime de Caron slopes which lead towards Les Menuires and St Martin de Belleville if they're feeling confident. 
The Caron peak, which tops out at 3,200 metres, is a paradise for advanced skiers, who should hop on the Cime Caron cable car, which serves several black runs and some brilliant off piste terrain.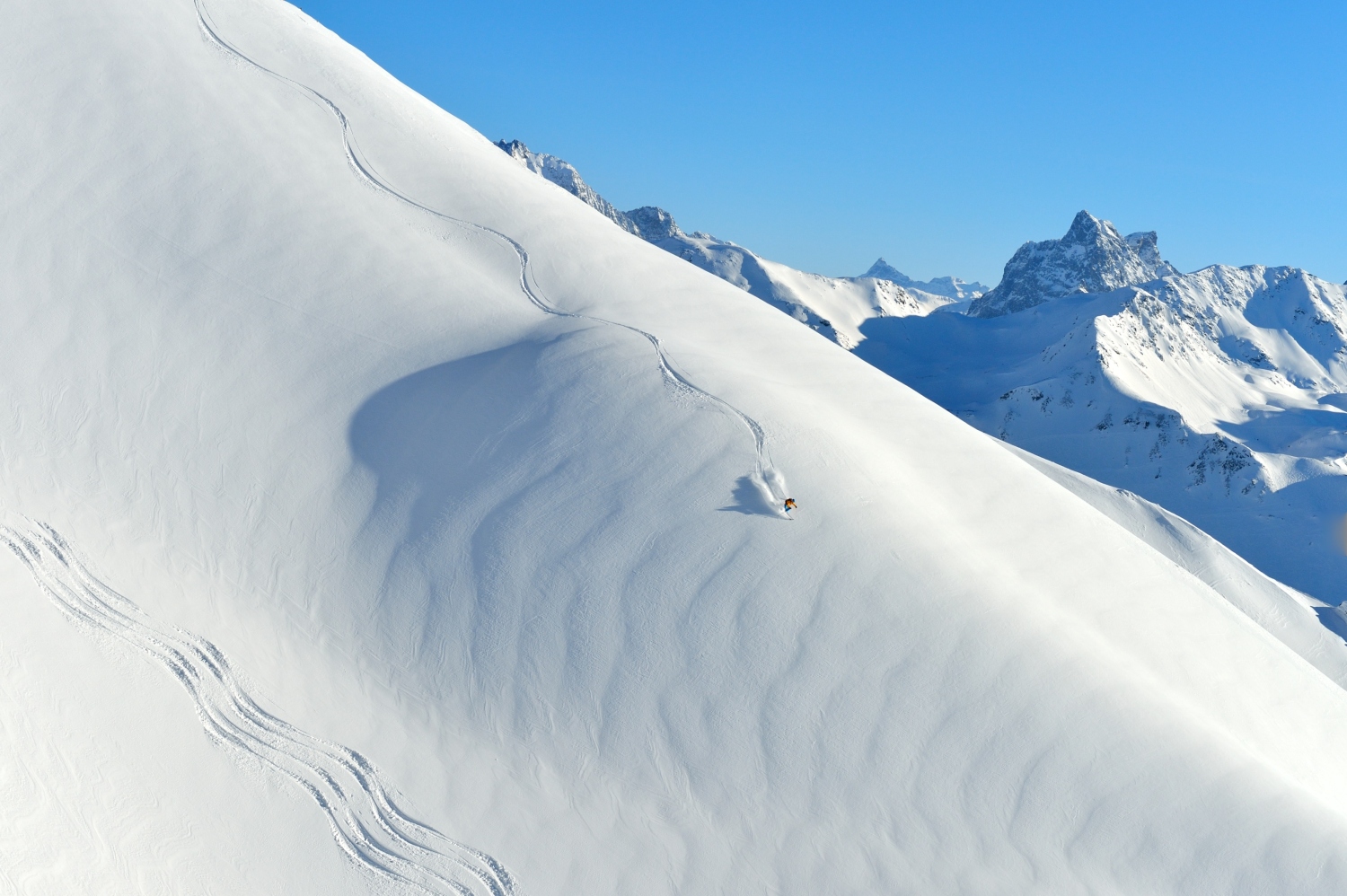 Lech, Austria
Although Lech is another resort which is quite spread out, there's some fantastic ski in ski out accommodation for those who want instant access to the slopes, and a brilliant shuttle bus service for those who prefer to base themselves on the resort's outskirts. 
Skiers who want to be within a snowball's throw of the nearest ski lift should look to the Oberlech (upper Lech) area of the resort for the best doorstep skiing. The four-star Hotel Burg, with its indoor swimming pool and huge spa, is one of the resort's finest ski in, ski out hotels – you'll find it just a few metres from the slopes which streak down to the centre of Lech, and near the arrival station of one of Lech's busiest lifts.
The wider Arlberg area has something for all levels of skier, although Lech's own slopes are best suited to intermediates. The best runs are the highest ones here; our favourite areas include the red runs on the face of the Zuger Hochlicht, where the terrain suits confident skiers keen to test themselves, and the sunny runs above Lech Oberlech. 
Make sure you take advantage of the recent flurry of refurbished lifts – both the Zugerberg and Madlochbahn ski lifts will be rebuilt during winter 2021/2022. There's new accommodation springing, up too, including the new Knappaboda apartments and the new Arla chalet.