Sponsored content
Few resorts evoke the stylish side of skiing more than Verbier in Switzerland. This famed 4 Vallées ski destination denotes exciting skiing with challenging off-piste slopes, excellent hospitality and a superior offering in terms of recreation, culture and cuisine in the beautiful Swiss Alps.
From its big natural terrace on a south-facing plateau above the Val de Bagnes, Verbier has a fabulous panorama of the impressively gnarly Combin Massif. The town fuses extreme sensations with simple pleasures and a stylish lifestyle. And with the 4 Vallées - the largest ski area in Switzerland - as its winter playground, including plenty of legendary steep slopes and peaks to conquer, Verbier is a resort for every kind of skier and ski holiday.
Where is Verbier?
Verbier ski resort is located in southwest Switzerland, in the French-speaking canton of Valais. The ski area forms the pulsing heart of the 4 Vallées, the largest ski area in Switzerland and one of the biggest in Europe, with 410km of pistes and vast tracts of freeride terrain.
Getting here is, of course, quickest by air, with Verbier just 160km from Geneva airport, the second-largest airport in Switzerland. Transfer time is about two hours. The efficient Swiss rail network means that Verbier is also readily accessible by train from Geneva, as well as other airports like Zurich and Basel .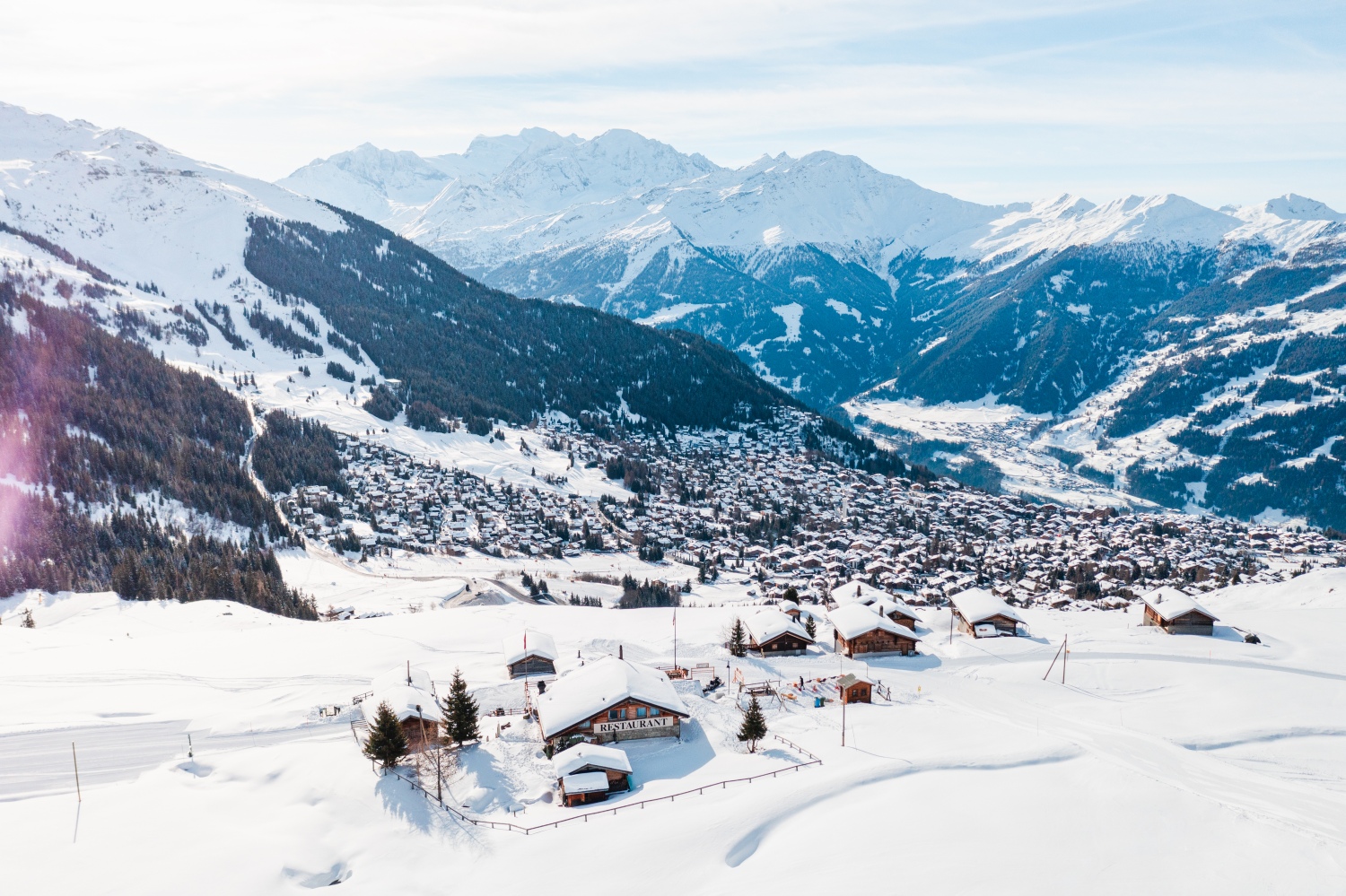 More than just one resort
A skier's paradise, Verbier is more than just the one name. The combined destination of Verbier - Val de Bagnes - La Tzoumaz offers visitors fun and adventure across six charming, yet varied areas. Accessible Le Châble, a peaceful haven where you can enjoy life at a traditional pace accompanied by the gentle sounds of the Dranse de Bagnes as it flows through the village. 
Cosmopolitan Verbier itself, wild Haut Val de Bagnes, an immaculate landscape that's a favourite destination for nature lovers, authentic Bruson with its 26 km of slopes, open forests and fresh powder ,perfect for freeriding and ski touring, discreet Vollèges, a traditional village built around its 500-year-old bell tower, and a favourite for snowshoe hikers, or family-friendly La Tzoumaz, which offers some of the best snow cover, maximum sunshine and a fantastic view of Verbier and the surrounding peaks. Each has a unique quality that will appeal to a different kind of snowsports enthusiast.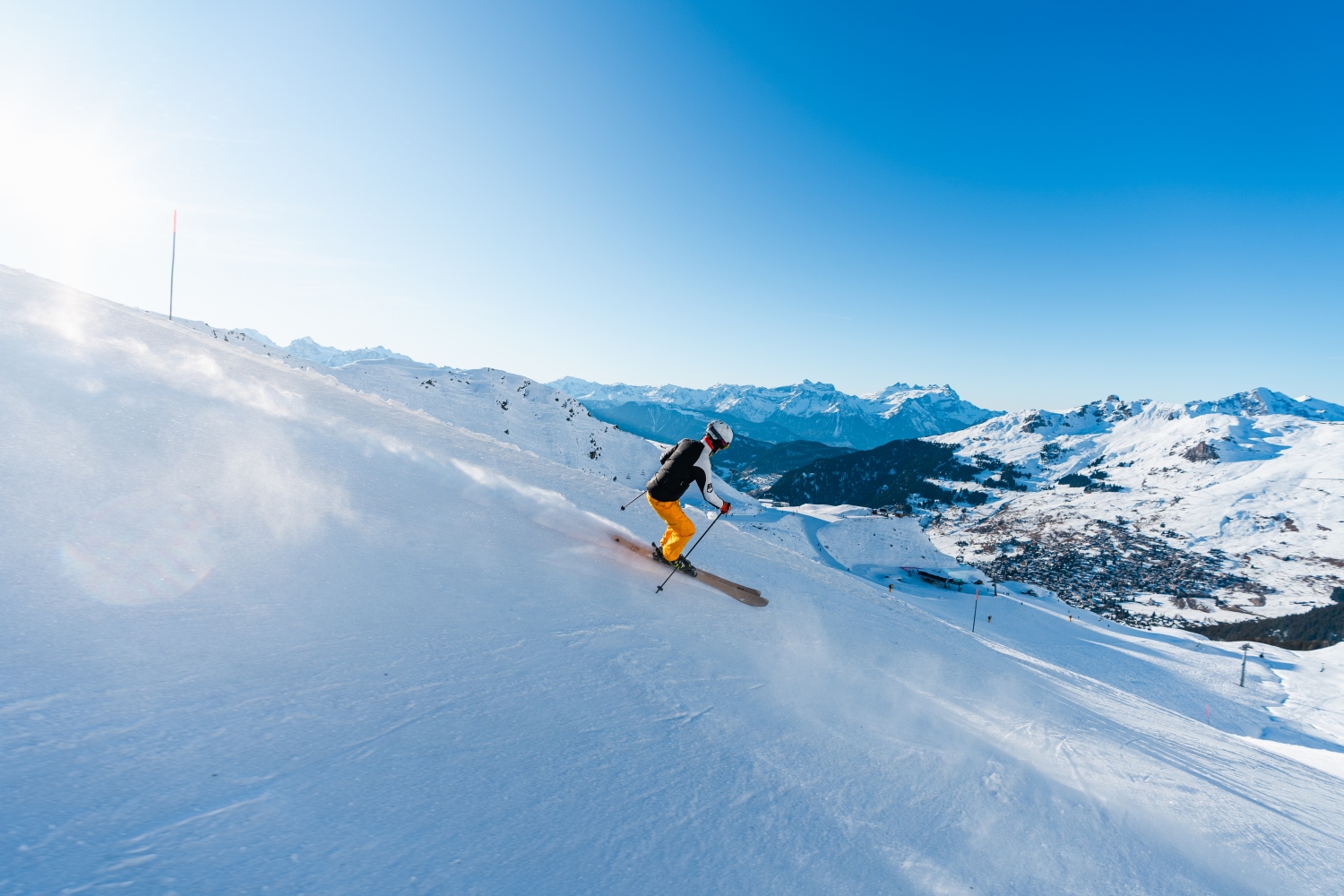 Unbeatable skiing in the 4 Vallées
The 4 Vallées links the six resorts of Verbier, La Tzoumaz, Bruson, Nendaz, Veysonnaz and Thyon, creating a playground of 410 km of runs (24 blue, 39 red and 10 black), connected by 80 ski lifts and include Medran with its cruisy blues, Savoleyres with lovely sweeping reds, and the more challenging black runs of Mont-Fort that advanced skiers will love.
From 1,250m to 3,330m (the imposing summit of Mont-Fort), with a view of the Matterhorn and Mont-Blanc, the area offers unlimited possibilities for all skiers and snowboarders, from beginners to pro riders, from November to May. From perfectly groomed undulating pistes to safe and marked off piste itineraries, Verbier 4 Vallées has built up an international reputation, as a legendary destination for any skier. 
The vast majority of Verbier's ski area is comprised of high-altitude terrain well above the tree line. This is a serious high-mountain ski area where the focus is on world-class off-piste skiing and freeriding. Verbier is not renowned as a beginners' resort but does have two great nursery areas, near the resort centre.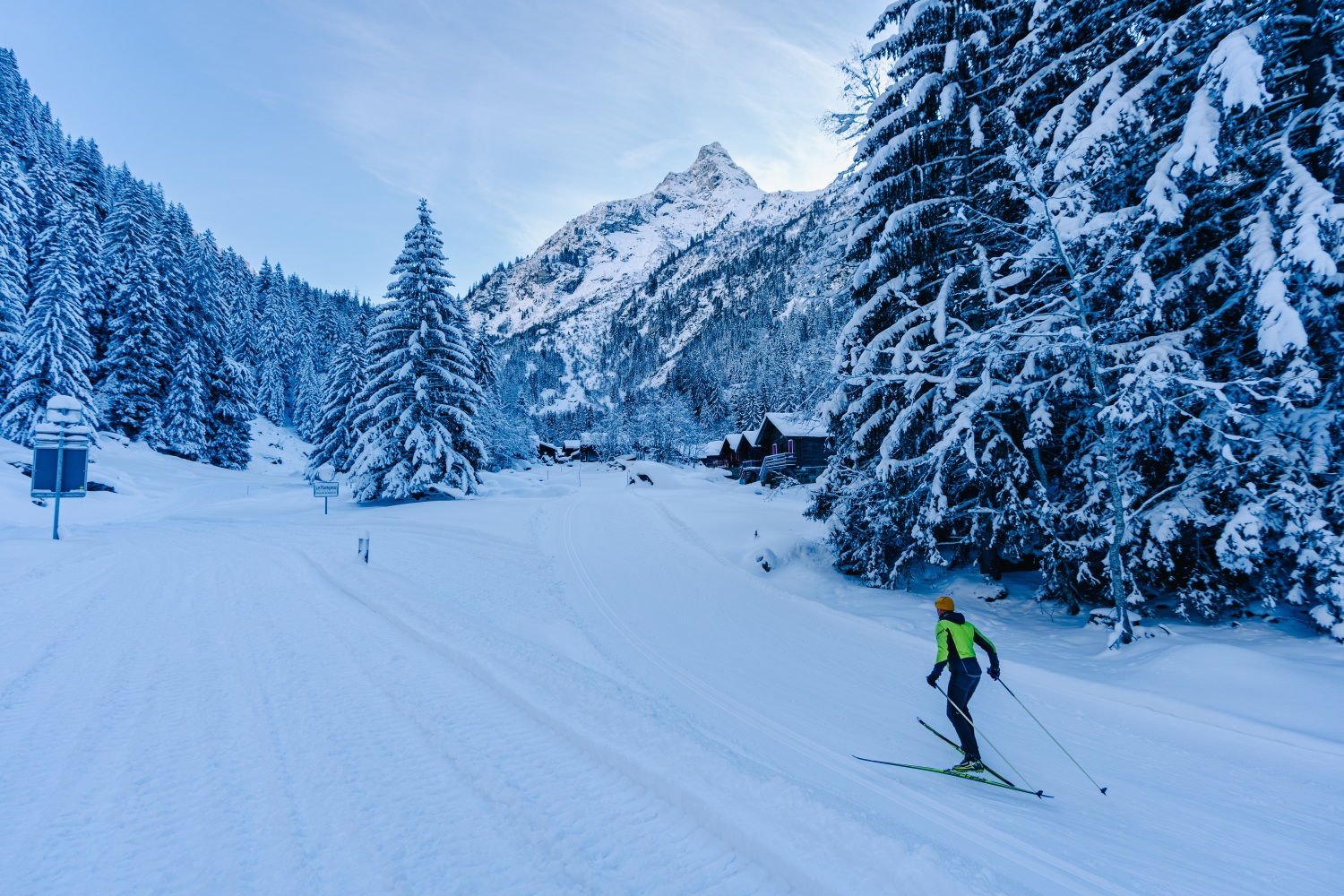 Progression routes for novices can be found on the nearby Les Esserts slopes and Savoleyres sector, the latter shared with the neighbouring resort of La Tzoumaz. The often quieter satellite ski area at Bruson, facing Verbier from the opposite side of the Val de Bagnes and connected via a two-stage gondola link, offers the best local slopes for novices and intermediates.
A true freeride paradise and a pioneer in the field, Verbier was one of the first ski resorts to make large areas of virgin powder snow safe. As a result, there are now 11 freeride itineraries throughout the resort marked out by the ski patrol and safeguarded from the hazards of the mountains. Mont Gelé, the heart of Verbier's ski area, is a magnificent rocky sentinel of powder snow at 3,023 m. The four exposed faces offer a variety of snow conditions, providing experienced skiers with unrivalled experiences.
From either La Tzoumaz, Le Châble, Bruson or Verbier, there are eight marked ski touring routes. And for real enthusiasts, ski touring under the stars is on offer every Wednesday from January to March.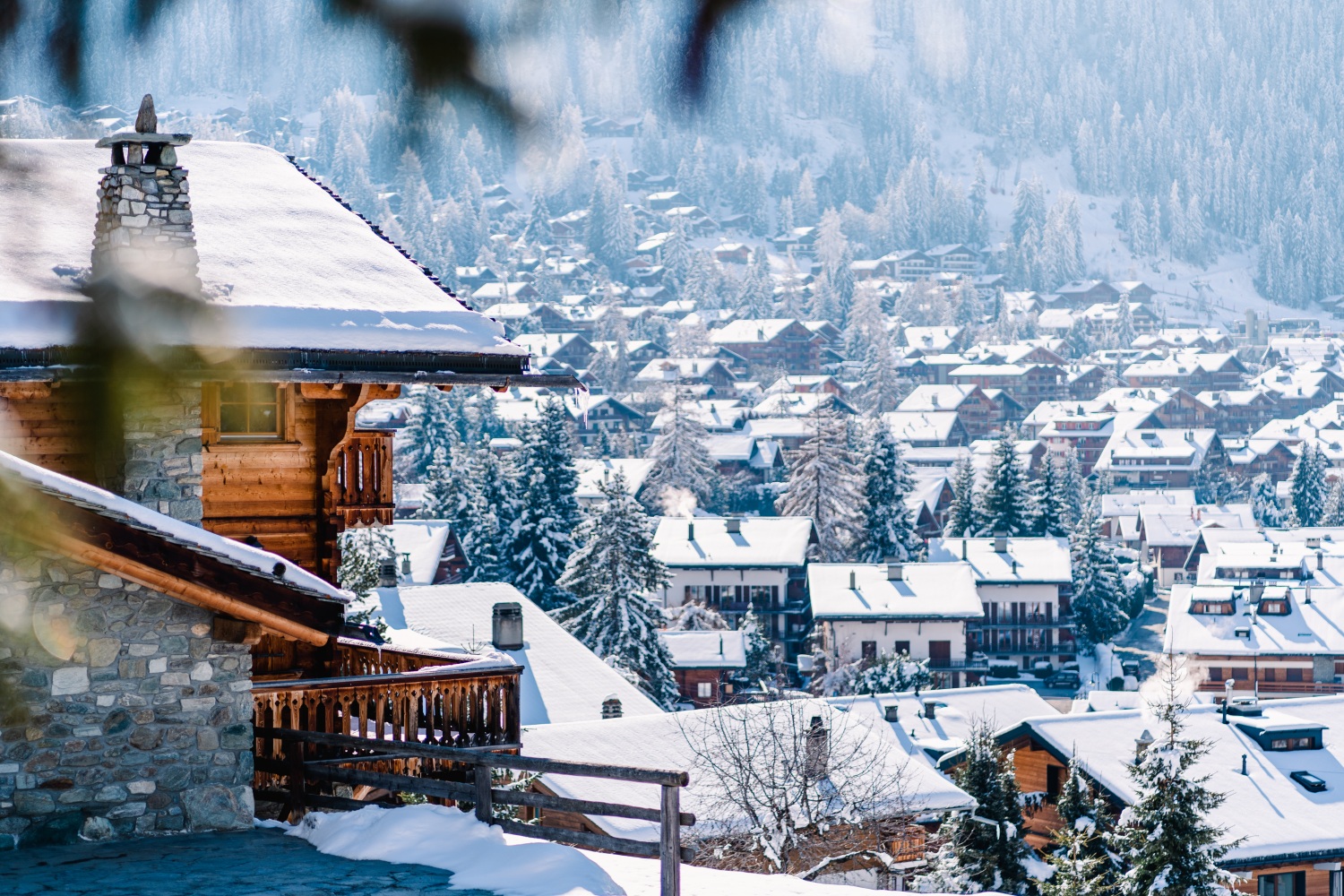 Relax or find adventure off the slopes
Après ski is as important as the snowsports in Verbier and has become something of an institution. For starters, head for the places that have given Verbier its reputation: the Mont Fort Pub, Le Rouge, Le Fer à Cheval, not forgetting the Farinet with live concerts daily. Then the party continues at the Farm Club, a Verbier institution for more than 40 years, and at the South until the end of the night.
Foodies will also love Verbier, as it is home to a wide range of restaurants that will delight gourmets and traditionalists. After a hard day of skiing and snowboarding, relax with a hearty meal on the mountain with stunning views, or head down to Verbier village and choose from a wide range of fine dining options. 
But after a day on the slopes or the trails, there is a wide choice of other ways to unwind, from luxury spas to exciting off-slope activities. Head down the La Tzoumaz toboggan run for 7 km of thrills over a difference in altitude of 711m; wearing a helmet is highly recommended! Between Les Ruinettes and La Chaux, at an altitude of 2,300m, works of art created by international artists are dotted throughout the snowy landscape. Explore the 3-D Sculpture Parc on foot, with snowshoes or during a dog sled ride. For the ultimate adrenaline rush try a tandem parachute jump in front of the Grand Combin.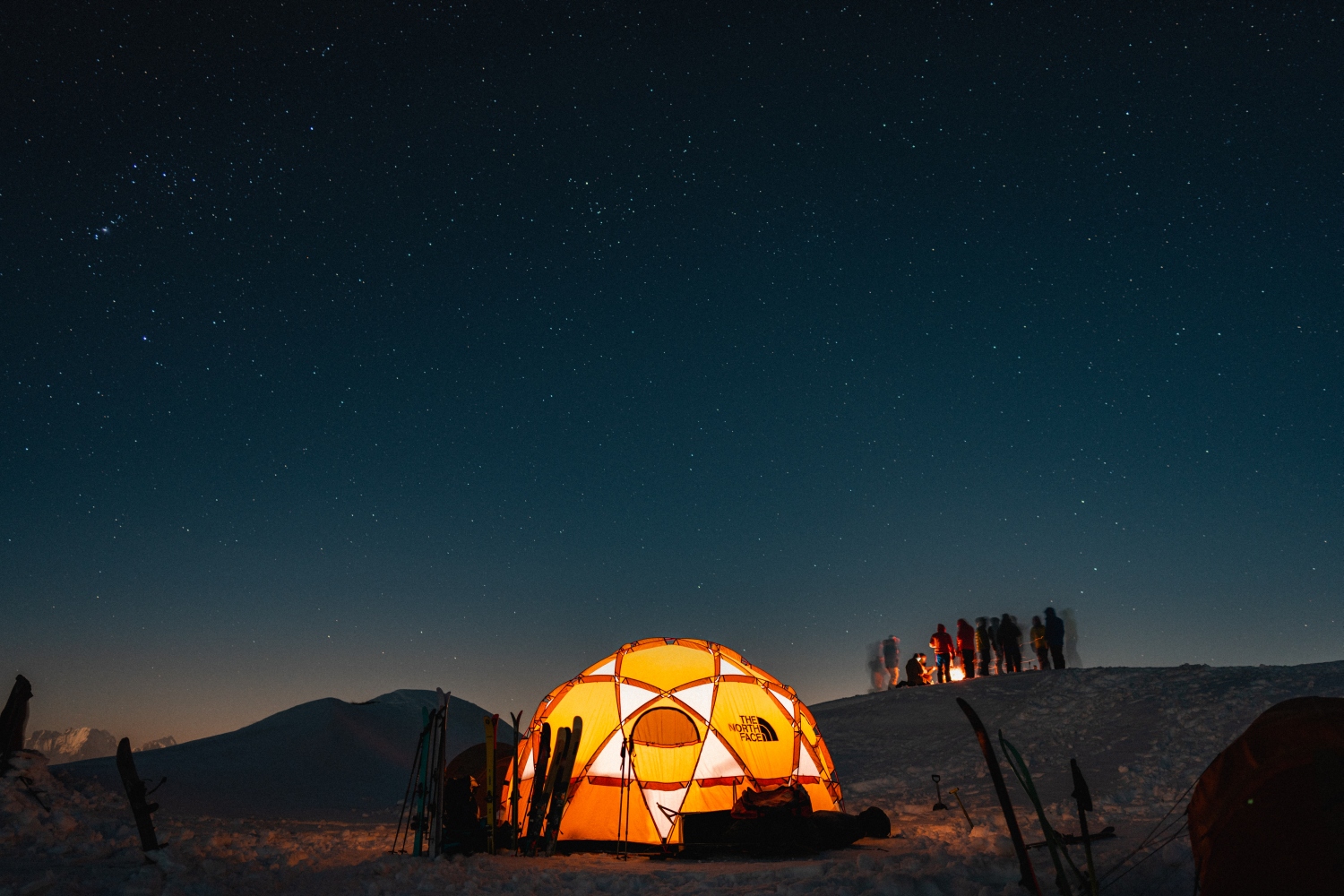 Verbier's must-do experiences
Freeride heaven
For experienced and expert skiers the number one pleasure of Verbier is the chances you get to stretch your legs in a freeride paradise. There are now 11 freeride itineraries throughout the resort marked out by the ski patrol and safeguarded from the hazards of the mountains. Freedom, sweeping turns and movie-perfect snow are all within easy reach on routes shown with a yellow line on the piste map and marked by yellow and orange poles on the ground.
Heli-skiing
With heli-skiing, strong skiers and snowboarders can reach inaccessible places and enjoy incredible panoramas before treating themselves to a well-earned descent through a field of untracked powder snow. Petit Combin (3,663m), Rosablanche (3,336m), Glacier du Trient (3,000m) or Pigne d'Arolla (3,790m) are some of the stops around the resort which offer long and unforgettable descents in an authentic high mountain setting, far from the crowded slopes!
Ice, ice baby
Grab your crampons and ice axes and go climbing! During the winter months, waterfalls are transformed into icy playgrounds for climbers, including routes for both amateurs and experts. With so many natural icefalls, the Val de Bagnes offers some truly memorable ice climbs, with the Fionnay waterfall deserving a special mention.
A night at altitude
Nestled at the foot of snow-covered peaks, Val de Bagnes' mountain huts such as Cabane Mont-Fort and Cabane Brunet are genuine refuges that welcome visitors in winter for a meal or an overnight stay at altitude, providing a unique experience and wonderful camaraderie.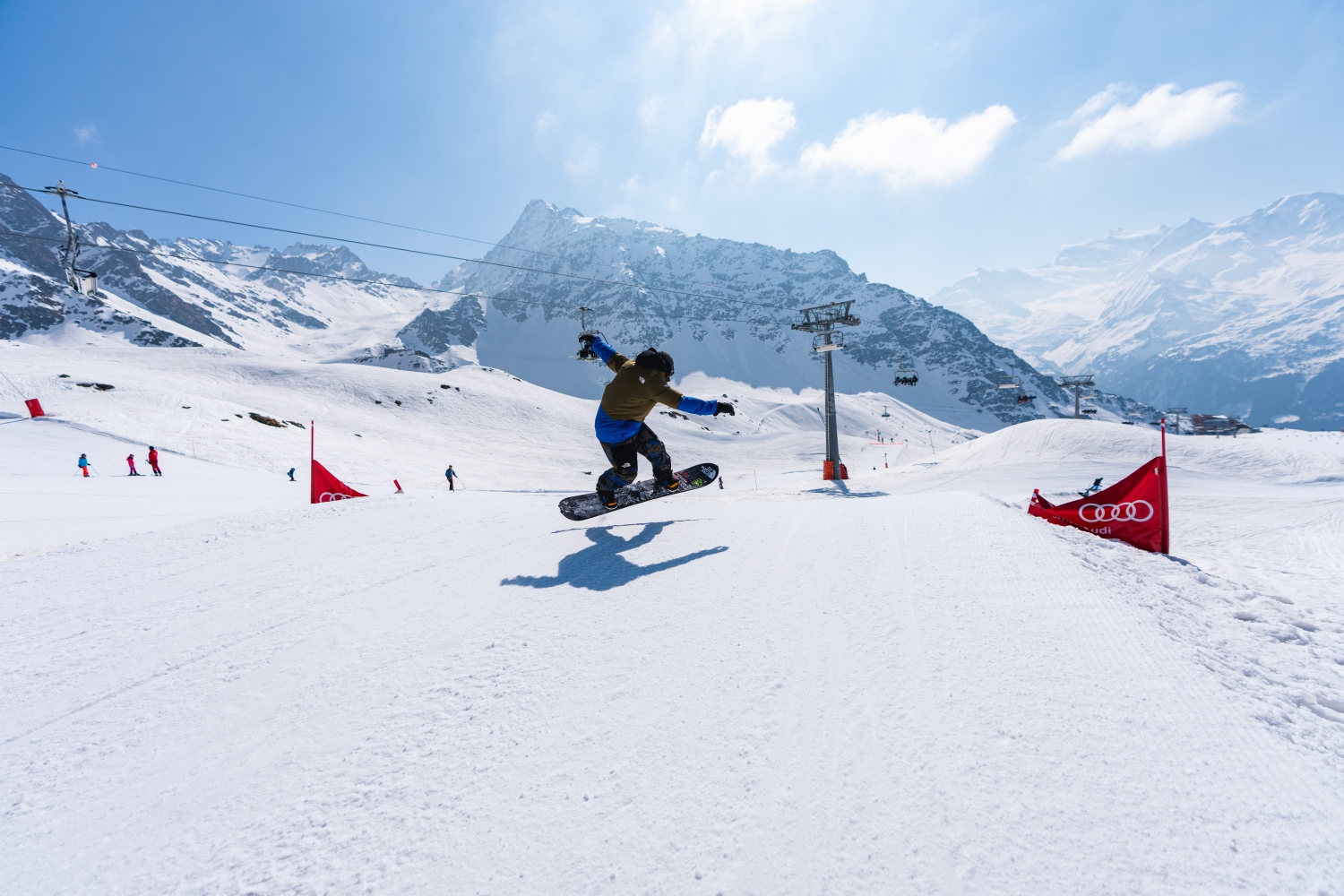 Unmissable events
Verbier's heart beats to the rhythm of a packed winter events calendar: Here are some dates for your diary.
Polaris Festival
18 & 19 and 25–27 November 2022
Renowned electro artists rock the resort over five days with a brand new format.
Tzoumaz Trail Blanc
29 January 2023
A trail running course of 17 km and 880 m of ascent is in store for participants in this third edition of the winter race that takes place on the hills above the village of La Tzoumaz
Swiss Alpine Ski Championships
25–31 March 2023
The Attelas-Ruinettes and Pasay slopes will welcome the best skiers in the country in March 2023. Among them will be several Valaisans, both amateur and professional, who will be racing on home soil.
Xtreme de Verbier
25 March – 2 April 2023
The best freeriders in the world meet in Verbier during the Freeride World Tour final to fight for the title of World Champion on the legendary Bec des Rosses peak.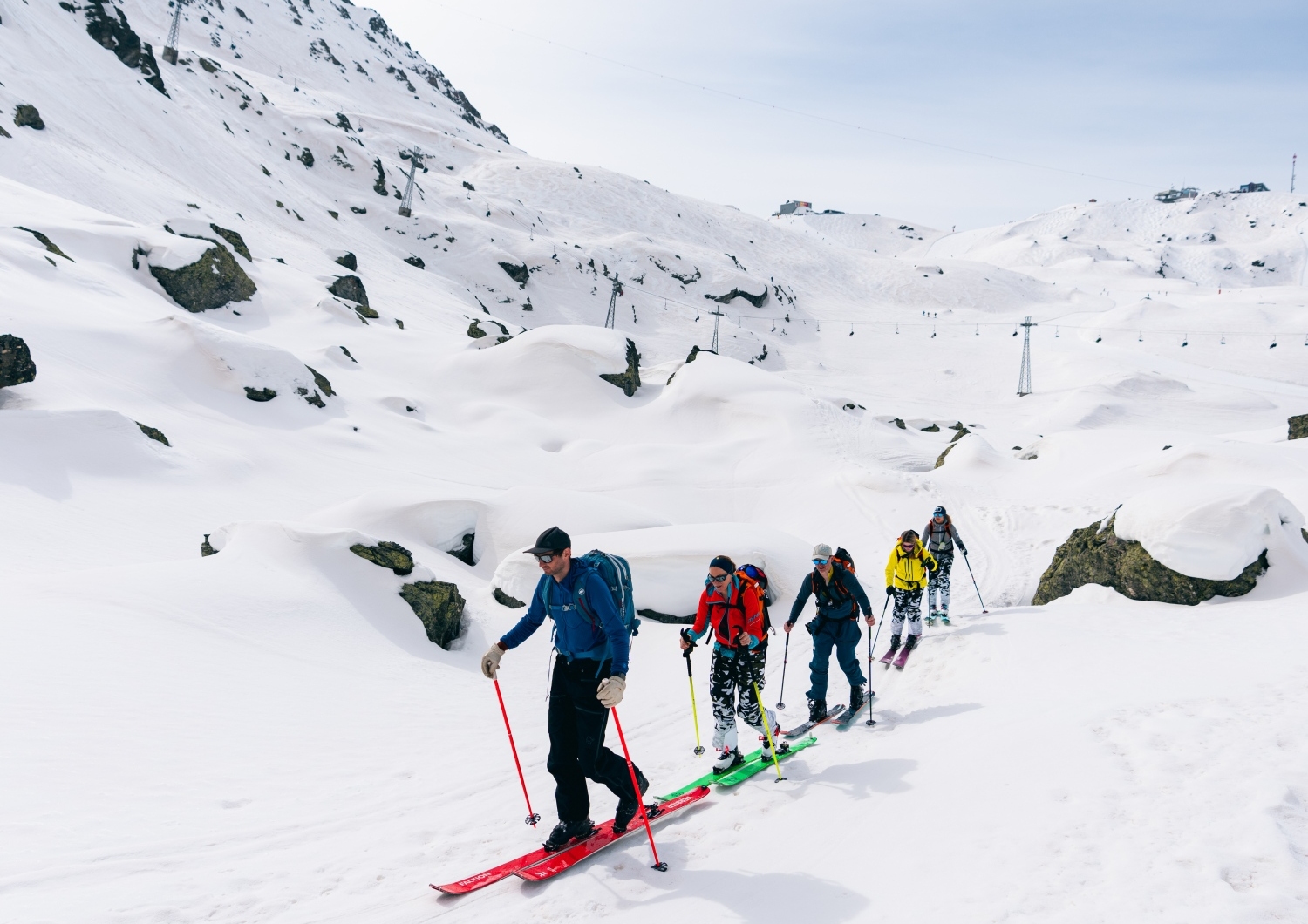 What's new in Verbier this season
Ready for the up-coming 22/23 winter season, Verbier has made many exciting updates to its ski-lift infrastructure plus new accommodation is being built and renovations are taking place across the resort, with a clear trend towards using renewable and local energy.
Among the other new highlights:
Haute Route
Starting from Verbier, the new international Saint Bernard Haute Route (or high Alpine ski route) crosses magnificent passes, glaciers and mountains at over 3,700 m. This route will take tourers from Saint-Rhémy-en-Bosses in Italy to Bourg-Saint-Pierre in Switzerland, passing through mountain high points such as the Great-Saint-Bernard Pass and mountain huts at Vélan, Panossière and Chanrion.
Panoramic platform on Mont-Fort
The building of a safe panoramic platform on the summit of Mont-Fort at an altitude of 3,330m began in summer 2022, and this winter visitors will be able to enjoy an exceptional 360-degree panorama of the entire Alpine range from Mont Blanc to the Matterhorn. This new infrastructure will complete a package of already available attractions in the vicinity, including a Via Cordata, Via Ferrata and the Mont4Zipline.
Replacement lift in Bruson
Bruson has a direct connection to Verbier and has been a favourite with locals due to its beautiful slopes. However, its slow lift connection let it down. Therefore, this winter, the four-seater Pasay chairlift will be replaced by a high-speed six-seater , reducing the journey time from 11 minutes to less than five minutes.
Restaurant de la Pasay
Replacing the chairlift is not the only project underway in Bruson this summer, the La Pasay snack bar will be fully renovated and extended to transform it into a traditional, local mountain restaurant with a sunny terrace and panoramic views.
For more information about skiing Verbier this winter, go to verbier.ch