Jon Williams is an outdoor and adventure sports photographer and filmmaker based in the Bavarian mountains who regularly shoots skiing and snowboarding for the BBC, Red Bull, Discovery Channel, Sky Sports and more.
Jon has shared his top five tips with us to help you improve your ski photography skills.
5 tweaks for better smartphone pix
The latest smartphones have incredibly powerful cameras and pack many of the features that you'd find in a DSLR. If you're getting out and experimenting with yours,keep these five tips in mind.
1. Rule of thirds
A classic photographer's rule is to divide a shot into three, as it draws the eye into the frame. You could have your skier coming into the first third of the shot, or divide the background lines of snow, mountains and sky into three equal sections.
2. Use burst mode
Most smartphones have burst mode, ideal for catching a jump. Keep your finger down and your phone will shoot ten stills in succession.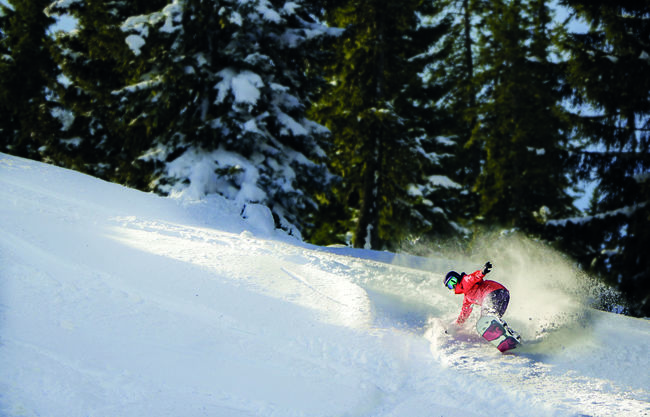 3. Keep it cosy
Cold winter conditions will sap a smartphone's batteries fast – keep your phone warm between shots in an inner pocket, and bring an extra battery.
4. Go low
Shooting a jump? Get low or even lie on the floor and angle the camera up towards your model for a more exciting shot.
5. Final edit
Lighten and brighten shots with the Snapseed app (free), and edit out any distractions with the TouchRetouch app (£1.99) for instantly shareable photos.