Play the field
A real mountain with real snow are definitely the best place to practice avalanche rescue techniques. Better still, practice in resort, with those you'll be riding with, to building good rapport and familiarize yourself with all the equipment that you and your friends are carrying. All you need is a snowfield without any major powerlines running over it, and at least two avalanche beacons.
Find a signal
Get a friend to hide a beacon somewhere in the snowfield over 70m away while you turn your back. Ensure that every beacon except the one buried is turned to search mode, then start to work your way quickly up the field, methodically zigzagging across its width. Ensure your 'switchbacks' are no more than 20m apart. Hold your beacon out in front of you and watch the screen for any sign of a signal.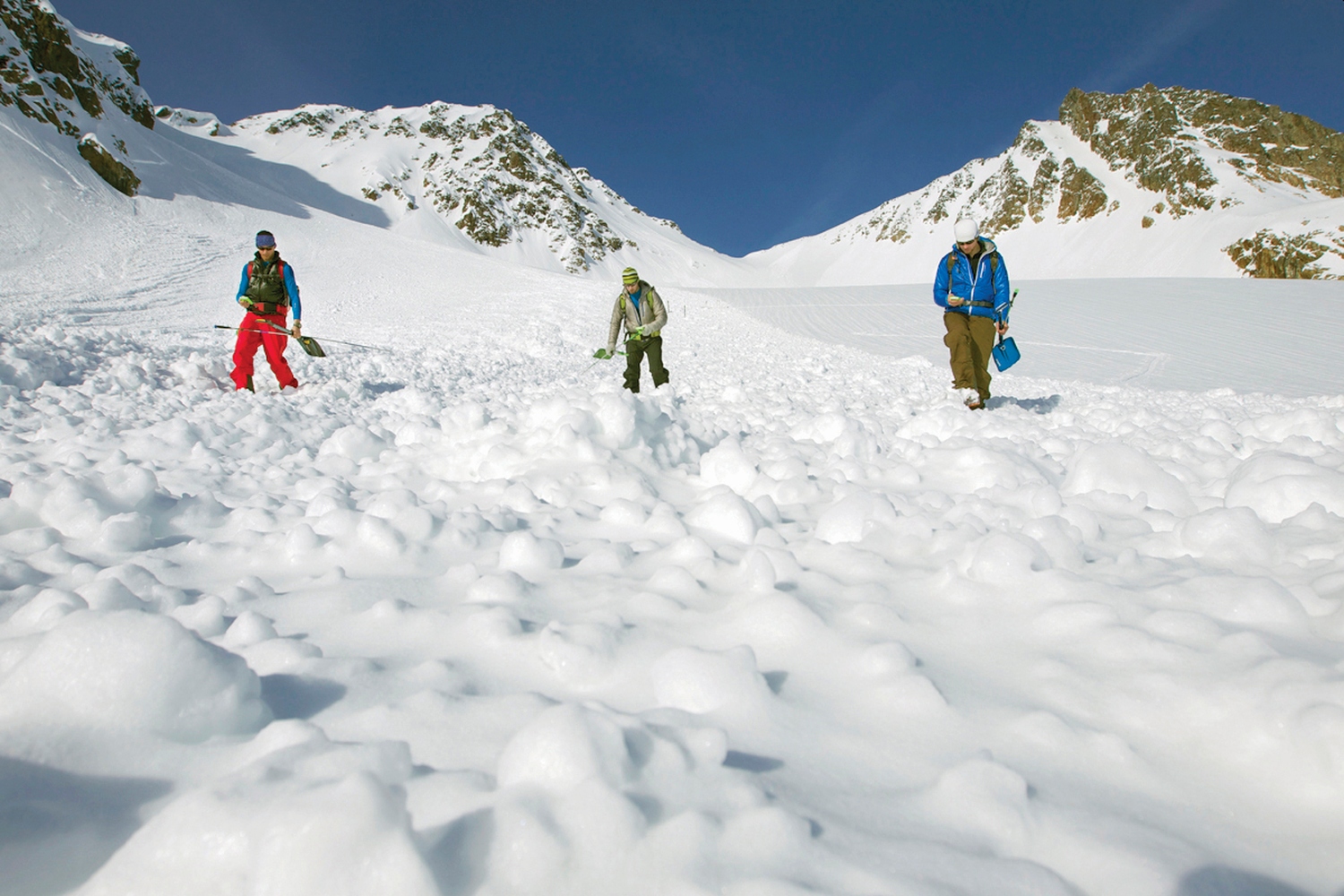 Coarse Search
As soon as you pick a signal up, slow right down and start your coarse search following the arrows on your beacon's screen. A distance will often be given too. Even if you're practising with more than one buried beacon, you should head to the closest signal first. Follow the curved path to within 3m of the buried beacon, continuously checking your screen to make sure you're on the right path.
Fine Search
If the general guideline is that you 'run to Find the Signal' and 'walk for the Coarse Search', then the Fine Search is when you start to crawl. Get your beacon right down on the surface of the snow and move it back and forth and side-to-side to find the position which gives the strongest signal or shortest distance reading. The beeping of the beacon and the numbers on its display should help you here.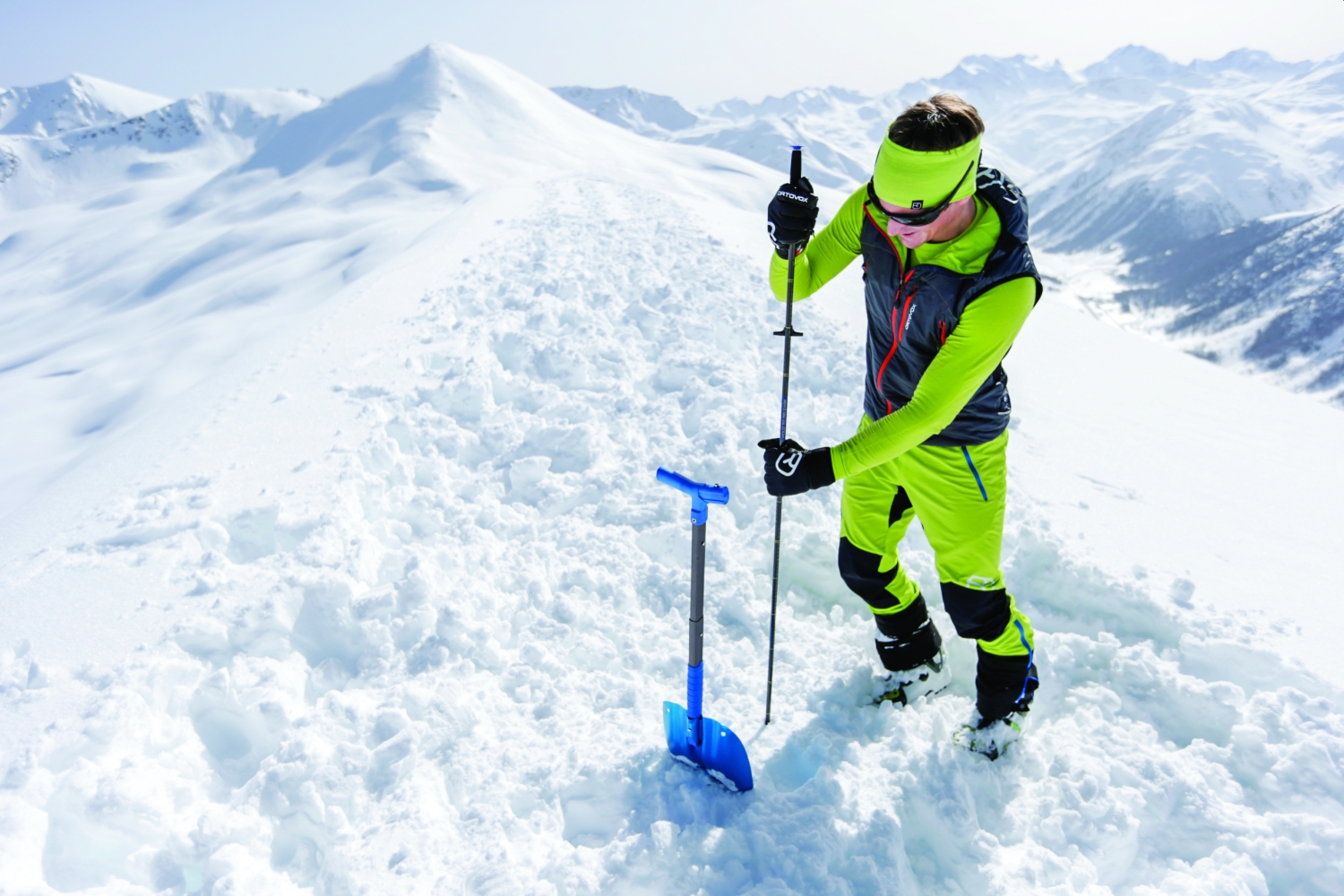 Probe
Start probing at the lowest distance/strongest signal point, using the probe in concentric circles with each probe placement being no more than 25cm apart. When  you've found your burial victim (or buried beeper) with your probe, leave it there for reference. If you're practicing a multiple burial search then this is the point at which you suppress the signal, mark the spot for your fellow survivors to start digging, and then continue your search. 
Dig
There are techniques that need to be rehearsed, so don't just assume you know how to shovel snow. Start digging back up to the victim from about 1.5 times their burial depth as measured by your probe. You should end up with a trench about 2m wide which angles down to the burial victim. If you have more than one digger, divide the digging work up between you all and rotate digging positions for more efficient snow movement.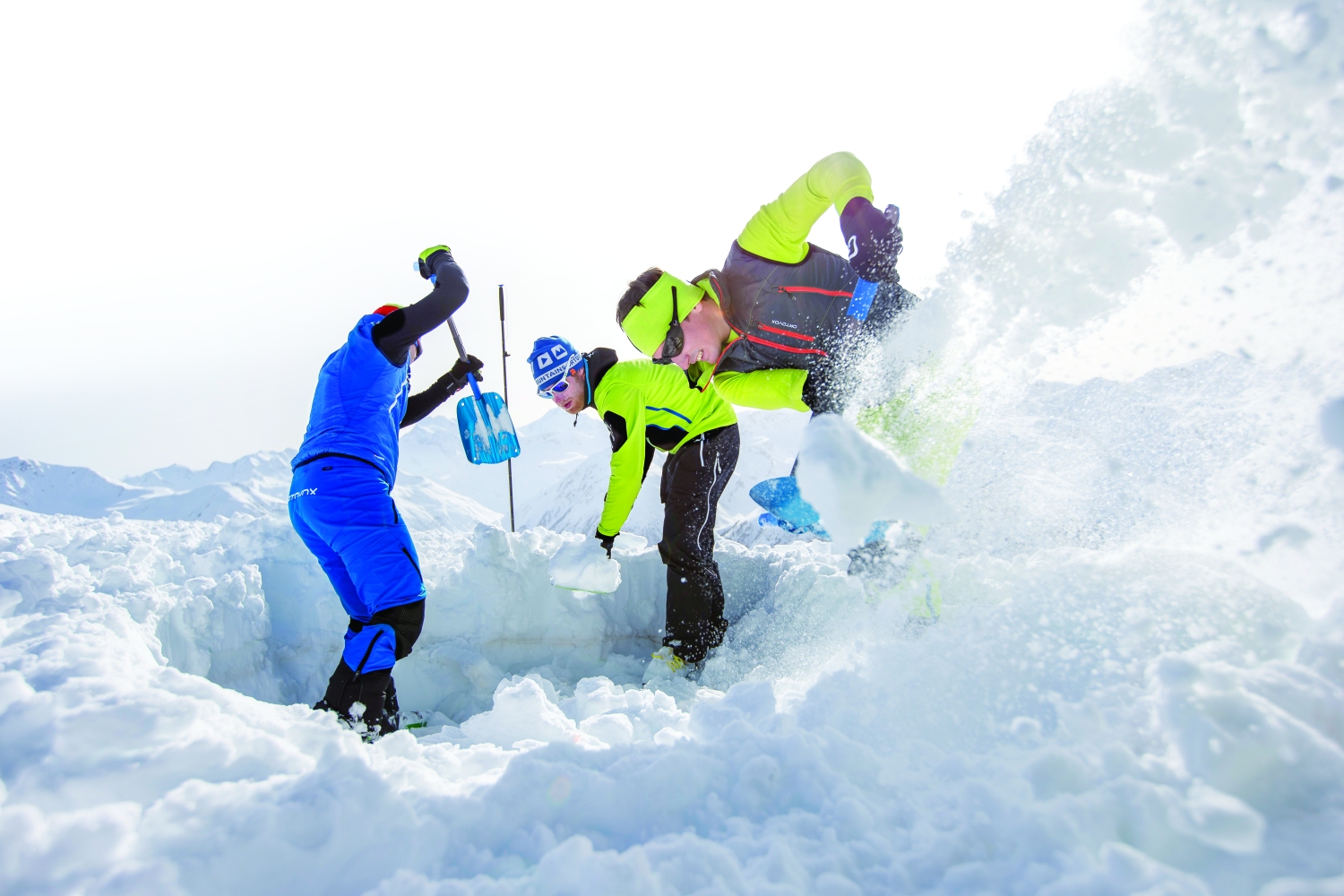 Avalanche Essentials
Ortovox DIRACT Transceiver:  £299
Ortovox's DIRACT Avalanche Transceiver is a solid, three antenna beacon, equipped with Smart-Antenna Technology, which analyses the device's location in the avalanche and automatically switches to the best transmitting antenna. It's easy to use and intuitive – both things you'll appreciate in an emergency. Even in extreme light conditions, the full-graphic, extra-large screen is easy to read and, thanks to clear instructions and a 360-degree real-time display, ensures intuitive user guidance in stressful situations. Plus, the rechargeable battery makes it a long-lasting, convenient and more environmentally-friendly than previous models.
Ortovox Pro Alu III shovel: £85
This is the latest version of the best-selling avalanche shovel in the world. Lightweight, easy to carry and not too expensive, it's an excellent choice for backcountry skiers of all ability and experience levels. The handle can be inserted both ways, so it suits both left and right handed diggers. You can also stick the shovel blade on the longer side of the handle, to create a easy-clearing device, for scraping away loose snow. The shaft collapses down quickly, and the whole thing boasts one of the best rigidity to weight ratios going.  
Ortovox Alu 240 PFA Probe: £60
The Ortovox Alu 240 PFA has a nice, simple pull cord system, which is quick, easy and intuitive to use. The release system is equally easy and the build quality should give it a long dependable life.