What 'type' of rider are you?
Freeride
If you're a speed freak on a mission to carve the biggest, fastest turns all over the mountain, then the stiffness, directional (asymmetrical) shape and set-back stance of a freeride board is what you need. This will give you stability and edge hold at speed when matched to stiff boots and high-back bindings for greater response.

Freestyle
If you hang out in the park you will need softer flex from your board and boots for forgiving landings, as well as twin-tip shapes and centred stances for riding both switch and regular over the jumps, spins, grabs, rails and air. Your bindings will be low-backed for more flexibility.

All-mountain
If the whole mountain is your playground, you should seek out the Jack of all trades all-mountain boards. A hybrid between freeride and freestyle, some will adopt directional shapes and side cuts, as well as a slightly set back stance, sharper edges and stiffer cores. A medium-flex boot and mid-height bindings are a good match. If you're a beginner, an all-mountain setup tends to be the best place to start.
The 'chat'
The fist part of the buying experience is being quizzed about your riding ability and preferences. "What type of rider are you?" is the first question and is not so much a question of your own snowboarding self-identity as where and how you want to ride the mountain. The answer will determine the design of board, bindings and boots you will buy.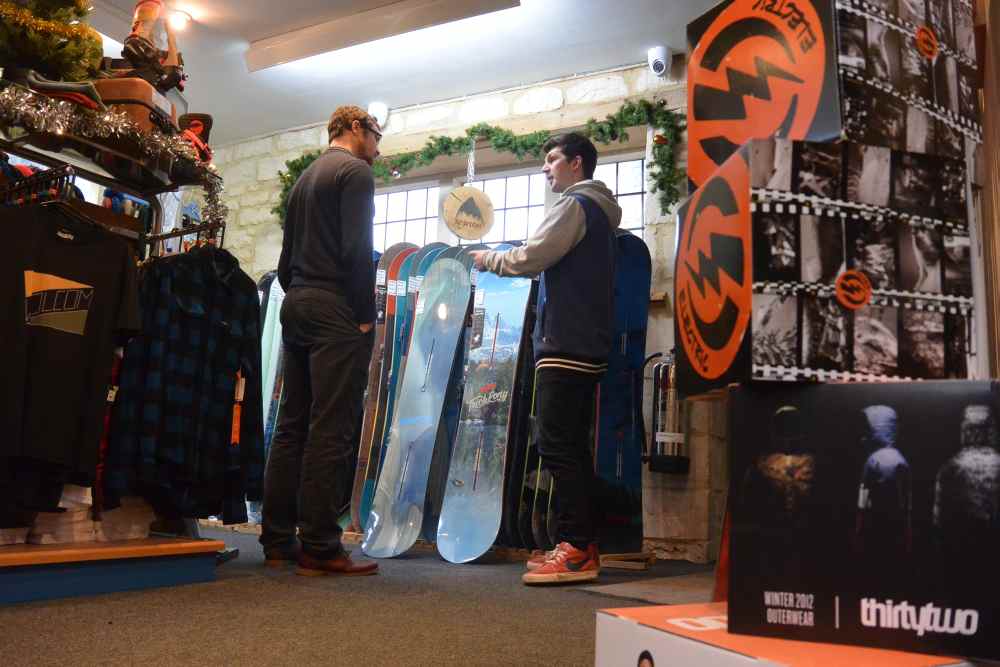 Weights and measures
If you don't know your height, weight and shoe size, these will be measured in the shop. All of these measures will have an influence on the length and width of board that will suit you best. Generally speaking a narrow board will have a better turn response, so you should choose the narrowest board that your feet will fit.
Choose your board
With your riding style, ability, weights and measures taken into account, the range of boards available to you will be narrower – which should come as a relief!
Taste comes into it of course, and with colour graphics, brand identity, and budget you'll be able to narrow down your choice even more. But you also need to match your snowboard's shape and camber profile to your riding.
Camber profiles
Turn a board on its side and the nose-to-tail curvature you'll see is its camber profile.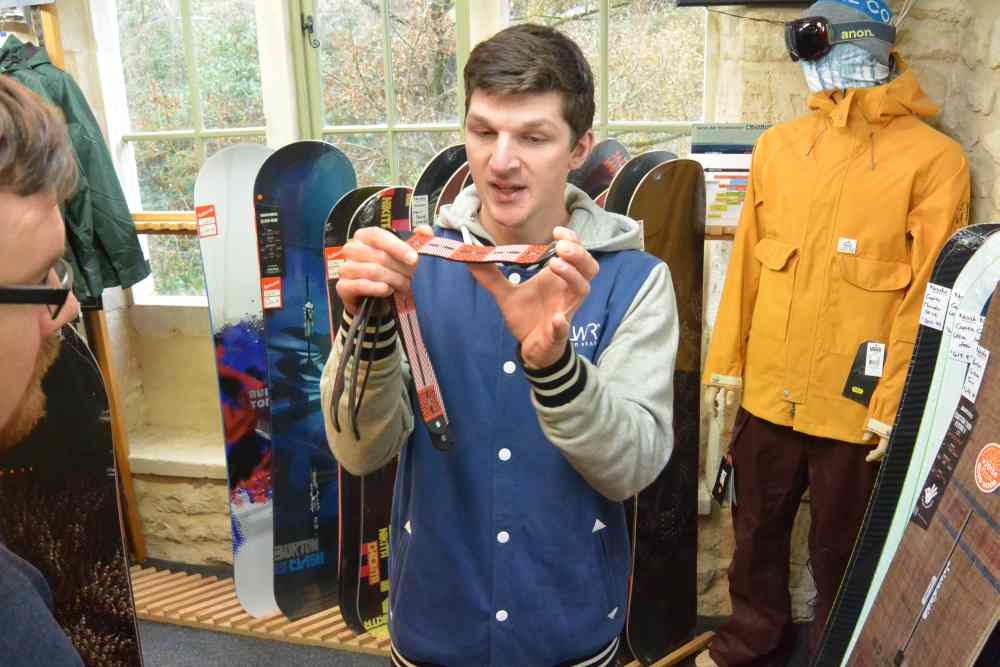 Positive camber: This is the traditional and most common shape you'll see, which is best for All-mountain cruising as well as more aggressive carving.
Reverse camber: Forgiving for complete beginners as well as giving good float in powder, reverse camber is also good for park work, but tends to lack a bit of edge hold.
Flat (or Zero) camber: Most often found on freestyle boards, for catch-free, loose and confident park riding.
Hybrid camber: Combined camber and rocker profiles give the best of both worlds – fun and float in powder from the overall rocker, as well as edge-control and pop for powerful turns from positive camber under your feet.
Snowboard shape
Twin tip: With an identical shaped nose and tail this board shape will ride the same way switch and regular.
Directional twin: This board shape can ride switch or regular but with a single-direction flex pattern and softer nose, it will perform best ridden regular.
Directional: This snowboard shape excels in one direction only. As such this shape is ideal for all-mountain cruising riders who dabble in freeride moves.
Matching your bindings
Innovative but gimmicky alternatives have come and gone, but in terms of binding type, there is only one dominant design – the two-strap system with a hinged back plate. The types of bindings match the type of riding you're into, with the following differences:
Freestyle bindings allow plenty of freedom to bend your ankle (the way it's supposed to!) for performing those grabs and presses.
Freeride bindings occupy the other extreme of construction, with stiff, high backs for precise energy transfer edge-to-edge.
All-mountain bindings sit somewhere in the middle of Freeride and Freestyle to give you the best of both worlds with medium flex.
Choose your boots
Last but certainly not least you need to choose your boots. In fact, if you're going to buy only one piece of your boarding setup it should be boots.
Boots are differentiated by flex (graded from 1-10 or 1-5 by manufacturers) rather than riding style.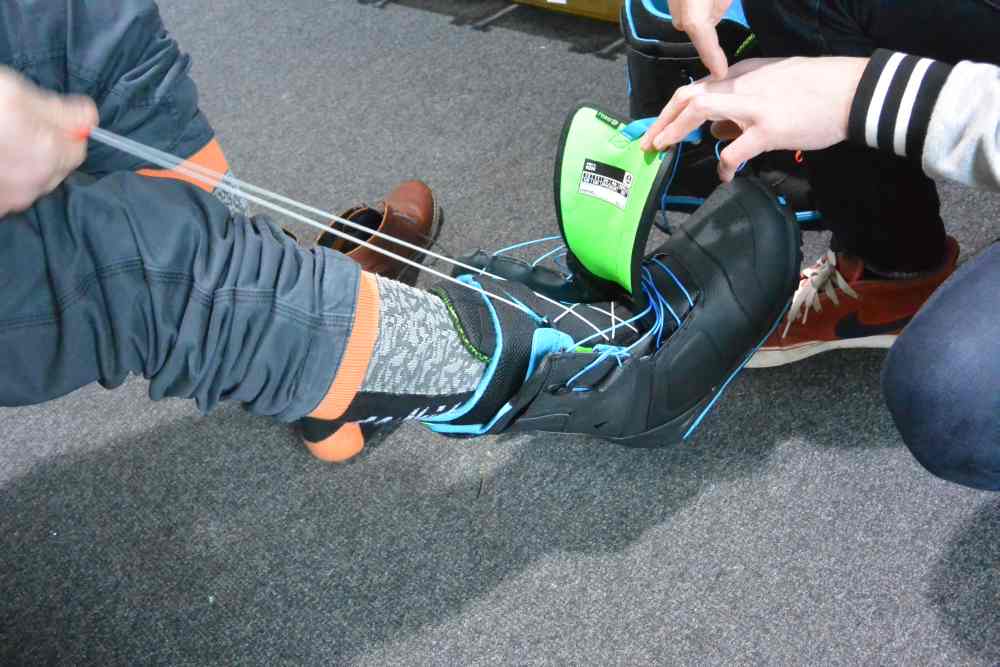 Other buying considerations include getting the right boot for your ability, and matching its flex pattern and performance to your style of riding.
Your budget will inform your selection too, as more outlay gets you more comfort and performance features – such as Vibram soles and speed lacing systems. On the inside of the boot your extra spend will get an increasingly technical liner, with heel holds, Velcro straps, cinchable lacing and heat mouldable materials on the best boots.
Boot fitting
Comfort is key, so trying on and finding a pair of boots that feel good from the off in the shop at the very least goes without saying. Custom fit boots will hugely improve your chances of finding that 'perfect' pair, usually with heat-mouldable elements built into in the removable liner and footbed.
The shop activates these by inserting a hair-drier-like heater into the boots for 10 minutes, followed quickly by your feet. You'll then tightening them up and stand in a 'riding pose' as the liners cool and mould to your foot. It's a good idea to wear your new boots around the house before your holiday too, to complete the fitting process and ensure your comfort. You'll look silly but it works!
All that remains now is to hit the slopes!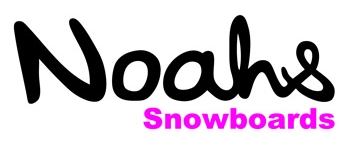 Jim was kitted out at Noah's Arc in Stroud, Gloucestershire