Sponsored content
Ask Google the question (other search engines are available!) and there are quite a few comments on the subject. Here, Family Ski Company tell us their thoughts on the topic learnt from years of experience.
Some ski schools/tour operators will take children from as young as 3 years old but the Family Ski Company recommend that they are at least 4-5 years old, and here's why:
It's physical!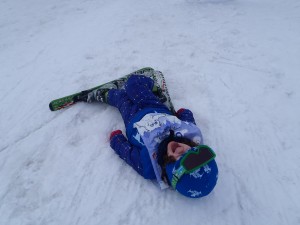 Think back to those times when you've pushed your body doing a new gym class or sporting pursuit and in particular how you feel afterwards - it's tough.
Now imagine your little one on the slopes for the first time, stuck in those weird things called boots and skis, scraping themselves off the snow, a lot! It's tiring and can seem relentless.
With the Family Ski Company your little one will ski for 2-2.5 hours for 6 mornings and will mostly be based in the jardin area which is designed for total beginners.
The experience of the Family Ski Company's staff tells them that a child aged 4 or over will cope much better with the physical demands of learning to ski than one who is younger. Those extra couple of months in age really do make a difference – for your child, the instructor and you!
It's taxing on the brain too!
By the age of 4-5, children have a far better attention span. They have probably been part of a reception/pre-school/nursery/playgroup setting and can therefore take instructions without having a total meltdown (well most of the time!).
If they are not used to this environment, which some 3 year olds aren't, then being left at ski school on the first morning without their parents can be very unsettling. It can also mean that parents have to abandon a morning of skiing to collect said child, oh dear!.
Top tip It's not recommended to hang around once you have dropped your child off at ski school (in Les Coches, your children are taken to ski school for you, lovely!). You will be a sitting duck if your child suddenly decides he or she would rather stay with you for the day. Drop off and ski off, say no more!
Family Ski Company's childcare clubs are expertly designed…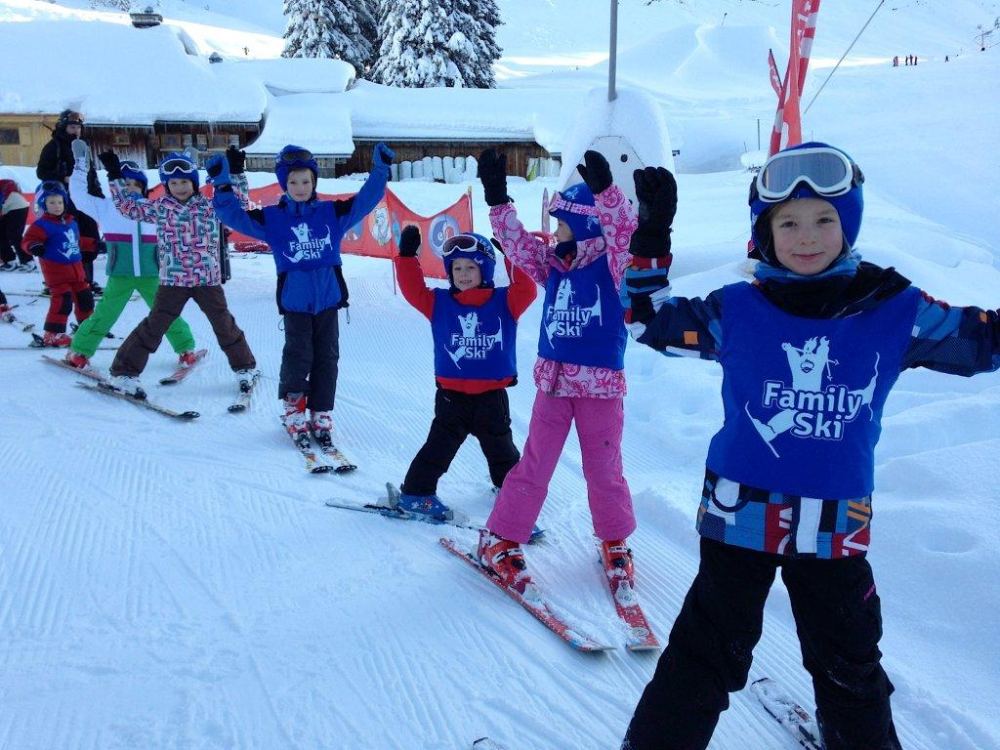 Family Ski Company's childcare clubs have been created to cater for children of all ages, whether they are of skiing age or not. They have the following clubs, children in the latter two clubs will be skiing;
Powder Pups creche 3 months to 4 years
Powder Hounds 4-6 years
Adventurers 7 years+
The 4-6 year olds in Powder Hounds will ski for 6 mornings, return to the chalet for a hot lunch and have fun activities in the afternoons - the activity list is endless!
They don't ski in the afternoons as Family Ski Company want them to make it to the end of the week, whereas those in Adventurers ski for a further 3 afternoons, they can handle it!
3 year olds can ski too…
There are always exceptions to the rule! Some children are ready to ski a couple of months earlier than the recommended starting age and for them Family Ski Company offer the Powder Pups Plus club, which is for children aged 3 years 9 months up to 4 years old.
If your child is in this age bracket and you think they will be able to ski for 6 mornings and have already been part of a nursery/playgroup setting then they are eligible. There is a premium to pay but many parents think its well worth it.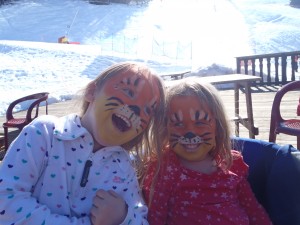 In short, your child would be a Powder Hound for the week, and would ski, eat and play with the other Hounds. However, if the ski instructor thinks your child has tried skiing but is not ready yet, or your child is simply not enjoying it, then there is a guaranteed place back in the Powder Pups creche.
It gives you the reassurance that if your child isn't ready then they will be well looked after in the creche and will be perfectly happy enjoying the activities, perhaps they'll be roaring……
In general, Family Ski Company do not recommend that children under 4 years learn to ski, for all of the above reasons! Experience has shown that they are happier playing in the snow than trying to ski on it.
Dare we say it, but some parents do get rather excited at the prospect of their young child learning to ski, just remember that they are young and if you are in any doubt, leave it a season.
You'll love the Ski School Helpers…
Family Ski Company are really proud of their Ski School Helpers, they are an essential part of both your holiday experience and the Family Ski Company team. They are there to help the beginner skiers and are predominantly based in the jardin area - Family Ski Company are the only company for whom this is allowed.
They act as a helping pair of hands for your little one – picking them up off the snow, brushing them off and taking them off for a hot chocolate if they've had a wobble. They are also there to encourage, so you will often see a Ski School Helper clapping, dancing and jumping around, it's all part of the job description! They also provide that vital bridge between ski school and parent by relaying feedback from the ski instructor.
A beginner can be older too!
Family Ski Company have beginners in the Adventurers club too, but as you can imagine, generally, their speed of learning is far quicker than a 4-5 year old.
Of course, there are adult learners too, but that's for another article for another day…!
And finally, leave the teaching to the professionals!
If you've skied before it's easy to think that you can pass on your skills to your child but we strongly suggest you stay clear! Aside from the potential perils of passing on bad habits and advice, keeping the family in a positive frame of mind is paramount.
As much as it may squash your idyllic idea of teaching your child to ski, let a qualified instructor take charge, they go through rigorous training for a reason. There will be no family arguments, leaving you ending your holiday on the proverbial high rather than one that has hit rock bottom.
Family Ski Company's childcare clubs form the basis of the ethos of the company. They've built a great relationship with the ESF in all 3 resorts, meaning your child will get a great English-speaking instructor who in turn knows the high standards expected.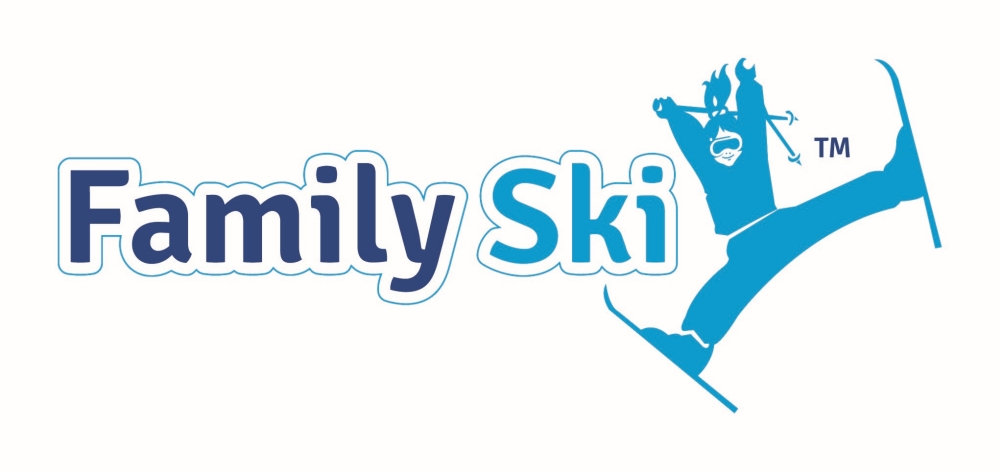 For more information on the Family Ski Company visit familyski.co.uk