If watching the Winter Olympics left you feeling you'd like to give skiing or snowboarding a go, there's never been a better time to learn. Whether it's a session with a ski instructor on your nearest dry slope, ski lessons at a snowdome, or ski school on an actual ski trip to the mountains, it couldn't be easier to get started.
We can't promise you'll be ready for the next Olympics in Cortina d'Ampezzo, but as your confidence grows you will enjoy a lifelong hobby, meet new people and make lots of good friends.
Should you learn to ski or snowboard?
The first question you'll need to ask yourself is whether to ski or board. Snowboarding used to be the 'cooler' one, but the up-and-coming young freestylers have made skiing just as cool and today's fat skis make the whole mountain accessible. Best solution? Try both and see which works for you! Either way it's a new skill and an active lifestyle.
Skis have been around for thousands of years, and 5,000-year-old wooden skis have been found in archaeological digs in Russia. By the 18th century, skiing was popular in Scandinavia – and downhill skis were also developed. The first winter Olympics were held in 1924 in Chamonix.
Snowboarding came into being in 1965, when American Sherman Poppen strapped two skis together and called it a 'snurfer'. Snowboarding was originally a bit of a guerrilla sport, with snowboarders sneaking onto forbidden pistes, but by 1998 it was finally an official winter Olympic sport.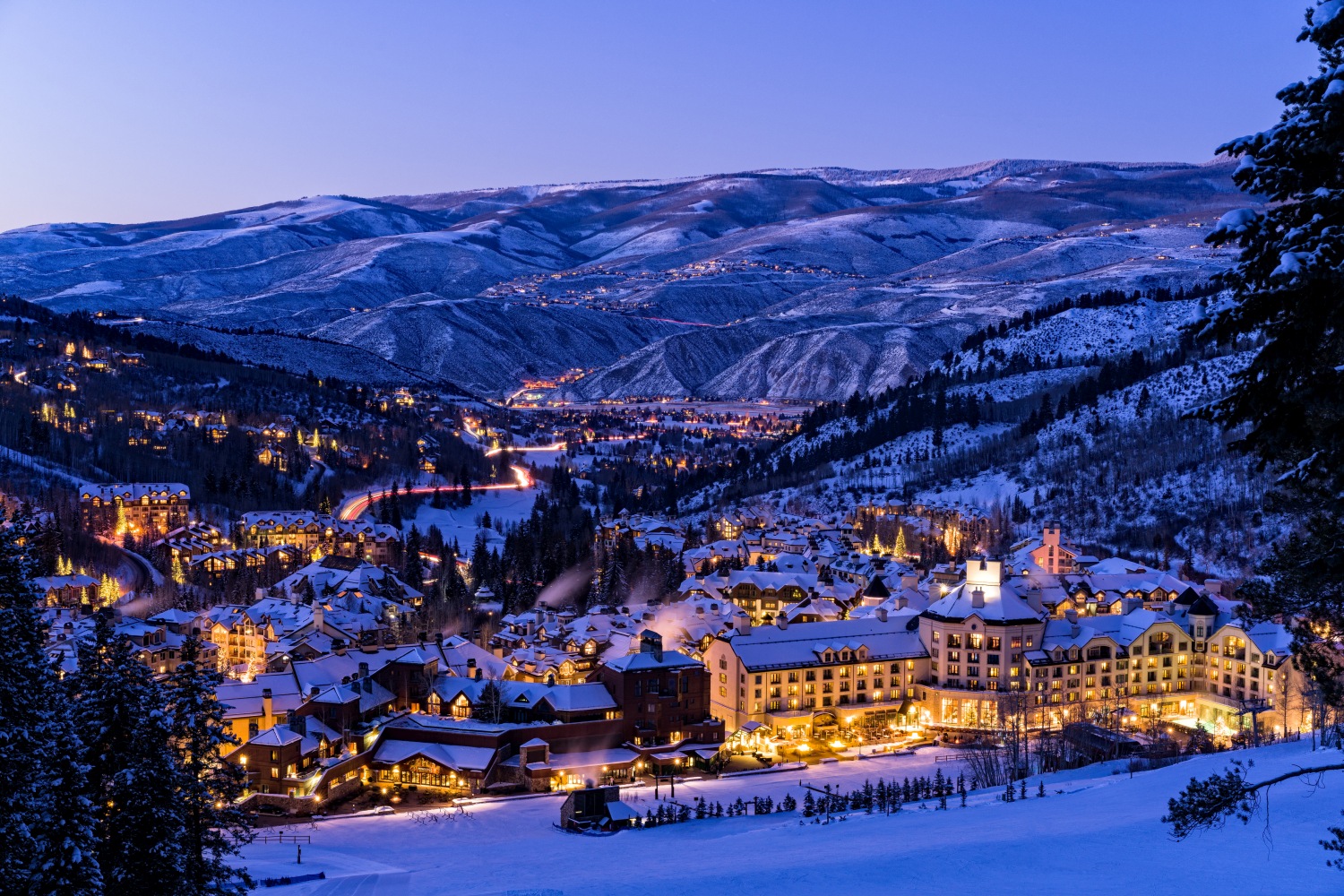 Six reasons to learn to ski
From magical mountain scenery to fantastic après-ski fun - here are six of the best reasons why skiing and snowboarding will change your life!
Anyone can learn to ski or snowboard
From children to adults of all ages, anyone can learn to ski. Skiing's reputation as a rich person's sport has, thankfully, been transformed in the last few decades by some great new role models and the advent of more affordable package trips. Yes, it can still be pretty expensive to head to the Alps for a ski holiday with the whole family in a five-star hotel or luxury chalet at half-term, but there are also great deals to be had - often including lift passes - particularly if you don't go in peak season and avoid the busiest resorts so you'll find quieter slopes too.
And you don't even need a mountain to learn skiing - just check out the year-round courses and ski lessons at any one of the many indoor and dry slopes in the UK. It's where some of the best UK snow sports stars made their first turns - including World Cup winning slalom skier Dave Ryding. And if the thought of shelling out for expensive gear and kit makes you wary, you can easily keep the costs down by renting gear until you know the sport's for you.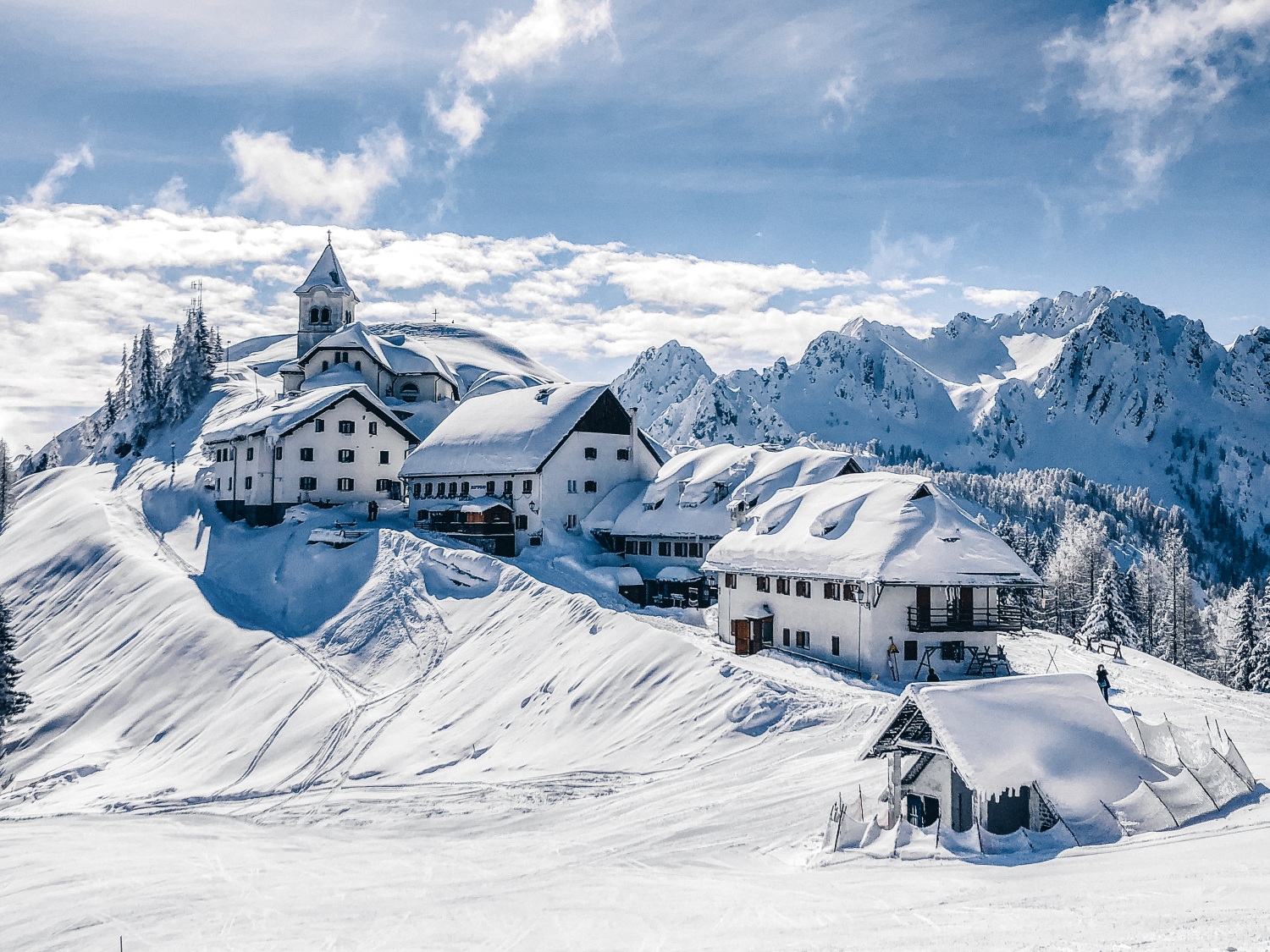 Spend some time in incredible mountain scenery and learn to appreciate winter
All your senses come alive on a winter sports holiday, from the sight of snowy landscapes to the sound of the wind in the trees; from the smell of a wood fire in a mountain restaurant, to the taste of a cold beer at the end of a day's skiing. There's little more thrilling than racing through deep virgin snow and leaving a set of fresh tracks behind you as you swoosh past ice-clad trees.
There's little to compare with standing at the top of a high peak breathing clean mountain air and drinking in spectacular panoramic views. Skiing and snowboarding open up otherwise remote and untouchable mountains and turn them into a playground.
From wide-open glaciers to dramatic forest runs and from chocolate-box Swiss villages to remote mountain rifugios in Italy and Japan's juhyo (literally 'ice monsters' - beautiful snow-clad trees), the scenery is endlessly inspiring and you'll never get bored of exploring new mountain ranges on skis or a snowboard. And instead of hiding away till summer, you can enjoy quality family time throughout the winter months!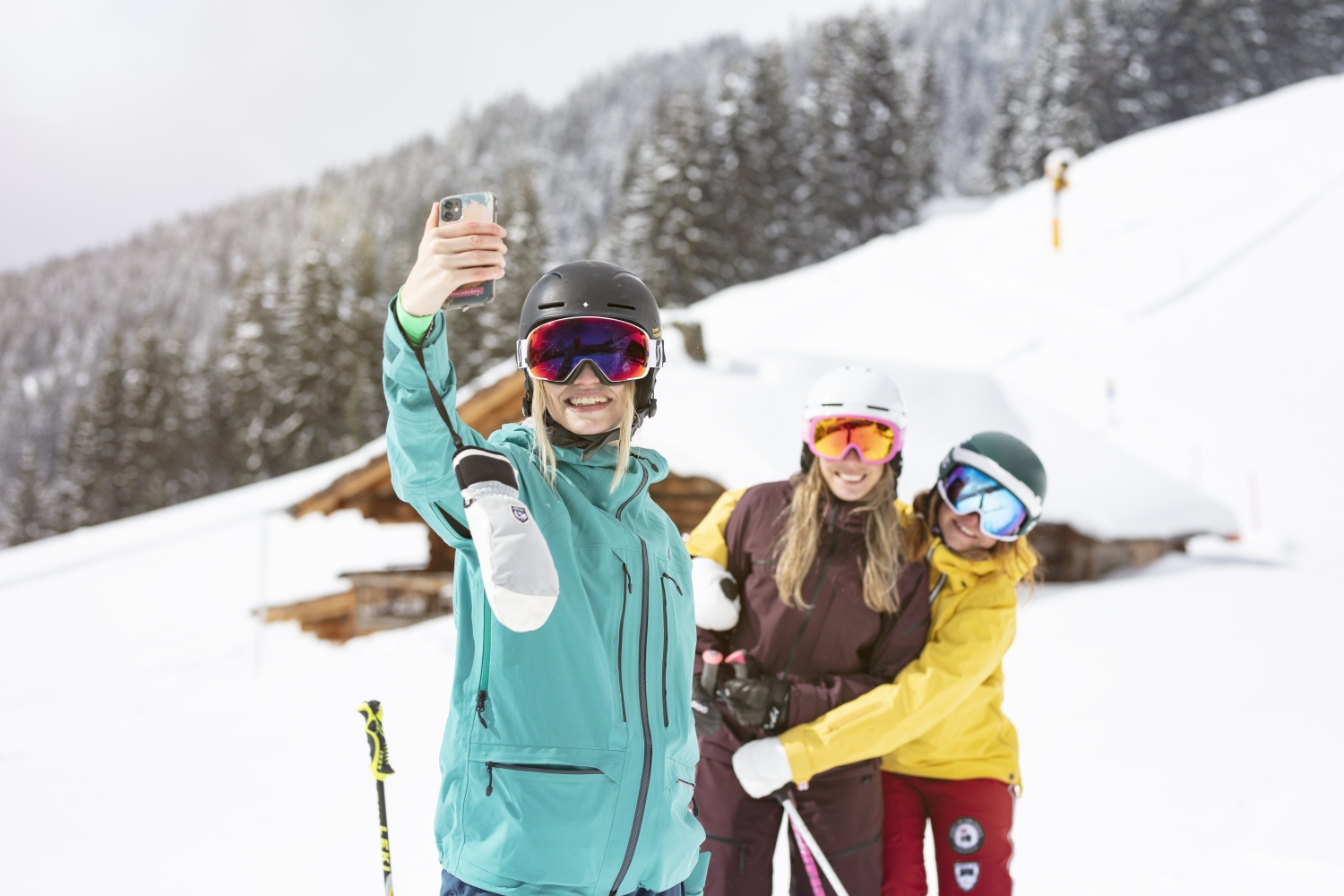 Become a part of the winter sport community
Few sports can boast the kind of social scene you find in skiing and snowboarding. The après-ski (French for 'after ski') scene and friendly international crowd in every mountain town makes it very easy to ski all day and play all night.
There's an après scene for everyone, too, from raucous clubbing and dancing right on the pistes to laid-back traditional restaurants and cosy wine bars in pretty mountain villages. And whether you're feeling your way down your first nursery slope or learning new tricks in the snow park, you'll quickly make new friends ready and willing to share their love of skiing.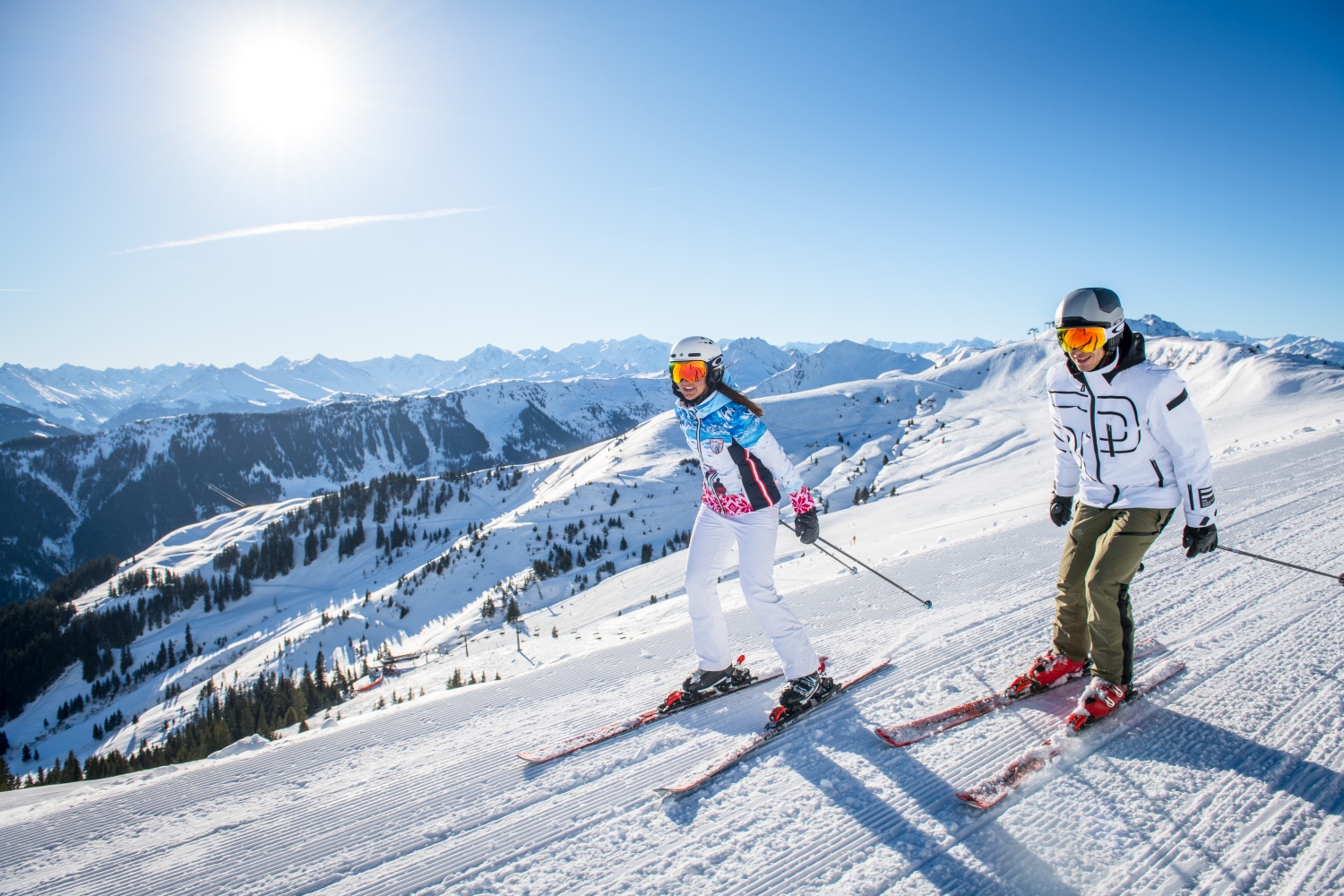 Skiing is a fantastic way to get fit
Skiing and snowboarding are brilliant ways to get fit while having so much fun that you don't even notice it's happening. Both are aerobic endurance pursuits and they'll tone your glutes and legs, work your core, improve your balance and increase your heart rate. Ski at a good clip and you might burn up to 700 calories an hour, and tearing down pistes non-stop is great for increasing your stamina for any sport.
It's not all downhill either! Labouring up the slopes by foot on those early first ski lessons? Console yourself by remembering that at least you're getting a great cardiovascular workout, too. And cross-country skiing is the single best workout you can get standing up!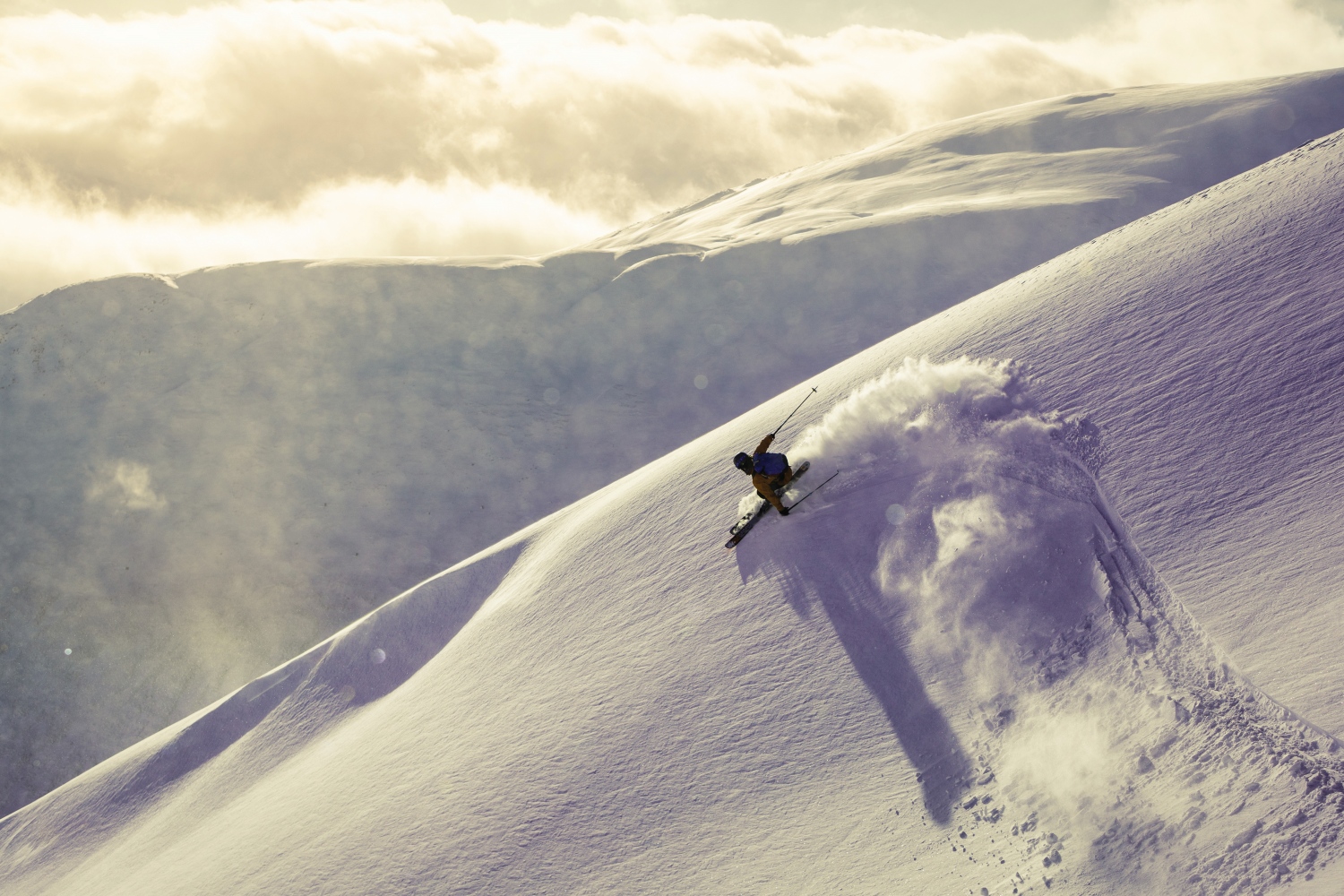 Explore snowy wilderness in the backcountry
The amazing photos you see of pro skiers and snowboarders floating through deep powder or launching themselves down empty mountain passes are invariably taken 'off-piste', also known as the backcountry if you're really heading into the hills.
Maybe not one for your first ski trip, but the tantalising goal of getting off-piste is a great incentive for a newbie skier to put in the hours and progress your skills until the entire mountain is your oyster. Technically, you're off-piste if you play in the deeper snow on the edges of marked pistes – this is the easiest and safest way to try it. If you're ready for some proper off-the-grid off-piste, hire a local guide to take you.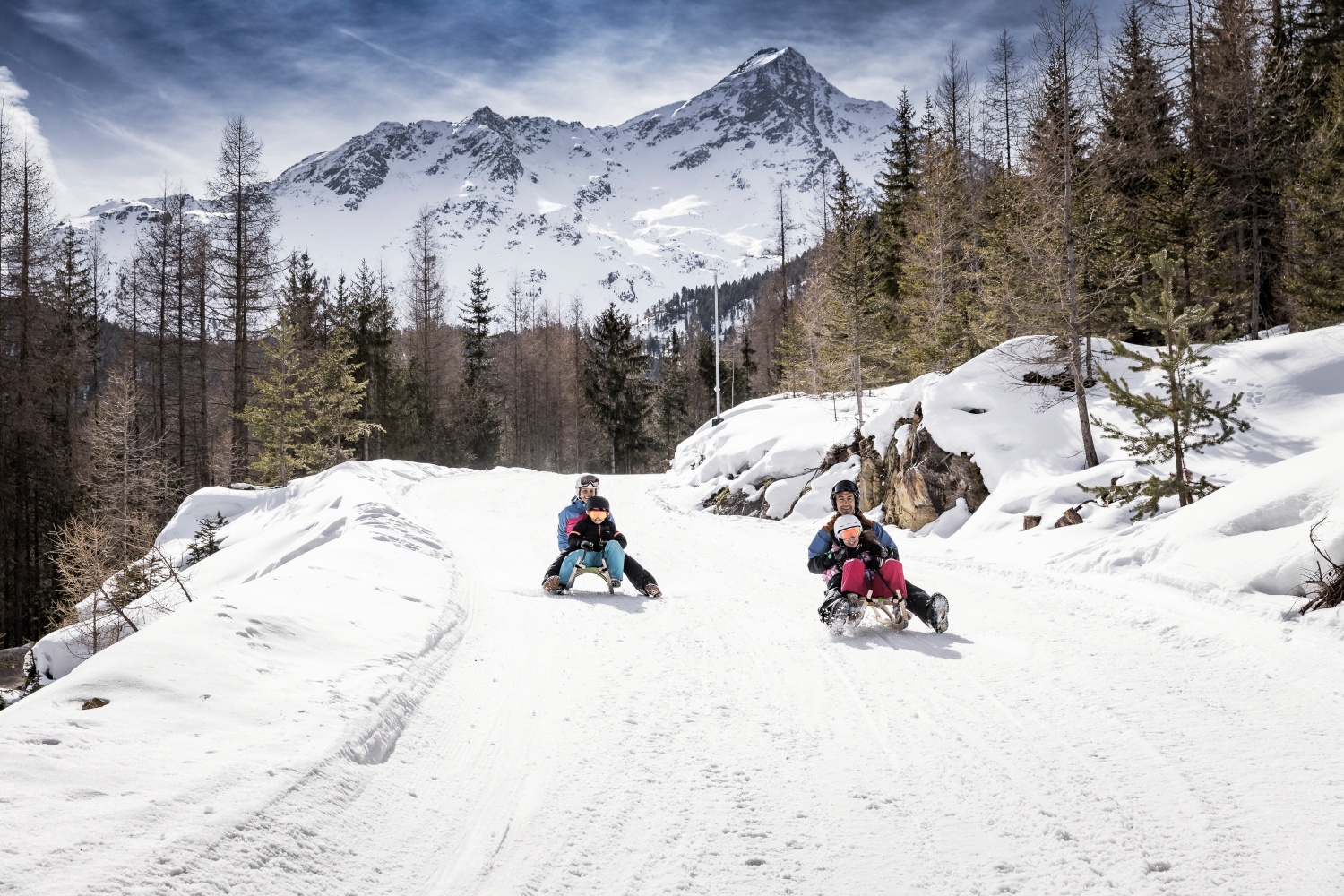 Skiing is hugely varied
You don't have to be a powder junkie - millions of skiers are more than happy to cruise easy pistes with only the occasional foray onto steeper slopes - there really is a slope for everyone, from nursery greens to challenging black runs. Then there's the snow park - rails, kickers and half-pipes to turn you into a freestyle trickster! There are piste skis, race skis, fat powder skis, skinny cross-country skis and all-mountain skis - and if you're renting you can usually try all of them!
Don't forget, too, that some of the higher altitude ski resorts offer summer skiing and you can enjoy the UK's indoor slopes during the summer months as well! And, of course, there are many other ways to enjoy yourself in ski resorts, from snowshoeing to tobogganing and ski joering (being pulled by a horse on your skis) to paragliding (literally taking to the air on skis).
Some resorts give you the chance to try luge or skeleton or even a bobsleigh. Fancy some pampering? You'll never be far from a spa or yoga class either! Put simply, learning to ski or snowboard is just the start!