1. Hiking & snowshoeing
Hiking isn't just reserved for summer - winter is the perfect season to get out into the mountains on foot. Most ski resorts have well-signposted hiking trails meandering through stunning valleys and mountain passes – the only difference in winter is that the trail may be covered in a white blanket of fresh snow. If it's deep, rent some snow shoes (basket-like frames that attach to your boots and spread your weight more evenly on snow) in your local resort. Then head out on the trail, breathe in the crisp, dry air, spot wildlife and enjoy the peace and quiet.
2. Husky sledding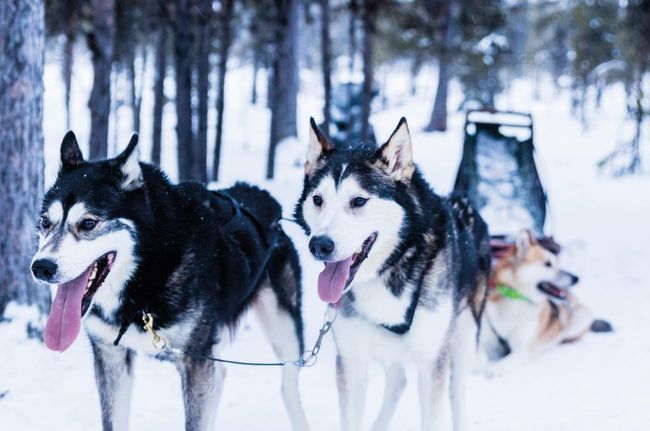 Mush! Dog lovers heading to the Alps may end up falling in love with the ultimate mode of winter travel – husky sledding. Rushing through the snow on a sled pulled by a keen team of working dogs is an incredible way to explore a winter landscape, but arguably the best bit of a husky sledding ride is getting to meet (and cuddle) your team of friendly huskies after your journey. Many resorts offer day or even multi-day husky adventures.
3. Toboganning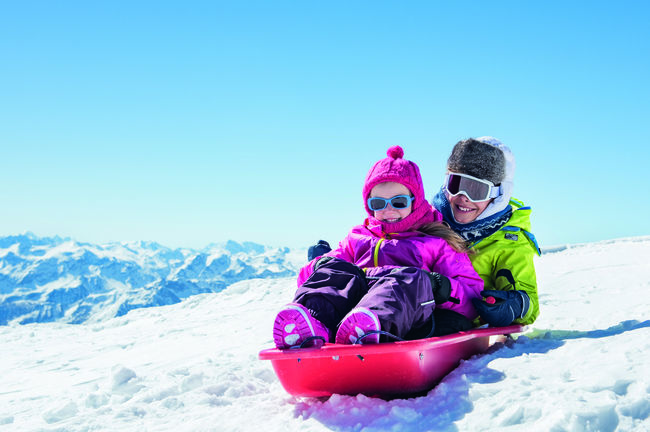 Speed demons can get their kicks off the slopes, too. Many resorts are home to long toboggan runs that are as exhilerating for adults as they are for littler thrill seekers. Many routes are a great way to explore the mountains or the forest without strapping on skis, or you can ski all day and fit in a toboggan ride before you après, as most toboggan routes stay open in the evening after the slopes close. Gnarlier routes can be a challenge – get ready to careen round corners and steer at speed.
4. Fat biking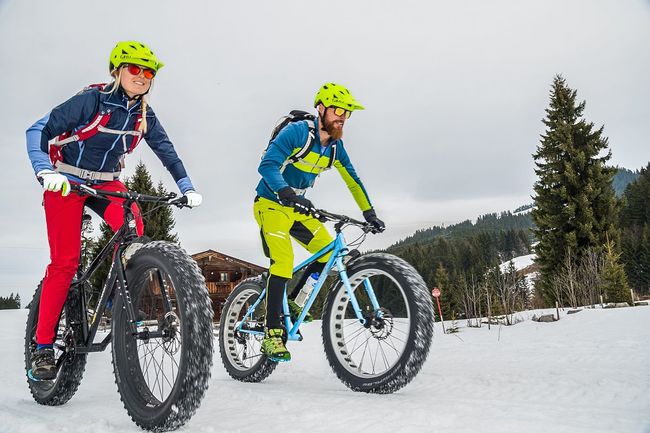 Fat bikes ride effortlessly over ice and snow, opening up ski resorts to cyclists all year round.
Who says you can't ride a bike on fresh snow? Fat bikes are one of the newest designs to take the cycling world by storm, and their hefty, mountain bike-like wide tyres trundle effortlessly over ice and snow without blinking, opening up ski resorts to bike fans all year round. Seek out your resort's cycle shop – many now rent out fat bikes all winter. Great for fitness, and for exploring further afield.
5. Paragliding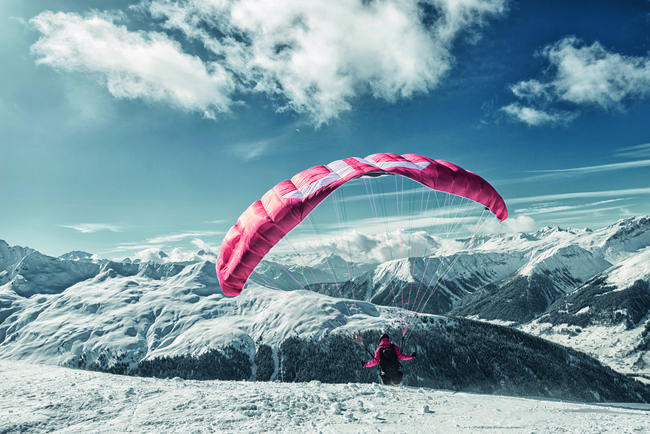 Is it a bird? Is it a plane? There's nothing like the weightless feeling of flying that you'll experience if you step off a mountain attached to a paragliding wing. There's no experience needed in order to try winter paragliding, either – just courage (oh, and an instructor seated behind you to help you steer). Tandem flights are increasingly popular offerings in ski resorts, and taking to the skies 1,000 metres above a white-clad mountain valley, riding currents and looking down on tiny Alpine villages below, is a once-in-a-lifetime delight.
6. Spend a night in an igloo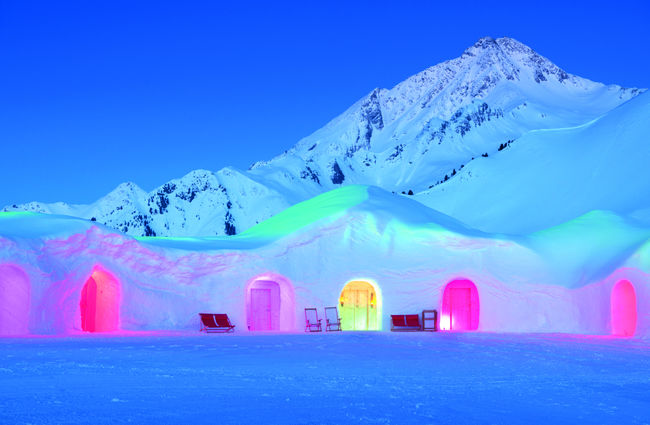 Wrap up warm – the coolest way (quite literally) to sleep in the mountains on a ski holiday is in an igloo. Snow and ice shelters in all shapes and sizes, from simple huts to incredibly ornate ice hotels, now pop up in ski resorts around the world every winter. They're surprisingly cosy, too, and are often furnished with reindeer furs and comfortable beds. Ice cool.