Of course, you go on a ski holiday to go skiing or snowboarding. But these days, ski holidays are about so much more. Many ski resorts are offering as much fun off the slopes as on them. So if you're looking for some memorable experiences to add to your next ski trip, or also if you have a non-skier in your group, here are the best fun activities to try at a ski resort.
The best off-slope activities to try at a ski resort
From snowshoe walks to husky or horse-drawn sleigh rides, from climbing walls to ice skating rinks, from zip-lining to aqua fun. It's not all downhill skiing!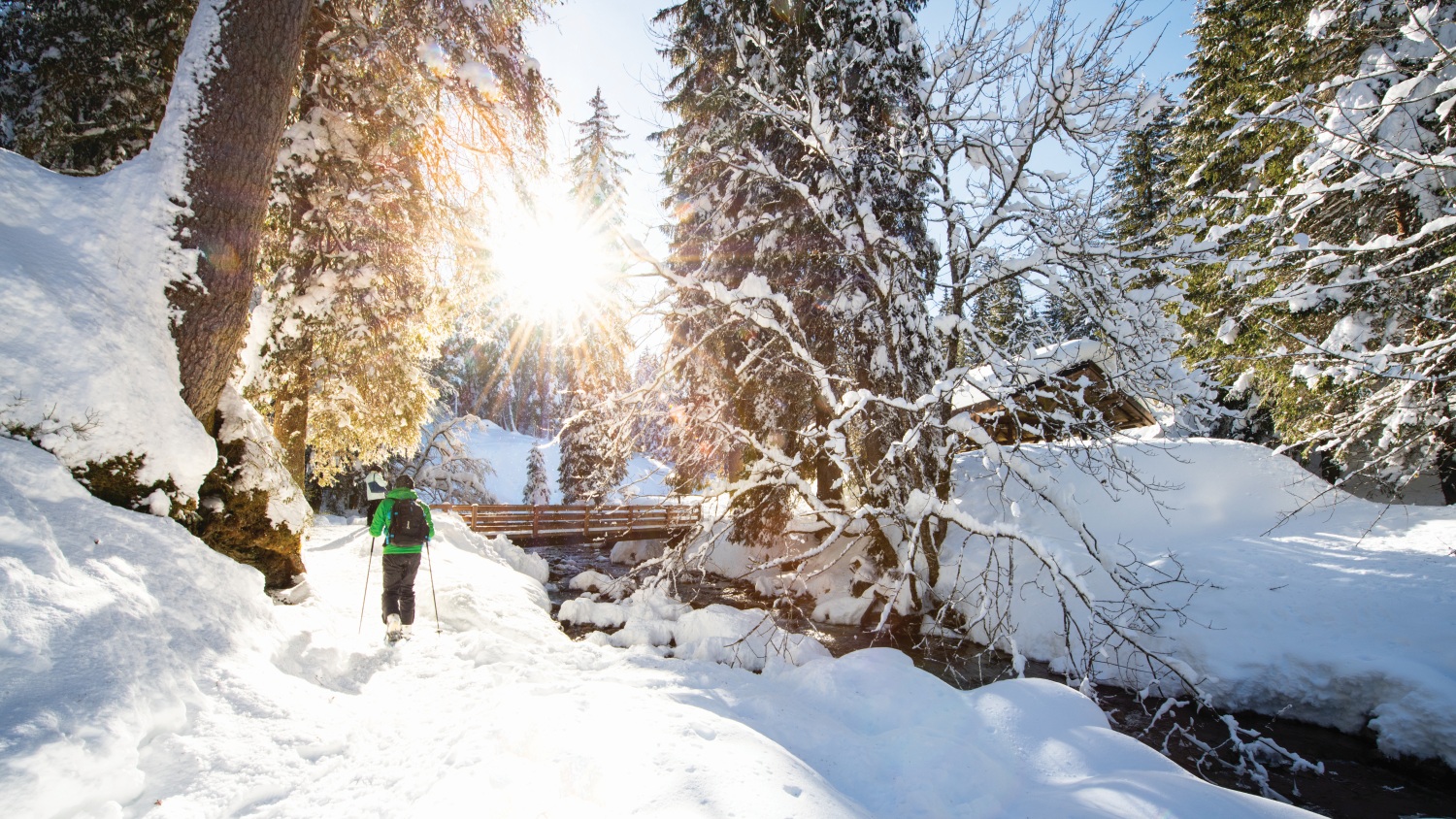 Winter hiking and snow shoeing
Hiking isn't just reserved for summer - winter is the perfect season to get out into the mountains on foot. Most ski resorts have well-signposted hiking and nature trails meandering through stunning valleys and mountain passes – the only difference in winter is that the trail may be covered in a white blanket of fresh snow.
If it's deep, rent some snow shoes (basket-like frames that attach to your boots and spread your weight more evenly on snow) in your local resort. Then head out on the trail, ideally on guided treks, breathe in the crisp, dry air, spot wildlife and enjoy the peace and quiet. For a different kind of experience, why not try cross-country skiing - it's one of the best workouts there is!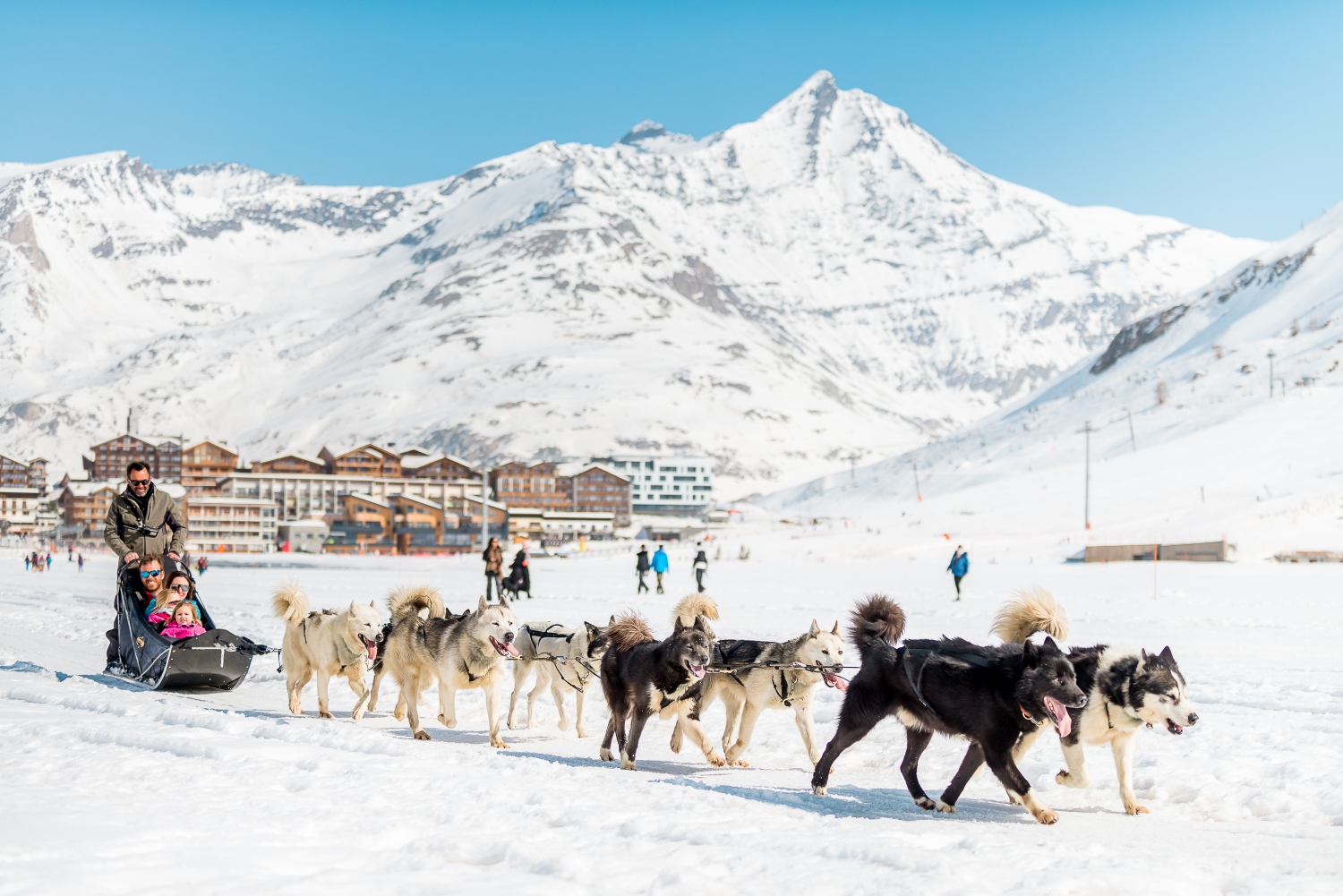 Dog sledding
Mush! Dog lovers heading to the Alps may end up falling in love with the ultimate mode of winter travel – husky sledding. Rushing through the snow on a sled pulled by a keen team of working dogs is an incredible way to explore a winter landscape, but arguably the best bit of a husky sledding ride is getting to meet (and cuddle) your team of friendly huskies after your journey.
Many a ski resort offers day or even multi-day husky adventures. If you prefer something less frenetic, you can explore many beautiful ski towns in a horse-drawn sleigh.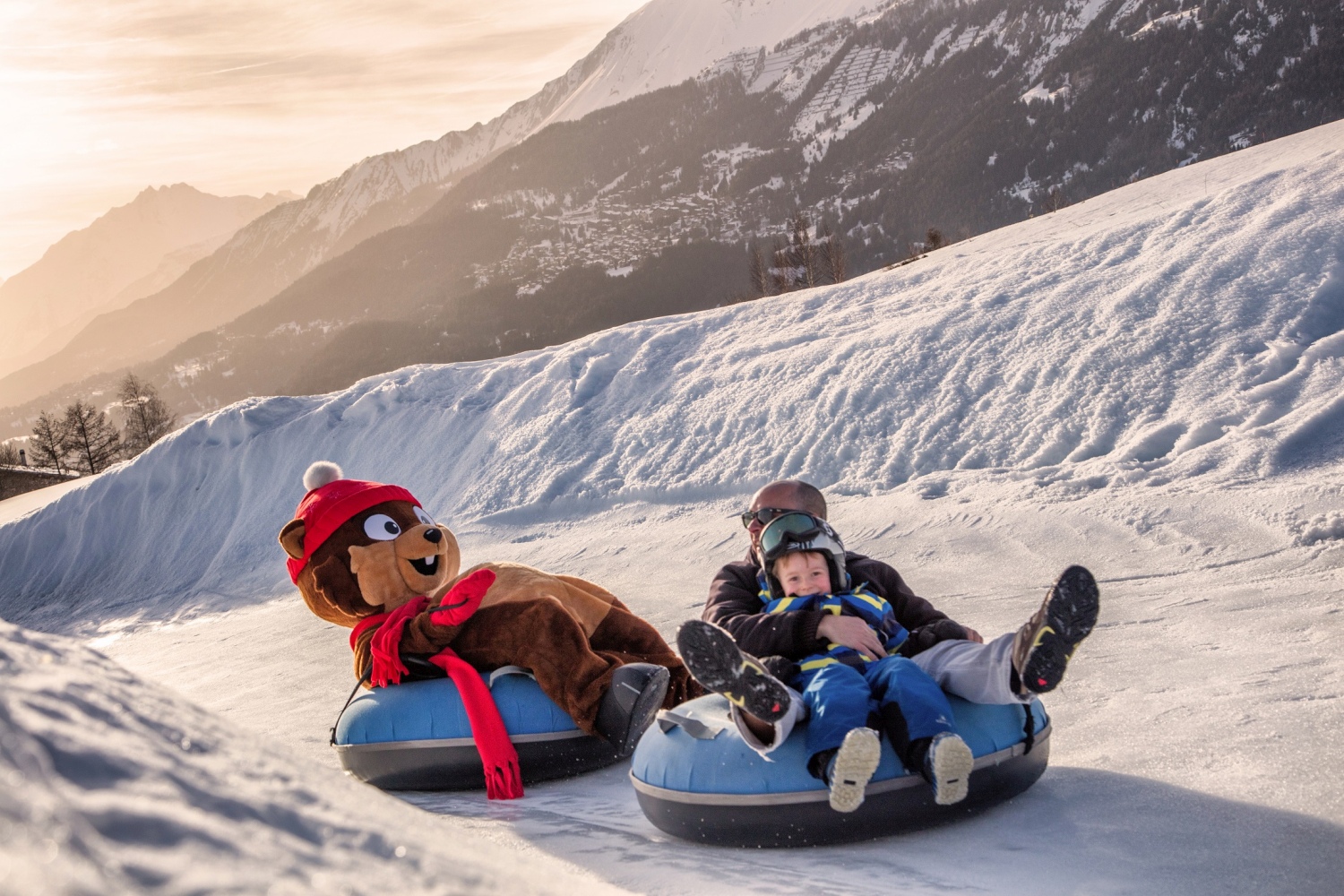 Tobogganing and snow tubing
Speed demons can get their kicks off the slopes, too. Many ski resorts are home to long toboggan runs that are as exhilarating for adults as they are for younger thrill seekers and a perfect way to get some family fun.
Many routes are a great way to explore the mountains or the forest without strapping on skis, or you can ski all day and fit in a toboggan ride before you après, as most toboggan routes stay open in the evening after the pistes close. Gnarlier routes can be a challenging adrenaline rush – get ready to careen round corners and steer at speed.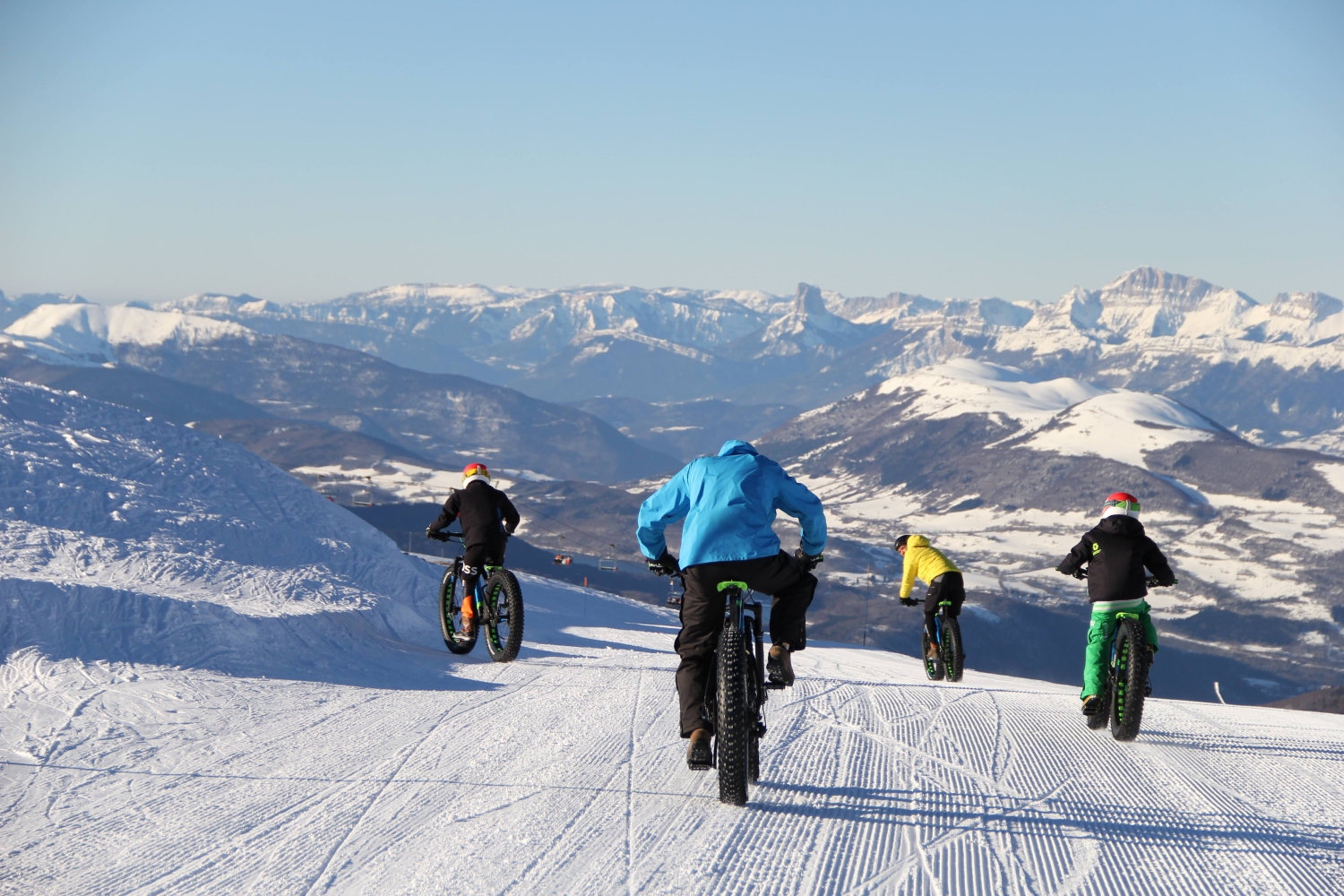 Fat biking
Who says you can't ride a bike on fresh snow? Fat bikes are one of the newest designs to take the cycling world by storm, and their hefty, mountain bike-like wide tyres trundle effortlessly over ice and snow without blinking, opening up ski resorts to bike fans all year round. Seek out your resort's cycle shop – many now rent out fat bikes all winter. Great for fitness, and for exploring further afield.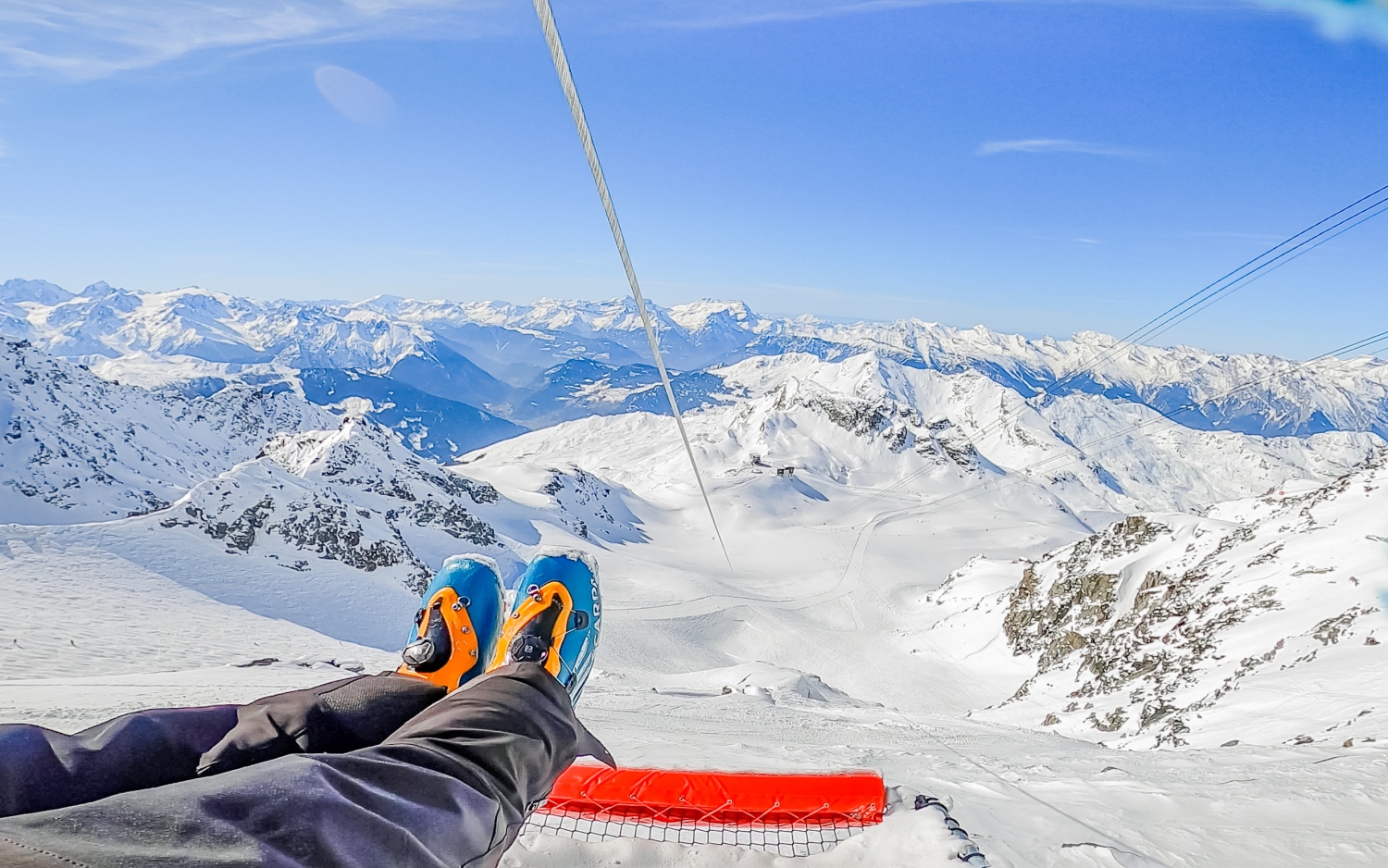 Paragliding and zip lining
There's nothing like the weightless feeling of flying that you'll experience if you step off a mountain attached to a paragliding wing. There's no experience needed in order to try winter paragliding, either – just courage (oh, and an instructor seated behind you to help you steer). Tandem flights are increasingly popular offerings in ski resorts, and taking to the skies 1,000 metres above a white-clad mountain valley, riding currents and looking down on tiny Alpine villages below, is a once-in-a-lifetime delight.
If paragliding is too much of a high, zip-lines are popping up all over the Alps, offering a different kind of high-speed aerial thrill.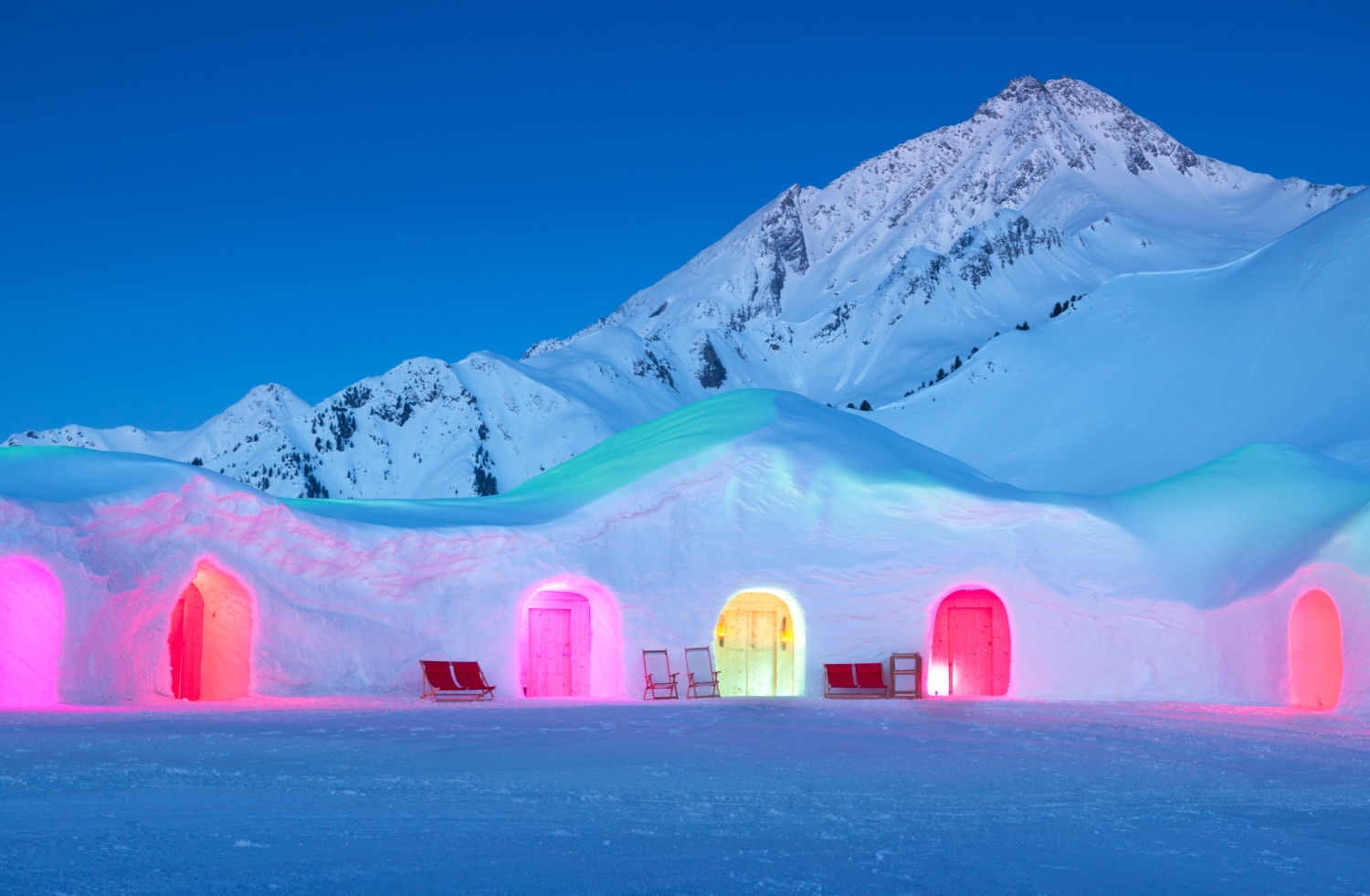 Spend the night in an igloo
Wrap up warm – the coolest way (quite literally) to sleep in the mountains on a ski holiday is in an igloo. Snow and ice shelters in all shapes and sizes, from simple huts to incredibly ornate ice hotels, now pop up in ski resorts around the world every winter. They're surprisingly cosy, too, and are often furnished with reindeer furs and comfortable beds. Ice cool.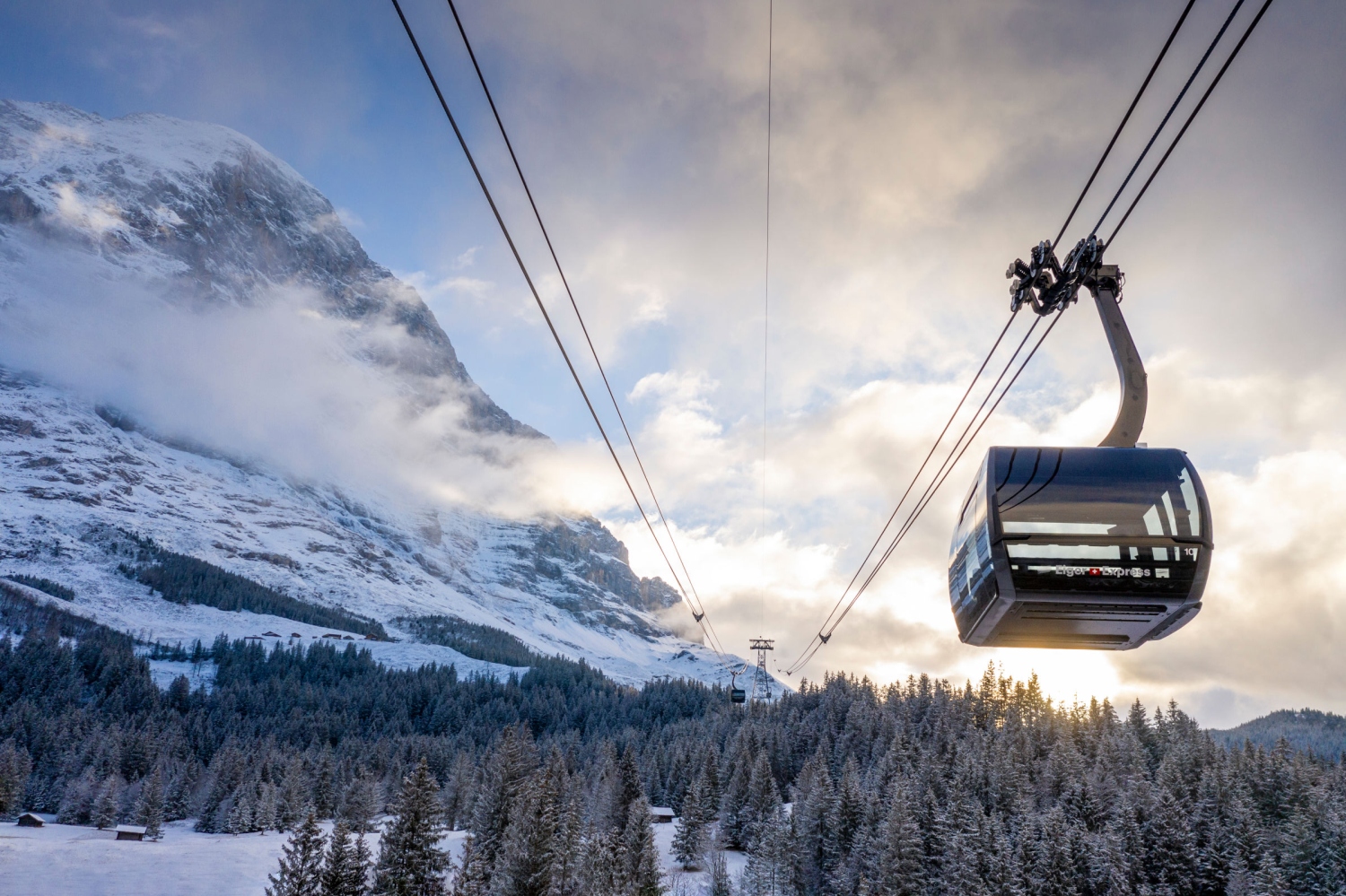 Ride the gondolas
From mountain-top restaurants, to ice grottoes, spectacular walkways and even a James Bond museum - there are so many reasons to ride the cable cars to the highest points in the ski area than to ski straight back down again.
And it's a great way to make the non-skiers in your group feel part of the holiday fun. they can hit the heights to see the panoramic mountain views, before meeting up with others in your group for a hot chocolate or linger over a long lunch.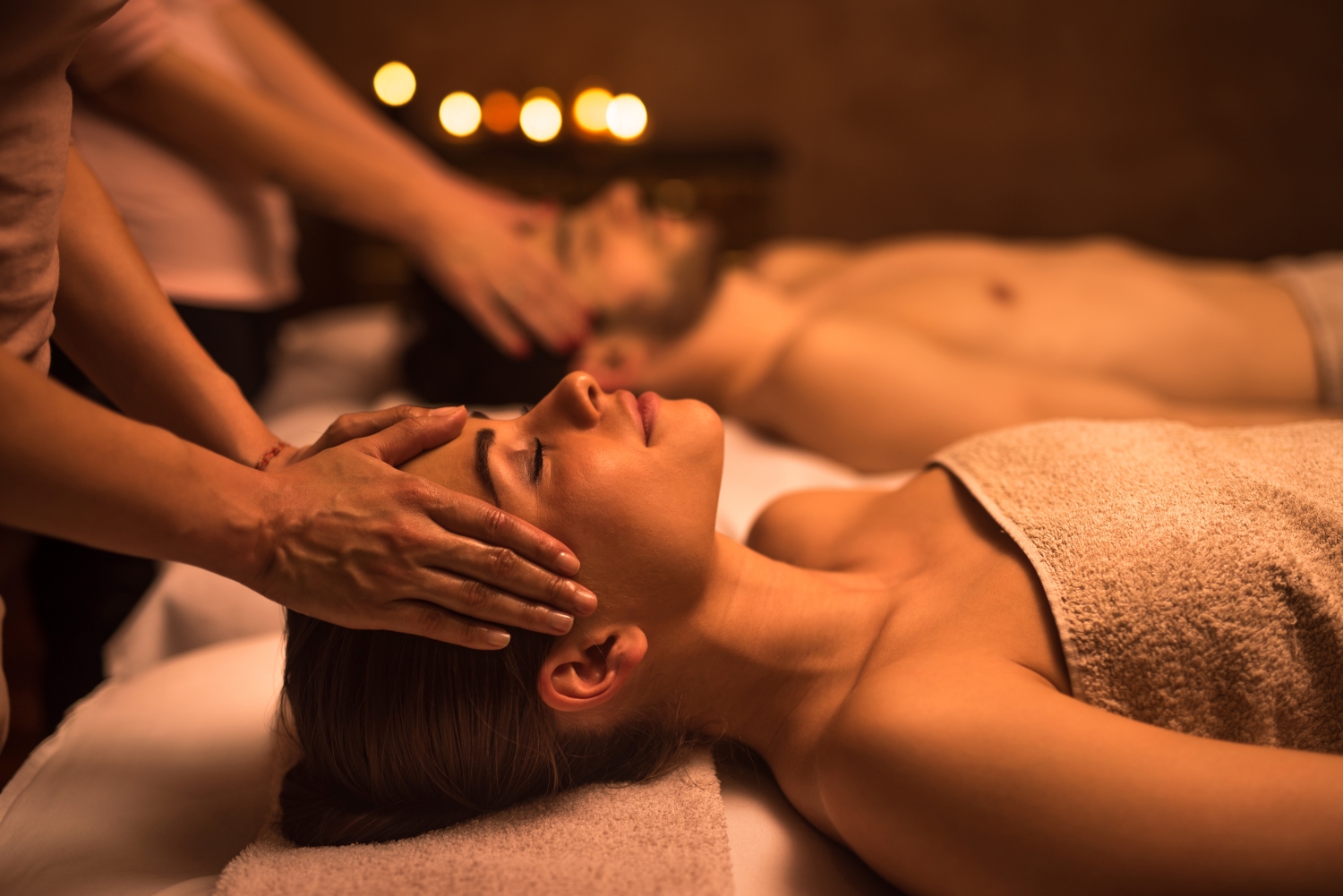 Spend some time in a spa
From a simple hotel sauna to a full-blown wellness centre with hot tubs, pools, steam rooms, massages treatments - and all kinds of sauna - pampering is a huge part of the pleasure of being in a ski resort. Many hotels have their own facilities and bigger ski resorts have larger public venues, and easing into a hot tub or getting some heat in a sauna is a great way to relax after a long day on the slopes.
If you're feeling particularly brave, in many Scandinavian resorts you can even try a dip in a frozen lake or fling yourself into the snow to make snow angels! Alternatively, sign up for a yoga class - many operators now offer ski and yoga breaks.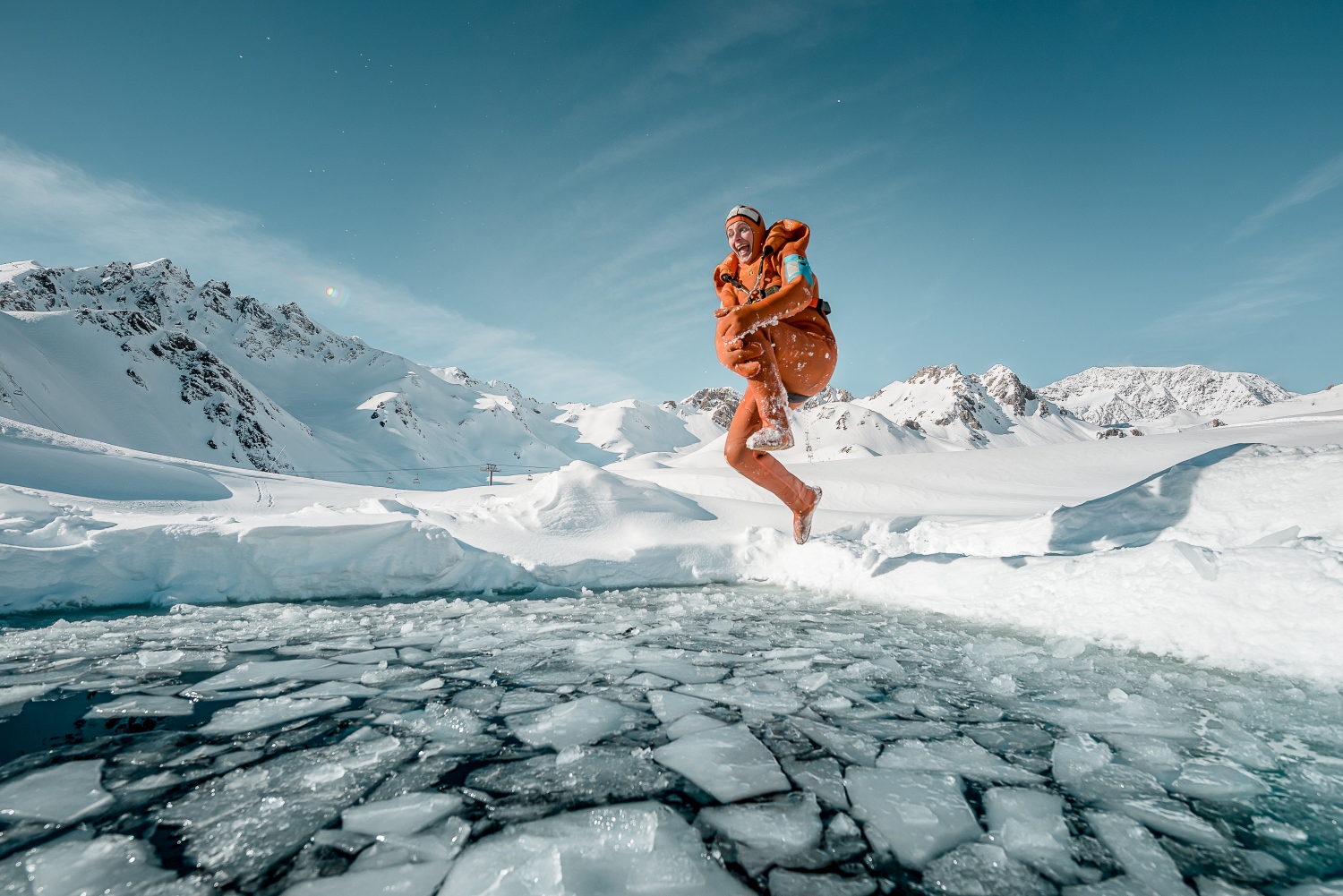 Ice driving, climbing, diving and more
Ice climbing up a frozen waterfall, ice driving on a frozen lake, ice diving beneath one and ice skating on a picturesque rink - from the sedate to the high-speed, these are just a few more of the great ski resort activities waiting for the whole family on your next ski holiday. As ever, the best deals are often to be had if you book ahead, so check out what the ski resorts have to offer.