/Overview
The lakeside town of Interlaken is ideally placed to explore the many picturesque villages that fringe the lakes and to reach the 210km of pistes in the Jungfrau ski region.
The town has a wealth of hotels, bars, cafes, shops, museums and restaurants to discover and also offers some excellent opportunities to try something a bit different. Take to the skies as a paraglider, take to the waters in a kayak – or take it easy with a unique winter spa experience. You can also take the cog railway to Europe's highest railway station: Jungfraujoch – Top of Europe, at 3,454m, or immerse yourself in the spectacle of the Top of Europe Ice Magic, when Interlaken town centre is transformed into a skating wonderland.
And when the snow is good, the resorts around the lakes – including Aeschi, Goldiwil/Heiligenschwendi, Schwanden/Sigriswil, Brienz-Axalp, Halbkern, Heimenschwand, and Beatenberg/Niederhorn offer excellent, family-friendly skiing with wonderful lakeland scenery, a variety of runs from easy to testing and good value passes.
An insiders guide to Interlaken's highlights
Idyllic Axalp
In winter Axalp, above Brienz, is transformed into a quaint, family-friendly ski resort with 15km of beautiful slopes, and something for everyone, from beginners and young children to experienced freeriders.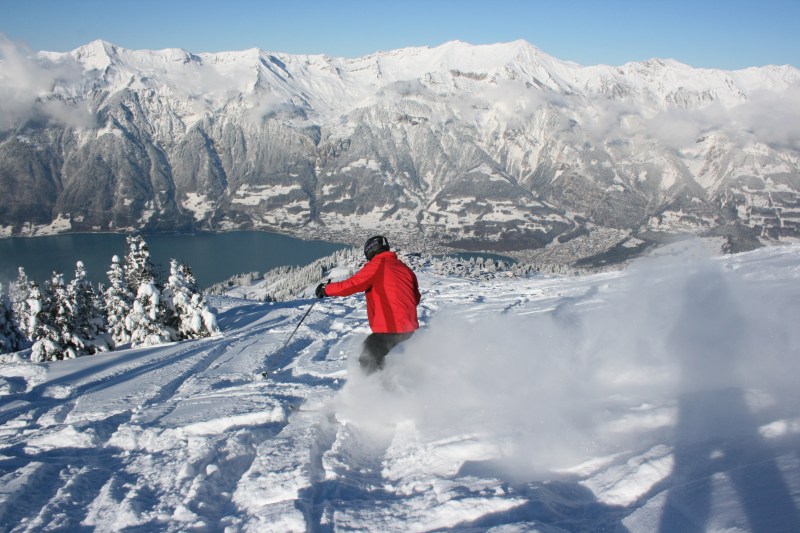 Off the slopes: paragliding
Enjoy a breathtaking bird's eye view as you glide above the mountain and lake scenery that surrounds Interlaken on a tandem flight organised by one of the 15 local schools.
Beginner skiing at Niederhorn
Located above the plateau of Beatenberg, the ski resort of Niederhorn has incomparable views of the Eiger, Mönch and Jungfrau as well as the crystal-clear waters of Lake Thun.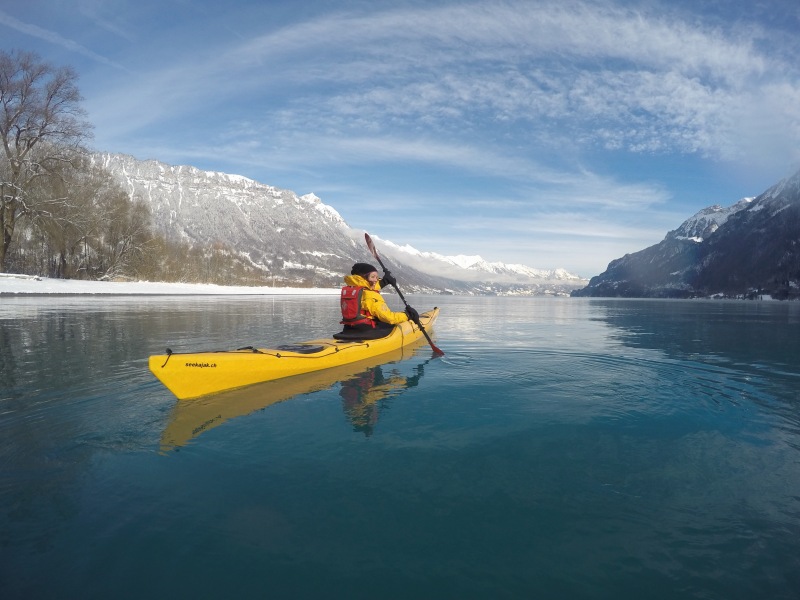 Off the slopes: kayaking
Experience an idyllic alternative to the mountains with a winter kayak tour on Lake Brienz. Each tour lasts about two hours, and with a high-quality dry suit, you won't even feel the cold!
Ski off the beaten track
The Regional Nature Park Diemtigtal offers an alternative ski experience with steep runs, quiet slopes and untouched backcountry.
Winter wellness: Hotpot Brienz
The Hotpot Brienz offers the choice of a 6-person hotpot or a romantic, intimate hotpot for two! Price: from £78 (for a 2-person tub)
Cool lodgings...
Hotel Carlton-Europe, Interlaken
This famous Art Nouveau Hotel in a quiet, central location, has a 100-year-old tradition of hospitality. The hungry can choose from four superb restaurants.
Price: doubles from £80 a night.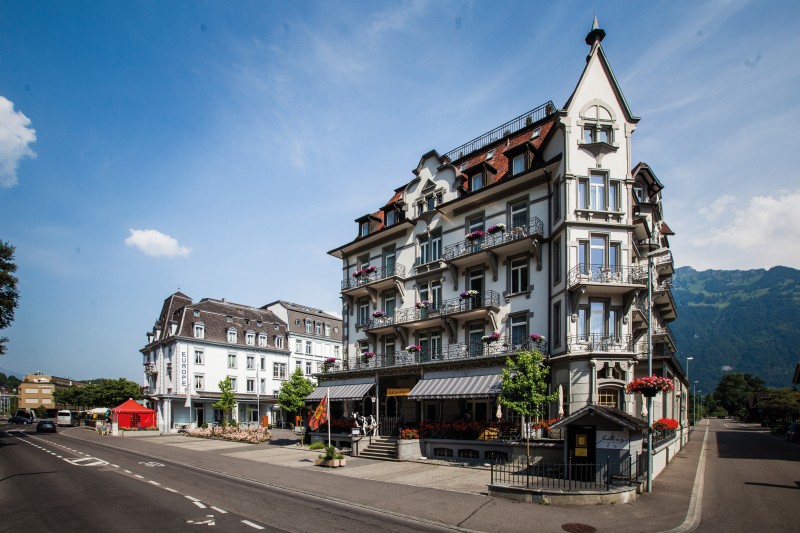 Hotel Bären
This charming 50-room hotel in Interlaken's quiet neighbour Wilderswil is ideal for anyone planning an excursion to the Jungfrau resorts. It's also well-known for its delicious local cuisine.
Price: doubles from £112 a night.