Main image credit: Redbull Content Pool
Cows, pigs, boulders and avalanche debris slow our progress as we creep up the narrow valley in our 4x4. The state of the road alone would be enough to set me on edge, and my nerves are heightened further by the fact that we're now entering what was, until recently, bandit country - and my two children are in the back.
Only a decade ago, I've been told, a local family would regularly rob passers by on the road to Mestia. There are stories of Japanese climbers arriving into the small Georgian mountain town without so much as a shirt on their backs - a situation that was only resolved when the army arrived in helicopters, and fought a pitched gun battle for control of the area. At first glance, this might not seem an obvious place to take the kids on a half-term holiday, but a lot has changed in Georgia over the last ten years.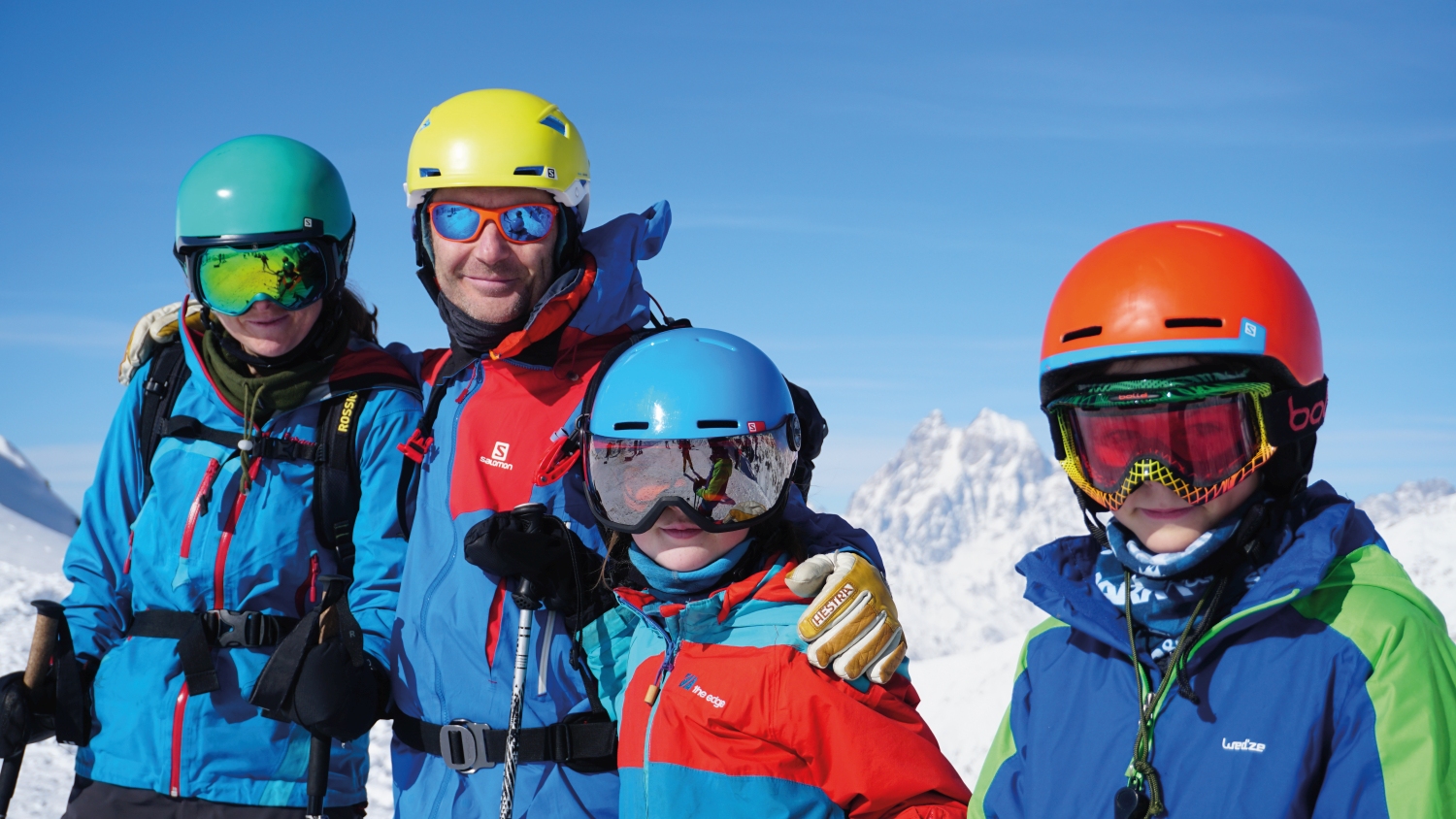 As part of the country's ambitious tourism agenda, the previous Georgian government made a huge investment in the local ski industry. Old, Soviet-era lifts and piste maintenance equipment were renewed and replaced. Experts and consultants were brought in to help train instructors, ski patrol and resort staff to European standards, and a long-term development plan was put in place.
Georgia already had the necessary natural assets in abundance. There are three peaks here that are higher than Mont Blanc, and the Caucasus Range, which runs along the country's northern border is blessed with consistent snowfall, thanks to the proximity of the Black Sea. Add in the ever-improving facilities and you have a country that (despite that viral video of a chairlift accident from two years ago) is experiencing something of a skiing boom. From 2012 to 2018, visits to the country's mountain resorts rose by nearly 500 percent, according to the Georgian Ministry of the Economy.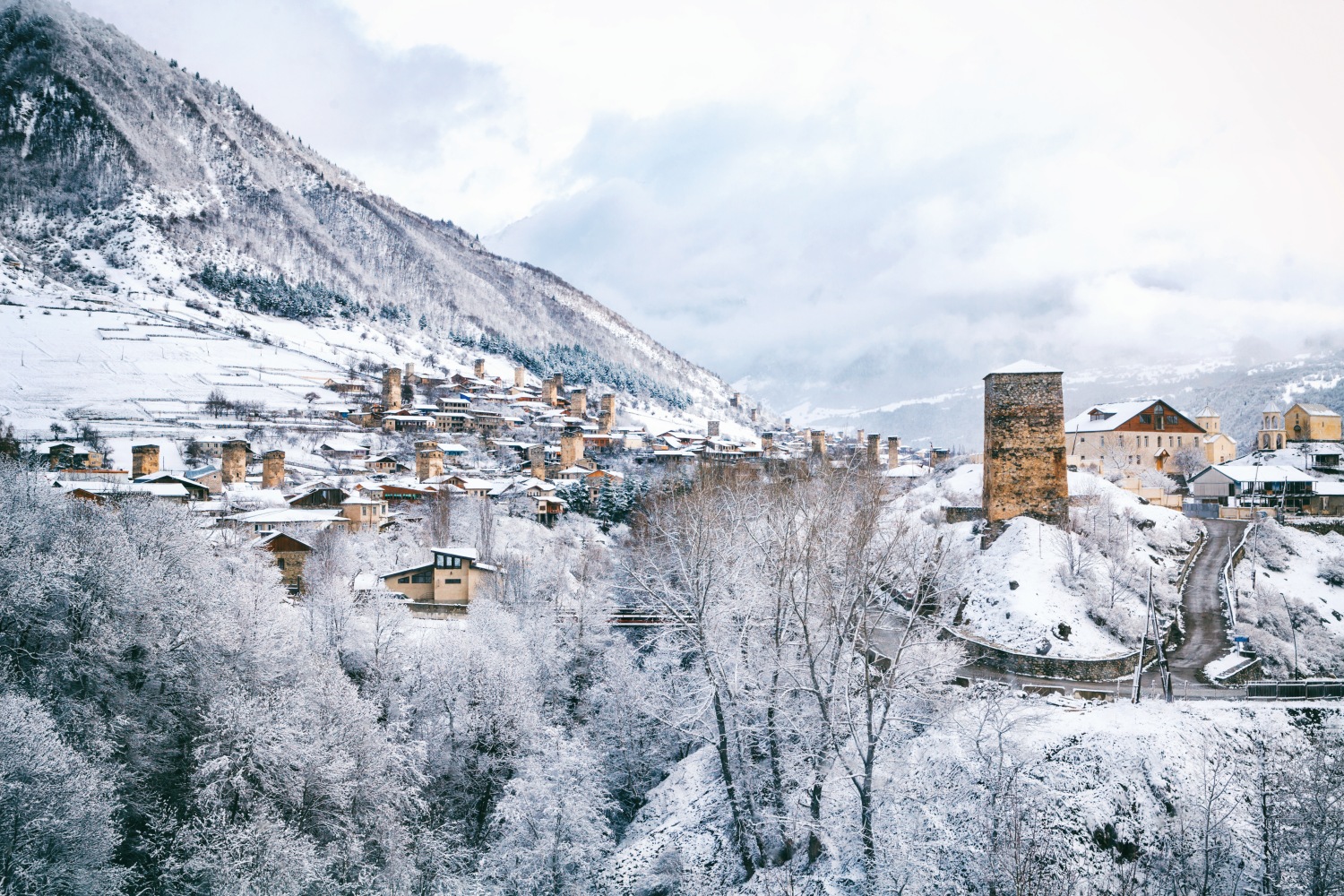 Boy, Georgia
Most of the Europeans who make the trip here in winter are still at the more intrepid, ski-touring end of the scale (and indeed I tried that myself - see the boxout). But my kids, aged nine and 11, are both experienced skiers, and the whole family was up for the adventure. So we thought, why not? We settled on Mestia as the best place to base ourselves for the week, because it offers access to two nearby ski resorts: Hatsvali and Tetnuldi.
Think of it as Georgia's answer to Chamonix - although, in reality, it's more like the Chamonix of days gone by, which lives on only in those black and white photos hanging on restaurant walls. Babushki (grandmothers) carrying buckets of grain greet each other on the streets here, and cows hold sway over the main drag.
But terrain around Mestia is nothing short of spectacular, rivaling anything the French resort has to offer. Jagged peaks tower over thick, mixed forests of deciduous and pine, like the spires of a cathedral. Tumbling glaciers cling to their steep-sided flanks, glinting in the light. Mt. Ushba at 4,710m, is the twin-peaked jewel in the valley's gem-studded crown.
"There are three peaks here that are higher than Mont Blanc"
Mestia's buildings are a mix of fortified medieval towers and Soviet-era shops cobbled together from square concrete blocks, with the odd new-build alpine-style hotel thrown in. It's such a mixed bag that you never really know what you'll find when you open a door. Often an uninviting exterior will open onto a cosy bar with log burning stove, great food, and locals singing their hearts out.
Thankfully, our guest house - rustic, but comfortable - gets it spot on. The ski hire shop we head to next door is a bit more hit and miss. Choices, it seems, are limited, and my son isn't too happy with the pink and white girl's skis that are the only ones in his size. But at least it's not expensive - just £6 a day for the kids' ski hire.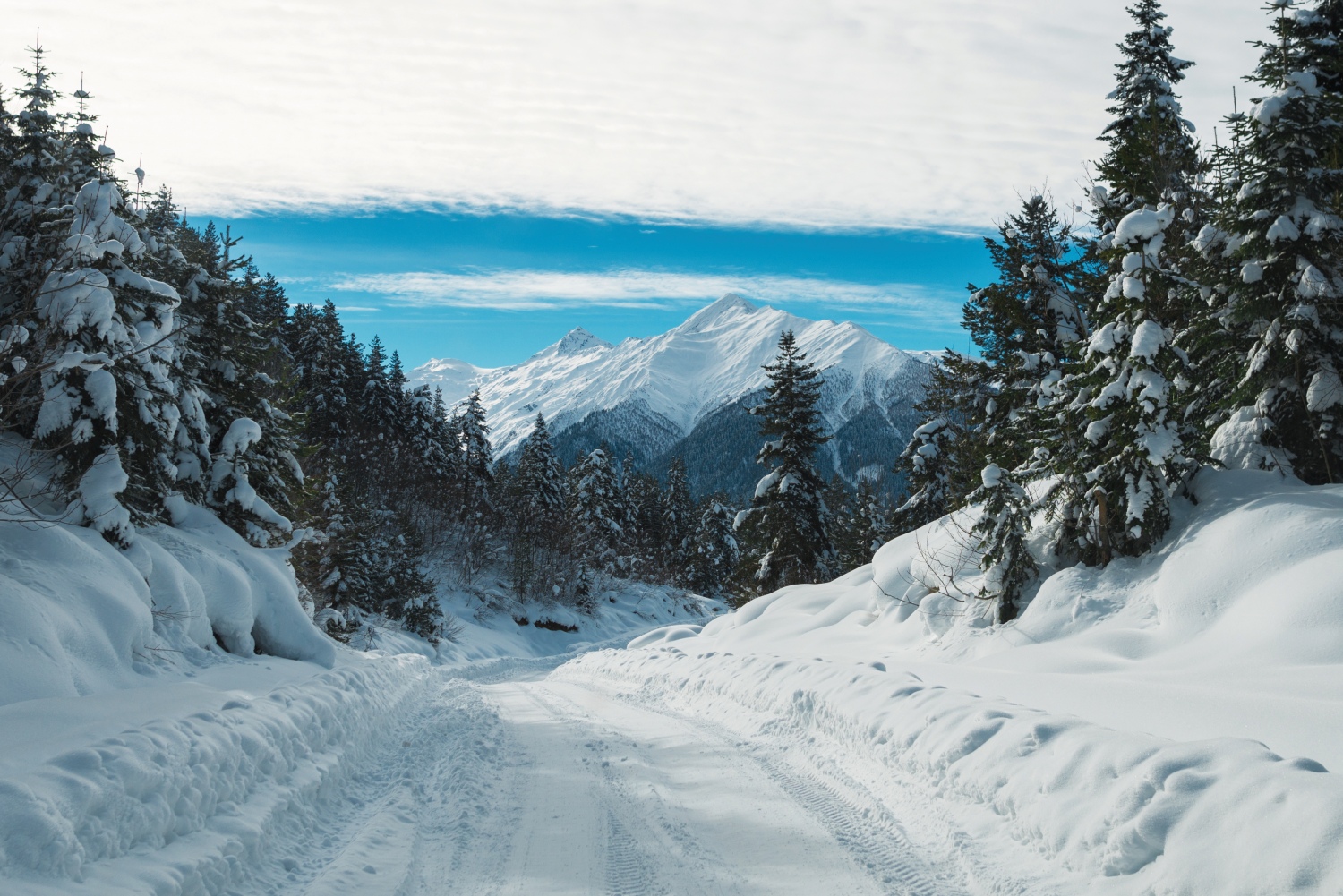 This is a trend that continues as we head up the hill. Both Hatsvali and Tetnuldi are operated by the government, and the same, ridiculously cheap, lift pass works at both resorts. A six-day adult pass comes in at under £60, while a pass for kids from 6 to 16 is only £30 - or roughly the same as two hours at an indoor slope in the UK. Needless to say, in six days here you get a few more kilometres under your belt than you do in an evening at Milton Keynes. The queues are shorter too.
Despite the fact that we visited in February half-term, when even the smallest resorts in the Alps would be crawling with crowds, we jump straight on the lift at Hatsvali. The resort only has two chairlifts, and two drags (although we never saw them open) and the bottom lift really just provides access from town, taking you up over the forest to the main mid-station four-person chair.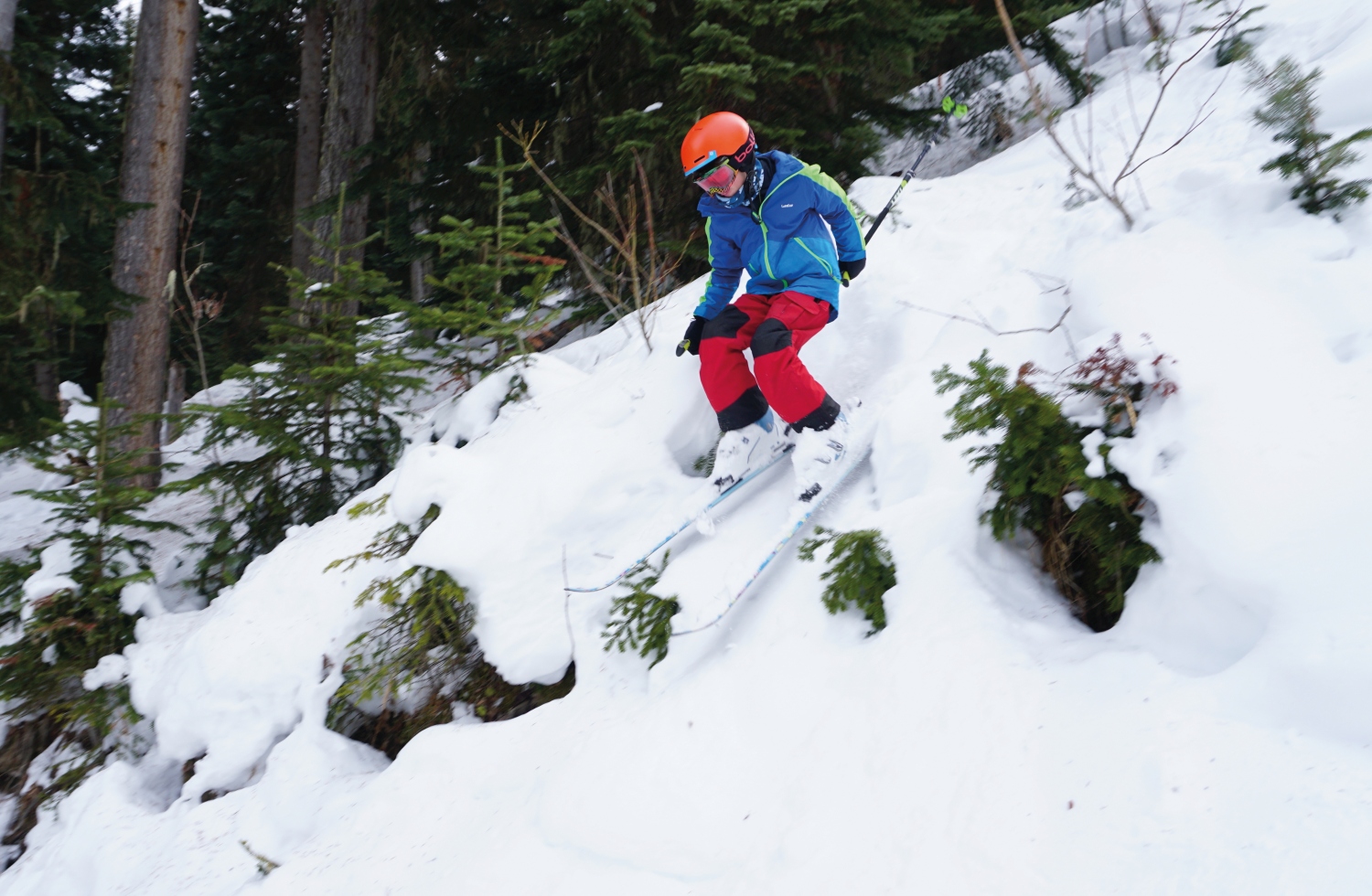 From the top of the Mt. Zuruldi chair, at 2,348m, we have the choice of entering the mountain café, or hitting the slopes. The café is my preferred option: a smattering of locals are sitting on the sun deck, drinking Italian coffee and listening to some laid-back jazz. But I am outvoted. So instead of eating the tempting-looking cake, we set off down a perfectly-groomed red piste, which we have all to ourselves. Hearing the family whoop with joy at their first turns of the season, I feel slightly better about not getting my way.
Hatsvali might have only the one really skiable lift, but that one lift opens up a lot of terrain. As well as the long red, there are a couple of steep blacks, some forest tracks, a beginner's zone and, for those with the will and the powder skills, plenty of forest to get lost in.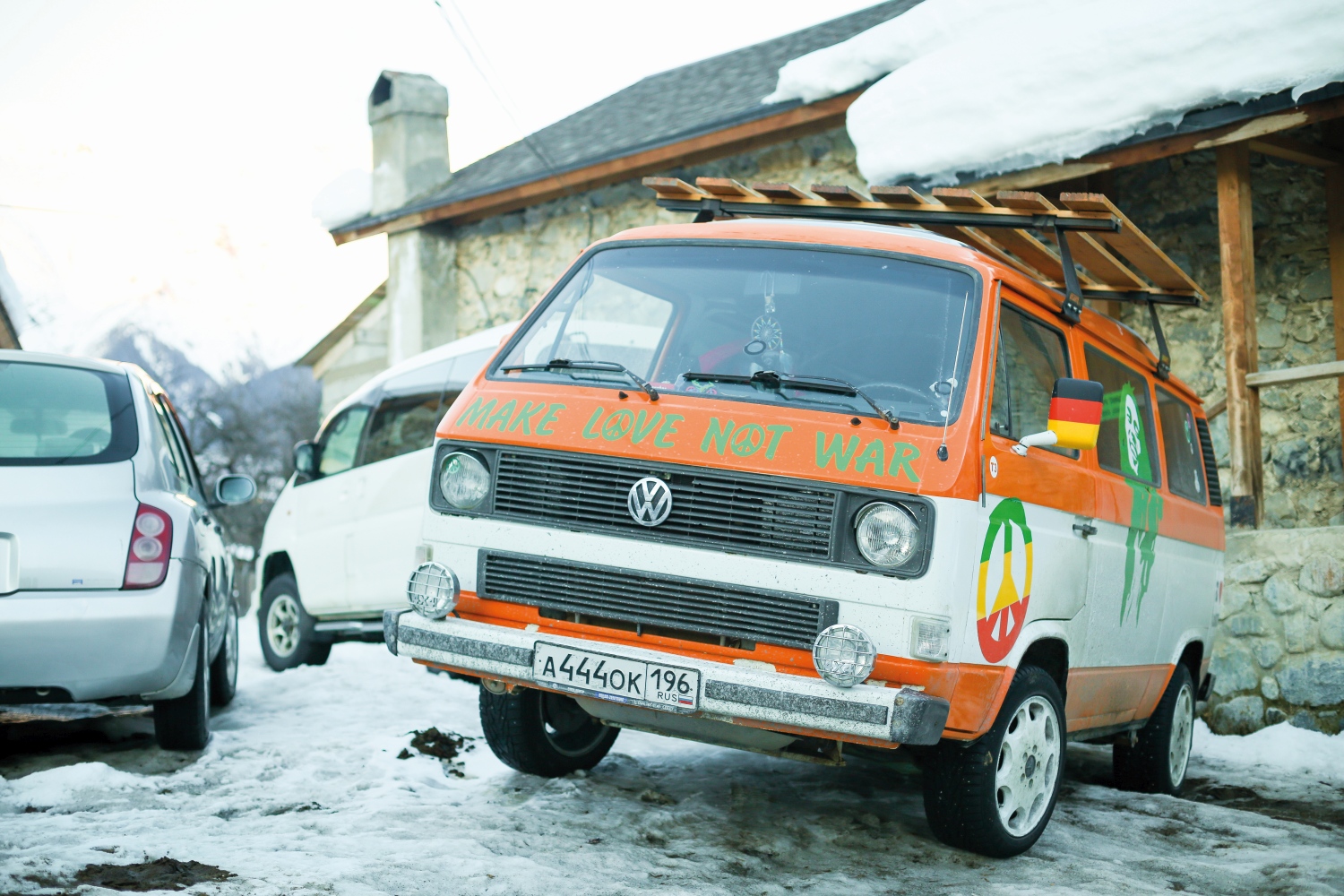 The last resort
Tetnuldi, the second mountain near Mestia, where we head after our initial day's exploring, is a different proposition altogether. Opened in 2016, it boasts four brand new, super-fast chairlifts whisking you from an already high base station at 2,265m all the way up to 3,040m. As in Hatsvali, the pistes are in perfect condition and, once the few ski touring groups we encountered on the way up disappear over the horizon - and the Russian holidaymakers stop for their first beer at 11AM - we have them entirely to ourselves.
My family love it, with my daughter reminding me of just how busy our last February half-term trip had been. "I like the way the lifts here are just for us Dad," she says, "and that no one ever stands on the backs of my skis." For me, the real joy is being able to rip the pistes as fast as I like, secure in the knowledge that I don't have to constantly check over my shoulder that the kids are safe from out-of-control skiers.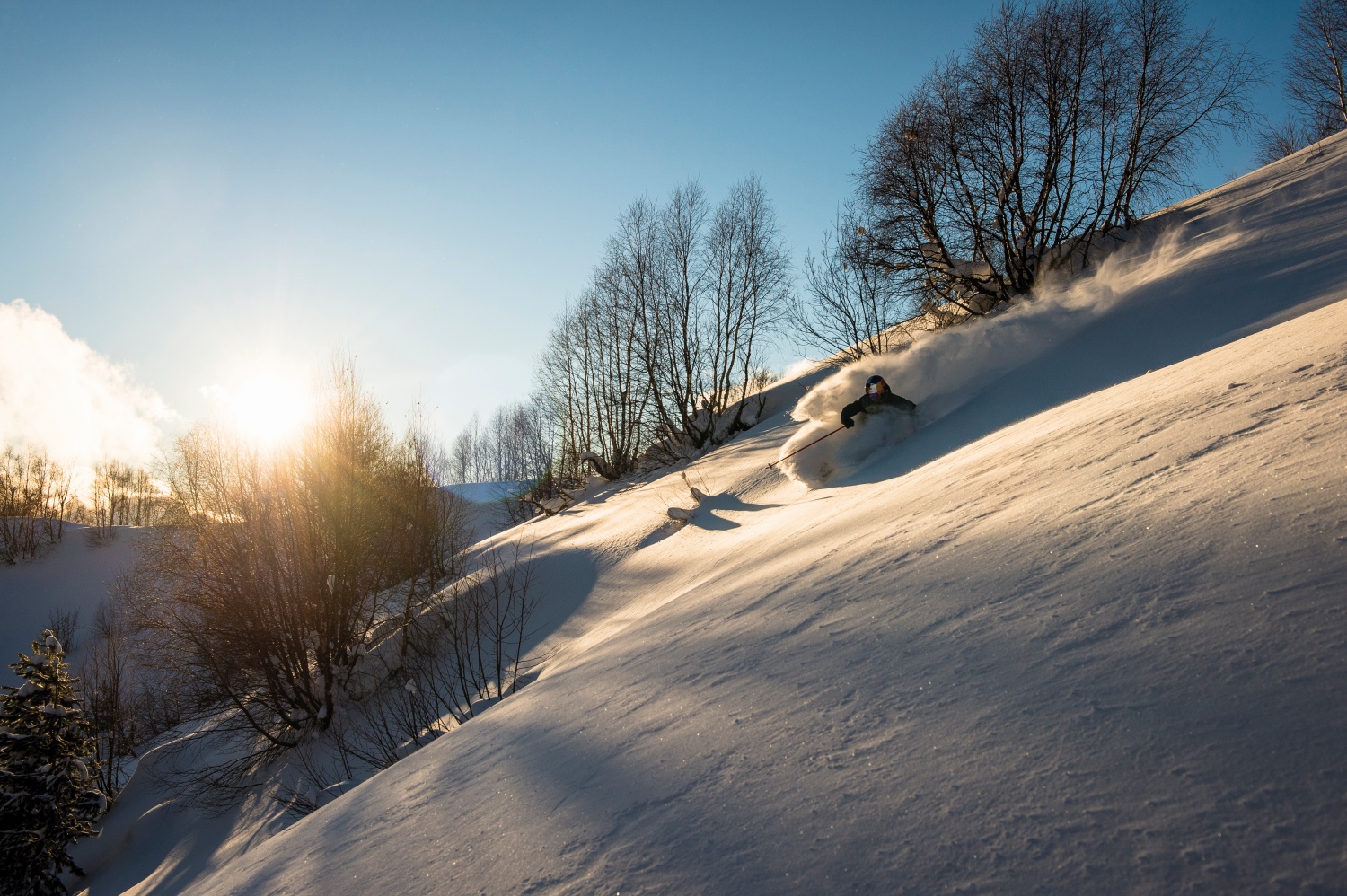 Above image credit: Redbull Content Pool
We find powder too. Having ridden these slopes with a guide just a few days prior, and taught the kids how to use their avalanche kit on previous trips, I feel comfortable leading them off-piste. Again, the lack of crowds is a huge advantage - there are still pockets of fluffy stuff a week after the last big snowfall. We use the bushes to slalom through, and play in small gullies, skiing them like natural half-pipes until eventually, despite the loud objections of the kids, dad has to admit that he's tired and needs to stop for lunch.
It's delicious, and once again, my wallet breathes a sigh of relief when the bill is delivered: The equivalent of £20 gets four of us enough kebabs and khachapuri (Georgian cheese bread, often served with an egg) to more than fill us up. It wouldn't buy much more than a plate of chips, a single can of Orangina in Val d'Isere. Back down in town, the dinners are similarly great, and similarly great value. Many of the restaurants feature traditional live music as entertainment too - all-male bands singing songs of battles won and lovers lost.
There's no doubt that Mestia is still an unusual destination. How long that will last, however, is another question. Once the investment kicks in, more international tourists will surely follow. As we drive out of town I find myself glad that we decided to visit with the family now - before it changes too much. Then the 4x4 clatters into the nine-millionth pothole of the trip, and I find myself wondering if perhaps a little development work on the road might not hurt.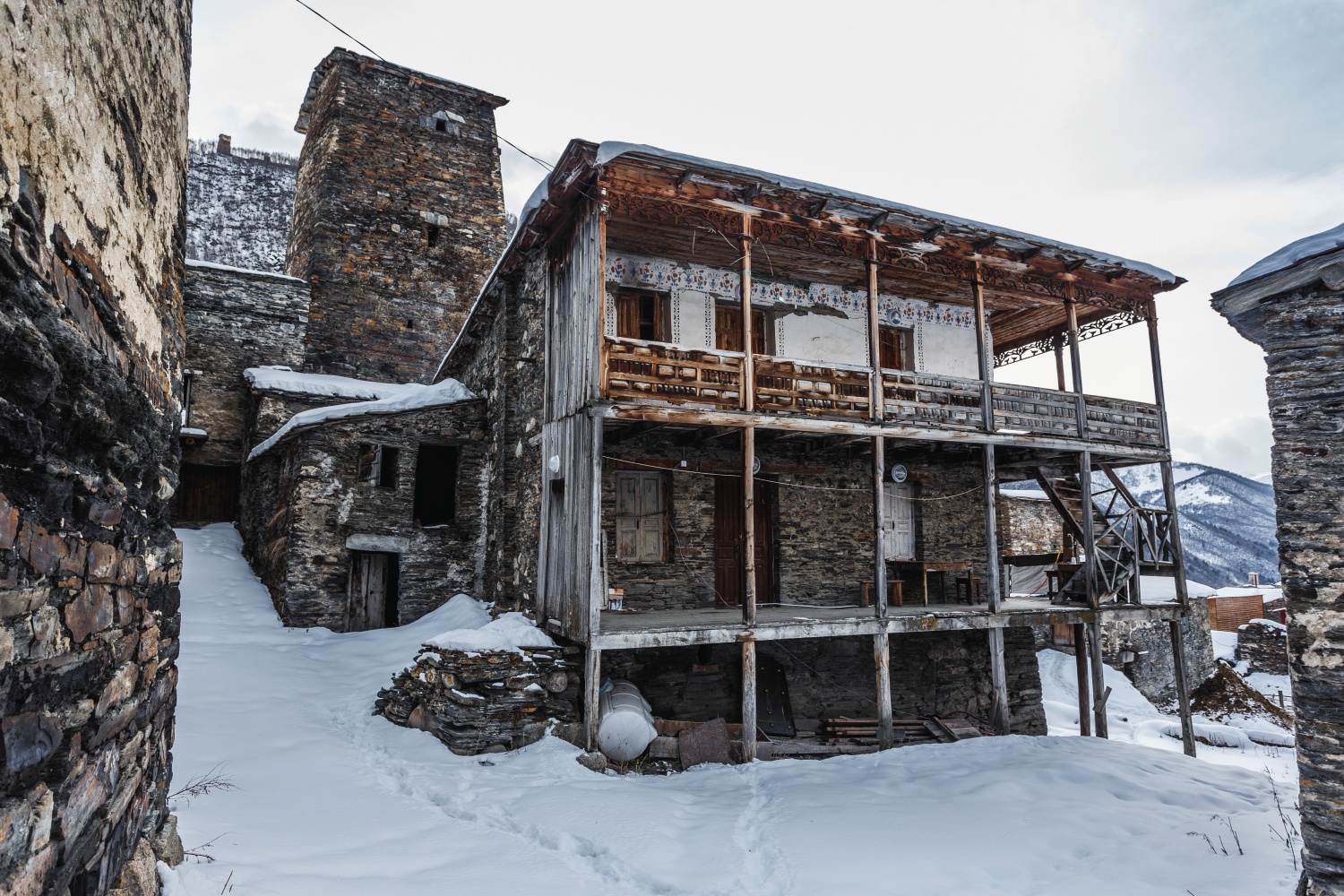 Go Further Off the Beaten Track
Mestia makes a perfect starting point for a ski-touring trip too. Before my family arrived, I spent ten days exploring the region with Ilia Beruleva, an IFMGA-accredited guide who trained in Chamonix. As well as the multiple, lengthy, routes from the top of Tetnuldi down to the valley floor (and a waiting taxi), we spent a few days touring around the UNESCO World Heritage Site of Ushguli, one of the highest continuously-inhabited settlements in Europe. We also headed into the zone around Mt Ushba itself, from the village of Mazeri.
While we were exhausted every day from the effort of earning our turns, we'd barely scratched the surface of what the surrounding wilderness has to offer.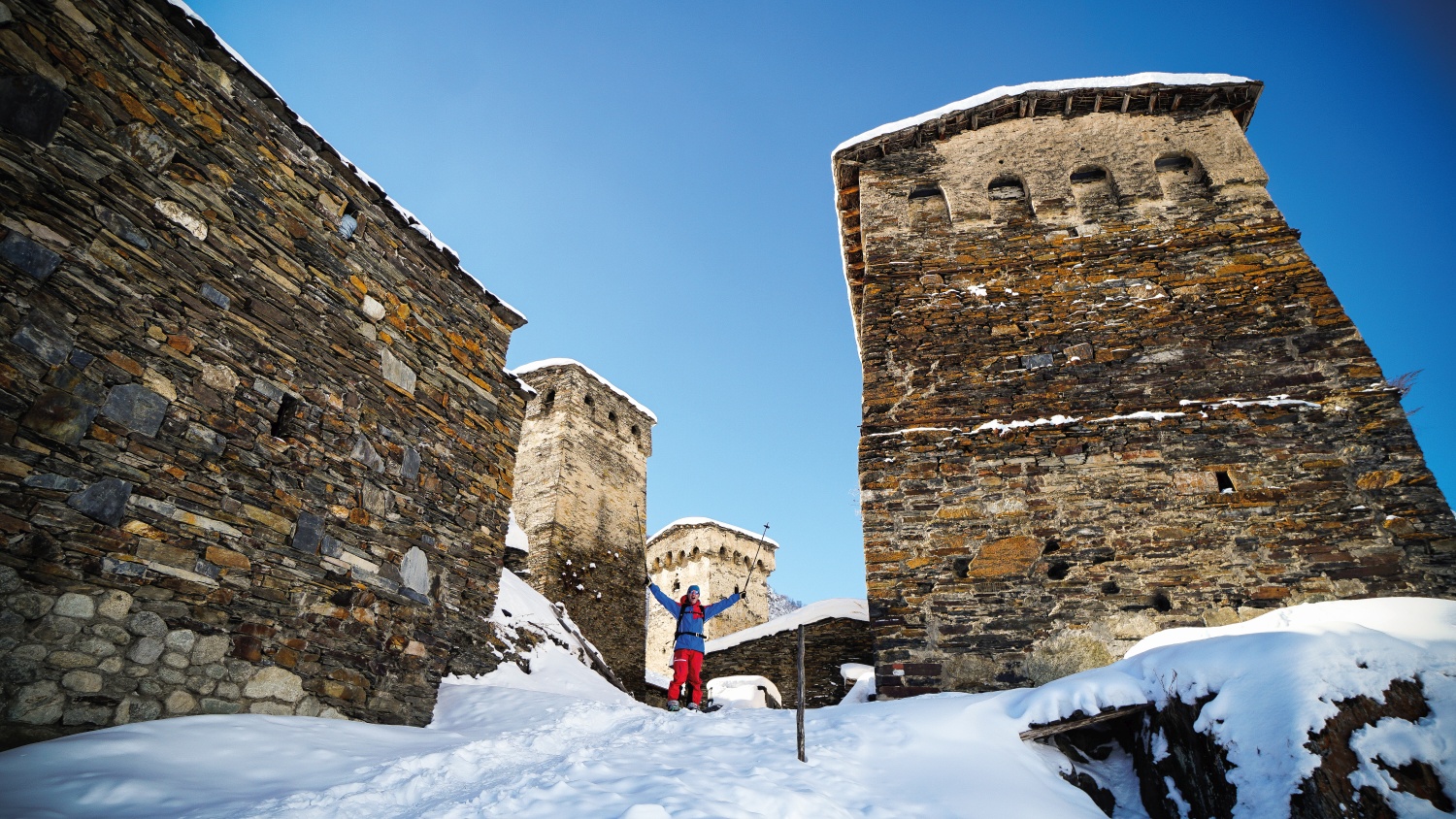 Snowhow
Getting there
Flights from London Luton to Kutaisi Airport start at £200 return, plus £28 each-way for skis or snowboard bags.
Where to stay
Pete and his family stayed in the Guesthouse Edelweiss Mestia, which provided comfortable and convenient accomodation.
Guiding information
A guide or private ski lesson from the Georgia Guide Office costs around £180 a day, plus around £20 for transportation if you don't have a car.