There is no need to choose between a holiday filled with winter sports or a romantic weekend away. Come and explore six resorts in the Alps where you can enjoy private time as a couple.
The resorts of Alpe d'Huez, Les 2 Alpes, Vaujany, Chamrousse, Les 7 Laux, and Villard de Lans-Corrençon-Corrençon in Isère, located in the heart of the French Alps, will open their arms to give you the skiing holiday of your dreams with cosy accommodation, candlelit dinners, moments of relaxation and out-of-the-box activities.
Thanks to regular flights to Grenoble Alpes Isère Airport, even during the week, you can enjoy these charming resorts for a week or a long weekend. Plus, transfers are quick and regular, taking less than two hours by shuttle bus, chauffeur-driven car, taxi or hire car.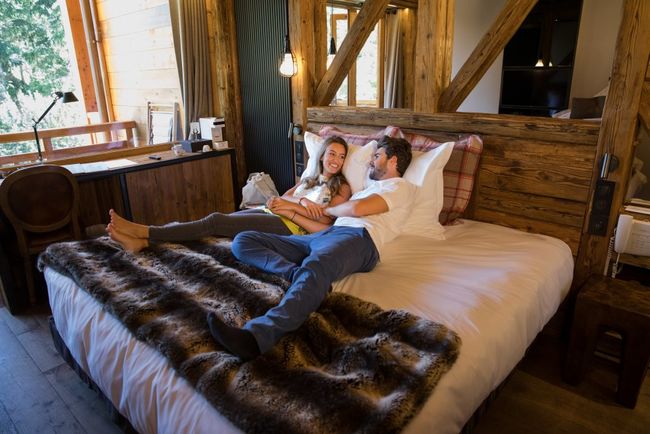 Sleeping and eating
Depending on which fancy takes you, you can stay in luxury hotels, such as the Hôtel des Grandes Rousses in Alpe d'Huez, the Chalet Mounier in Les 2 Alpes or the Hôtel du Golf in Corrençon; or in prestigious residences, like Les Granges in Les 7 Laux or La Perle de l'Oisans in Vaujany; or in the authentic and cosy guestrooms located in the heart of the resort or a bit further away in the surrounding villages and hamlets.
The most adventurous couples can even spend a night in the Igloo village in Chamrousse - a wonderful romantic surprise to offer a loved one.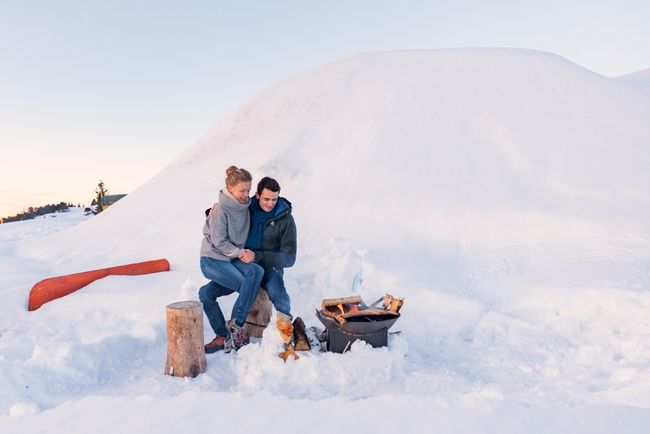 The big hotels all have superb restaurants, such as L'Espérance in Alpe d'Huez, Le P'tit Polyte in Les 2 Alpes, and Le Palégrié in Corrençon to name just a few. However, these resorts also have excellent smaller eateries for enjoying a romantic dinner, like Le Chalet in Chamrousse or Les Palatières in Les 7 Laux.
If you want to pull out all the stops, book an impressive panoramic dinner in the Enversin d'Oz cable car next to Vaujany. Get on board, settle in, and enjoy a delicious fondue whilst taking in the view.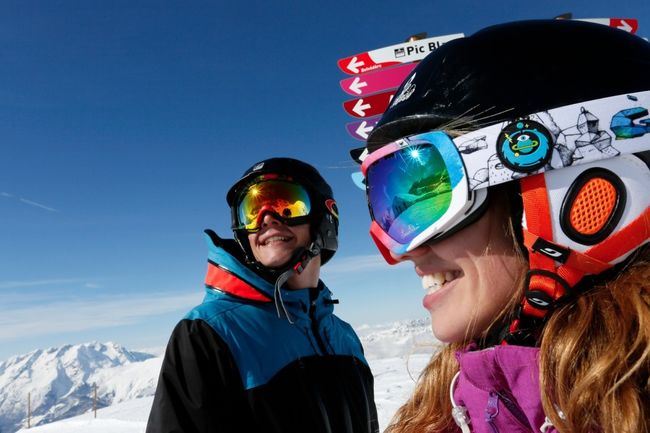 Take your love to new heights!
There's nothing like getting up on the mountains to fully appreciate the wonders of nature in this region of the French Alps.
Les 2 Alpes, Alpe d'Huez and Vaujany resorts have extensive high-altitude ski areas, with slopes to suit all abilities, providing stunning panoramic viewpoints over the surrounding peaks and valleys.
Les 7 Laux, Chamrousse, and Villard de Lans-Corrençon resorts have a more intimate feel that will delight couples looking for peace and quiet and the chance to get away from the crowds.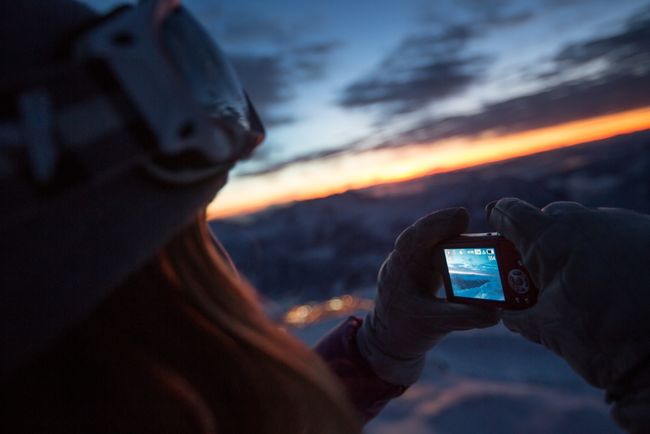 For unforgettable memories, try night-time or twilight skiing, take a paragliding or hot air balloon flight, go for a ride in a dog sled or a horse-drawn sleigh, and take a trip in a tracked vehicle and explore the ski area, as well as many other activities that will blow you away.
Unmissable experiences include a visit to the Belvédère des Écrins, a bridge above the drop in Les 2 Alpes, and the Sarenne Sunset in Alpe d'Huez where you will watch the sun go down from Pic Blanc, and enjoy a drink in a shelter before skiing down the legendary Sarenne piste.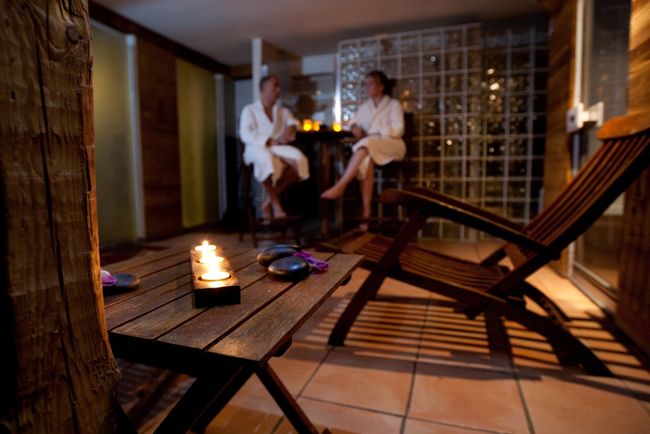 And to soothe tired limbs from days spent in the fresh mountain air, couples can take advantage of the many relaxation packages on offer in the spas and wellness spots at these six fantastic resorts.
Getting there
The small-scale International Airport of Grenoble is in the perfect location to access the Isère resorts in the Alps. There are a large number of direct shuttle services available from the terminal, to take you to all the main ski resorts. You can fly into Grenoble any day of the week from London, Edinburgh, Glasgow, Birmingham, Bristol, Leeds, Liverpool, Manchester, Dublin and Guernsey with airlines EasyJet, Jet2, British Airways, Ryanair, Wizz Air, Transavia and Norwegian.