There are plenty of variations in glove design out there, from standard gloves and mitts to three fingered hybrid designs, all offering different levels of warmth and dexterity. If you feel the cold or are dealing with more exposed conditions (such as higher altitude), you'll want to prioritise warmth, while lower level piste-bashing and touring will probably call for a more breathable, lightweight glove design.  Some resorts are higher than others, and some touring terrain is too, so they'll need different weights of glove to provide varying levels of warmth. 
Of course, there are cost implications to bear in mind here, so don't over-spec if you don't need to - especially if you run warm. Although the best ski gloves will last for many years, the insulation will compress over time (especially when it gets damp) and gradually offer less warmth, so upgrading can become a regular - and enjoyable - process. 
Best ski gloves
The North Face Montana Luxe Fl Men's Ski Gloves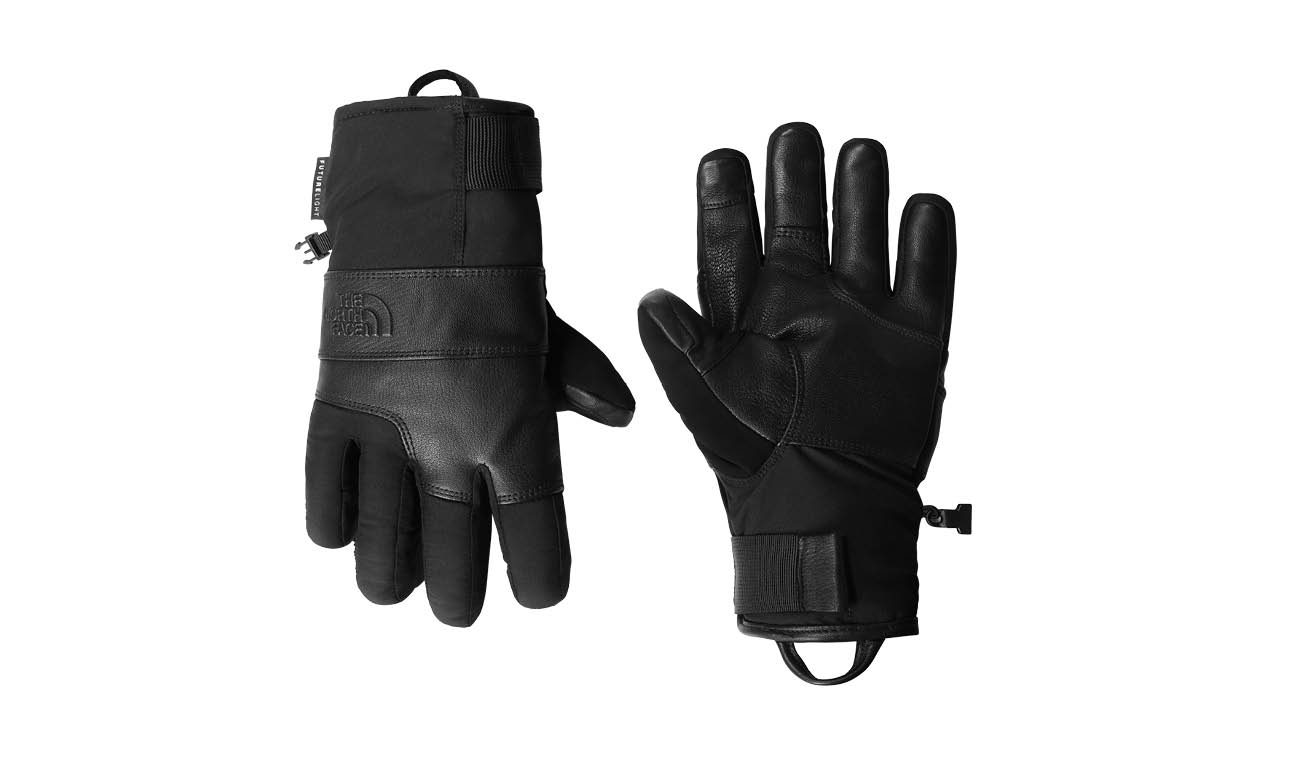 Best all-rounder
If there was an all-rounder award, the Montana Luxe gloves would probably swing it. They're immediately and obviously burly and built to last, strong on insulation, but still tactile enough to manage most hill-based operations without fumbling. 
TNF's flagship Futurelight waterproof membrane stars here, offering breathable weatherproofing without fuss, and both palm and back of the hand are protected by durable goat leather. A key extra here is the 'etip', which simply means you can operate a touchscreen while wearing them, which is a considerable plus in chilly temperatures. 
There's also a veritable kitchen sink of strong eco points to the Montana Luxe too, from the recycled polyester shell and Heatseeker Eco insulation (70% post-consumer recycled), to the non-PFC DWR finish, boxes are ticked with aplomb. A final gesture is the wrist leash and generous thumb loop for ease of use and difficulty of loss. The only negative is the price, which is definitely in the upper-midrange at £90. However, for a top-quality set of gloves that look and act the part, it's a small price to pay. 
Buy North Face Montana Luxe Gloves: £89.99 at Ellis Brigham <<Best Deal>>
Buy North Face Montana Luxe Gloves: £98 at Amazon
Dakine Phoenix Ski Gloves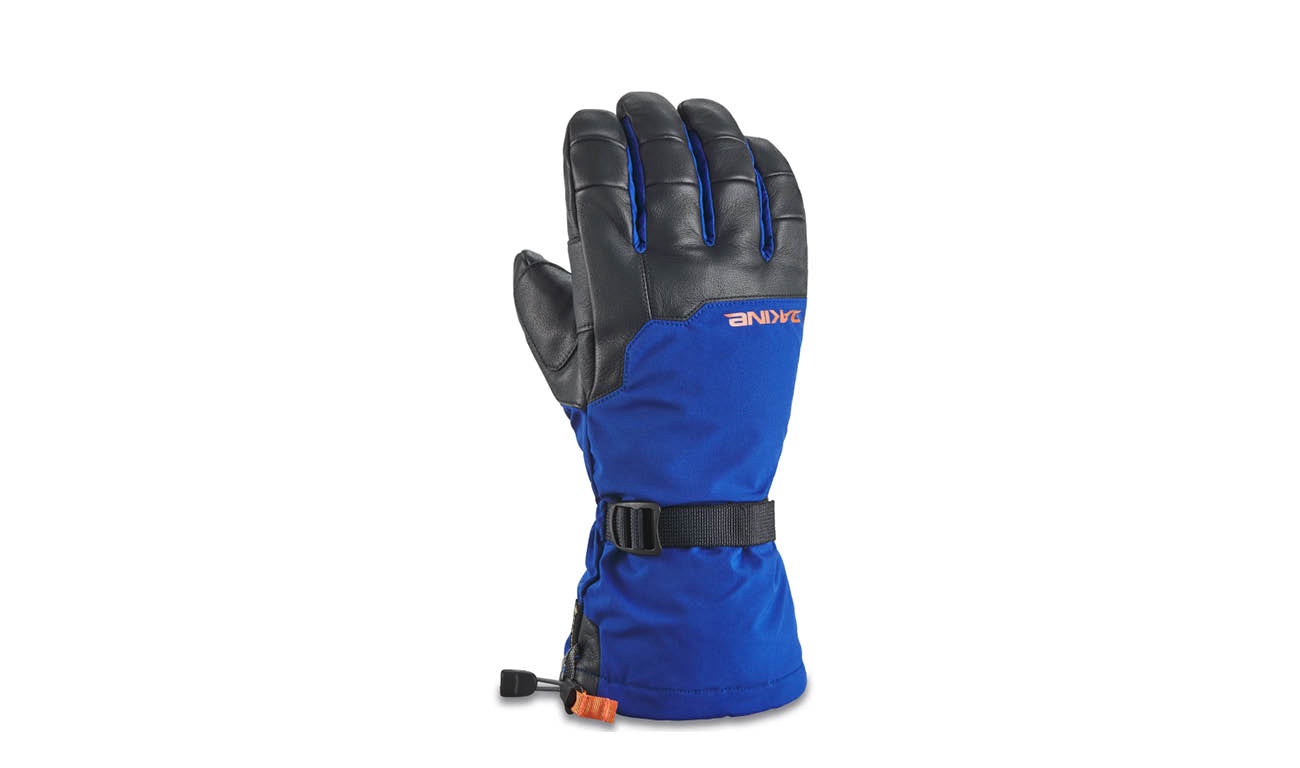 Best ski gloves for premium skiers/tourers
Dakine has never been a cheap brand, but the quality is usually excellent, which results in very long life items indeed. These Phoenix gloves live up to that precisely, and are flexible in every sense too. A removable liner allows you to tune the warmth to suit the season or altitude, while the robust build will shrug off weather and cold stuff in all its myriad forms. A waterproof Gore Active insert delivers waterproof but breathable soundproofing, while the goat leather palm and back of hand will take a beating without a blink. 
In particular, the long gauntlet cut screams 'warmth', as do the easily-adjustable drawcords to really trap the heat and the wrist strap for a secure fit in the most dynamic of situations. 
Buy Dakine Team Pheonix Glove: from £115 at Amazon
Decathlon Wedze Adult Downhill Skiing Mittens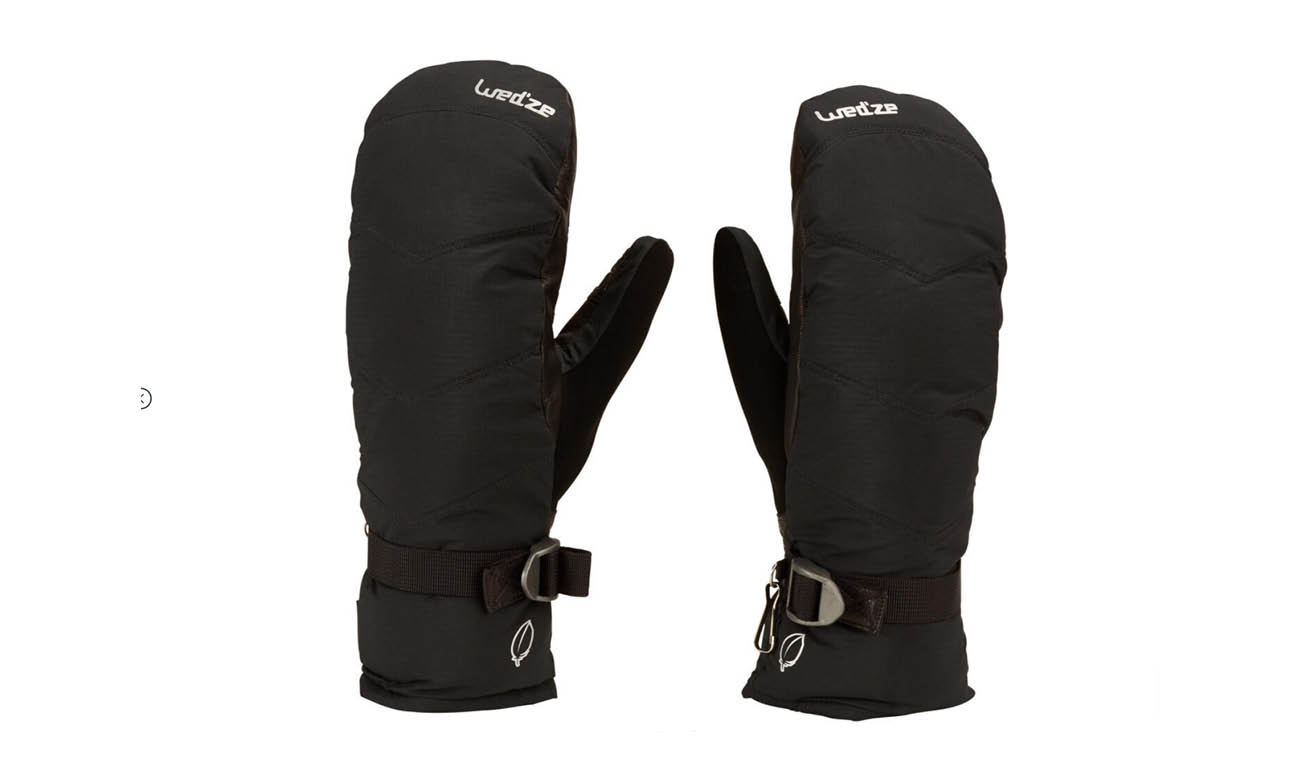 Best ski gloves on a budget 
Decathlon has some very good outdoor gear at very reasonable prices, and ski gear is no exception - the spec of these Downhill Mittens in particular will take a lot of effort to beat. Insulation is provided via a down filling - mixed 85% duck down and 15% feathers as is often the case in Decathlon - and a thin polymer film creates a waterproof membrane. 
The good news continues on the palm, with a goat leather layer, textured on the fingertips for extra grip. A retainer drawstring will ensure you don't drop them off the lift, and a wrist strap and generous pull-on loop gives easy-donning and security once they're in place. Frankly, an impressive spec for the £35 price tag. The only downside here is the obvious tradeoff between warmth and dexterity, and these down mittens are at one end of that deal - warm, but not very good for handling small items like a ski-pass or a phone. 
Buy Decathlon Wedze Downhill Skiing Mittens: £34.99 at Decathlon
Hestra Fall Line 3 Finger Ski Gloves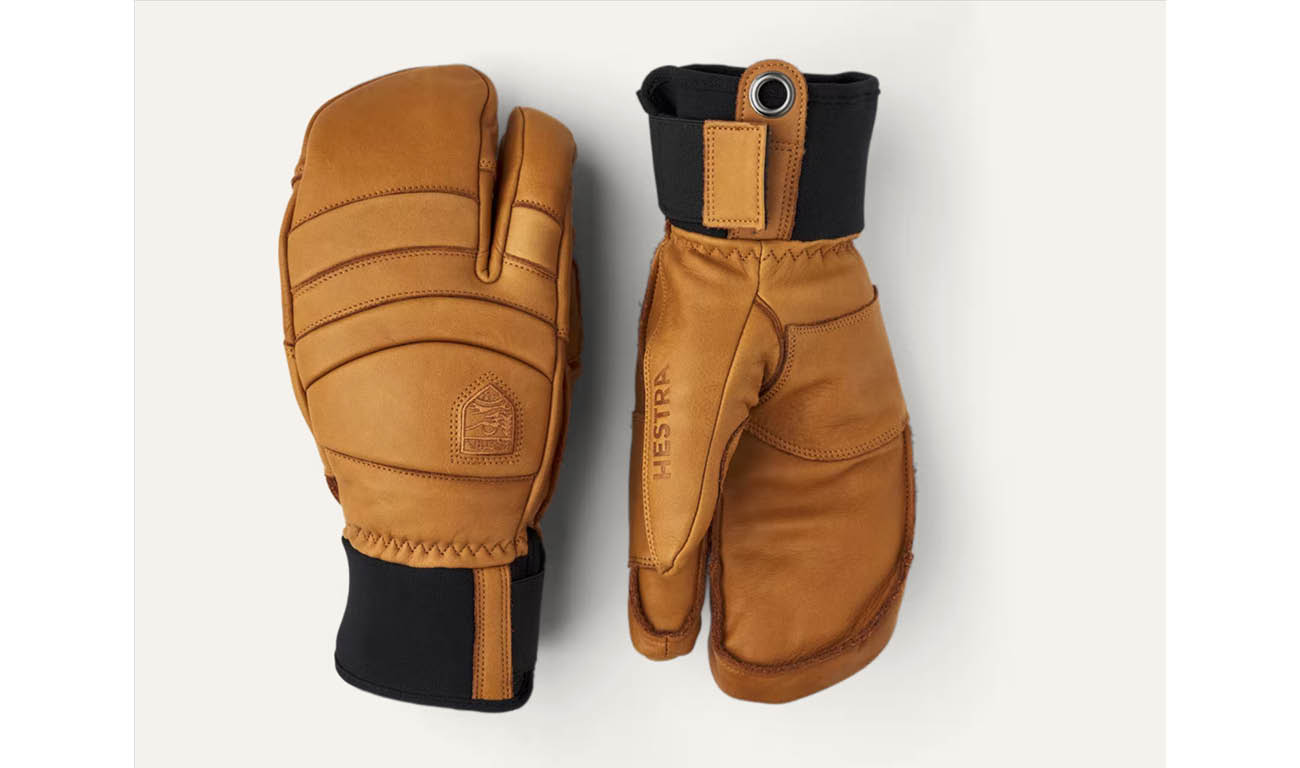 Best for snowboarders/women
We're not saying that women necessarily feel cold more than male skiers, although many might agree if we did, but not only is the Fall Line 3 Finger a superbly warm glove/mitt hybrid, but it's also available in women-specific fit. 
If you decide that the three-finger might be the thing for you, then the Hestra fall line 3 finger is one of the best around. Forged from cowhide with outseams that improve grip and comfort, and with a really practical broad neoprene cuff that fits neatly into a shell jacket, the build quality and attention to detail is second to none.
The broad concept here is that the grouping of the three fingers together in a mitt keeps them warm, while the index and thumb finger are free to be as dexterous as you might need to be. There is some truth to this, although it's equally easy to flip it around, and complain that dexterity vs gloves is compromised, and you get a cold index finger - ultimately, the choice is yours. 
Buy Hestra Fall Line Mitten: £129.99 at Ellis Brigham
Reusch Mens Kondor R-TEX XT Ski Gloves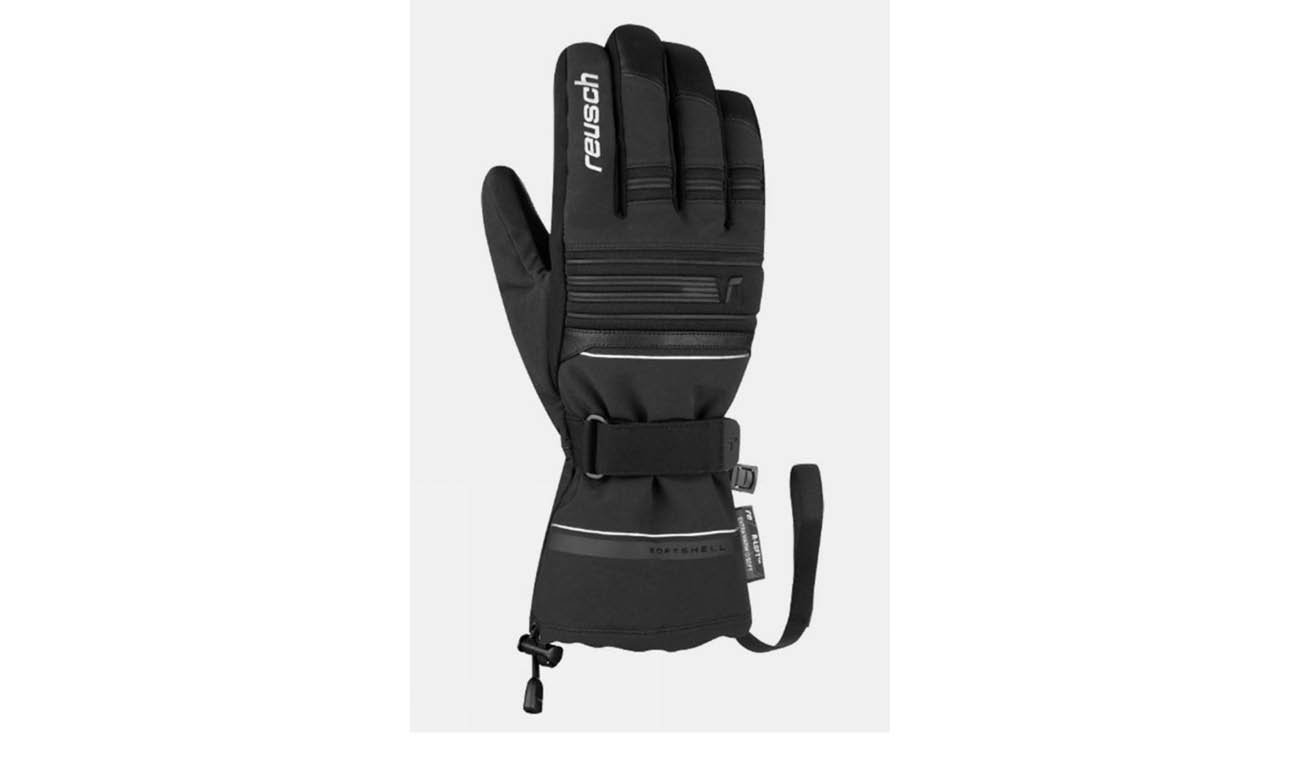 Best for midrange comfort
Reusch know a few things about gloves, and the midrange Kondor R-TEX XT's are a study in practical function. Arguably unremarkable styling maybe, but they're waterproof, windproof and breathable thanks to the proprietary membrane, with a softshell outer that majors in comfort and dexterity if not durability. The long cuff keeps the wrist area warm, aided in keeping snow out of the glove by the elasticated closure, and R-LOFT insulation amps up the warmth on offer overall. Meanwhile the wristband adjuster increases security and helps a snug fit, and the elasticated storm leash prevents you dropping them off the button lift. Overall, a solid choice for resort use, or where budget is a key factor. 
Buy Reusch Kondor Ski Gloves: £80.00 at Ellis Brigham
Buy Reusch Kondor Ski Gloves: £80.00 at Snow & Rock
Reusch Nuria RTX Mittens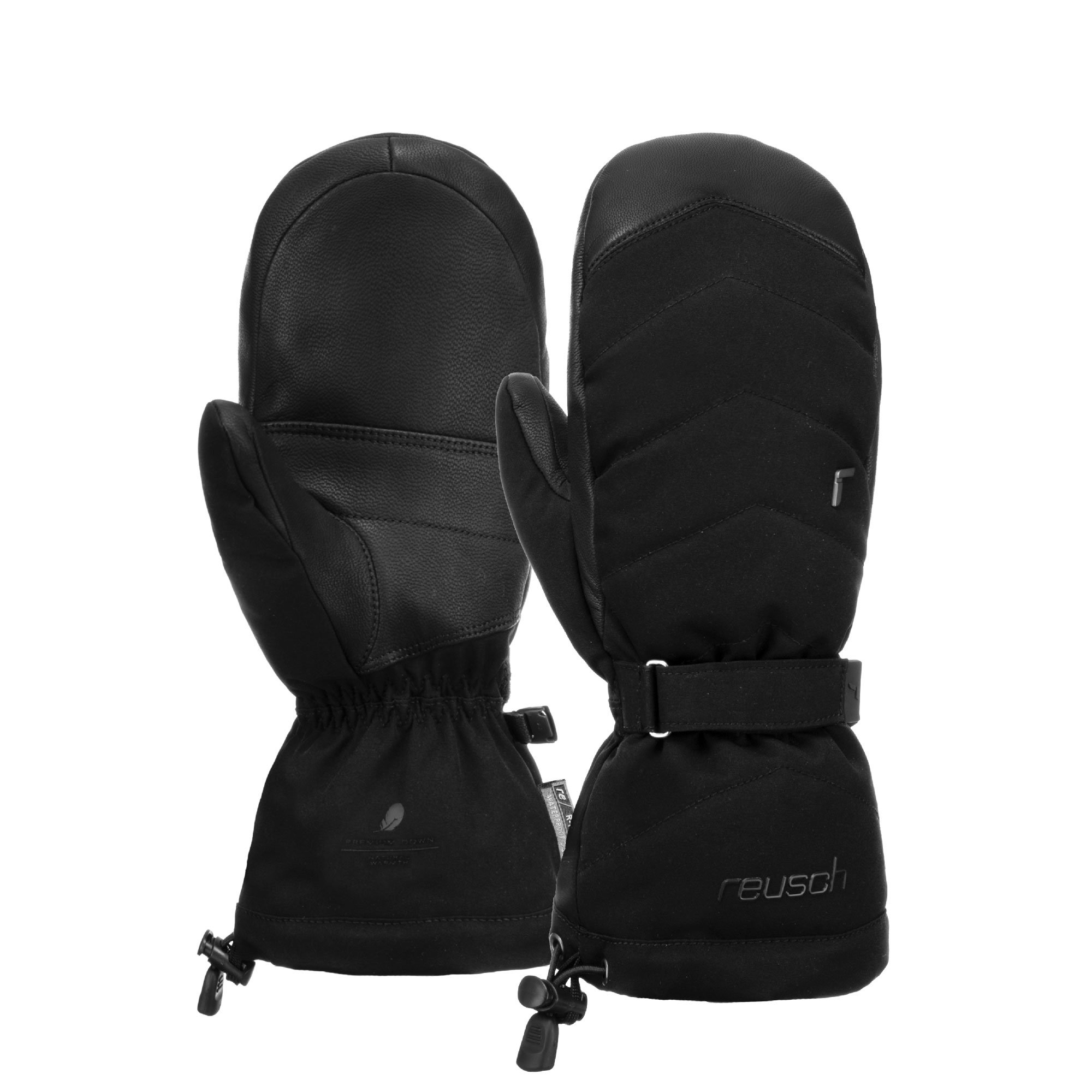 Best for those with cold hands
The combination of wind, altitude and snow will make the hardiest fingers feel somewhat nippy, a fact that the Reusch Nuria takes on board and stops in its tracks. Mittens offer the warmest handwear configuration available, and Reusch have amped this up with a premium down fill as well as the addition of a Gore-Tex membrane for wind-proofing, wet-resistance but without compromising breathability. 
Elsewhere there's a top-quality goat leather palm, wrist closure and cuff adjuster to keep powder firmly away from your skin. A touch of luxury even in the coldest climes.
Buy Reusch Nuria RTX Mittens: £99.99 at Ellis Brigham
The Carving Club Mitt Tiger Orange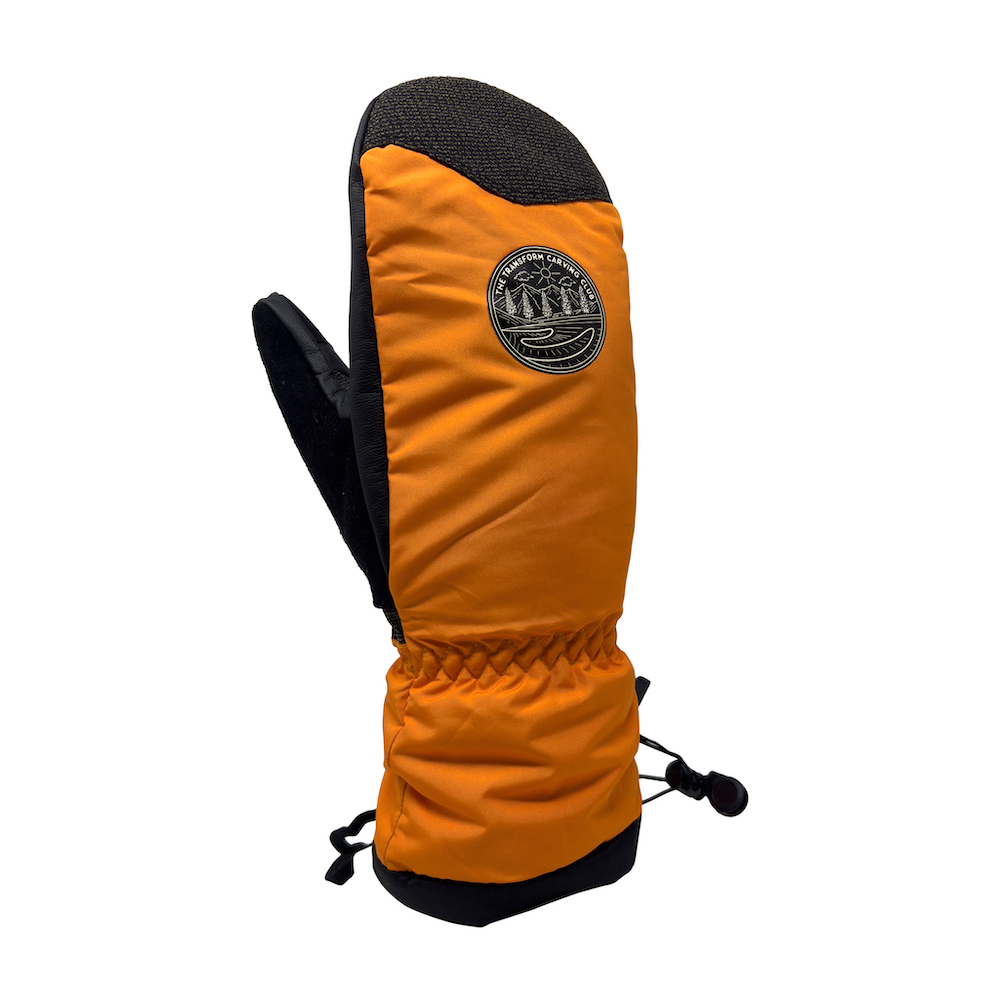 Best for carving kings (and queens)
The colour scheme might be understated (there are less shouty Tan and blue options available too), but the Carving Club Mitt is justly popular among corduroy lovers for the host of handy features. The most obvious being the Kevlar palm, offering abrasion resistance and durability all in one relatively lightweight layer - which also looks cool. 
Under the hood, there's a filling of Primaloft Gold Insulation - artificial down that'll keep you warm even when damp - and a Hipora 10k waterproof insert to handle wetness in all its forms. A wrist leash ensures that the mitts stay with you throughout the day, and a touchscreen compatible thumb lets you grab the odd selfie in between runs. 
Buy The Carving Club Mitt Tiger Orange: £80.00 at Transformgloves.com
Rab Khroma Freeride Gore-Tex Glove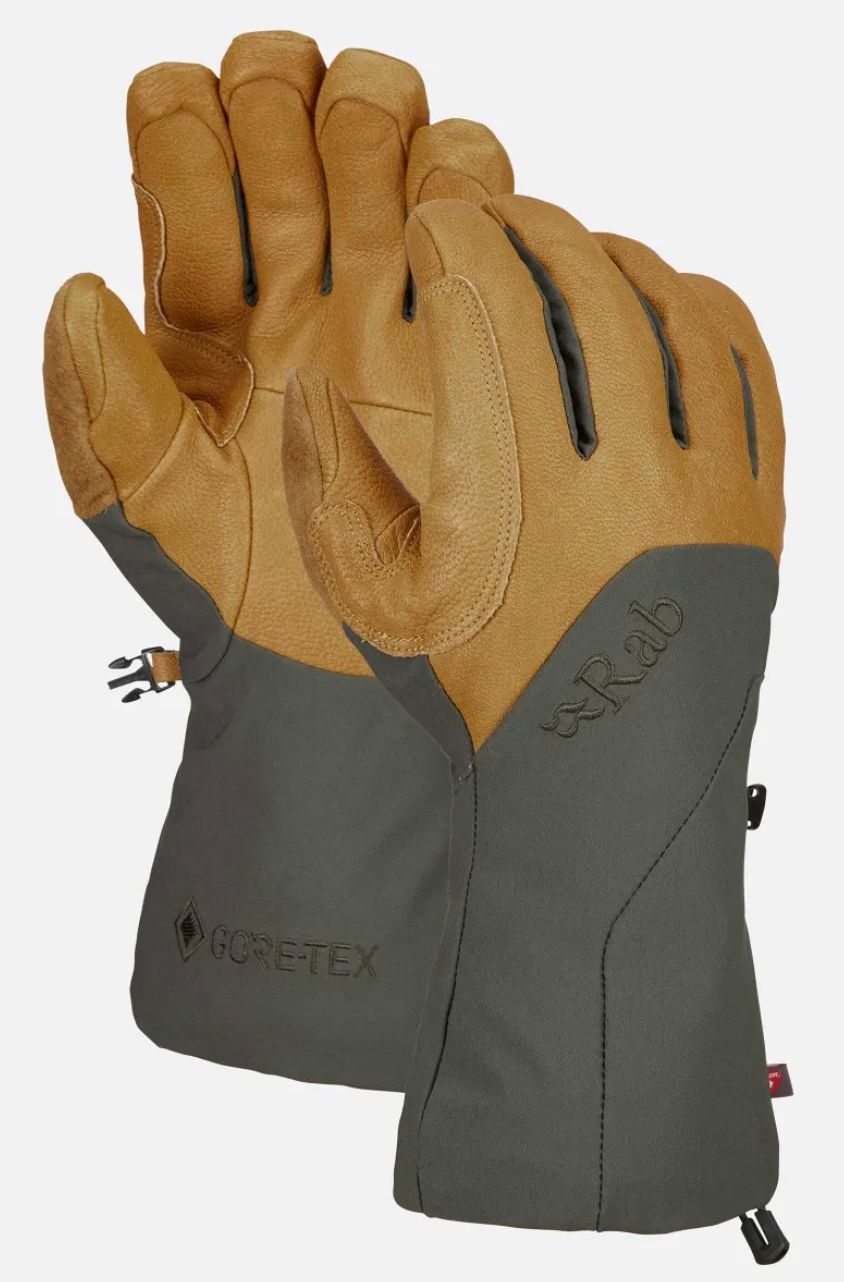 Best for dedicated tourers
When you're venturing off-piste you'll want a decent glove, and these are them. Hidden within the sleek and shapely design are all the tools you'll need for the backcountry snow. The engineered pre-curved fit and deep gauntlet cuff inspire confidence, as does the wrist leash and - vitally if you have to take them off for a moment - high loft pile lining. 
The Pittards Armortan leather palm promises durability and ruggedness, and the Primaloft Gold insulation is layered in varying thicknesses (or 'mapped zones') to ensure warmth without adding excessive bulk. Last but not least, a Gore-Tex membrane adds an extra layer of fortitude…
Buy Rab Khroma Freeride Gore-Tex Glove: £145.00 at Rab.equipment/uk
Picture Organic Palmer Gloves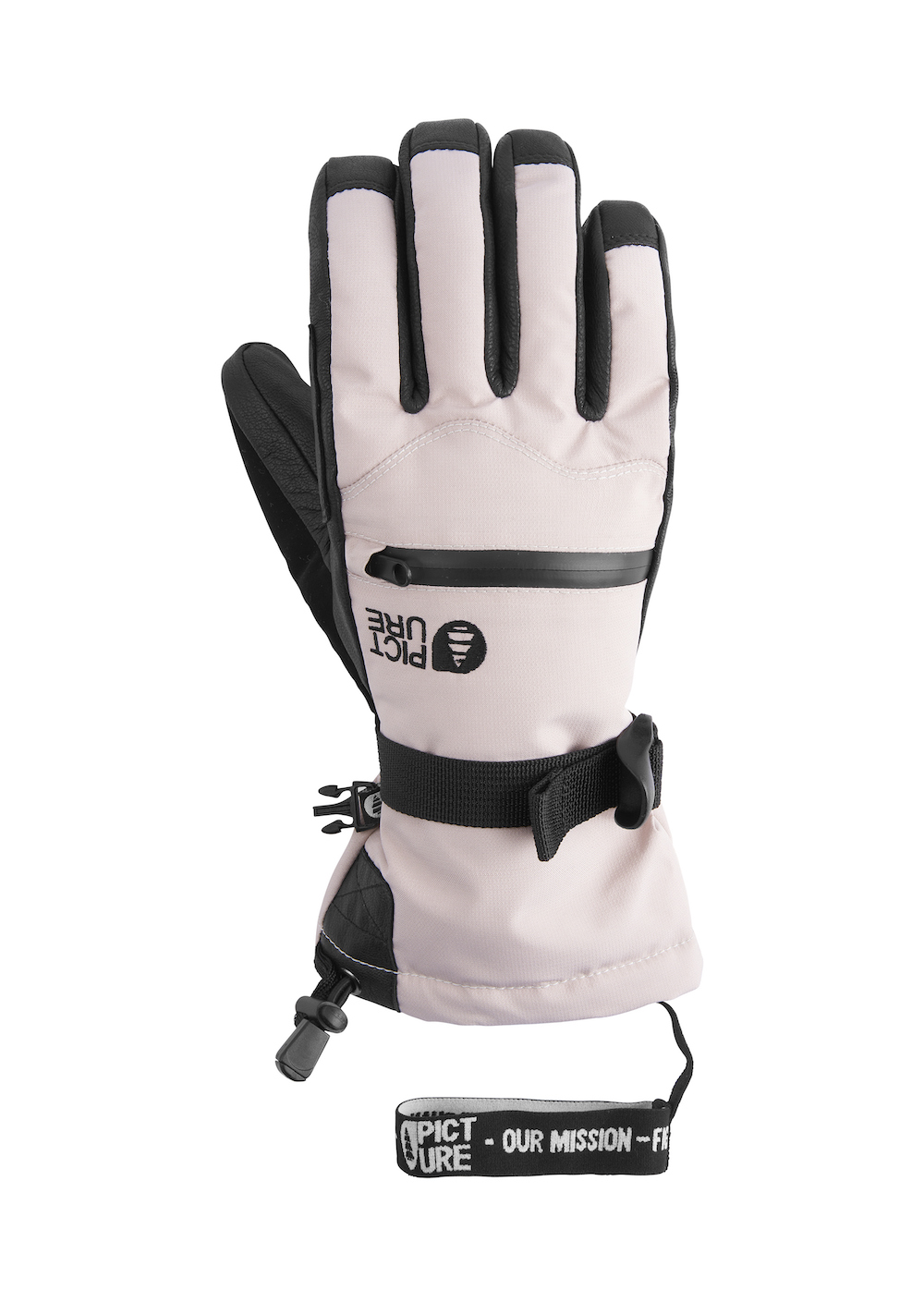 Best for sustainability
Picture makes a wide range of sustainably focussed handwear, but the Palmer takes the cake, not just because it has all the eco-credentials of its siblings, but also because it offers top-tier hand protection and warmth for the burliest of conditions. 
All the elements you'd expect are present and correct - the cuff adjuster, wrist strap, wrist leash all speak of practicality in a range of weathers. Meanwhile, there's a waterproof membrane and artificial insulation packed in underneath a goat leather palm and nubuck thumb - excellent for durability as well as dexterity. A heater-compatible pocket on the back of the hand adds an extra potential dimension of comfort, and the zip is waterproof to prevent damp meeting electronics out on the hill. 
Finally, that sustainable piece is well covered, with a durable water repellent treatment
of PFC free Teflon Ecoelite, and a build fabric that's impressively 100% circular polyester - Minireps recycled 2 layers. 
Buy Picture Organic Palmer Gloves: €80.00 at Picture-organic-clothing.com