A damn good pair of snowboard boots is essential for your riding pleasure. Snowboard boots are far more comfortable than ski boots due to their luscious soft-shell outer and often fluffy inners. However, they can still be rubbish if you buy the wrong types of boots for your foot shape or riding style. Make sure you know your foot shape, and preference for a soft flex or a stiff boot as a minimum before buying. Some brands' boots will just suit you better than others so it's an excellent idea to head to your nearest retailer to try on a load of pairs to get a feel for what works for you, and of course to get some advice from an expert boot fitter. Here, we round up some of the best snowboard boots for the 2023 season to get you started.
Best Snowboard Boots 2022-2023
DC Phase Boots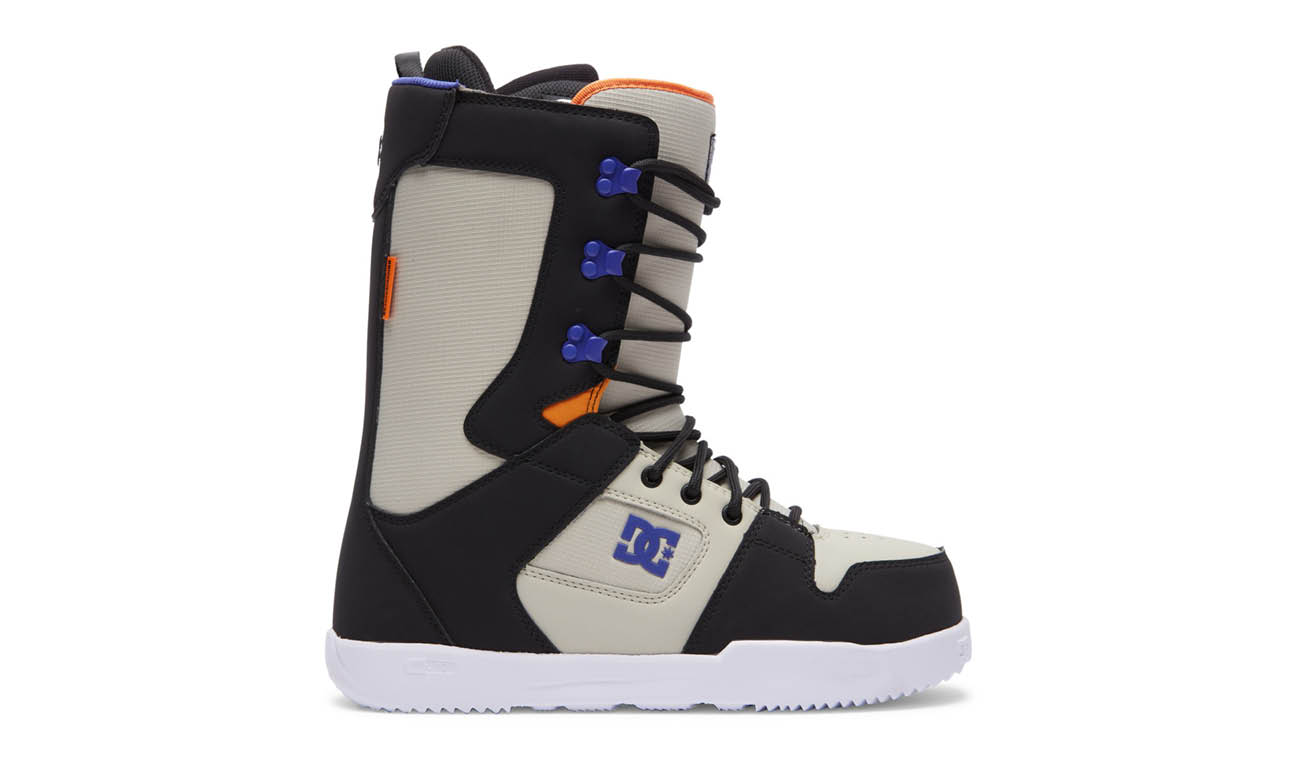 RRP £160
Flex 5
With a simple design, DC's Phase are old school, lace up boots without a Boa in sight. They're built to a budget but perform well for the price, still offering decent comfort, fit, and performance from a memory foam liner and impact resistant sole. They're soft flexing, which is perfect for both beginners and more playful freestyle riders, and they're available in a range of unisex sizes and colourways. They also have the durability to stand up to hard abuse.
Buy DC Phase Boots: From £195.79 at Amazon (UK)
Buy DC Phase Boots: £140.19 at Blue Tomato <<Best Deal>>
ThirtyTwo Lashed Double Boa Women's Boots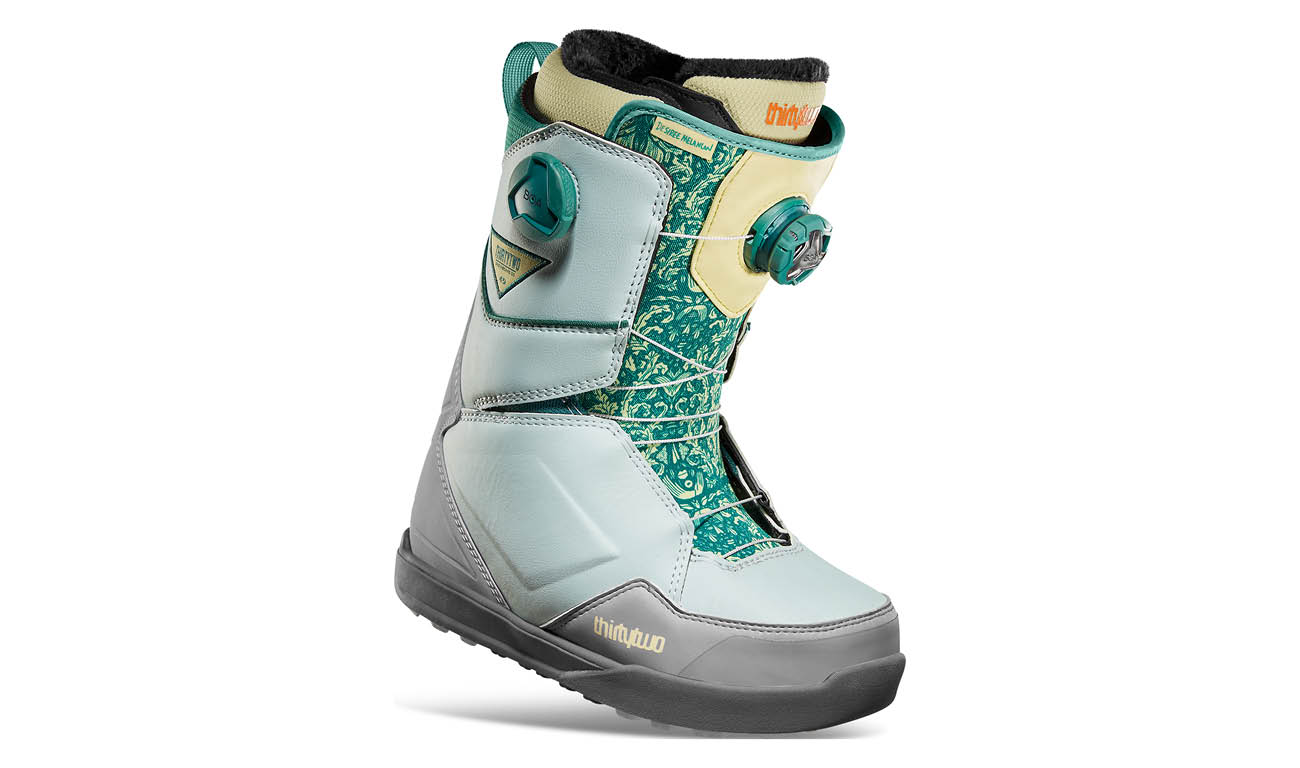 RRP £340
Flex 7
The dual Boa system on the Lashed enables zoned control across the foot for genuine all mountain riding performance. ThirtyTwo offer true half sizing, which essentially means the shell is sized as well as the liner, so you should be able to get the ideal fit too. The Lashed, available in men's and women's colourways (like the model shown here) is known for comfort and its flex reflects this. The grippy outsole can wear prematurely, which is only really an issue if you're riding a lot.
Buy ThirtyTwo Lashed Double Boa W Boots: £293.89 at Amazon (UK) <<Best Deal>>
Buy ThirtyTwo Lashed Double Boa W Boots: £350.55 at Blue Tomato
Salomon Dialogue Boots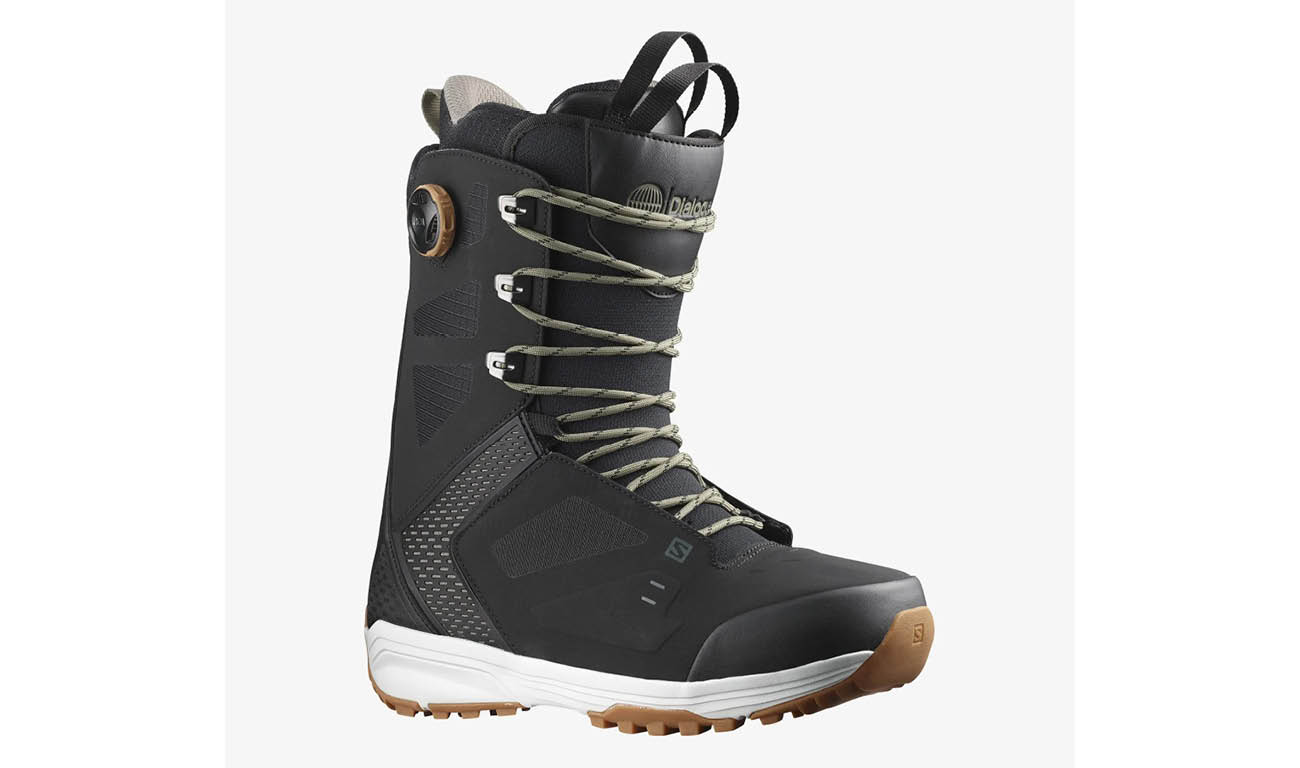 RRP £300
Flex 6
Combining the aesthetics of traditional lace with the performance of BOA, the Dialogue is a men's model that will appeal to freestylers and those that prefer a softer, more playful boot. Internally, a lace shell with speed lace system wraps neatly around the foot while the STR8JKT BOA, exclusive to Salomon, locks in the heel. Lacing on the outer gives the look, while being easier to replace and tweak than BOA.
Buy Salomon Dialogue Boots: £639.92 at Amazon (UK)
Buy Salomon Dialogue Boots: £324.25 at Blue Tomato <<Best Deal>>
Vans Aura OG Boa Boots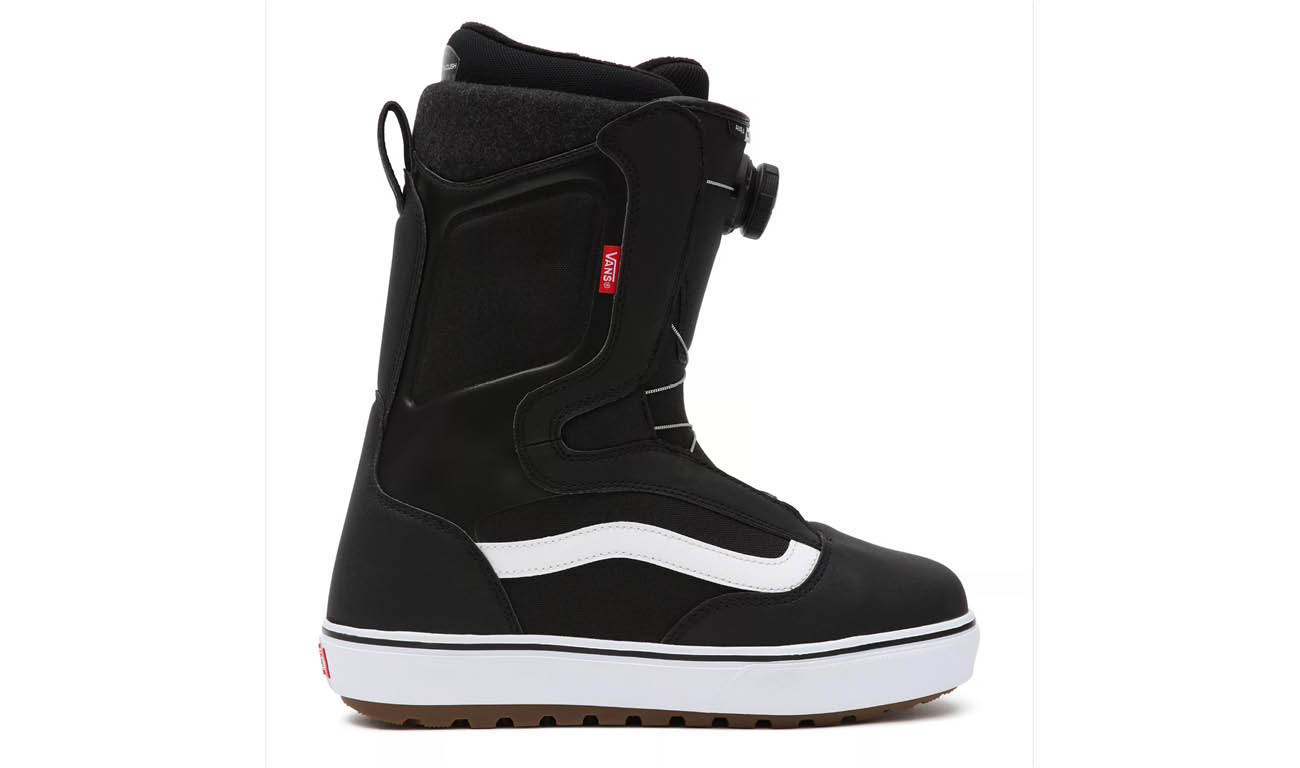 Price £235
Flex 5
Vans' signature look is strong on the men's Aura OG, even in the liner, which sports a retro black and white check pattern. A true all-mountain boot, the Aura offers a precise fit thanks to a full Boa system and speed lacing in the shell. Vans' Popcush midsole is tuned for cushioning and impact protection, and the All-Trac rubber compound on the waffle outsole delivers excellent all weather grip.
Buy Vans Aura OG Boa Boots: £227.84 at Blue Tomato
Burton Photon Step-On Boots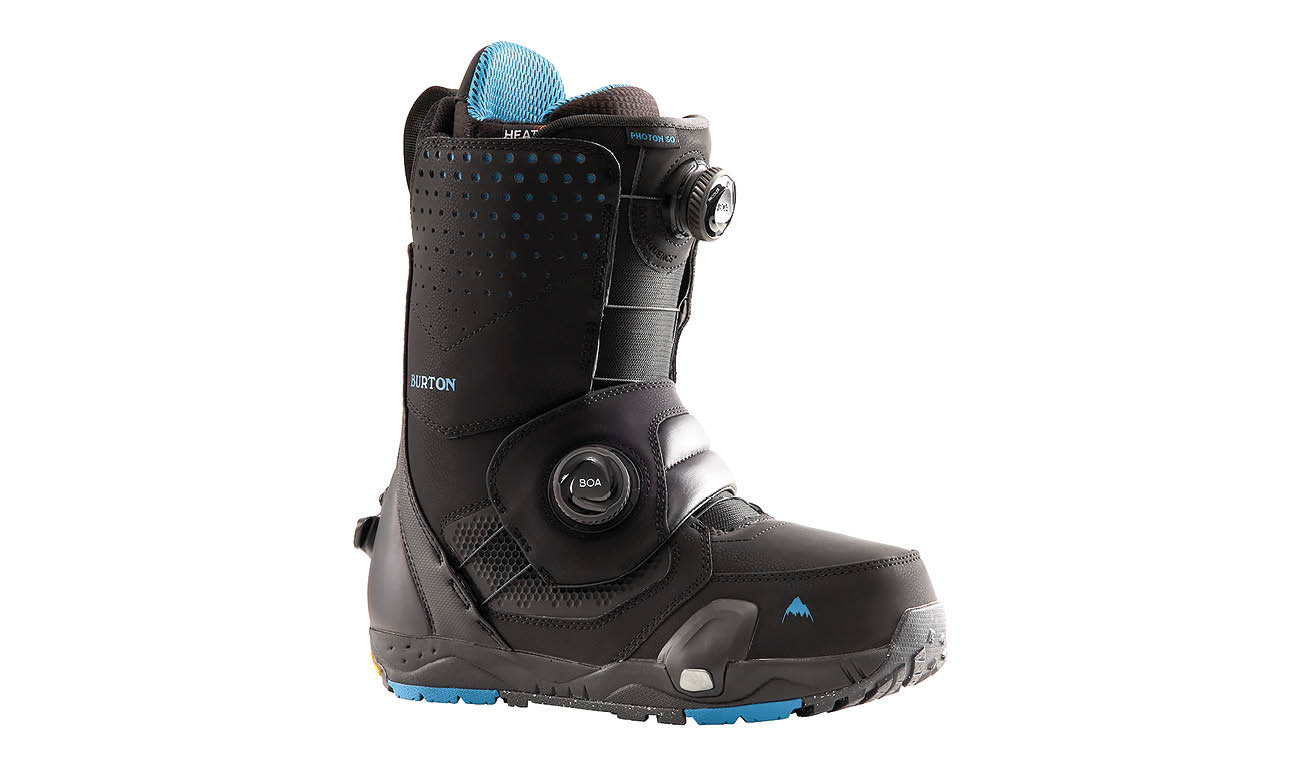 RRP £390
Flex 7
The bad news is these men's boots require matching Photon Step On bindings. The good news is the bindings will fit on any board. Aside from the obvious benefits of the step on system (which genuinely does make binding faff a thing of the past) the Photon features a dual Boa system and a focus cuff that boosts heel hold. The boots have a low profile, thanks to Burton's footbed reduction technology, bringing you closer to the snow.
Buy Burton Photon Step-On Boots: From £756.14 at Amazon (UK)
Buy Burton Photon Step-On Boots: £385.61 at Blue Tomato <<Best Deal>>
Burton Ruler Boots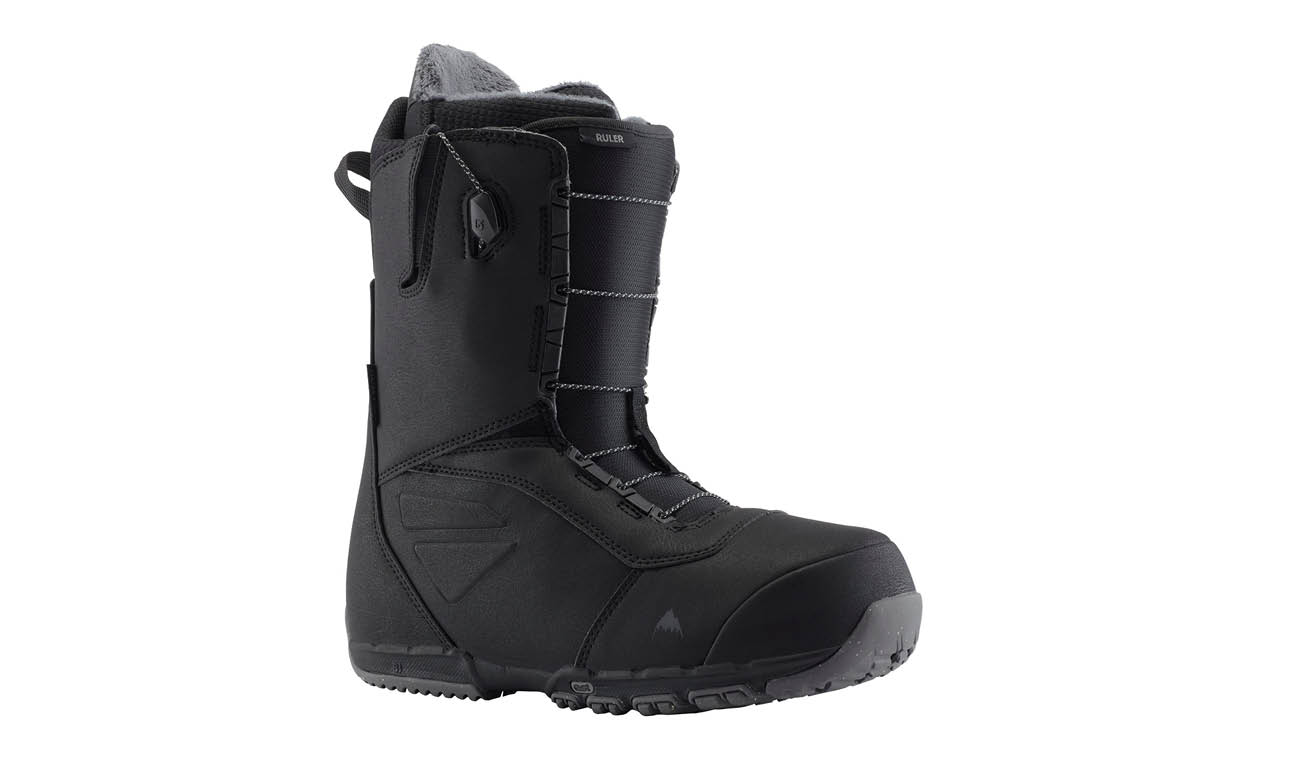 RRP £260
Flex 6
An absolute classic of Burton's men's line, the Ruler has taken countless snowboarders from near-beginner through to bigger and better riding. Improved once again for this season, it offers excellent value by utilizing Burton's proprietary tech from the previous, more expensive model. Speed Zone lacing allows a precise, relatively close fit and the medium flex will suit most intermediate and improving riders.
Buy Burton Ruler Boots: From £230 at Amazon (UK)
Ride Lasso Pro Boots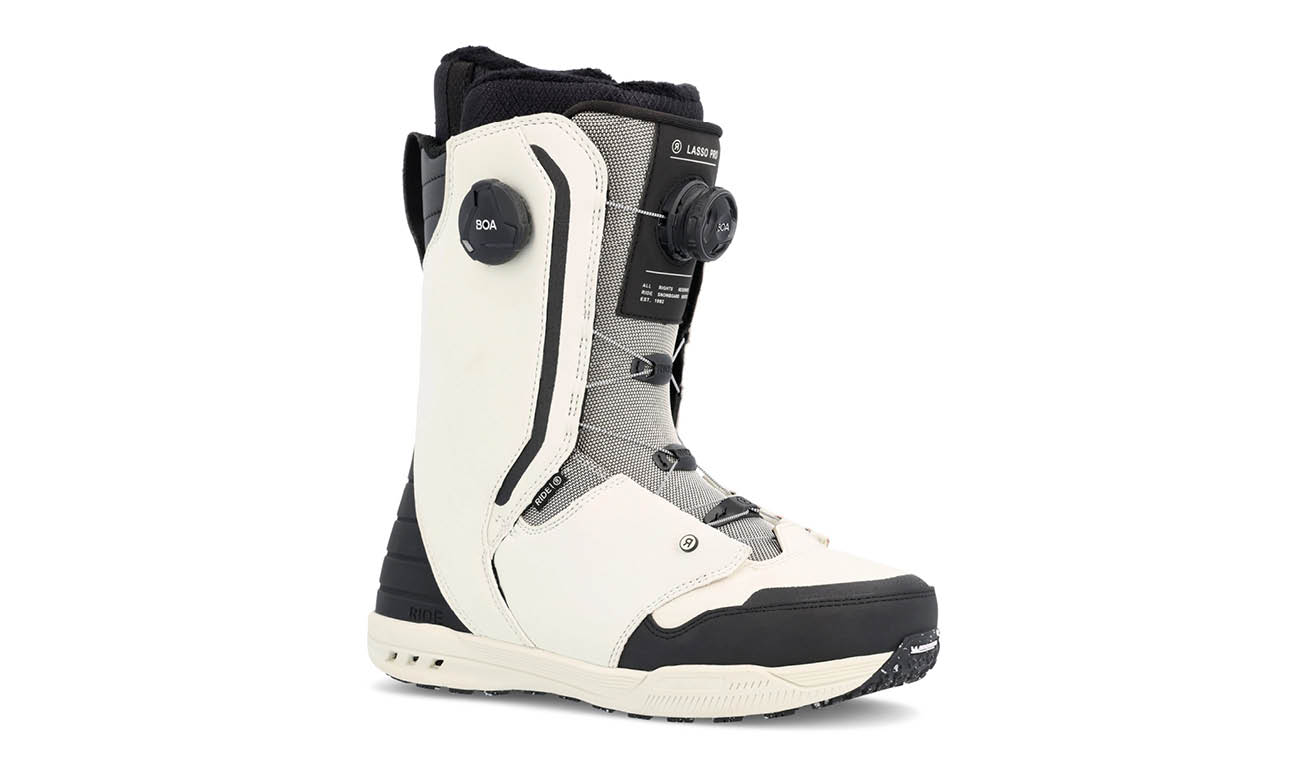 RRP £350
Flex 8
Designed to hold your foot with even pressure across its surface, Ride's Lasso Pro—available in both men's and women's sizes—is stiff and responsive, but puts comfort at the fore. A cushy sole absorbs impact and gives plenty of bounce back, and Michelin rubber provides excellent traction on all surfaces. The bamboo charcoal-infused liner eliminates pongs and a heat reflective foil under the foot keeps your toes toasty on cold days.
Buy Ride Lasso Pro Boots: £333.02 at Blue Tomato