Although hire ski helmets are perfectly serviceable, having your own not only ensures a good fit, but also a less communal interior. You'll also want to consider a pair of ski gloves, and undoubtedly a brace of ski socks too at a minimum. 
The good news is that the best ski helmets offer considerable comfort as well as excellent protection from falls and impacts while still being so light you'll forget you're wearing them. The relatively new 'MIPS' standard helps to protect against rotational forces in a fall, and is a definite benefit worth having, especially if you're upgrading from an older model. 
Aside from the built-in protection element, a good fit is essential (both for comfort and safety), and adjustable ventilation is a must to prevent goggles fogging up. Although most brands ensure that helmets and goggles are compatible, it's worth checking the fit if you're mixing brands, as a poor goggle/helmet combination can be enormously annoying. 
Finally, a removable liner will pay dividends, as a quick wash at the end of the season will ensure a pleasant experience when you next dig it out for a trip. 
Best ski helmets
Oakley MOD 5 ski helmet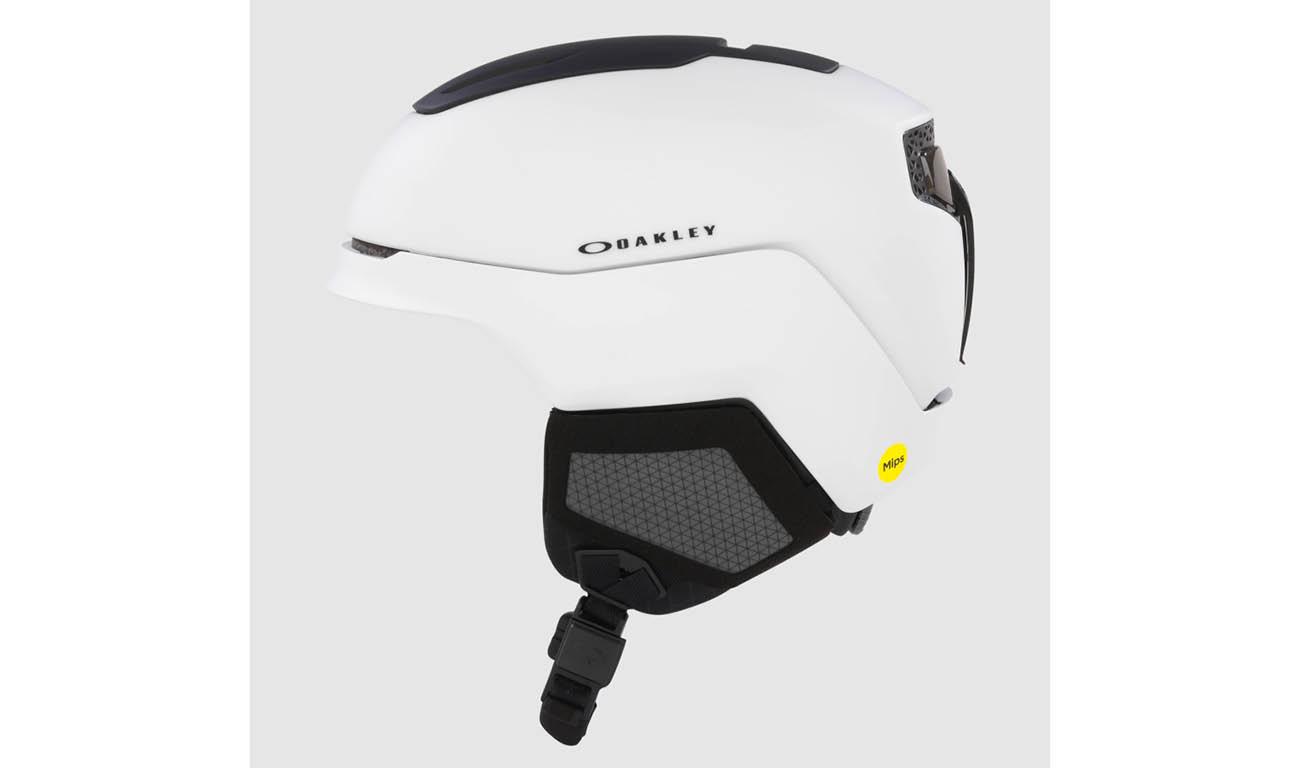 Best ski helmet for snowboarders and skiers
Oakley makes great goggles and sunnies, which lends kudos to the company's ability to make decent helmets. The all-new, premium MOD5 (MIPS) looks the part, delivering style and substance in one hit. Importantly, this model has the increased protection of the MIPS system, which is designed to reduce dangerous rotational forces caused by angled impacts to the head, as well as the easy-fit BOA adjustment system and a magnetic buckle that allows easy operation wearing ski gloves, a fact that'll save you from embarrassment when you forget and put your gloves on first.
Arguably most importantly, a combination of a removable Polartec Power Grid liner and customisable ventilation ensures you stay fog-free and classy in most situations, as well as being able to close off ventilation when it gets too nippy.
Buy Oakley Mod 5: £220 at Ellis Brigham 
Salomon MTN Lab ski helmet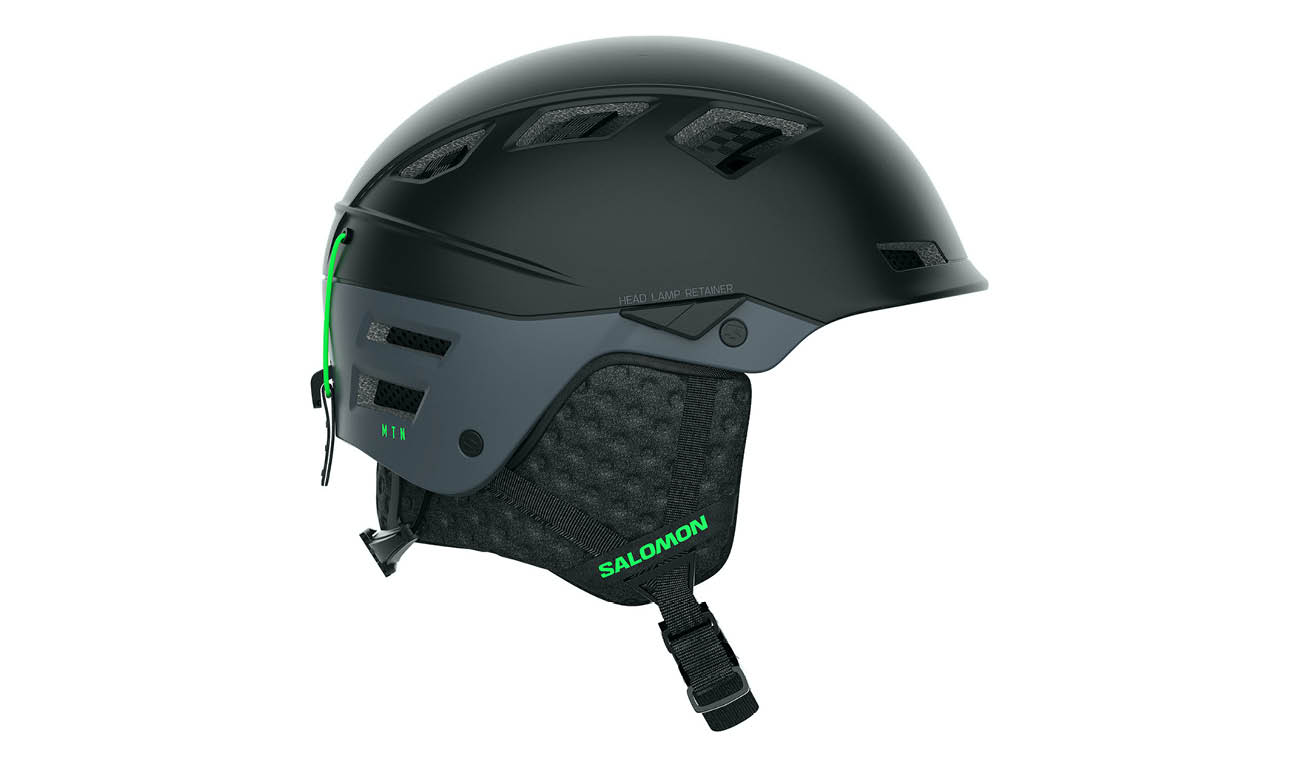 Best ski helmet for all-mountain use
Salomon have made a series of strong environmental statements with the MTN Lab helmet, not least using recycled materials in the build, as well as natural and biodegradable merino wool. Arguably the biggest sustainability play is the fact that the MTN Lab is rated for use for alpine, mountaineering and biking, making it something of an allrounder for mountain lovers. This potentially cuts waste from the multiple lids you'd otherwise need, as well as reduces faff when travelling.
Aside from that, the MTN Lab features a removable liner - and a lighter weight summer one as well - good ventilation and a custom dial system for a good fit. Another key feature is the headlamp fitting, so those alpine starts (and epic late finishes) can be done safely and without additional fuss.
Buy Salomon MTN Lab: £155 at Ellis Brigham 
Giro Grid Spherical ski helmet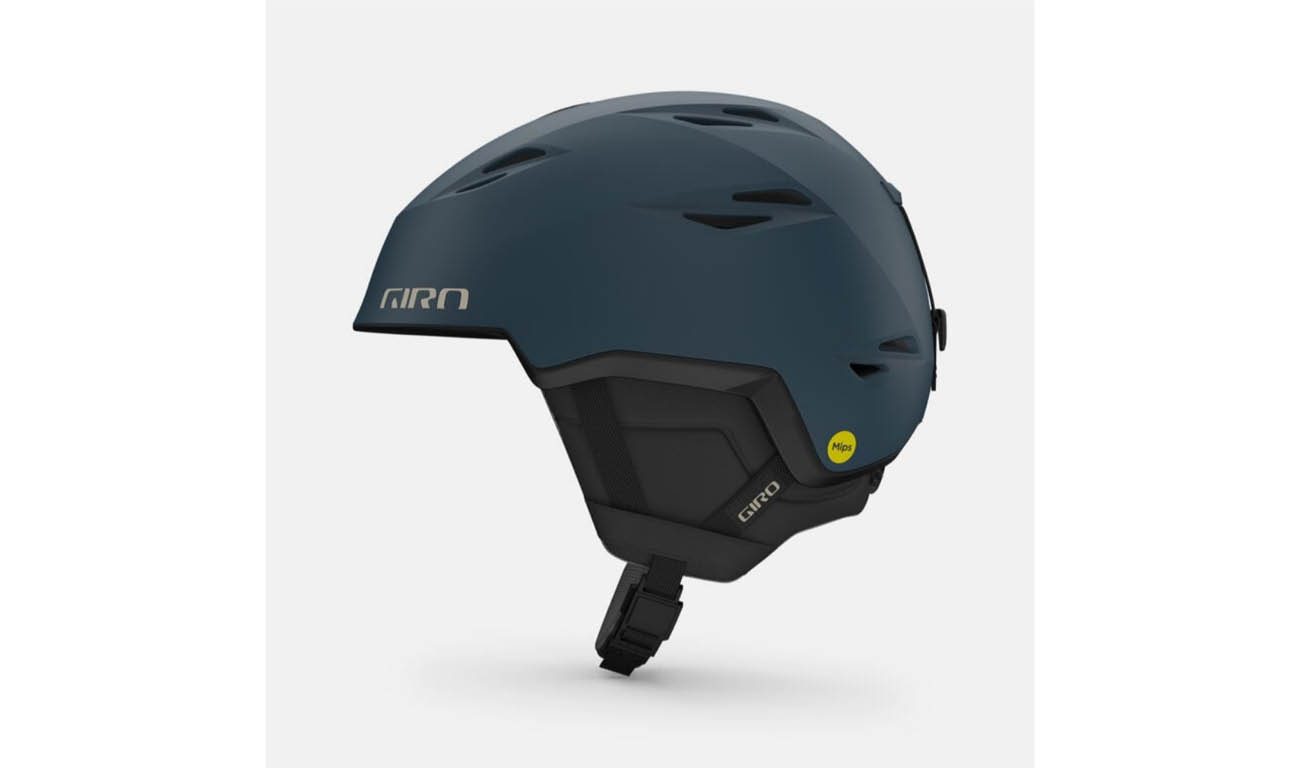 Best ski helmet for ski tourers
The Grid hits two key areas for ski tourers and backcountry folk of all stripes - it's lightweight at 400 grams, and has excellent adjustable ventilation to handle the inevitable changes in cardio. This is down to the Thermostat control slider, which can easily be operated with gloves on, while fogging is minimised by the Stack Ventilation vents.
More widely, the Grid has the latest protection in the shape of MIPS Spherical technology, which allows the outer liner to rotate around the inner liner in the event of an accident, reducing rotational energy. Available in eight stylish, matt, colourways, there's also a glove-friendly magnetic closure to minimise fumbling around.
Buy Giro Grid Spherical: From £154 at Amazon 
Bolle V-Ryft Pure ski helmet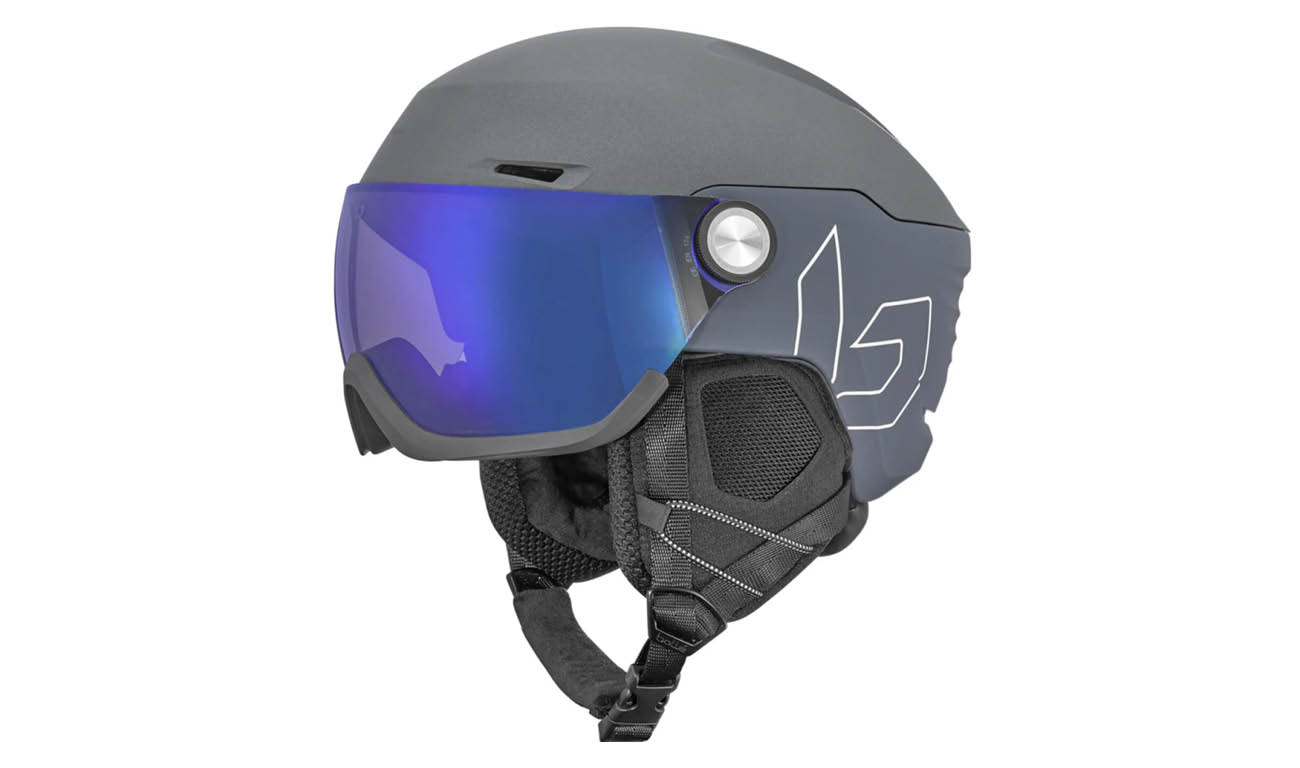 Best ski helmet for closet racers
Sometimes just looking the part is enough to enjoy the benefits, and this race-inspired helmet looks all that - as well as being practical to a certain degree. The huge benefit here - apart from not being able to drop your goggles - is that the inbuilt visor will really not fog up unless severely mistreated. It also looks cool, and Instagram will almost definitely approve of the two interchangeable visors or a photochromic lens option.
Bolle isn't a newcomer ski brand either, so the basics are all taken care of too, not least the AVID progressive EPS for improved safety, masses of ventilation (six vents) to suit the weather, and a tried-and-tested, glove friendly Click-To-Fit System.
Buy Bolle V-Ryft Pure: £207.99 at Decathlon <<SALE DEAL>>
POC Obex BC MIPS Ski Helmet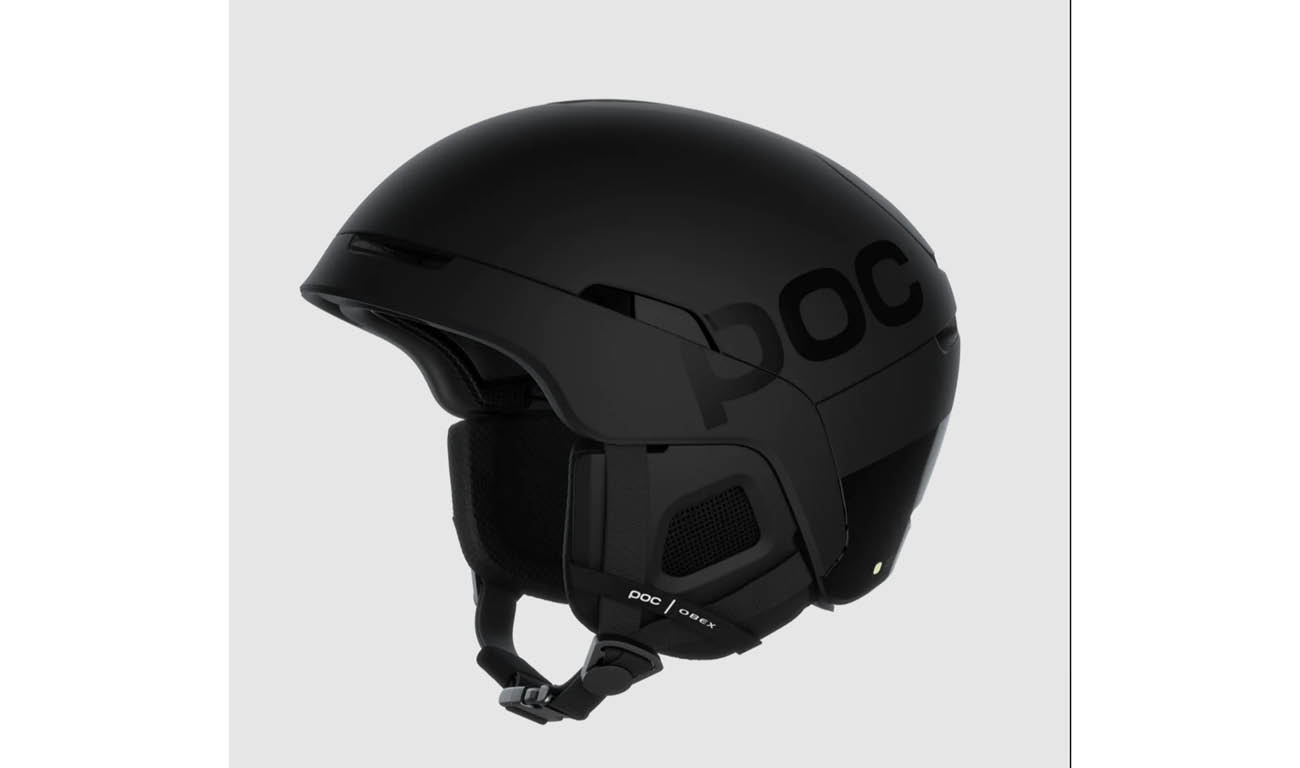 Best ski helmet for backcountry safety
The Obex ski helmet takes snow safety up several notches by adding a couple of extra layers of technology to the mix. There's a MIPS system, as well as a clever hybrid shell design that blends a robust ABS top section with an EPS liner and stronger-than-steel aramid panels, all of which combine to keep weight down but protection high.
There's a built-in RECCO Avalanche Rescue Reflector, which is an excellent idea, and even more techno, there's a 'twICEme' NFC Medical ID chip, that'll enable first responders to read your medical history immediately with a smartphone, even if you're not up to talking. A final tech benefit is that the company's Aid Communication Ear Pads (sold separately) are compatible, which allows a smartphone to be connected for easy access to communications - and tunes.
Buy POC Obex MIPS: £250 at Ellis Brigham 
Smith Scout Jr. MIPS Helmet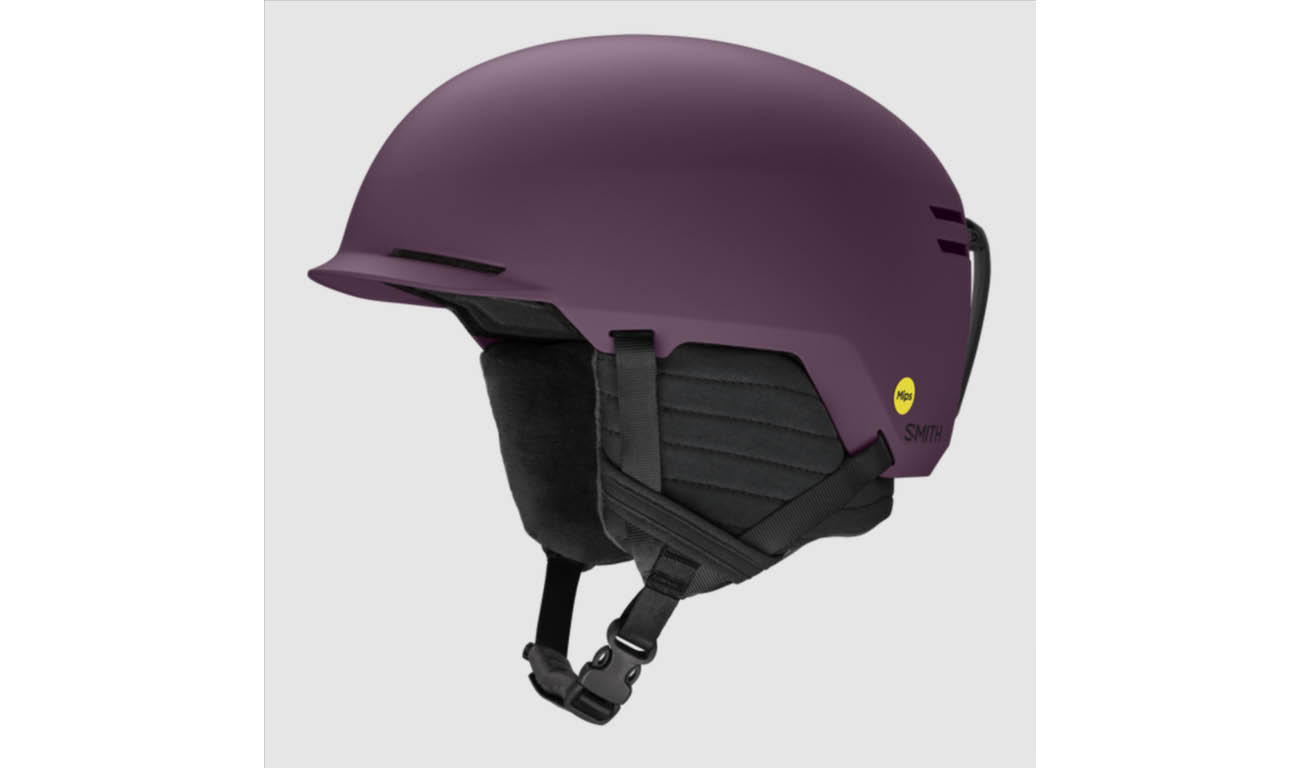 Best ski helmet for kids
Children are tough on clothes and accessories, so springing for durable quality is a sensible scheme, as well as the most sustainable one. The ABS hardshell of the Scout Jr. ski helmet will shrug off minor carelessness with aplomb, but the MIPS impact protection is present and ready to mitigate more serious incidents if required. The fit is designed to accommodate differently-sized (and growing) heads, and a whopping eight vents ensure ventilation is as good as possible.
The removable 'bombshell' ear pads can be removed when temperatures rise, and the safety rating covers bike use too, making even more ethical and economic sense.
Buy Smith Scout Jr MIPS: £89.99 at SmithOptics.com 
POC Fornix MIPS POW JJ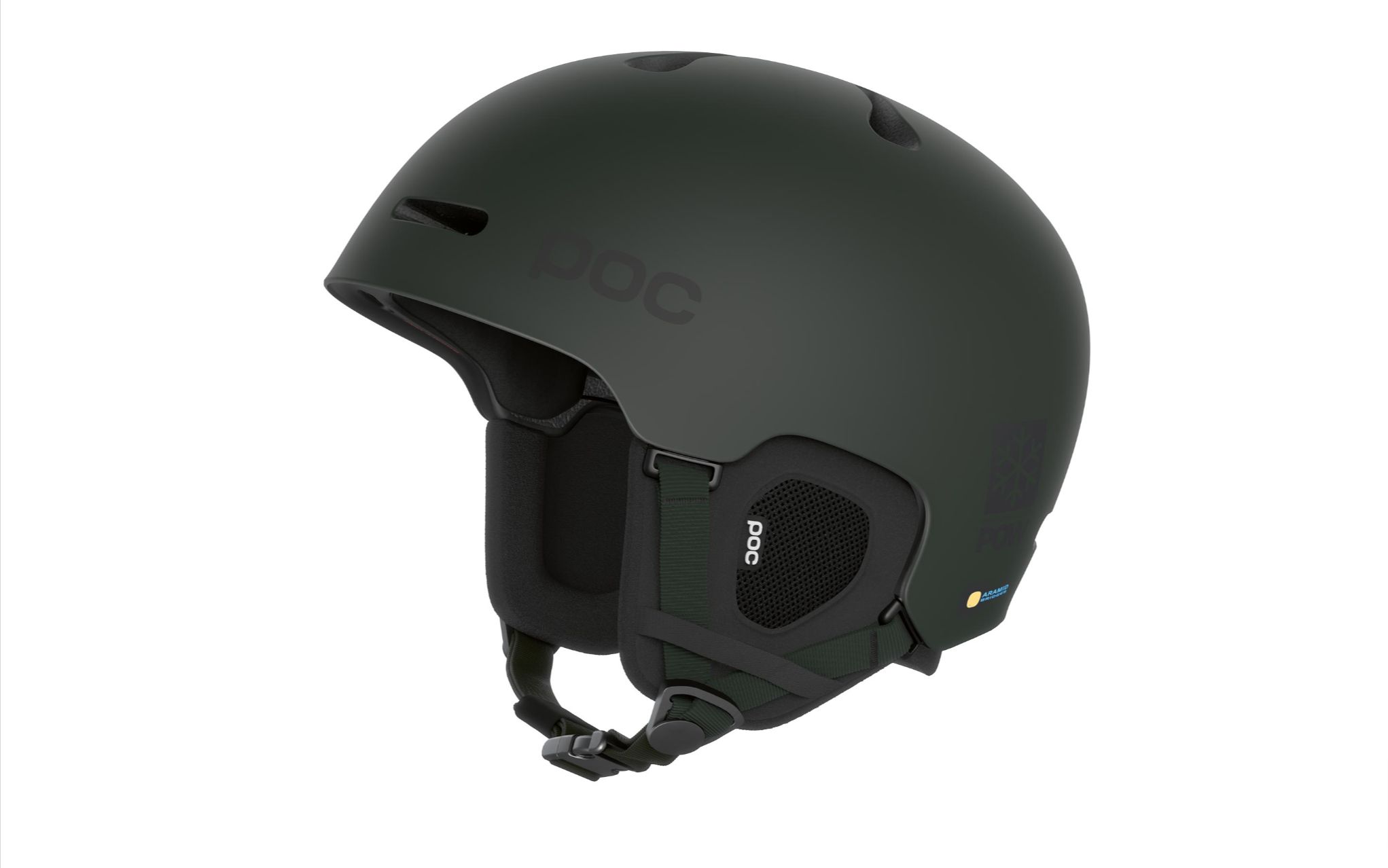 Best for technology-loving snowboarders
A unique design from a collaboration with freeride snowboard legend Jeremy Jones (a percentage of sales goes to his charity, Protect Our Winters), the Fornix is all substance, but without forgetting the style. A polycarbonate shell and impact-absorbing EPS foam are super lightweight but shock absorbing, and there's a low-friction layer between the liner and shell that offers MIPS protection too. 
However, the real pub ammo is the Aramid Bridges integrated into the EPS foam that increase structural rigidity and ensure that any energy transmitted into the helmet is dissipated over the widest area possible. 
An active ventilation system is controlled via a button on the outside, allowing you to switch between open vents on hot climbs, and closed on windy summits. Finally, chimney vents sit above the goggle area, venting warm air away from the lenses and keeping them clear. 
Buy POC Fornix MIPS POW JJ: £180 at Ellis Brigham 
Giro Terra MIPS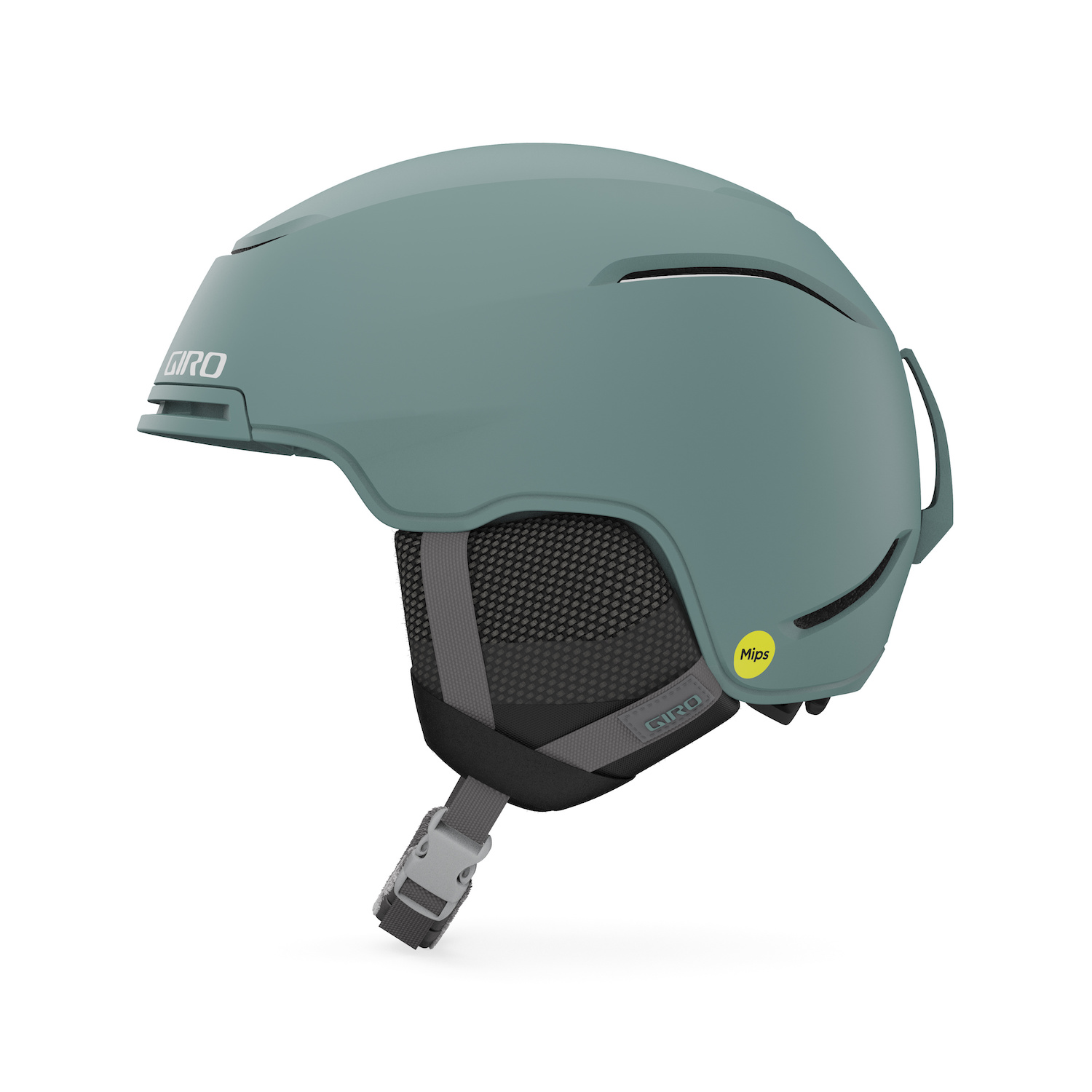 Best for Women
The women's specific Terra helmet offers a low-profile design with top-tier safety and convenience built in. The Polycarbonate shell offers durability, and is paired with a MIPS system and a foam liner with a plush padded inner. 
Removable earpads and a 'Passive Aggressive' Venting system allow flexibility to suit the conditions, the latter automatically regulating temperature depending on your level of exertion. Meanwhile the slight brim is specifically designed to play nicely with Giro goggles. Similarly, it'll also integrate with aftermarket Giro audio systems too. 
Buy Giro Terra MIPS : £170 at Ellis Brigham 
Atomic Unisex Savor Visor Photo Snow Helmet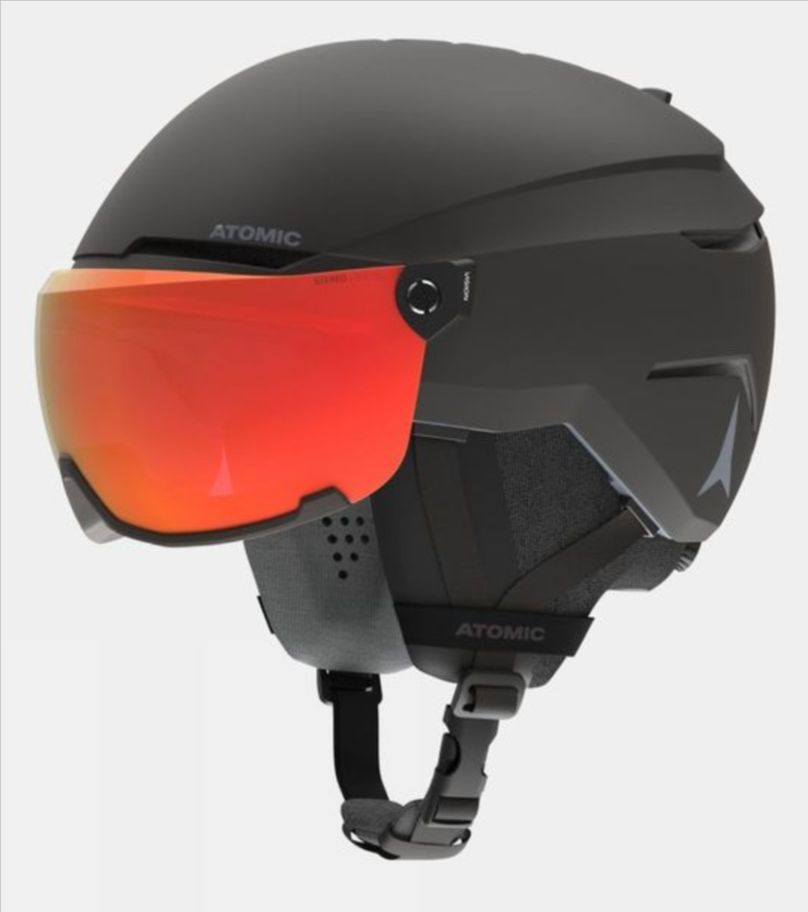 Best for fashionistas
Once the preserve of serious racers, the integrated helmet has come a long way, so far that normal mortals can now enjoy the benefits of goggles and helmet in one. To be honest, the benefits are minimal - less weight and few things to faff with - but the cleaner lines and biker-chic are clearly for cool cats (and the deep of pocket) only. 
Needless to say, Atomic hasn't let the side down on either the helmet or goggles front, serving up a ABS outer, Holo Core and 3M X-Static Lining for comfort and protection. There's space for glasses underneath the vizor (another selling point), which is a Atomic photochromic lens with an Anti-Scratch Outer and Anti-fog Inner that adapts to light levels automatically. Finally, the audio compatible ear pads mean you get your favourite tunes too - what's not to like?
Buy Atomic Unisex Savor Visor Photo Snow Helmet: £240 at Snow + Rock 
Dirty Dog Mens Hydra Snow Helmet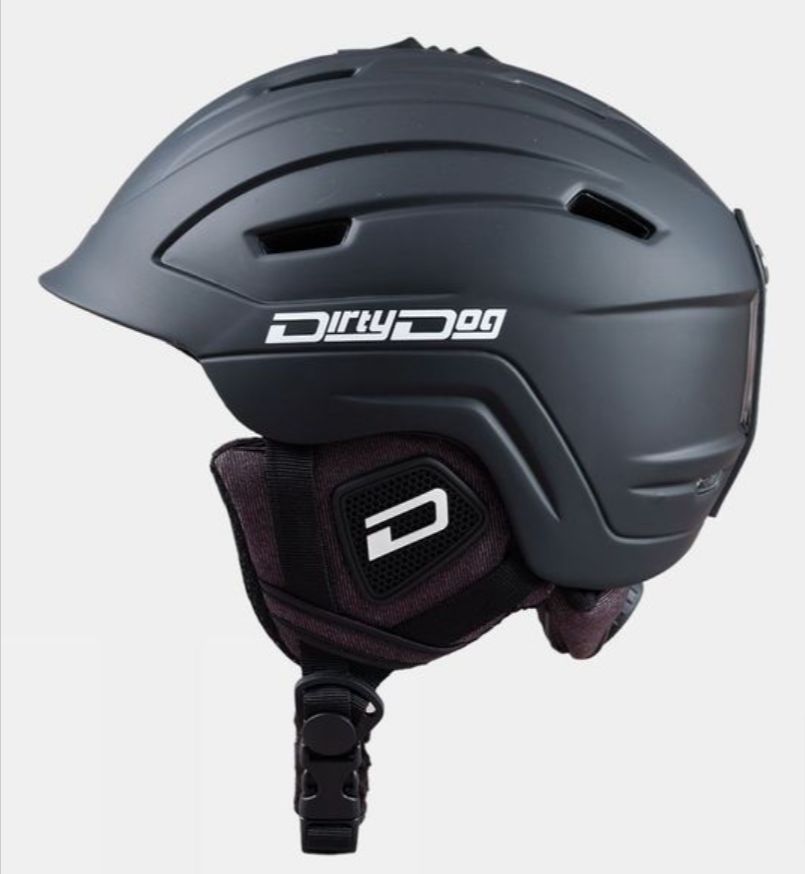 Best for those on a budget
The Dirty Dog Hydra Snow Helmet has an air of no-nonsense value, and indeed it ticks that box well, offering plenty of value, comfort and safety. The ABS shell and Polystyrene liner are perfectly effective (no MIPS however), and the ergonomic design is intended to lower wind resistance and noise into the bargain. 
A hidden benefit is the cooling, which sucks ambient air from the whopping 17 vents into the Dirty Dog CVAFT Air-Flow system to reduce fogging to a minimum. There's an open/close button to control the cooling system, goggle clip, rear dial adjustable fit system and - notably - washable interior pads too. 
Buy Atomic Unisex Savor Visor Photo Snow Helmet: £45 at Snow + Rock <<SALE DEAL>> 
Buy Atomic Unisex Savor Visor Photo Snow Helmet: £47.99 at Decathlon <<SALE DEAL>>