Gondolas. You clatter aboard with barely a second glance as you struggle to find a bit of respite from the hurly burly of hurtling down the piste.
But in Le Grand Bornard, this season, this Aravis resort is going to make you take a little more notice of your surroundings.
The 55 gondolas of the Rosay lift, the gateway to the ski area from Le Grand Bornand village, has been upgraded into a mobile art gallery. On the inside of each cabin, eight individual seats, arranged in a ring, create the comfort. But it's on the outside in particular, that skiers will notice the most striking change.
Local artists and performers have come together under the leadership of local painter Pierre Amoudry to decorate the cabins, with 55 original artworks, inspired by the resort's photographic archive. With the help of poems on the walls inside, each one shows users an aspect of Le Grand Bornand's history and culture – including ski scenes from the early days of the 1950s to the present. There's artwork depicting the famous local Reblochon cheese-making, portraits of local ski champions when they were children and old views of the village, which is renowned for having preserved more than 400 old wooden chalets, most of which were built 200 years ago, with the oldest dating back to 1664.
Creating the art gallery in the air took 500 hours of work from the first drawings to final installation, and locals are delighted – many of them can see their younger selves in the paintings.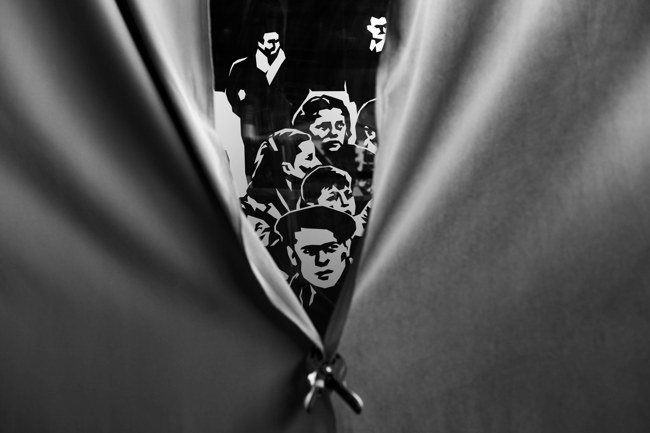 It's not unusual to see non-skiers coming to the lift station to watch the gondolas go by. Whether skiers will ski the same slope 55 times to ride in each different artwork, is doubtful, though the resort expects children, in particular, to want to ride in their favourite!
A glossy souvenir book, Grandborama, celebrating the project is available from the Le Grand Bornand tourisme official store, price €35
Snow permitting, Le Grand Bornand – part of the Annecy Mountains group of resorts that also includes La Clusaz - hopes to open its gallery, and its slopes, to skiers in early December, and stay open till the end of April.