The Fuji FinePix XP60 is designed to cope with the kind of of rough and tumble that usually accompanies a skiing holiday. It's tough, durable outer casing protects the camera from water, snow and dust: it's waterproof to six metres (should you take up ice diving) and will still work when it's minus ten outside. What's more, it's easy to grip even with ski gloves on thanks to the solid design.
On a recent trips to Switzerland and France, the Fuji FinePix XP60 was constantly in and out of our pockets and came away without even a scratch, despite taking one or two tumbles on the piste.
In bright, Alpine sunshine the reflective coating on the 2.7 inch LCD monitor cut out glare and meant that I could view my photos without straining to see - something that's often missing and can be hugely annoying on other cameras. At 16 megapixels even action images were very clear thanks to Optical Image Stabiliation, which helps to reduce camera shake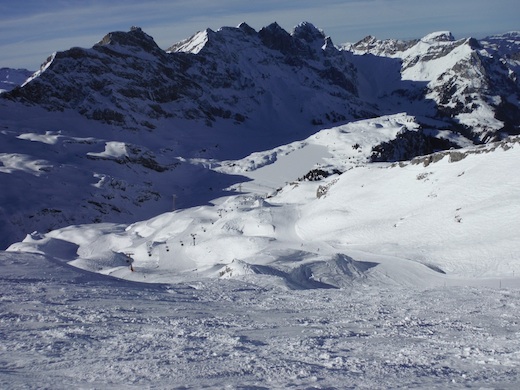 Another handy feature is the 'burst mode' button, that allows you to capture up to 10 shots a second - although with thick ski gloves on I did find myself pressing this button by accident several times even when the action was having a chilled afternoon beer.
With a five times zoom and lots of shooting modes, including a portrait, landscape, HDR and a few overly quirky filters - soft focus, anyone - it is possible to capture interesting images: I particularly liked chance to take 360 degree panorama shots but again the gloves will have to come off if you want to fiddle with the settings because the buttons are very small.
The HD video works well although the sounds quality isn't brilliant, which is to be expected on a pocket-sized camera. And at its maximum ISO rating of 6400 images were very grainy and blurred - a tripod is essential to use the slow shutter speeds needed to take good pics in the dark.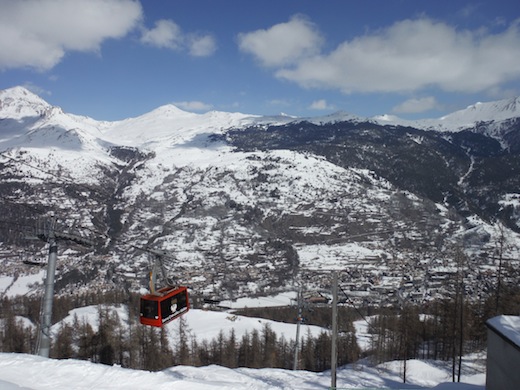 What I liked best about this camera, which is a similar size to an iPhone (although, admittedly thicker), is that because it is designed for outdoor life you stop worrying when it takes a knock and what's more, because it's small and compact you're barely aware that it's in your pocket.
More Info: Fuji FinePix XP60 costs £159.99 and is available in yellow, blue, red, green and black.
http://www.fujifilm.eu