The tiny landlocked Pyrenean country of Andorra is a mountain microcosm compacted into a pocket-sized winter sports playground. Once known as a cheap party destination for stag and hen parties, Andorra has reversed this particular marketing strategy and instead built a reputation for high quality accommodation, good food and resort infrastructure that rivals other major resorts in Europe while providing great value for money.
If you still want to party, fill your ski boots, as it's still on tap in Pas de la Casa (original party town) and Arinsal (to a lesser extent) – and don't think because it's on the Spanish boarder that somehow Andorra struggles with snow: the proximity to the Atlantic and the Mediterranean means it gets hit by regular snow storms – with plenty of sun in between.
Our mission was to explore its two main ski and snowboard areas of Grandvalira – linking the resorts of Soldeu, Pas de la Casa and Canillo – with Vallnord, made up of the resort of Pal-Arinsal and the ski area of Arcalis. And we had to explore it all in just a few days…
The Skiing: From piste, to freeride and family skiing, Andorra has it all...
Piste bashing
With over 200km Grandvalira is, without question, a piste lover's paradise, linking Soldeu, Pas de la Casa, Grau Roig and Canillo.
From mid-station Soldeu (Espiolets), we jumped on the Llosada Chairlift to Tosa de la Llosada (2,560m) and over to Cortals (2,502m) via the Solanelles Chair on the cruisy blues, before hitting the reds to Grau Roig via the Llac del Cubil Chair. Once in the Grau Roig hub, it was up to Coll Blanc and down to Pas de la Casa on reds or blacks.
After lunch on the slopes at Font Negre, we took the famous World Championships Speed Skiing Riberal slope down to Grau Roig. Finally, we crossed back to the Soldeu sector with burning legs and ended the day on the long black from Espiolets to town.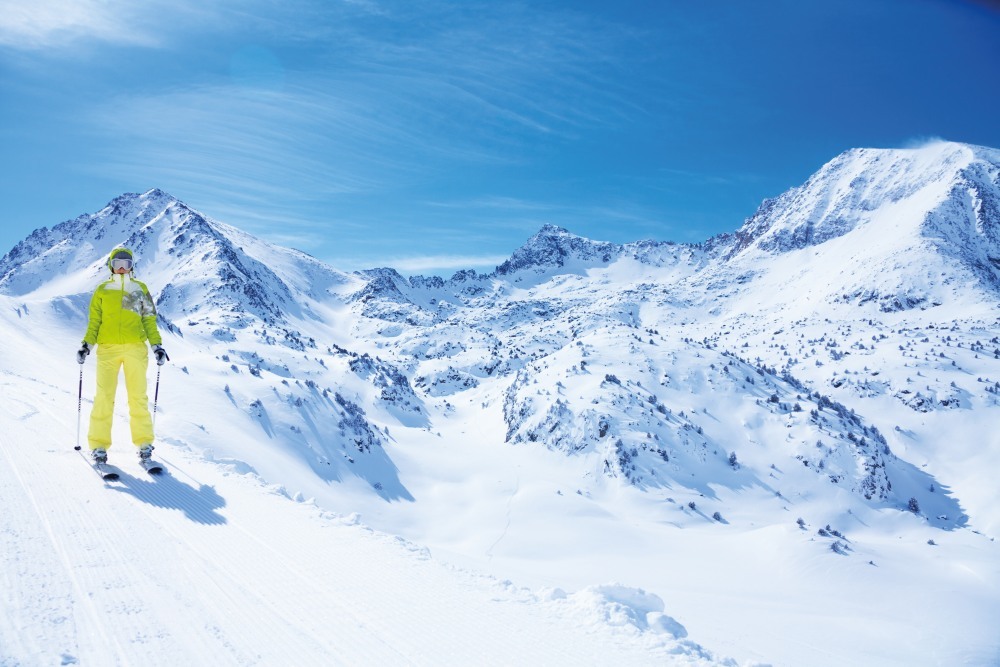 Freeride fun!
We loved the steep chutes, wide-open bowls, and forest glades from Arcalis, and even tried the La Portella Arcalis slope used for the World Freeride Tour competition. The dedicated freeride zones on the north-facing side down to La Coma at 2,200m are a good place to start, with some rolling terrain that is not too steep. This took us to the L'Abarsetar Chairlift on the side of Pic de L'Hortell at 2,562m and into the trees before descending to the L'Abarsetar T-Bar.
But perhaps our favourite run was from the top of the Creussans quad chair. From here we rode all the way back off-piste to L'Hortell. There's an avalanche risk in this area, especially after a heavy snowfall, so we took a qualified mountain guide.
Doing it for the kids
The resorts of Pal and Arinsal in the Vallnord area, are a great choice for families and beginners, with an abundance of easy blue and red runs that link the two areas. Accommodation can be found either in Arinsal, or in La Massana, a larger town that links to the Pal sector via a cable car.
Starting in Pal, we took the Serra Chair up to La Pla de la Cot and enjoyed its long blue slope. We then shot across to the Pal-Arinsal cable car that links the two areas up. In Arinsal, the slopes all funnel back to Cota at 1,550m. There's a mix of blues, reds and blacks all available via two main high-speed chairs – Les Fonts and Estadi – from the top of which were fantastic views of Andorra's highest peak, the 2,943m Coma Pedrosa.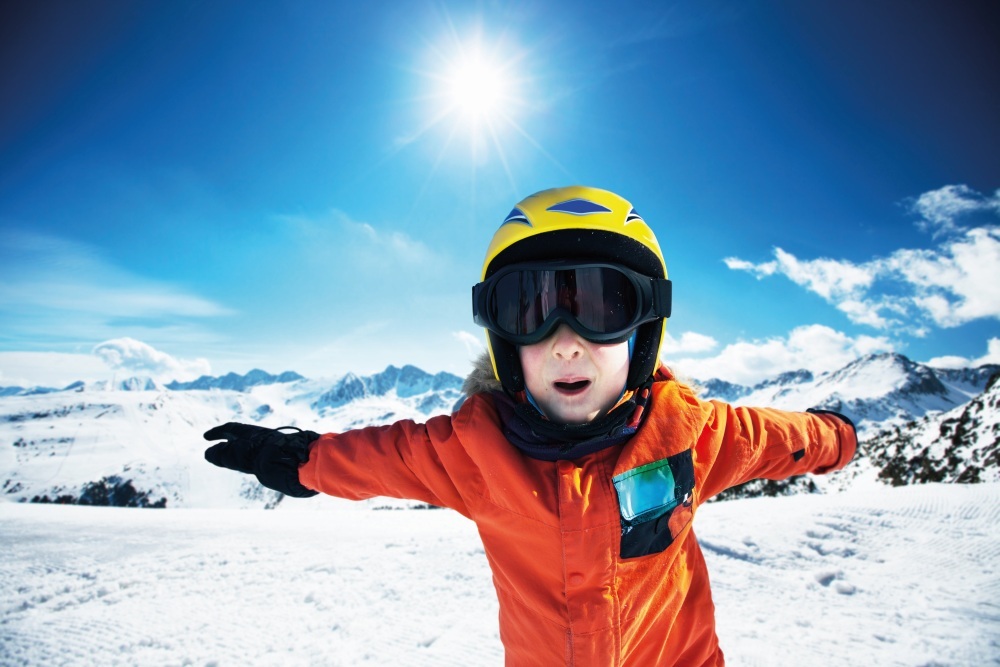 Must do's and top tips How to make the most of your weekend…
Eat
High-end: Sol i Neu at the Hotel Hermitage, Soldeu offers excellent food in cosy, wooden chalet style surroundings. The view is incredible too!
Mid-range: El Xalet in the Hotel Montane in Arinsal serves up good quality steakhouse and seafood menus right next to the main lift station.
Value: Restaurant 360, Arinsal has a varied menu with Spanish and international meals from as little as £5 for lunch and plenty of main dishes under £10 too.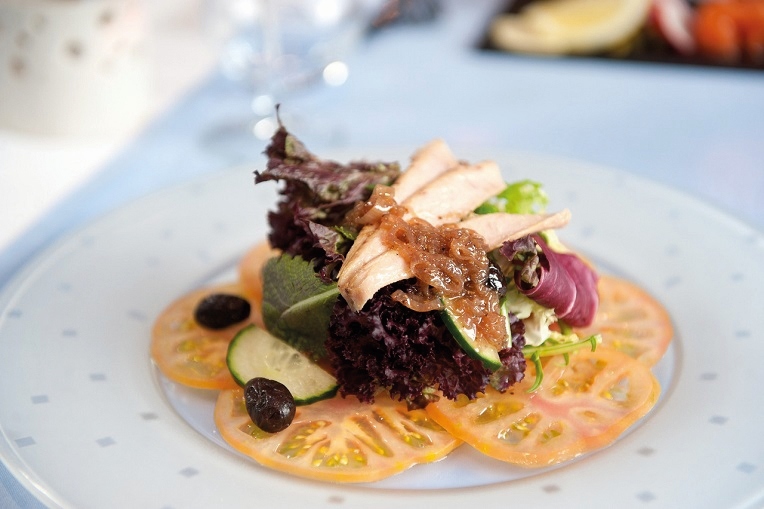 Après Ski
If you're in Arinsal, El Moli do great cocktails and the Derby Irish Bar has live music all night. Fat Albert's is the place to be for live music straight off the slopes in Soldeu and The Harp is great too. If feeling fresh for first lifts isn't your thing, Surf in Arinsal and Pussycats in Soldeu go on until the early hours with good vibes and music.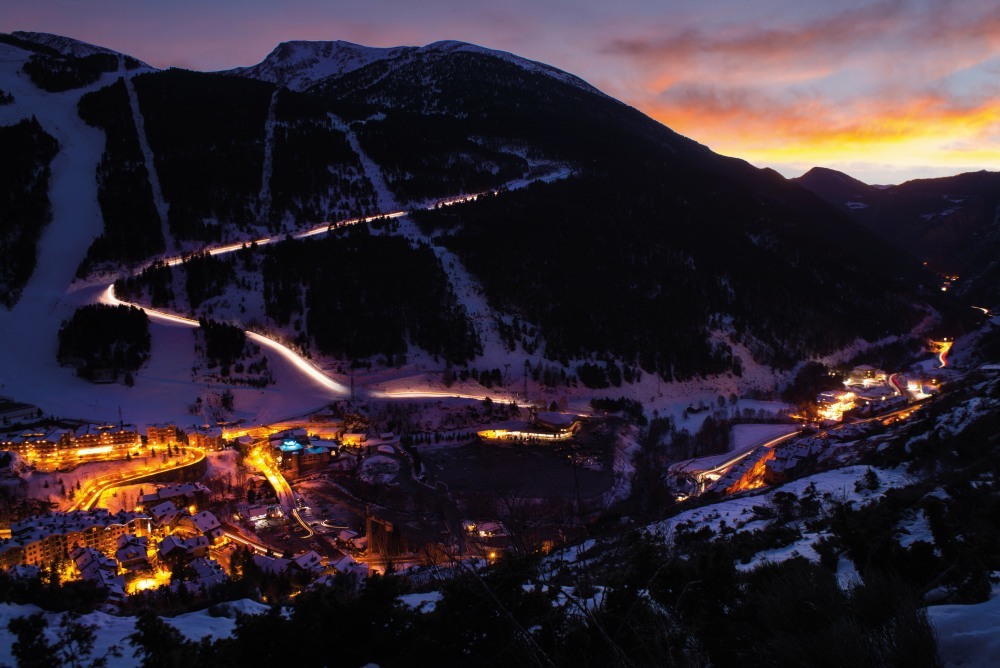 Take the trip
Arinsal
Fly Liverpool-Barcelona
Return shared transfers
3* Hotel Xalet Besoli, half board (two sharing), Pal-Arinsal lift pass, skis, poles & boots From £292pp
Soldeu
Fly Stansted-Barcelona
Return shared transfers
4* Hotel Galanthus, half board, Grandvalira lift pass, skis, poles & boots from £331pp
Heli up and freeride
Take a Freeride Week course in Arcalis that includes a day of heliskiing - £544 per person with 3 mornings' ski instruction off-piste, 1 day ski touring with a mountain guide, 1 day heliskiing and a 5-day ski pass.
Shopping fever
The main town of Andorra La Vella is a world away from the ski slopes and it feels more like a city experience than a mountain one. The shops are varied and there are lots of them – plus the whole country is duty free, so head down for an afternoon for an authentic retail experience at bargain prices.
Hit the spa
Not into shopping? Then check-out Caldea, where Andorra La Vella has Southern Europe's largest spa and one of the most spectacular too. The 30,000-square metre complex has eighteen floors and natural thermal waters that come out of the ground at 70 degrees centigrade.