As countries go, Andorra in the Pyrenees is already a winner in the small and friendly stakes. But tucked away in the north-west corner of what is one of Europe's smallest countries, lies the quaint ski village of Arinsal.
Part of the Vallnord ski domain, but often overshadowed by its bigger, neighbouring resorts over in Grandvalira, Arinsal tends to go unnoticed by many. However, those in the know return here year after year for their annual ski fix.
So what's Arinsal's secret? While the ski area is efficient and very well maintained, it's certainly not huge - nor does it pretend to be. There's nothing particularly flashy about the place, and it doesn't have the trendy bragging rights of resorts like Courchevel and Val d'Isere, but there's something very special about Arinsal, and that's the people.
It has what many of the better-known ski resorts lack these days - a warm welcome and a passionate bunch of locals who treat you more like family than a tourist. It's one of the friendliest, most down-to-earth ski resorts you can visit.
Arinsal attracts a steady stream of repeat visitors, many of whom started off their skiing or snowboarding journey here, mainly due to the resort's superb ski school and excellent reputation for beginners and improvers. However, long after they have progressed from those first snow-plough turns they still return; the chances are they got to know one (or several) of the many locals and ex-pats who make Arinsal a fun and welcoming place to be.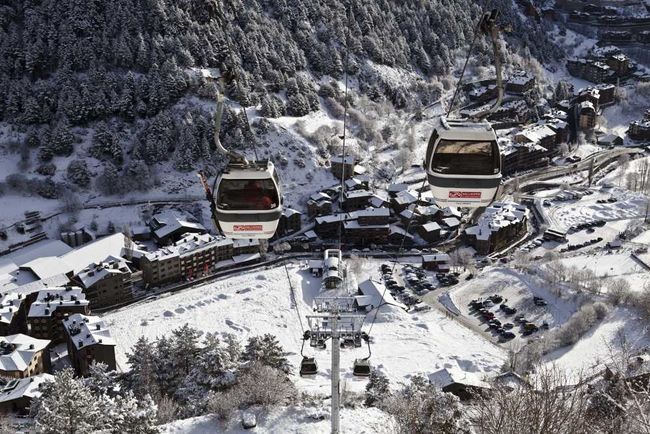 There's a strong British and Irish presence in Arinsal as well as the Spanish, French and Argentinians that make Andorra a bit of a cultural melting pot. A large number of ex-pats fell in love with this place many years ago (and they still do!). Many have settled here and made this small village their home; they now make up a large portion of the village's ski instructors, bar / restaurant owners and hoteliers and go out of their way to share their passion for this little resort with their visitors.
The highly regarded ski school in Arinsal has its own dedicated British side run by ex-pat Marcus Upton. They understand what the British market wants and needs and go out of their way to provide it. The school has a strong connection with UK snow sports via its professional links with BASI and Disability Snowsport UK. It was one of the first BASI-accredited schools in Europe, often gleaning praise from operators and visitors for the standard of tuition and service they provide.
This isn't a ship-them-in, ship-them-out kind of ski school - this is a ski school that cares about being the best it can be and getting it right for the British market. Many of the instructors are Brits who have long since made Arinsal their home, and those who haven't still come back to teach year after year. The low turnover of instructors here compared to other resorts means the school has great continuity with its teaching and many visitors see the same instructors year after year.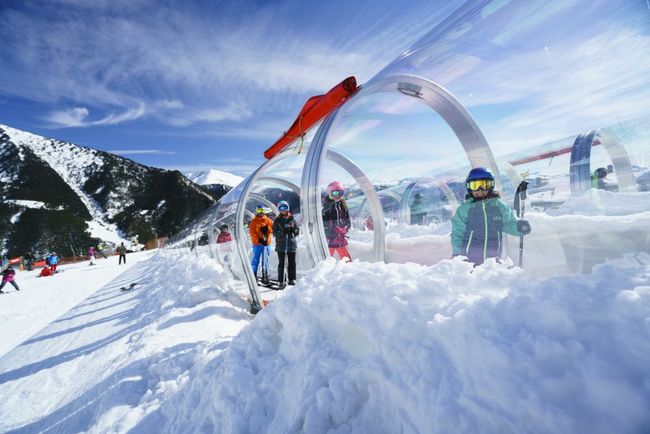 Down in the village après-ski is a non-glitzy affair, you'll likely stumble off the mountain and end the day in one of the resort's well-established watering holes such as El Derby, run by Darin and Dean, two South African ski instructors who have been welcoming visitors here for years, or Cisco's where long-standing hostess Liana welcomes you with open arms - and not forgetting Kev up at Refugi a well-known face in the village, always with a smile on his face.
That's the thing about smaller, lesser-known ski villages, they have to work harder for your business and the locals know it. They care deeply about their community and genuinely want visitors to have a great time. If you want glitz and glam then this isn't the resort for you; but if you want a relaxed, fun week, where you're treated with the same warm welcome, whether you're an expert powder hound or you've never set foot on snow before, there's no judgement here and everyone's welcome. Arinsal really is a product of its people and they just can't wait to share their beloved village with you…
Could it be Europe's friendliest resort? Who knows… but thanks to a dedicated bunch of passionate, hard-working locals it's definitely up there for consideration and they'd love you to come and see for yourself.
For further information and to book your holiday in Arinsal please visit Arinsal.co.uk.
Arinsal is a part of the wider Andorra Resorts brand offering information, ski extras and ski holidays across Andorra.